Military Ball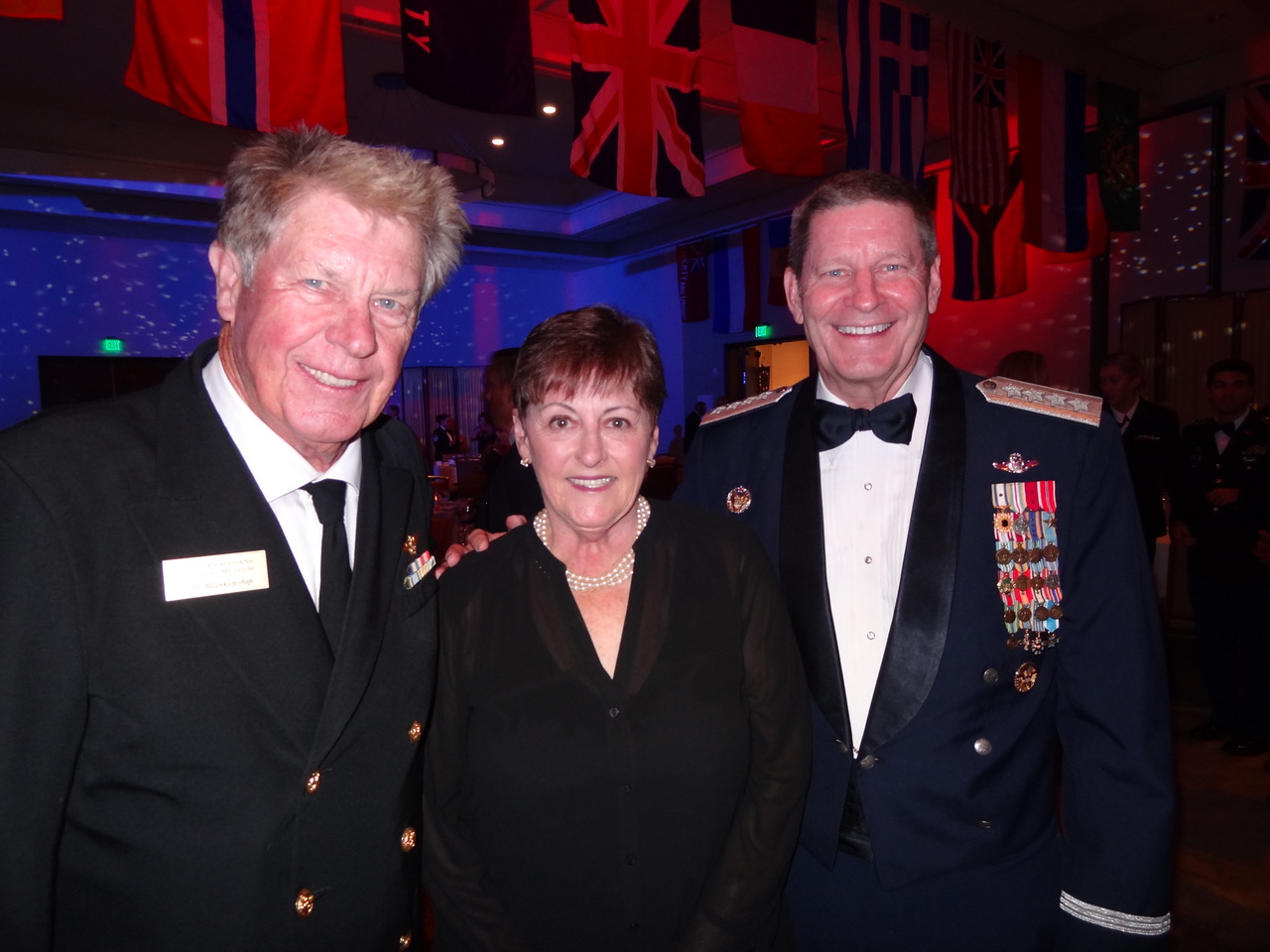 The Pierre Claeyssens Veterans Foundation (PCVF) held its 22nd annual Military Ball honoring excellence in service and to remember Armistice Day at the Hilton Santa Barbara Beachfront Resort. Philanthropist Pierre Claeyssens initiated the Ball in 1996 as a way of paying tribute to the U.S. Armed Forces, past and present, in Santa Barbara and Ventura counties. He was a Belgian-born immigrant and never forgot how American soldiers liberated his homeland during World War I when he was just a child. He pledged to honor all veterans so they would never be forgotten.
Since Pierre's death in 2003, the PCVF has carried on the Military Ball tradition. They are dedicated to supporting programs, which assure that Pierre's commitment to "Never Be Forgotten" lives on.
More than 500 guests congregated to honor veterans and active duty service personnel beginning with a reception, photo ops, and a silent auction, followed by dinner and inspirational music and talks. Dress was either black tie or military uniforms, which adds elegance always. The ballroom was filled with flags and the walls were decorated with light. Welcoming was lieutenant John Blankenship, co-founding director, U.S. Navy (former). His wife, Hazel, is the other founder. Of course, there was the posting of colors and the National Anthem sung by police sergeant David Gonzales (retired).
Lt. Col. Patricia Rumpza and UCSB Cadet Michelle Dovler performed the Missing Man Ceremony. The table is round – to show our everlasting concern for our missing men. The tablecloth is white – symbolizing the purity of their lives when answering the call to duty. The single red rose, displayed in a vase, reminds us of the lives of each of the missing, and the loved ones and friends of these Americans who keep the faith, awaiting answers. The vase is tied with a red ribbon, symbol of our continued determination to account for our missing. A slice of lemon on the bread plate is to remind us of the bitter fate of those captured and missing in a foreign land. A pinch of salt symbolizes the tears endured by those missing and their families who seek answers. The glass is inverted – to symbolize their inability to share this evening's toast. The chairs are empty – they are missing. Let us now raise our glasses in a toast to honor America's POW/MIAs and to the success of our efforts to account for them.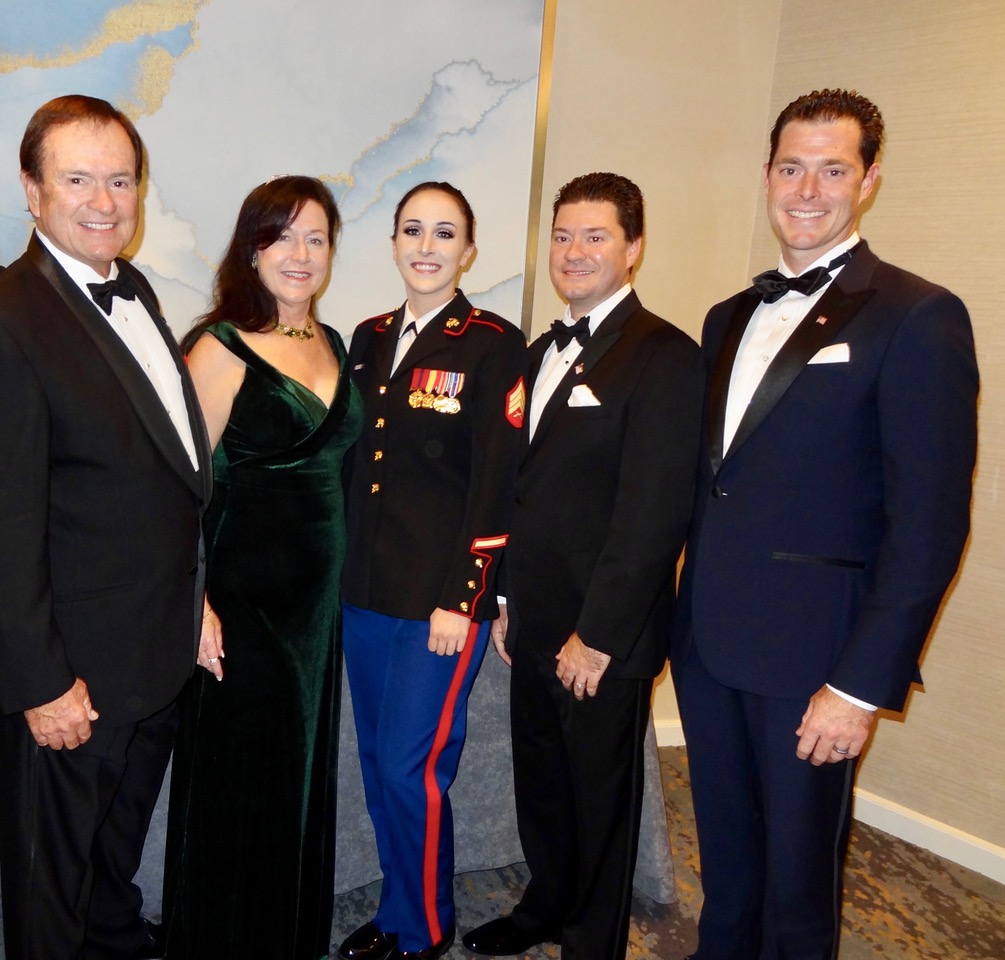 The keynote speaker was four-star general Robin Rand, USAF (retired). I don't think I've ever seen more ribbons on a uniform. After 40 years of service, he is now the executive director of the Gary Sinise foundation. The general said, "What I've found about more veterans and their families is that they are not ones who want to go around with a tin cup asking for handouts or favors. That the PCVF is doing this on their own volition is such a noble and gracious act, and on behalf of all the veterans out there, it's very humbling and truly the reason why I want to be, in a very small way, a part of this."
The Generations of Service Award went to the Klein-Jackson family, which started with ties to the Revolutionary and Civil Wars. Then came Harry John Klein in WWI. Next was CDR Harry J. Klein in WWII, and on to former aviator lieutenant Jim Klein in Vietnam and former marine sergeant Feather Marie Jackson.
It's always stirring when they do the musical tribute salute with the orchestra playing each service's song and the members standing up for them. That would be the Army, Navy, Marines, Air Force, Coast Guard, and the Merchant Marine.
Thanks to John and Hazel for all you do including the Veterans Parade, a parachute landing, and the always touching Veterans Day Ceremony at the Santa Barbara cemetery. In between PCVF contributes directly to UCSB ROTC, the Veterans Resource Center at UCSB and SBCC's Veterans Support and Resource Center, ensuring that post-9/11 veterans are "Never forgotten." If you'd like to know more, log on to www.pcvf.org or call 805.259.4394 so no veteran is ever forgotten.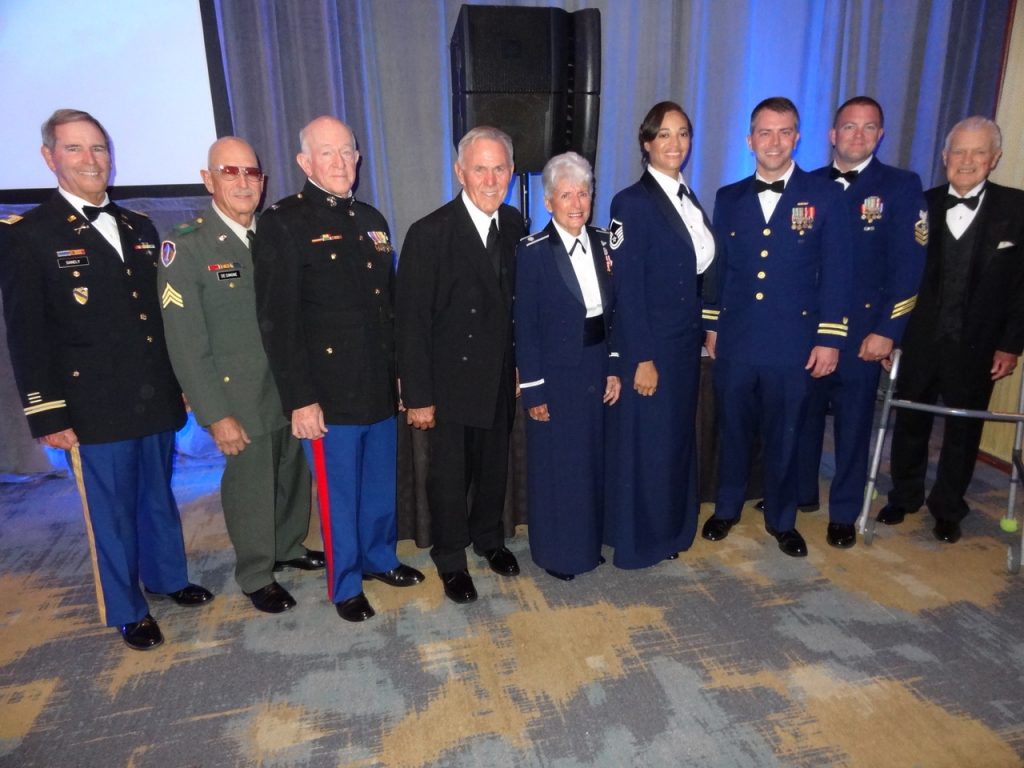 You might also be interested in...