Hearts by the Shore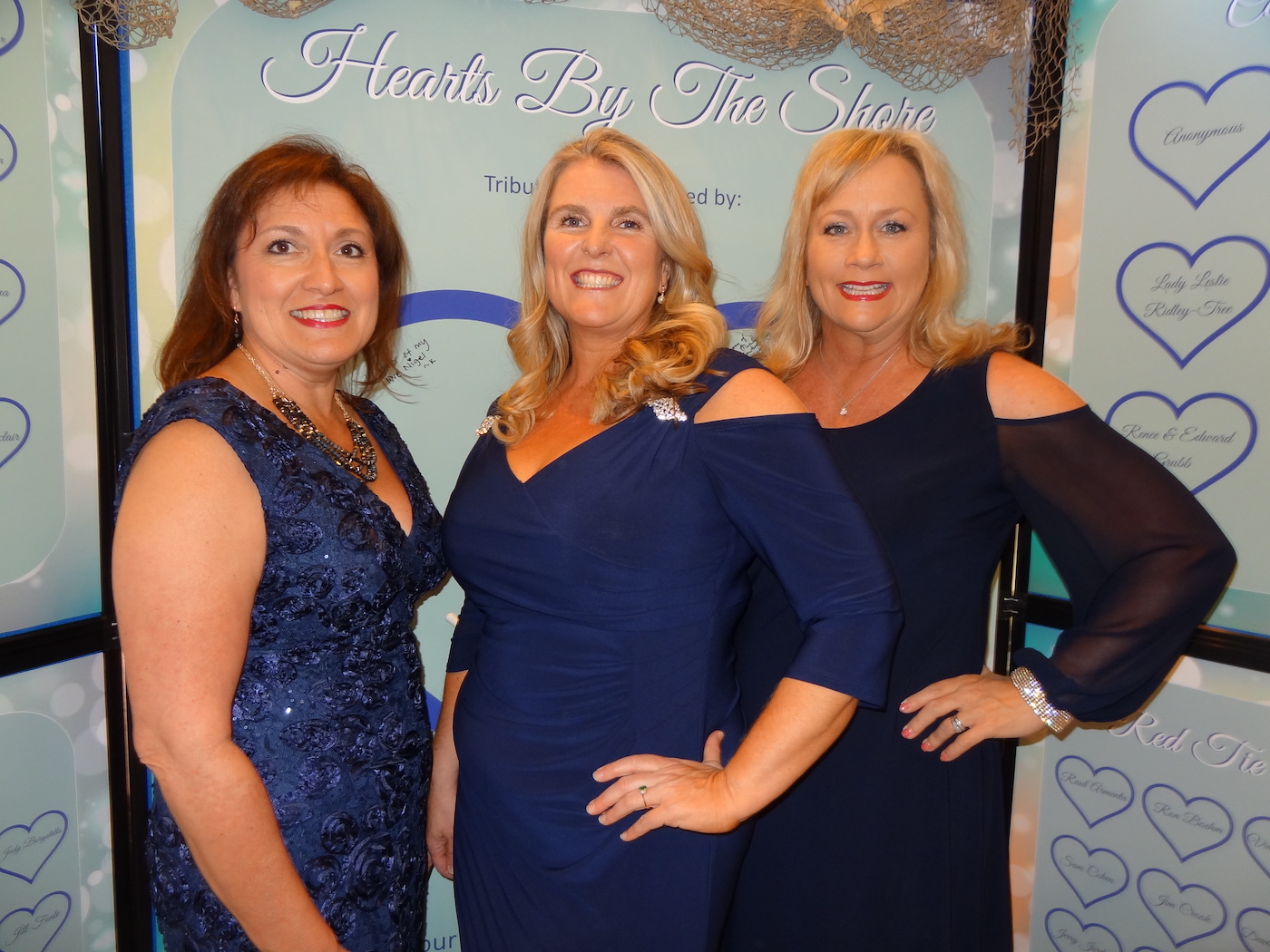 The American Heart Association (AHA) held the inaugural event, their Heart Ball, in the renovated ball room of the DoubleTree Resort by Hilton, formerly The Fess Parker. As the event chair Sarah Jaimes told the audience, "Thank you for joining us at the 19th year to celebrate the accomplishments we have made both globally and locally." Hearts By The Shore was the theme with black tie and blue dresses being de rigueur. Sarah herself was diagnosed with a congenital birth defect at age 40, and she lost her father to heart disease at age 62.
AHA board president Dr. Michael Shenoda was to speak at the ball but was called out for emergency heart surgery. These are some notes from his page in the program: "Heart disease remains the number-one cause of death in men and women in America. Because of the AHA, there has been a 20% decline in the rate of death because of recent advancements in medical therapy and learning about heart disease risk factors such as cholesterol and high blood pressure, smoking cessation, and increasing physical activity. Our goal is to reduce deaths from heart disease and stroke by 20% and improving overall health of all Americans by 20% by the year 2020. Dr. Joseph Aragon, who is immediate past president of the board, pitched in for Dr. Shenoda.
Renee Grubb was the guest of honor with Janet Garufis as the presenter, her best friend. Renee is the board chair and has been a volunteer with AHA for 14 years. Many years ago, she started the teachers' fund to help reimburse teachers for supplies they buy from their own pockets.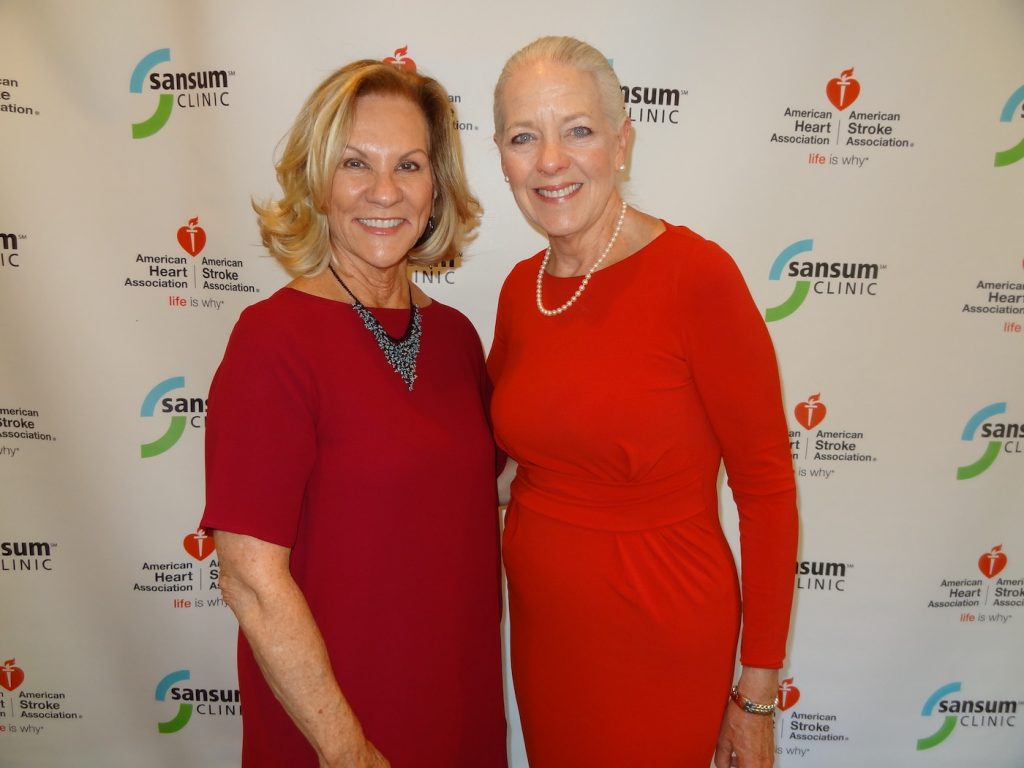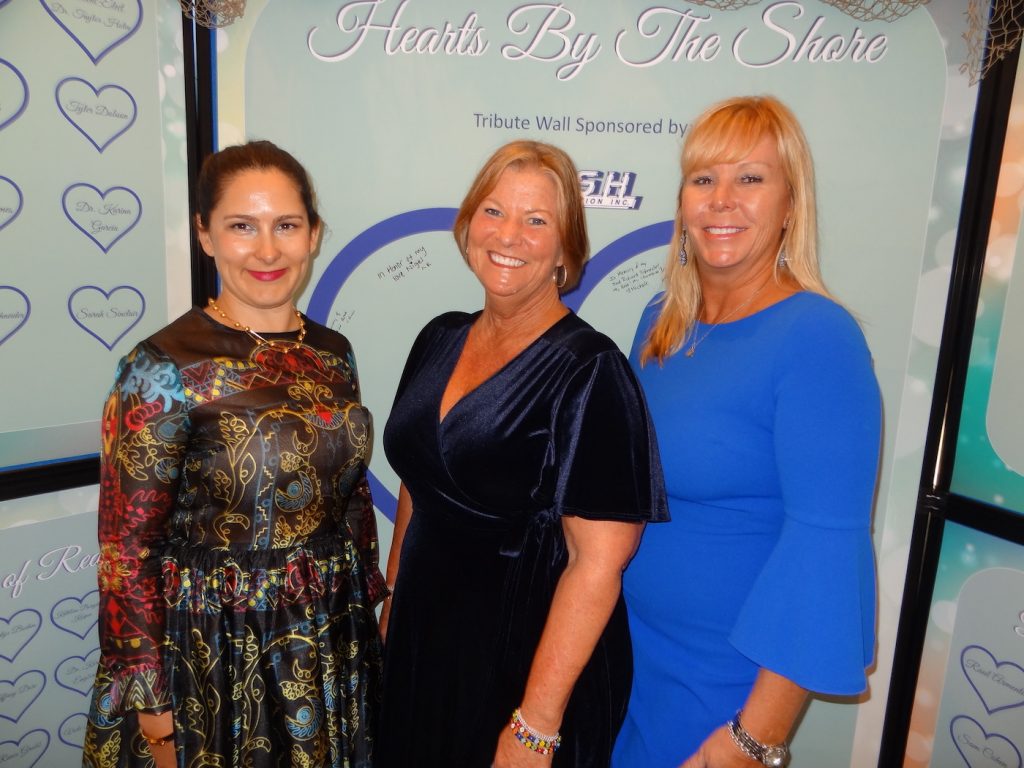 The passion speaker, Gracie Doran, told of how she suffered a stroke at the young age of 10 that left her paralyzed and unable to walk, talk, or eat. "I underwent brain surgery and was in a coma for thee days. I sustained 14 surgeries and am now able to teach a dance class for special-needs kids, even though part of the right side of my body and left side of my face remain paralyzed." She is an inspirational speaker against bullying and helps others with disabilities.
All those worker bees who gave of their time under Sarah's direction were: Denise Sanford, Page Bahura, Janice Bowie, Erin Griffin, Cary Harrison, Tori McLaughlin, Tony Miller, Michele Schneider, and Dr. Shenoda. There are also all the silent-auction donors, the Circle of Red members, and Red Tie Society members. Thanks for all you do.
There was a healthy heart drawing contest sponsored by the Santa Ynez Band of Chumash Indians, with 5th grader Melina from St. Raphael School winning first place; second went to Itzel in the 4th grade at Peabody Charter School; and third to Atasha in the 5th grade at St. Raphael School.
If you'd like to know about upcoming AHA events, call (805) 963-8862.
You might also be interested in...