Get up and Goat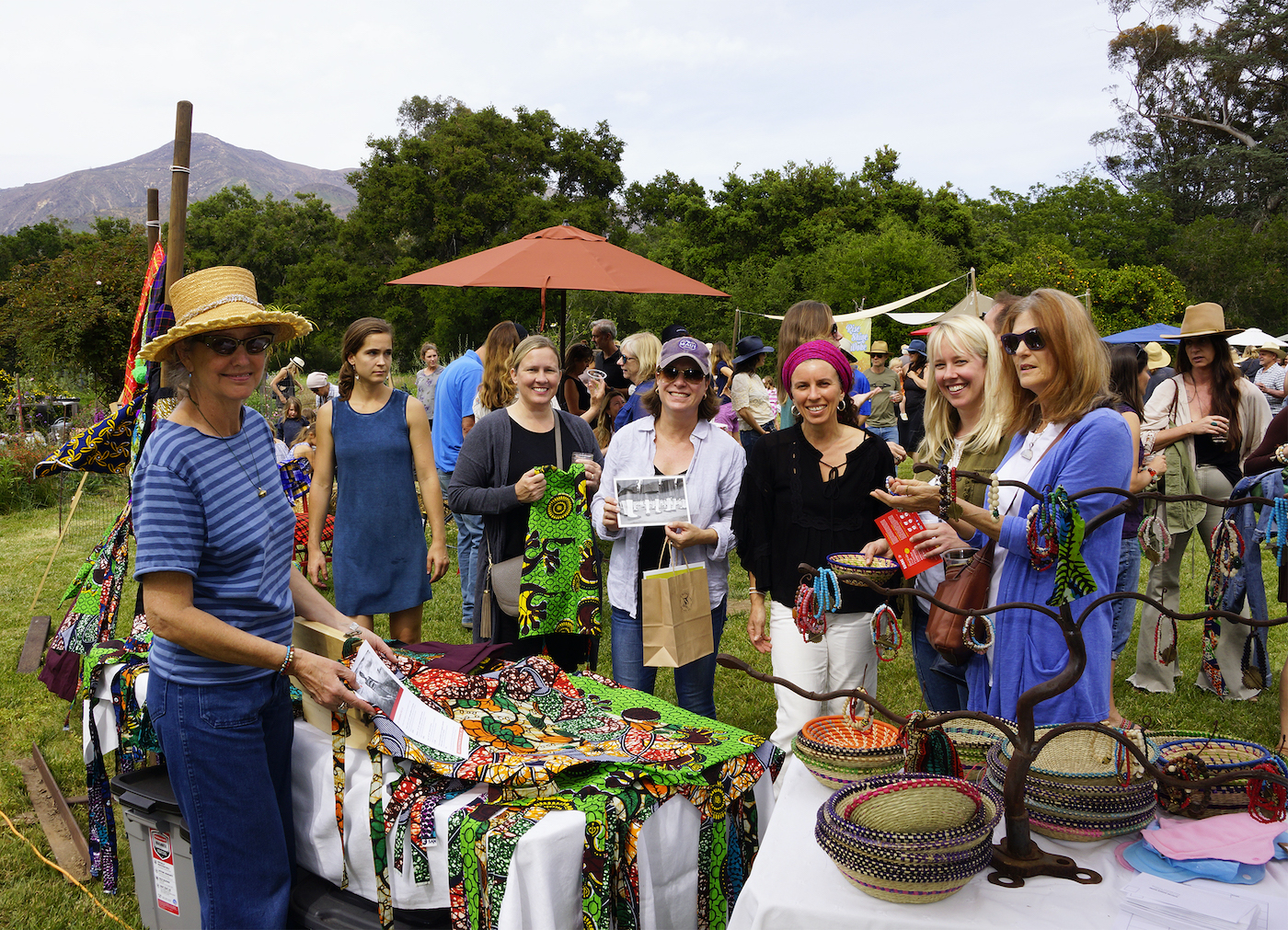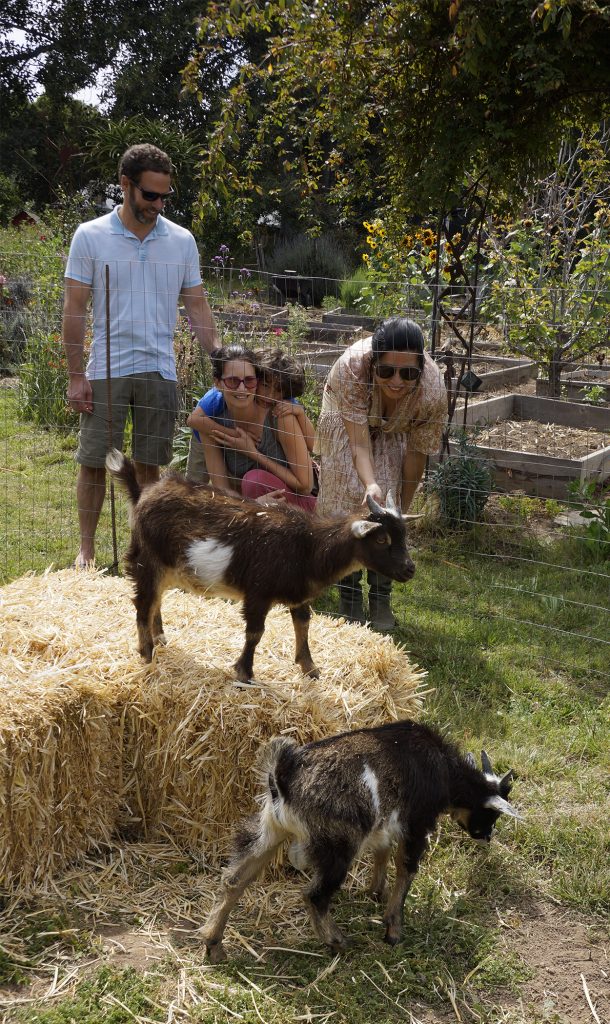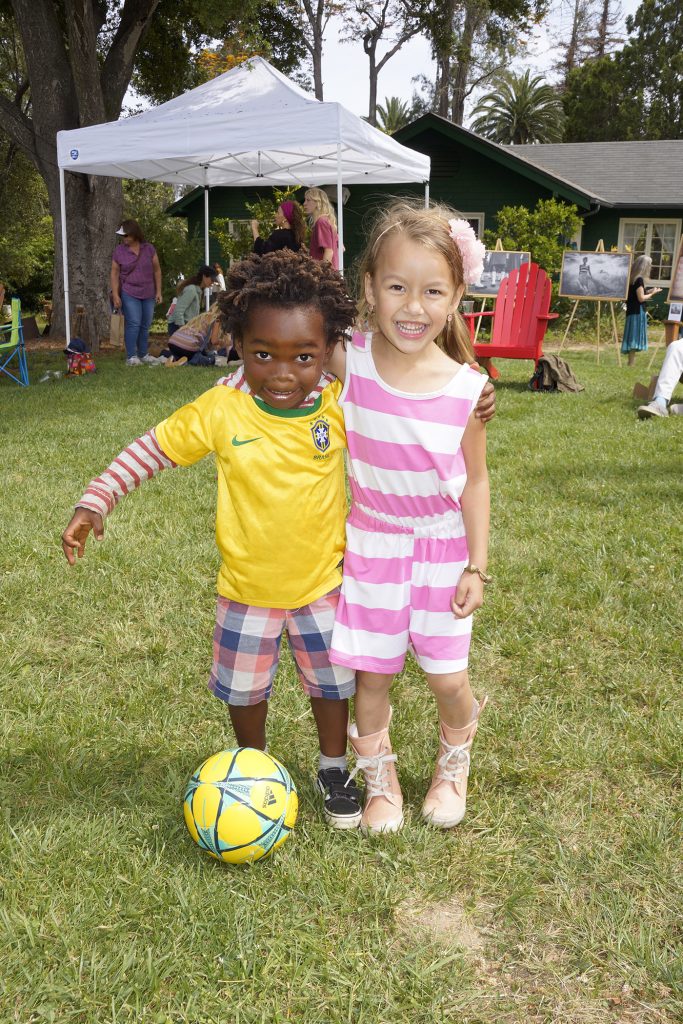 Goats were in abundance when 12-year-old African Women Rising, a northern Uganda charity, held its second Goat Fest with more than 200 guests at a rustic Cold Springs Road estate, raising enough to purchase 300 of the animals.
"It's not so much a fund raiser as friend raiser, to draw attention to the 11-year-old organization," says Linda Cole, founder, who visits the country three or four times a year.
"It's about giving these women who live in a very impoverished surroundings a livelihood. We work with nearly 5,000 women."
Young Nigerian and Nubian goats were on display, much to the delight of the youngsters present, who noshed on Lou and Louis Fontana's Oat Bakery bread, which sells at the Montecito Country Mart, ice cream donated by McConnell's, and Hilliard wine.
Thicke and Thin
The late Canadian actor Alan Thicke, who lived in Carpinteria, tragically passed away of a ruptured aorta during an ice hockey game with his youngest son, Carter, 19, two years ago, aged 69.
And the star's widow, Tanya Callau, 42, is still disputing his estate with his sons, Robin and Brennan, according to new legal documents obtained by the TV show TMZ.
Tanya reportedly claims the "Blurred Lines" hitmaker and his brother are treating her unfairly, "recklessly" spending his money and holding out her share of the estate.
The documents allegedly state that Alan's sons were furious about Tanya arranging a burial site monument and refused to pay her back for it.
She is also said to be disputing the fact Robin was reimbursed $105,000 for a memorial event the night before Alan's burial, as well as claiming the pair are "unfairly" charging her for taxes and expenses.
Tanya is planning to take both of her stepsons – who are co-trustees of their father's estate – to court should they refuse to meet her demands.
Her lawyer, Adam Streisand, told TMZ: "The fact that Tanya still hasn't received her inheritance is unconscionable."
The trio have been locked in an unseemly dispute over money since last year, but it was thought the situation had calmed after Robin and Brennan's petition to block Tanya from challenging her prenup with Alan was rejected in September.
Stay tuned.
You might also be interested in...