The Outlook is Grimm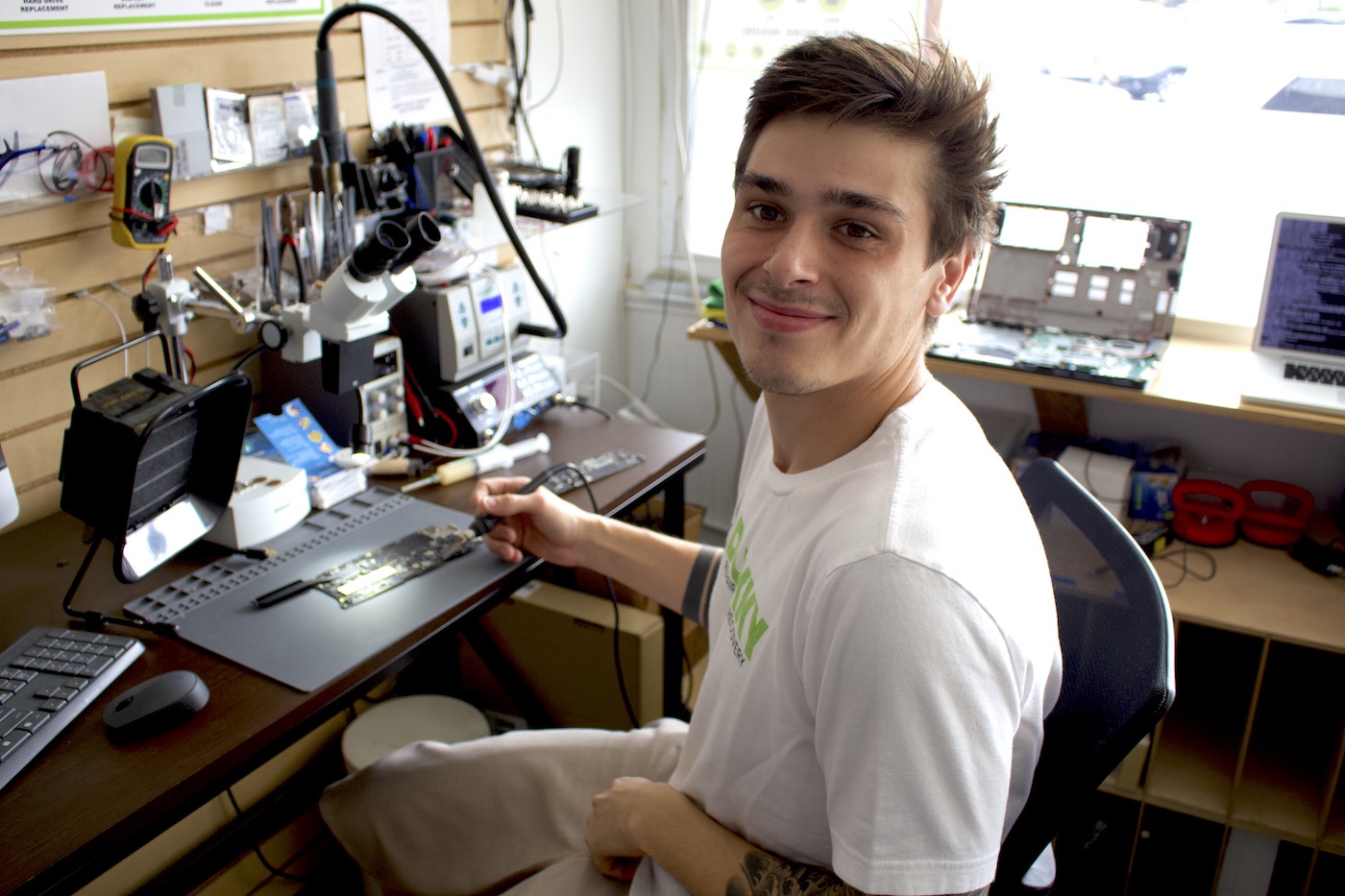 Montecito computer whiz Henri Grimm may have a most melancholy last name, but the future is decidedly bright.
Henri, 23, who was born in London and raised in the postage stamp-sized principality of Monaco, learned his trade at Mac Mechanic, which closed its doors last year.
The former Marymount and Bishop Diego High student, whose parents, Rick and Aurora Grimm have a vineyard in Happy Canyon, Santa Ynez, started his own store, Ducky Repair and Recovery on Calle Laureles, where a friend, Dan Guerrera, also does iPhone repairs.
"We have a ninety-percent success rate in data recovery and dealing with liquid damage," says Henri, who has provided splendid and inexpensive service for yours truly.
His email is dukkyrepair@gmail.com and his number 805.722.0663.
Oprah's Motherly Love
The mother of Prince Harry's bride to be Meghan Markle was spotted visiting TV talk show titan Oprah Winfrey's Montecito estate, just three weeks before the royal wedding at St. George's Chapel, Windsor, I can reveal.
Doria Ragland, who is attending the nuptials and is scheduled to meet Harry's grandmother, Queen Elizabeth, before the ceremony with her ex-husband, Thomas Markle, which is expected to be viewed by more than one billion people, stayed six hours at Oprah's East Valley Road property before leaving with a large gift basket, says my mole with the martini.
Could an exclusive post-wedding interview be in the works for either OWN, her cable network, or the CBS show 60 Minutes, on which she is a correspondent?
I will be covering the weekend's pomp and pageantry on local ABC affiliate KEYT-TV, starting the day before the wedding from the studio on TV Hill on Friday, May 18, from Maison Mineards Montecito on the day of the event, with a look-back segment on Monday, May 21.
Enjoy!
You might also be interested in...