Donor Appreciation Luncheon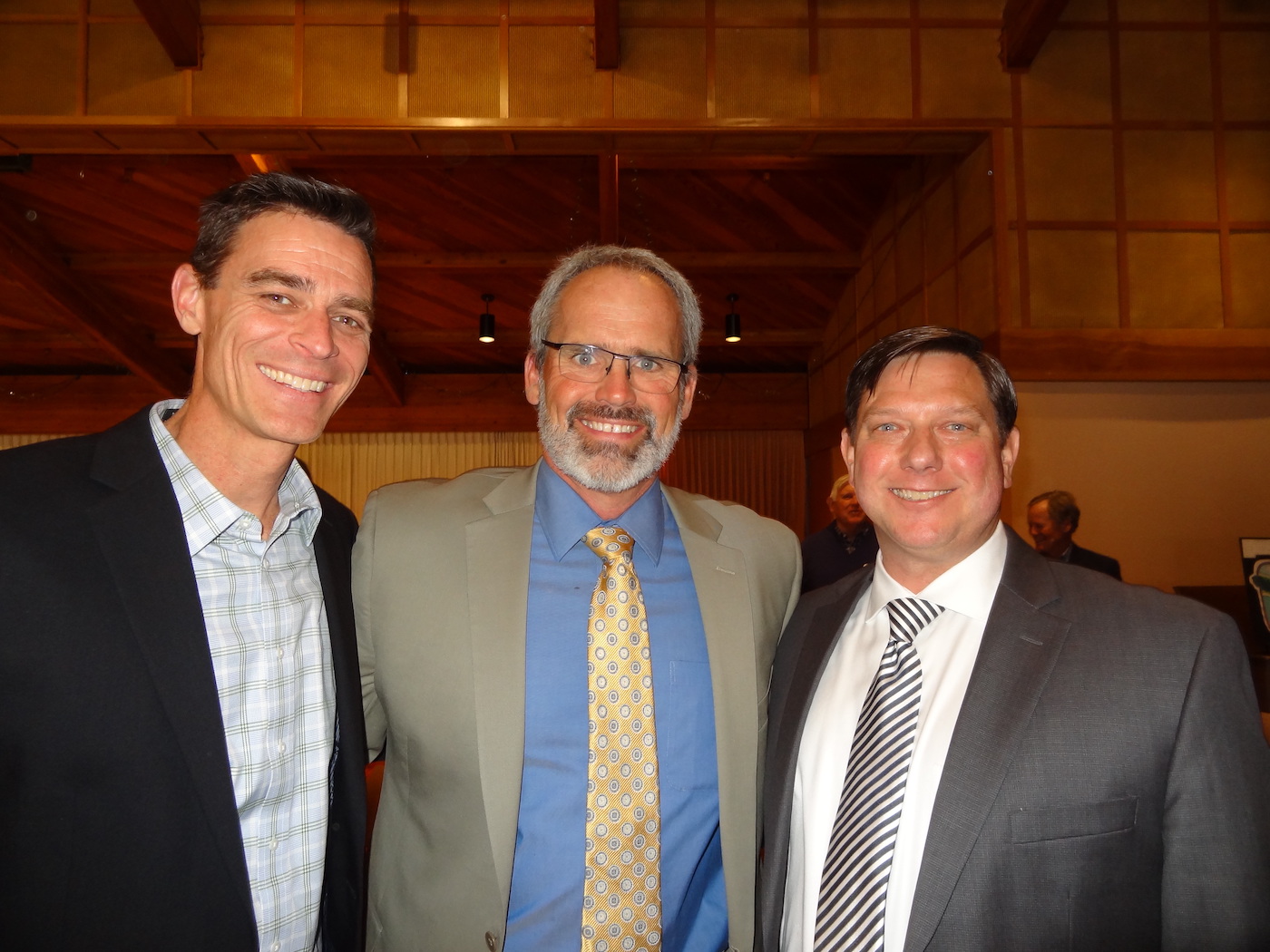 The Santa Barbara Rescue Mission gave its annual donor appreciation luncheon at the First Presbyterian Church Hall. Julie Willig, president of the women's auxiliary, gave the welcome and prayer. Board chair Joyce McCullough spoke of the "Miracle on Yanonoli Street." That's where the Mission is located and where they recently had a graduation of recovered drug addicts and alcoholics.
Wesley Balmer told us how his life changed three and one half years ago since he became drug-free. He introduced his new wife, calling her the best thing in his life. I don't think there was a dry eye in the house as he told how his mother left when he was nine months old because she was a drug addict. His father tried to do a good job raising Wesley, but he kept scamming dad to get money for drugs. Wesley did jail time. His mother finally became clean and encouraged him to come to Santa Barbara. "The Rescue Mission saved my life," Wesley told us.
Joyce told of another miracle, serving 3 million meals and 1 million nights of rest since the Rescue Mission began in 1997. After all that wear and tear, the facility is undergoing a major overhaul in every aspect. They need $10 million to complete the job and have about $8 million now.
President Rolf Geyling told us, "This is our ninth annual appreciation luncheon. Last year, we had 4,500 donors." It is much cheaper to rehabilitate than to incarcerate. The Rescue Mission staff envisions people who are experiencing the love of God, becoming healthy, living as productive citizens, rebuilding relationships, and leading others to recovery. If you'd like to be a donor, please call Rebecca Wilson at (805) 966-1316, ext. 105.
You might also be interested in...