Clam Jam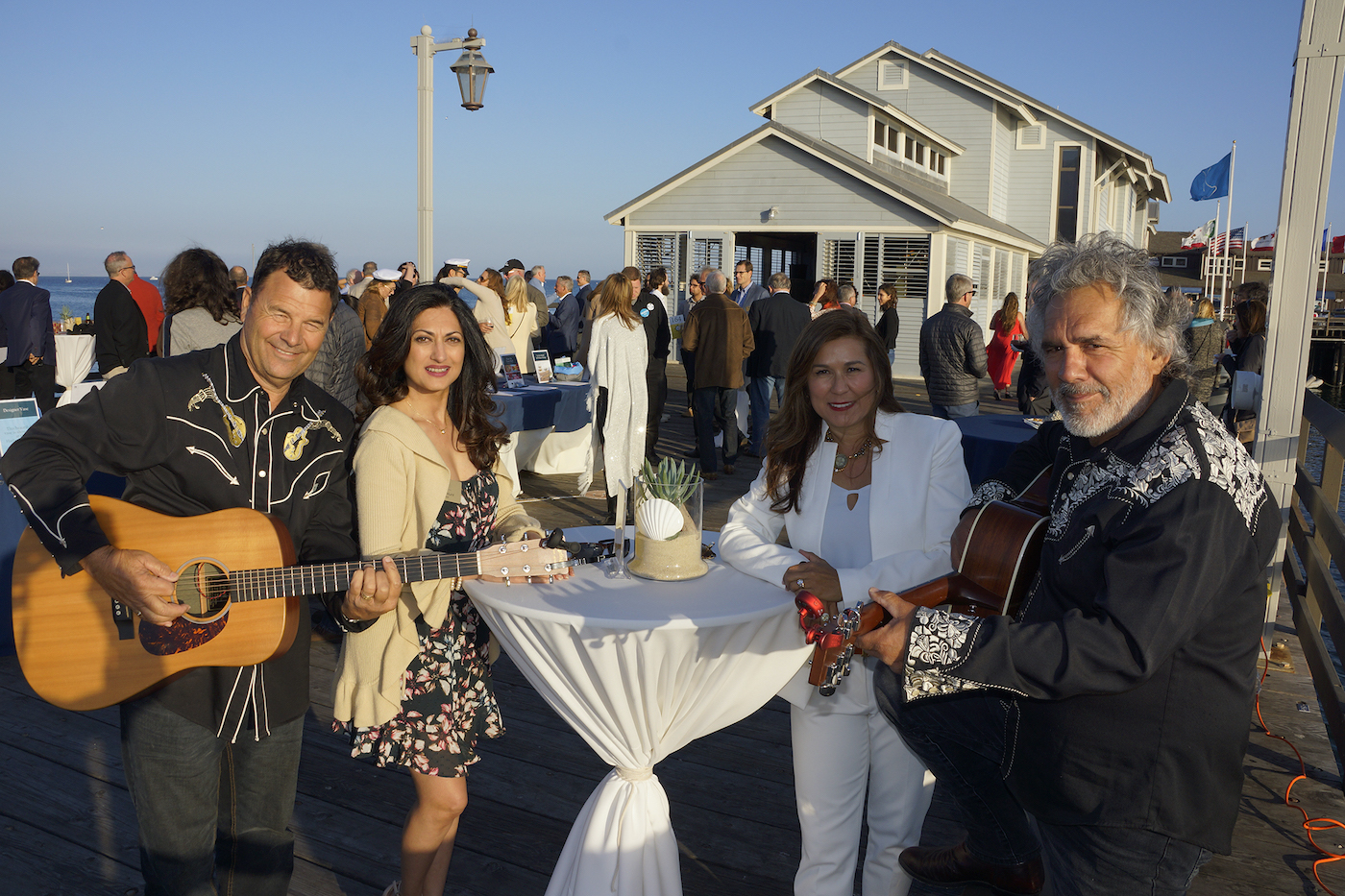 Popular Santa Barbara charity The Teddy Bear Cancer Foundation threw its first ever California Clam Bake at Stearns Wharf.
The maritime masticatory moment, which was expected to raise $50,000, kicked off at the Natural History Museum's Sea Center, with canapés by Miso Hungry, before moving to the Harbor Restaurant, a tiara's toss away for a traditional clam bake and lobster dinner for the 111 guests.
A silent auction included a ring by Montecito bling king Daniel Gibbings, VIP tickets to a Katy Perry concert at the Santa Barbara Bowl, and a girls' night out for 10 at the Painted Cabernet.
Among those feeling the pier pressure at the fun fete, co-chaired by Sheela Hunt and Maria Wilson, with Drew Lakefield as emcee, were Lindsey Leonard, Charles Ward, David Edelman, Bruce Heavin, KEYT-TV anchors C.J. Ward and Beth Farnsworth, Ginni Dreier, John Palminteri, Leslie Von Wiesenberger, Monte Wilson, Bibi Moezzi, and Mark Hunt.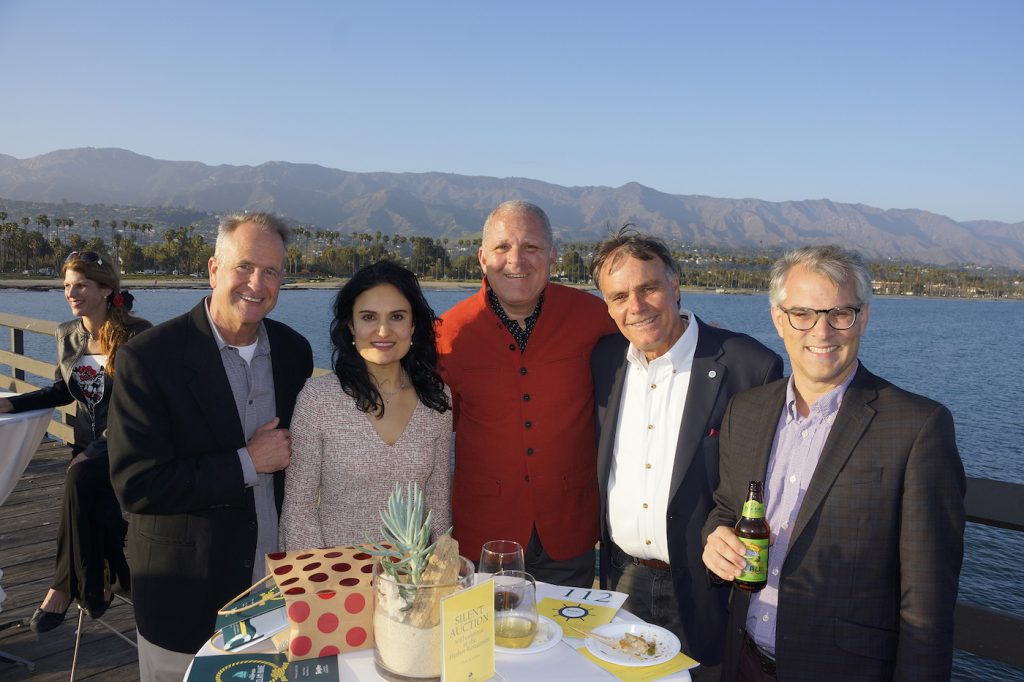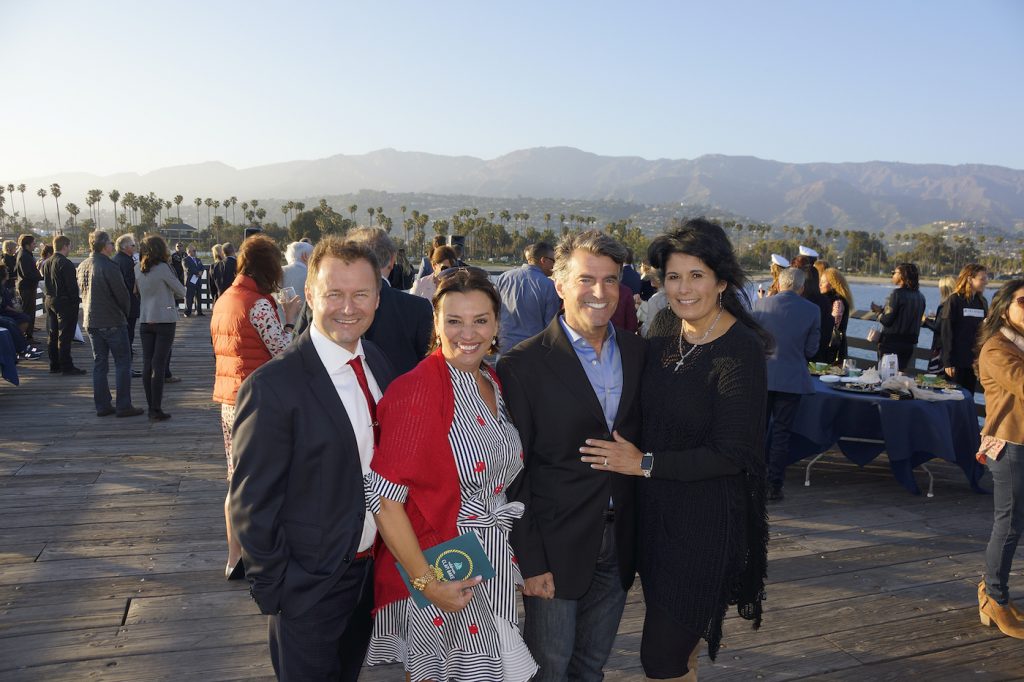 Oh, Koh
St. Anthony's Seminary Chapel was the perfect venue for international violinist Jennifer Koh and the debut of the locale for a UCSB Arts & Lectures event.
The Chicago-born musician, who has been a frequent visitor to our Eden by the Beach with projects Beyond Bach and Bridge to Beethoven at the Music Academy of the West's Hahn Hall, this time was in decidedly contemporary mode with Sheer Madness, an inventive response to her quest for patronage when she needed to acquire a multi-million-dollar new instrument.
A patron she met in the Windy City offered to subsidize the purchase providing she convince composers to write short pieces for her, gratis. Now, there are 30 pieces from some of the most important young composers on the scene and Koh, dazzling in a gold and organza gown, played 14 of them in quick succession in the West Coast premiere.
The chapel, which I have attended many times over the years for concerts by the a capella group Quire of Voyces under Nathan Kreitzer, is a delightful setting and it is to be hoped the popular program uses it again.
Fond Farewell
On a personal note, I remember Mike Walker, National Enquirer gossip columnist, who has died aged 72.
Mike and I, with New York Post gossipeuse Cindy Adams, were regulars on Geraldo Rivera show's weekly hour-long celebrity news segment for a number of years.
He worked for the Florida-based scandal tabloid for almost 50 years and went on to host the MGM-produced newsmagazine National Enquirer TV, when I would fly out from New York to appear on regularly, bunking at the oh-so trendy Santa Monica hostelry Shutters.
Mike also had his own Westwood One radio show broadcast and appeared on shock jock Howard Stern's program for 16 years.
A most colorful character.
Sightings: Soap opera actress Finola Hughes picking up her Java jolt at Pierre Lafond…Rocker Kenny Loggins at the Sacred Space in Summerland…Author Fannie Flagg at the Montecito Village Grocery
You might also be interested in...