On the Money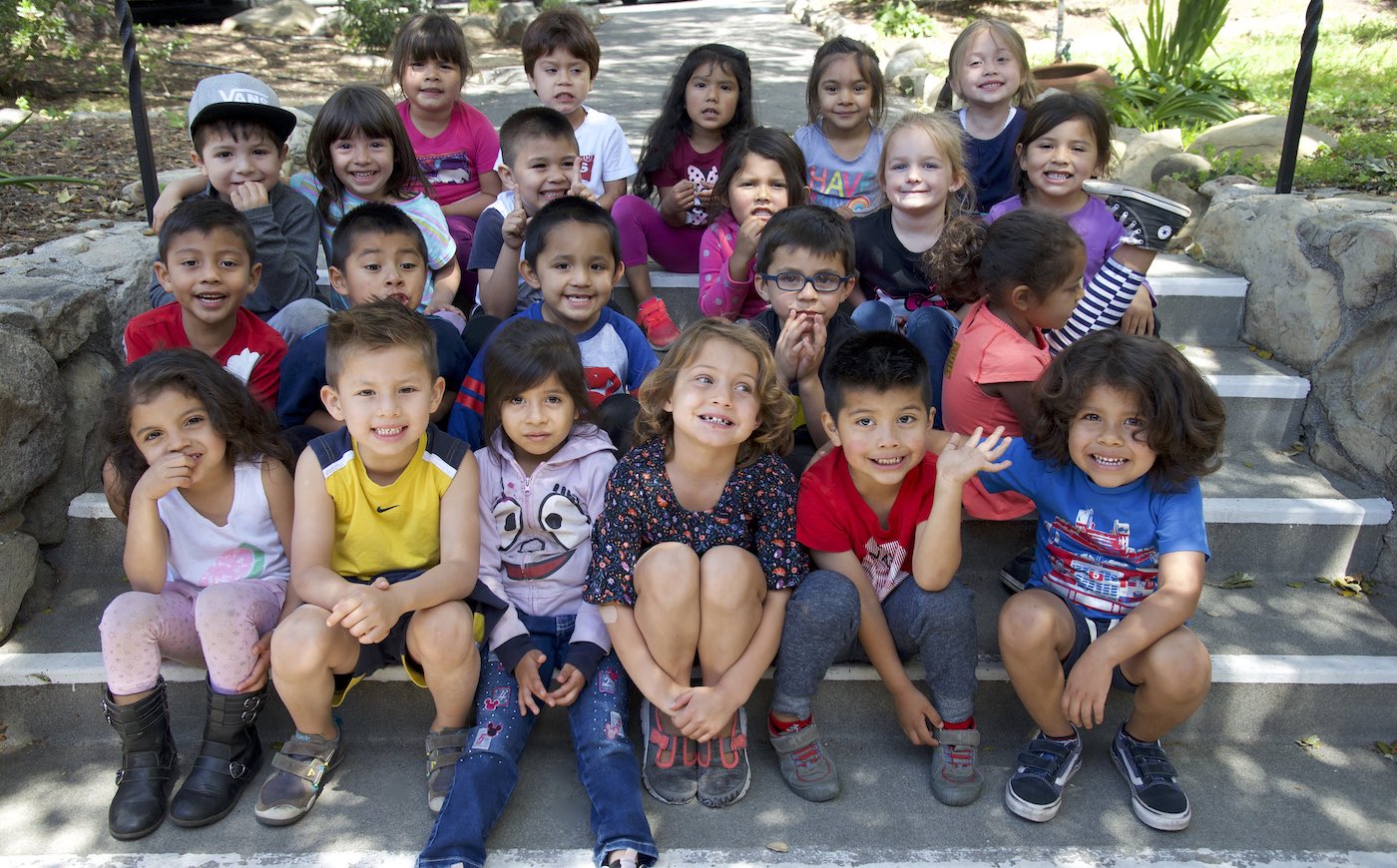 Storyteller Children's Center, which is celebrating its 30th anniversary, hosted its fourth annual Lunchbox Luncheon at the Rockwood Women's Club, raising more than $80,000 for the nonprofit that helps the city's homeless and at-risk youngsters and preschoolers achieve kindergarten readiness.
More than 47 percent of the children, aged 18 months to 5 years old, live in shelters, and since its inception the charity has served 33,339 meals.
Currently, more than 70 students, costing an average of $15,000 for each child and their family to support, are served and the group has just launched a 30 for 30 campaign to mark the anniversary, with a goal to finance 30 more students.
After an entertaining concert by the children, Kenny Slaught, a founding board member, Donna Baranco Fisher, executive director, and Tiffany Foster, president, spoke along with volunteer Drew DeLozier, a Marymount student.
Among the supporters at the bash, co-chaired by Gretchen Horn and Suzanne McCafferty, were Monica Babich, David Edelman, Hollye Jacobs, Carrie Towbes, Tim and Louise Casey, Jon and Susan Clark, Ned Doubleday, Ivana Firestone, Erinn Lynch, Francie Lufkin, Delene Bliss, Jenny Hecht, and Sharon Hughes.
An old friend, Alixe Mattingly, who used to work at the White House, left table hosting duties to her husband Mark, given she had to fly to Houston, Texas, for the weekend funeral of former First Lady Barbara Bush.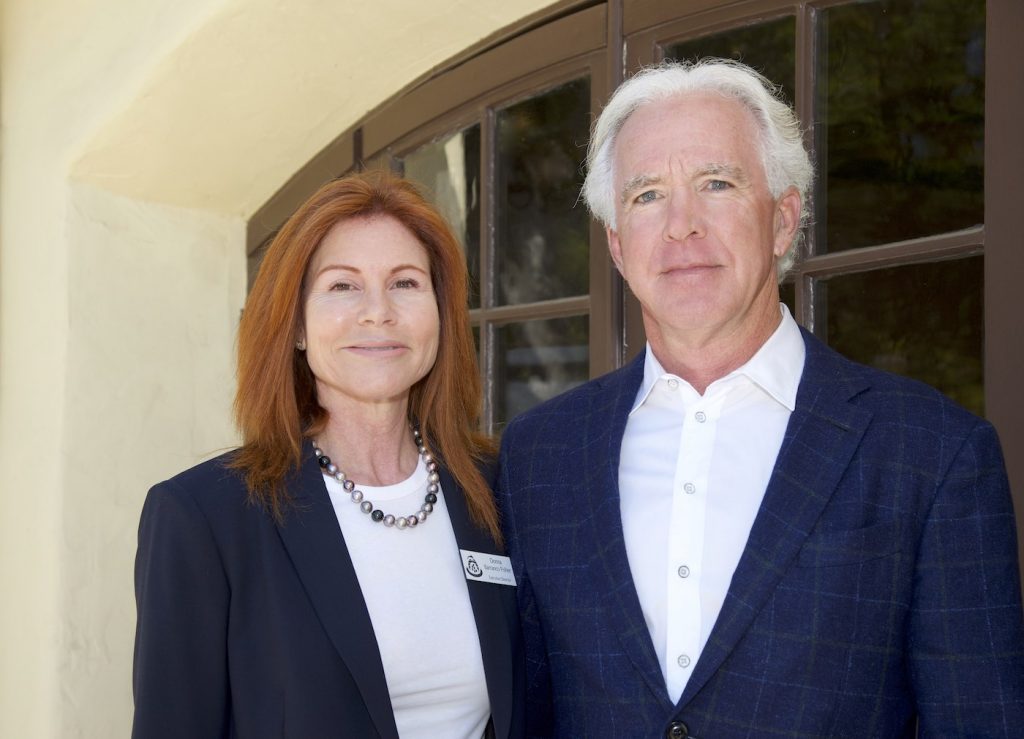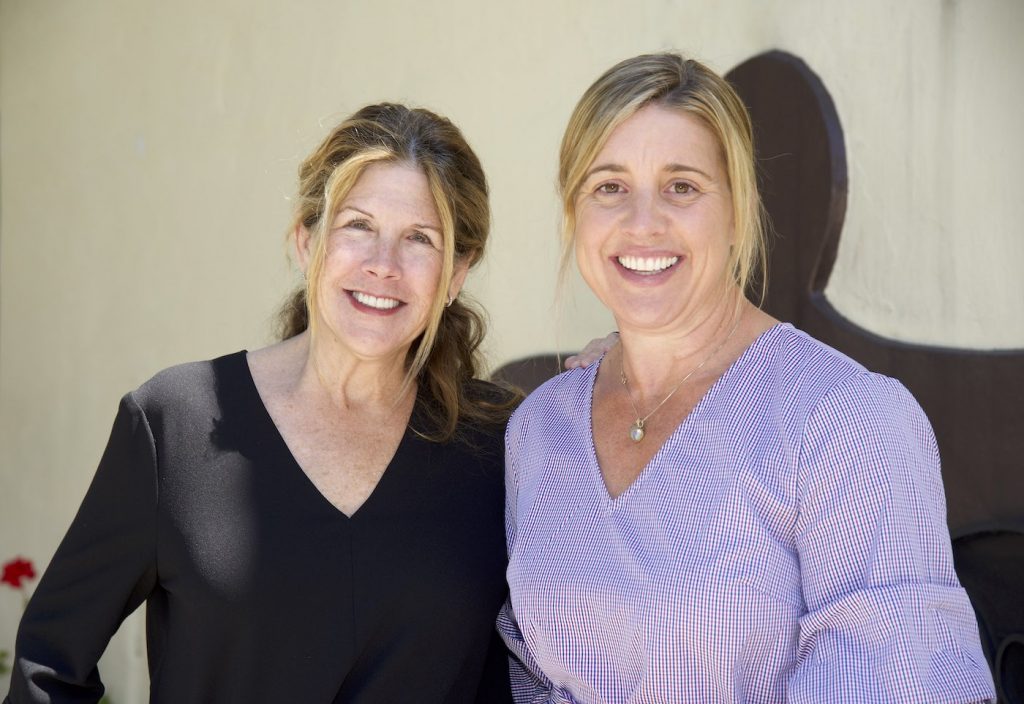 Remain CALM
It was a very in-tents occasion when CALM – Child Abuse Listening Mediation – hosted its 32nd annual celebrity authors lunch at Fess Parker's DoubleTree, which, as of April 22, is now the Hilton Santa Barbara Beachfront Resort.
As the ballroom was not ready as promised because of a multi-million-dollar renovation, the tony oceanside hostelry paid to erect a large marquee in the hotel's rotunda to accommodate the 500 guests at the fancy fete, co-chaired by Becky Cohn and Carolyn Gillio, which raised around $100,000 for the popular charity which prevents, assesses, and treats child abuse and family violence, with 4,518 clients served last year.
Three best-selling authors, including former ABC-TV gossipeuse Rona Barrett, writer of Gray Matters, former London barrister Simon Tolkien, grandson of The Lord of the Rings creator J.R.R. Tolkien, who wrote the Doubleday novel No Man's Land, and New York Times bestselling writer Lisa See, with her work The Tea Girl of Hummingbird Lane, were interviewed by Entertainment Tonight veteran Tom Weitzel, Dianne Dixon, and Ruta Lee at the bustling bibliophile bash emceed for the eighth year by the ubiquitous Andrew Firestone.
Other authors at the event included Danya Belkin, Melissa Broughton, Guy Clark, Kent Ferguson, Steven Gilbar, Betsy J. Green, Gail Kearns, Lindsey Moran, Denis Woolery, Lida Sideris, and Elizabeth Stewart.
Among the many supporters were Dolly Granatelli, Anne Towbes, Janet Garufis, Jean Schuyler, Hiroko Benko, Maryan Schall, Beverley Jackson, Roger and Debby Aceves, and Judi Weisbart.
Keys to Survival
Camerata Pacifica launched its latest concert at the Music Academy of the West's Hahn Hall with the world premiere of Soviet-Russian born pianist Lera Auerbach's 24 Preludes for viola and piano with veteran violist Richard O'Neill in a variety of keys.
The entertaining performance completed on a more classical note with Schubert's piano trio in B-flat Major with Warren Jones on keyboard, Paul Huang on violin, and Ani Aznavoorian on cello.
Another great show from the chamber group founded by Irish flutist Adrian Spence.
You might also be interested in...