In the Mood for Seafood
There were decidedly fishy goings-on at the Santa Barbara Maritime Museum when the Foodbank of Santa Barbara County hosted a mariculture event to emphasize the importance of seafood in the world's food chain.
The nonprofit, which distributes 10 million pounds of food annually, invited three local culinary wizards to show off their wares: TV show host Michael Hutchings with his signature abalone, City College's Randy Bublitz cooking blackened cod, and Santa Barbara Yacht Club chef Mossin Sugich with his sea urchin and caviar.
Sustainability consultant Blake Stok emphasized the importance of seafood in our diets, particularly meeting protein demands in a sustainable way.
"By 2050, there will be ten billion people on this planet, and we need to implement sustainable fishing and farming on a massive scale," warned Stok. "Local seafood is a very important factor. Currently the U.S. eats sixteen pounds of seafood annually while consuming forty-eight pounds of French fries!"
His thoughts were echoed by Foodbank CEO Eric Talkin, who said food from the sea was something the charity had embraced for years.
"We are currently on the lookout for food sources, particularly with protein. The ocean has shoals and shoals of the stuff."
More than 11 million pounds of seafood is fished in the Santa Barbara Channel annually.
Among the guests doing some sole searching were Geoff Green, Frank Abatemarco, Karen Lehrer, Steve Ortiz, Dana White, Steve Harris, Peter and Suzanne Brown, and Steve Sherwin.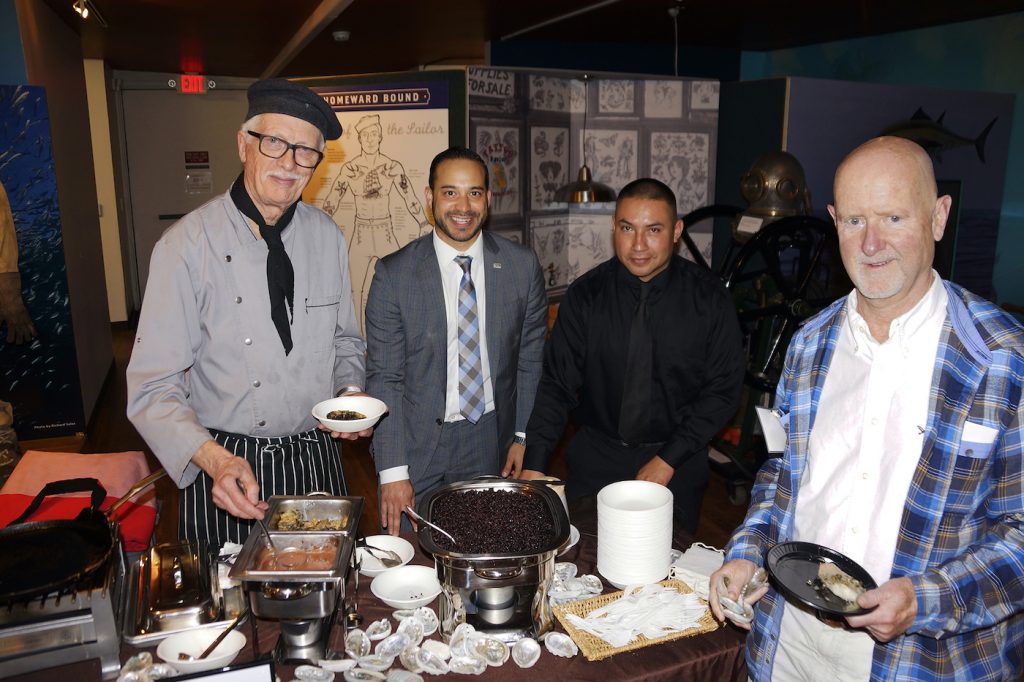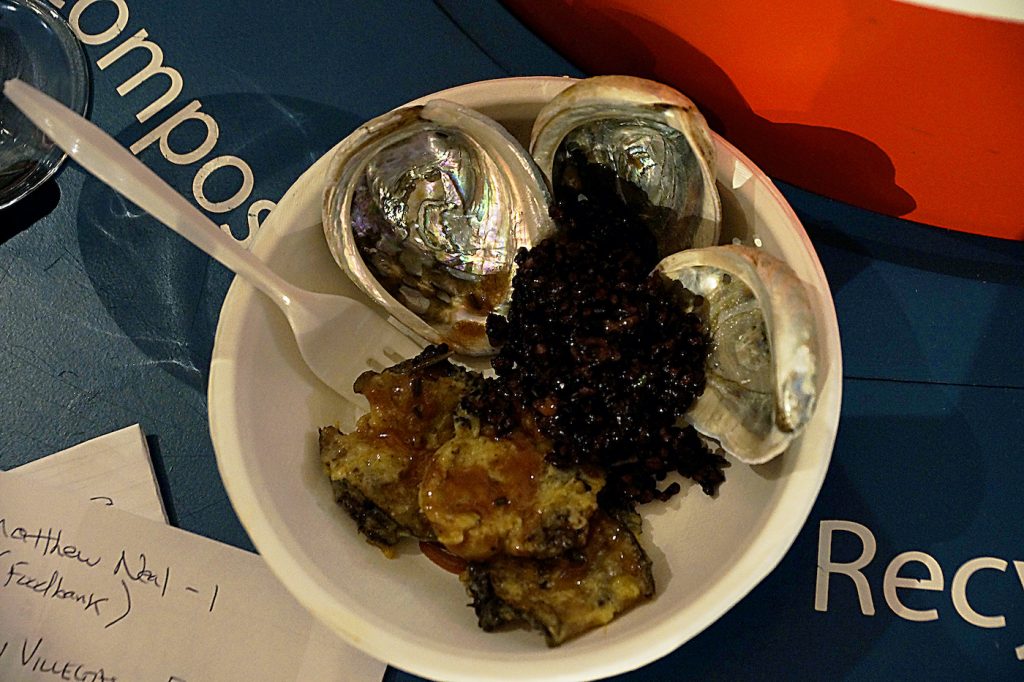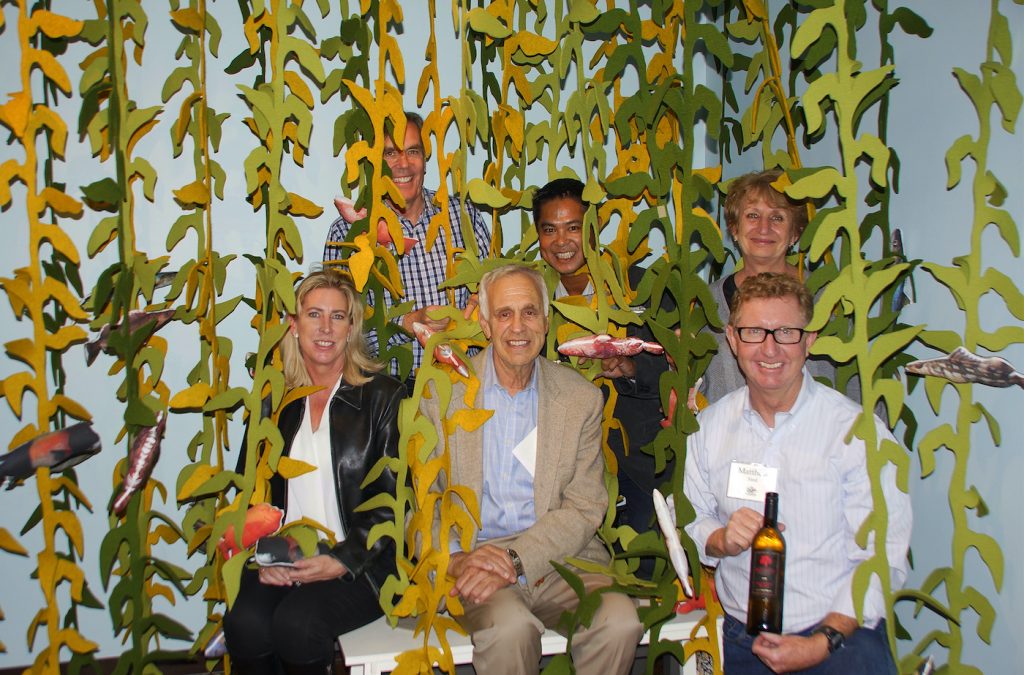 All in the Family
Georgey Taupin, the 10-year-old Junior Spirit of Fiesta winner, has quite a lineage.
Georgey, who was chosen with 17-year-old Jesalyn Contraras McCollum to appear in our Eden by the Beach's fiesta activities in August, is the daughter of Bernie Taupin, the legendary lyricist for bespectacled rocker Sir Elton John who has lived in the Santa Ynez Valley for many years.
The talented youngster, who is a home-school student, is the daughter of 67-year-old Taupin's fourth marriage to Heather Kidd, who he wed in 2004.
She is a dance student of the Zermeno Academy and will lead El Desfile De Los Ninos during the 94th Old Spanish Days this summer.
Goodness Gracies
My congratulations to Montecito actress Julia Louis-Dreyfus who is the winner of the prestigious Grand Award for the Gracies.
Julia, 57, has been honored for her work on the hit HBO series Veep as she recovers from a grueling battle with breast cancer.
The awards, presented by the Alliance for Women in Media Foundation, take place May 22 at the Four Seasons Beverly Wilshire in Beverly Hills, and it is hoped Julia will be able to attend, along with other recipients including Reese Witherspoon, Claire Danes, Billie Jean King, Ashley Judd, Katie Couric, and Hoda Kotb.
Julia skipped the Screen Actors Guild awards in January, when she made history as the first TV actress to win five individual trophies at the ceremony by bagging outstanding performance by a female actor in a comedy series.
Julia, whose show has won 17 Emmys, announced her cancer diagnosis in September and completed chemotherapy treatment this spring.
She will be returning to the show's seventh and final season in due course.
Goop Scoop
Montecito actress Gwyneth Paltrow's lifestyle website, Goop, has unveiled its annual Mother's Day gift guide, but be prepared to open your wallets wide.
With its most extravagant option being a $13,000 Hermés Courchevel Kelly Bag, it's no surprise the detailed list featuring 93 items would cost more than $40,000 if you were to buy all of them.
Among the pricey baubles are a small Cartier Tank watch for $3,250 and a pink sapphire open-heart necklace by the 45-year-old Oscar winner's friend Jennifer Meyer for $3,110.
A less-expensive option is Glacce's clear quartz water bottle, which infuses water with positive energy for just $80.
Score by Four
New York's Daedalus Quartet gave an impressive debut performance at the Santa Barbara Museum of Art's Mary Craig Auditorium.
The fab four – violinists Min-Young Kim and Matilda Kaul, violist Jessica Thompson and cellist Thomas Craines – played works by Haydn, Janacek, and Beethoven.
The talented musicians, who won the Banff International String Quartet competition in 2001, have performed in many of the world's leading musical venues, including Carnegie Hall, Lincoln Center, the Library of Congress, and locations in Vienna, Salzburg, Amsterdam, Paris, and Tokyo.
The award-winning quartet members hold degrees from the Juilliard School, Harvard University, Cleveland Institute, and the Curtis Institute.
As impressive as their music.
All Together
Celebrity chef Cat Cora, 51, wed producer Nicole Ehrlich, 42, at Montecito's Villa Serano Estate at the weekend.
"To share our love and commitment to one another, alongside our six sons, was a dream come true," says Cora. "We couldn't have asked for a more perfect day."
The tony twosome started dating last year. Cora has four children – Zoran, 14, Caje,10, Thatcher, and Nash, both 9 – from a previous marriage, while Ehrlich has two sons – Jonas, 12, and Gavin, 10.
Cora currently co-hosts Bravo's Around the World in 80 Plates and works on Fox's My Kitchen Rules.
You might also be interested in...