Col. William P. Patterson (22 August, 1916 – 9 March, 2018)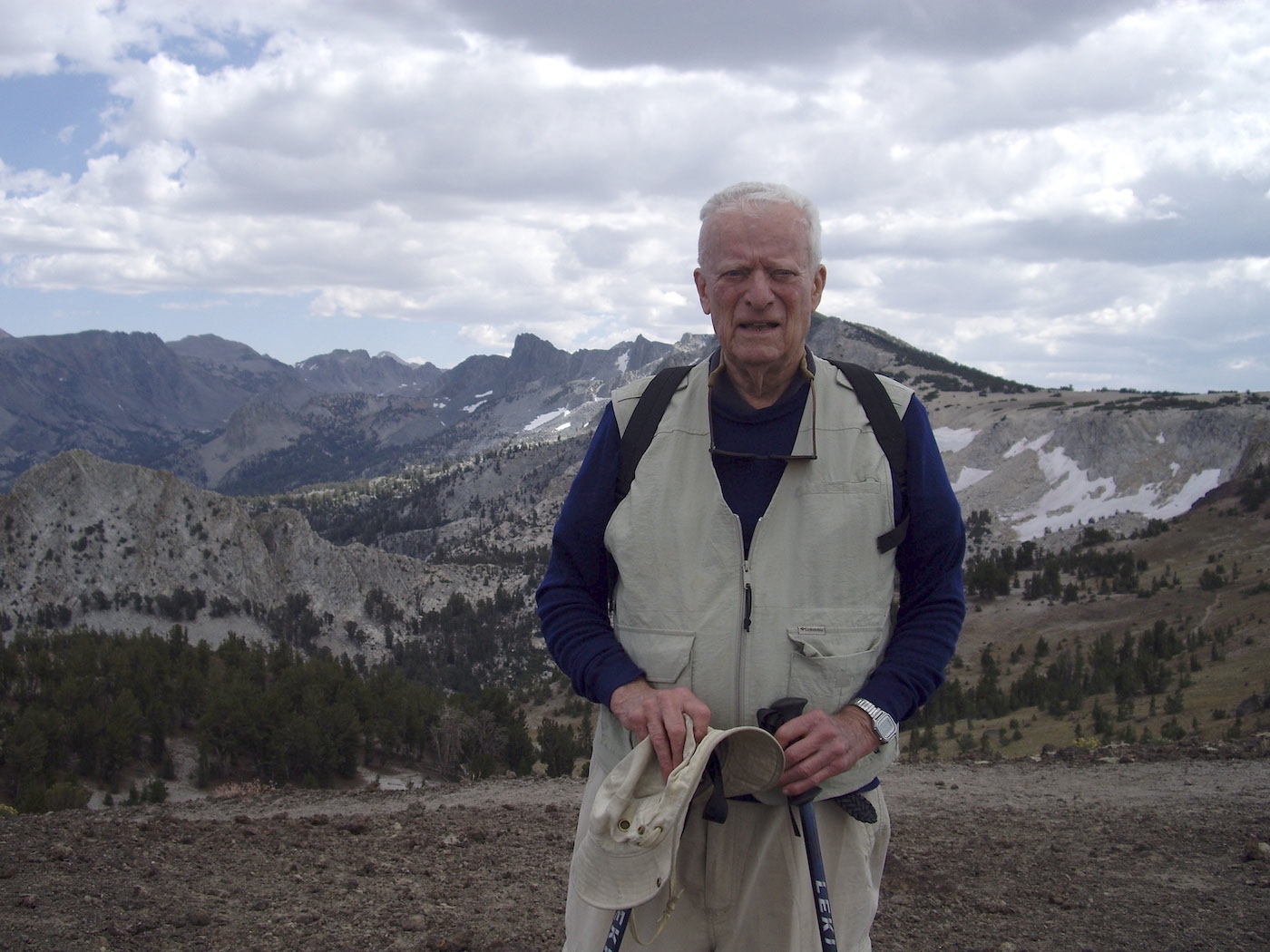 William "Bill" Presbury Patterson was born in Baltimore, Maryland, to John Hawkins and Katherine Keyes Patterson. He attended Roland Park School, Polytechnic High, and graduated from Lehigh University in 1937 with a B.S. in mechanical engineering. Married in 1937 to his next-door neighbor and childhood sweetheart, Bill and Virginia ("Ginny") were blessed with a 75-year marriage.
Bill's life covered 10 decades of incredible changes. His first memory is of Armistice Day 1918 and his last, the debris floods in Montecito that took his home of 40 years. Bill passed on March 9, 2018. Ginny passed November 22, 2012. His love for Ginny never ceased, and the family wishes to think of them together again.
Bill's accomplishments were as varied as his career and life experiences. From electrical engineering in Schenectady, New York, for General Electric and working on steam turbines in 1937, to graduate U.S. Army Command and General Staff College, Aberdeen, Maryland, to active WWII combat service in North Africa and Italy with the 88th Infantry Division, one of the first reactivated reserve divisions after the draft of 1940. Bill served as a commanding officer of the 42nd Ordnance Battalion in Italy. Known as the "Fighting Blue Devils", the 88th saw combat in the Rome-Arno, Apennines, and Po Valley engagements. After the war, Bill and Ginny, with two small children, returned to Austria, where Bill served as commanding officer of the 52nd Ordnance Battalion during reconstruction.
Bill, under the G.I. Bill, attended Massachusetts Institute of Technology, as a Regular Army officer, obtaining an Electrical Engineer Professional degree and an M.S. in electrical engineering. Bill never forgot the Alps he saw during the Italian Campaign, and to be closer to the mountains, the family moved in 1950 when Bill took a position as chief of technical staff, at White Sands Proving Grounds, New Mexico. He was responsible for organization and direction of all government operated laboratories and testing for the newly developing guided missile systems.
In 1954, when Bill's tour of duty was over at White Sands, he choose to leave the military and move to California, where he had been courted by the bourgeoning aerospace industries in Southern California, in particular Radioplane, a division of Northrop Aircraft and United Electrodynamics in Pasadena. From here, professional life had many changes: development and sales of microwave diodes in 1963 to independent engineering consultant of major technical system proposals and business ventures, to environmental impact assessment consulting from 1980-1984 as chief engineer with HDR Ecoscience Division, Santa Barbara. Bill maintained a private consulting practice in systems engineering and project management into the 1990s.
The move to California may have been in the plan to be closer to the Sierra Nevada, which reminded him of the Alps. Bill took up backpacking in the 1950s and introduced his children and grandchildren to the High Sierras into his 90s. Bill hiked the Rae Lake Loop for his 80th birthday. In retirement, Bill and Ginny spent every summer for 30 years at Woods Lodge, Lake George, Mammoth Lakes.
Bill is survived by his children Joan Schulman, Thomas Patterson, Nancy Greenough, and Sara Brown. Son John Patterson passed in 2010. Bill and Ginny leave many loved grandchildren and great-grandchildren.
Services will be at Santa Barbara Cemetery Chapel on Saturday, April 21, at 11 am, with a gathering afterward.
You might also be interested in...