Montecito Motor Classic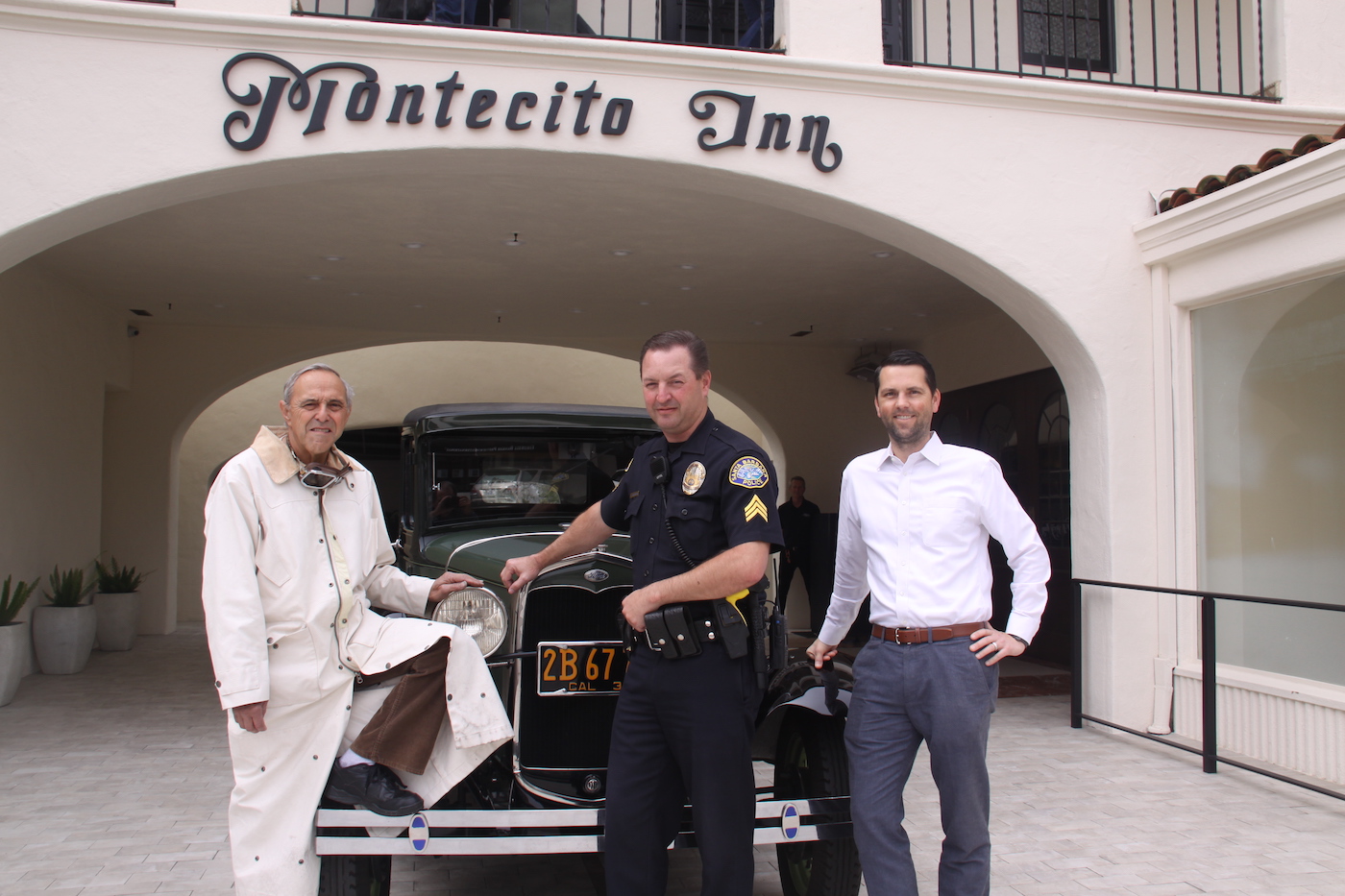 It's not scheduled until Sunday, September 23, but planning is fully underway for this year's Montecito Motor Classic. The Montecito Inn, a landmark on Coast Village Road, celebrates its 90th birthday this year, as does the Model A Ford, and the September event will reflect that dual celebration of the two American classics. MCC founder Dana Newquist will also be honored at the event, which will once again require the closure of Coast Village Road on a Sunday afternoon. This time, however, the event will be seen as an affirmation of the continuing vitality of Montecito's lower village.
Montecito Inn was to celebrate its official anniversary in February, but the January 9 debris flow and closure of the road caused a delay; operations manager Jim Copus says they are now looking to celebrate the inn's founding later this year.
The iconic 61-room structure was originally financed by a group from Hollywood, including Charlie Chaplin and Fatty Arbuckle, and was the stomping ground for groups heading up to Hearst Castle from Hollywood.
There is a small pool on the little-more-than-one-acre grounds, along with a popular 2-bedroom, 2-bath apartment featuring a kitchen, dining room, private patio, and a fireplace, that rents by the day. Copus says it comes in handy during the film festival.
Copus, who runs the Montecito Inn along with his two brothers, Danny and Jason, believes in the future of Coast Village Road and calls the mud-and-debris slide "a major blip," but says that "the future couldn't be brighter."
The 7th Annual Montecito Motor Classic, sponsored by the Petersen Automotive Museum and the Armand Hammer Foundation, takes place Sunday, September 23, from 9 am to 3 pm. If you'd like to get involved as a sponsor or to enter your car, you are invited to go online to montecitomotorclassic.com for more info.
You might also be interested in...