Crab Take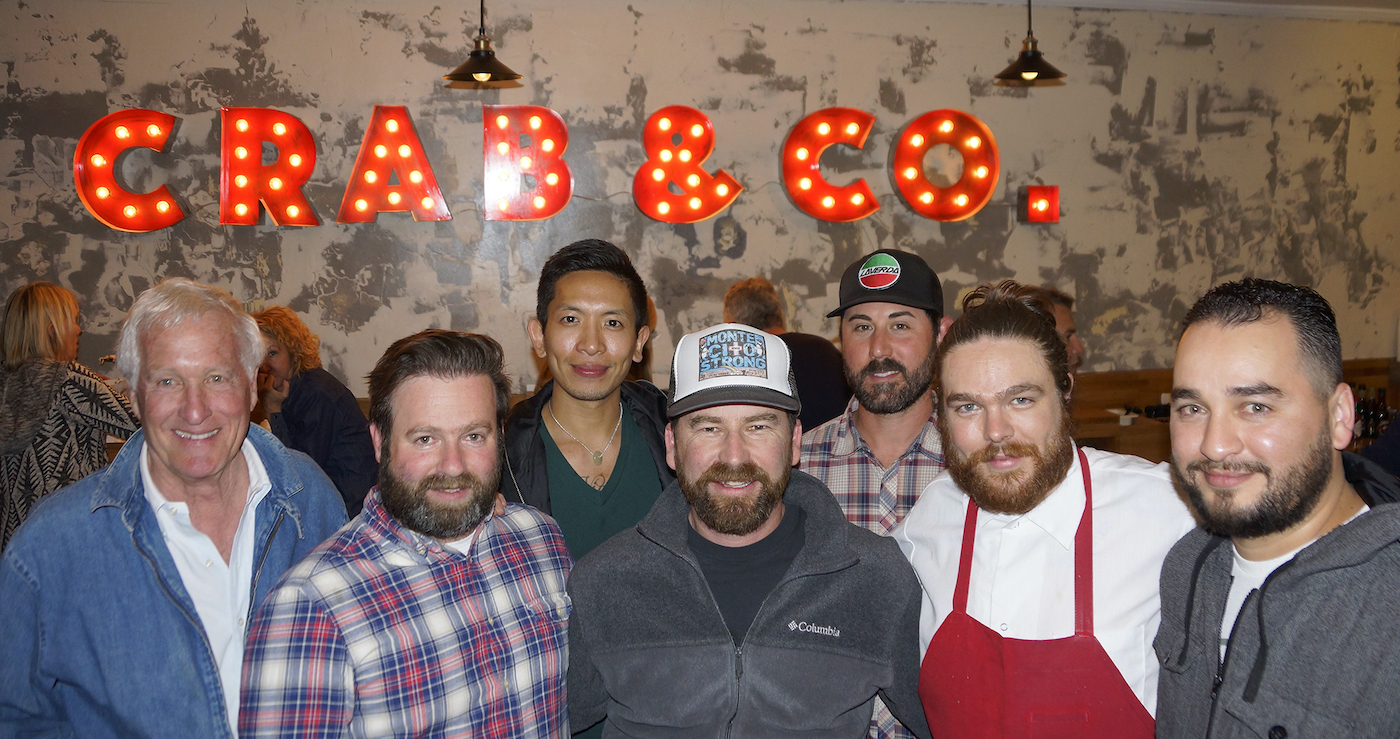 After myriad delays Frankland's Crab & Co, described as a modern American shell shack, opened its doors at the 90-year-old Montecito Inn, formerly owned by silent film star Charlie Chaplin.
The bustling Coast Village Road nosheteria, part of the Los Angeles-based restaurant group Scratch Restaurants, is run by chef-owners Phillip Frankland Lee and Margarita Kallas-Lee, who were present on the first night to make sure everything ran smoothly as my trusty shutterbug Priscilla, society doyenne Beverley Jackson and I tried out Alaskan king crab legs, the beer-battered Branzino and the breaded chicken breast, wrapping the tasty repast with Margarita's homemade ice cream sandwich.
Rather than bottles, in keeping with its oh-so casual dining flavor, wine comes in cans from the Underwood, Oregon, company, though the tony twosome plans to have a full selection of bottled Santa Barbara wine in due course when three additional concepts are unveiled: The Monarch, an all-day eatery located off the hostelry's lobby, a fine-dining restaurant, the Silver Bough, and Margarita's Snacks, which will feature ice cream cones and sweets.
Other goodies on the eclectic all-day menu include local oysters and clams, Maine lobster, a selection of house-baked brioche sandwiches, and fish and chips.
Hotel owners Jason, Jim and Danny Copus have another bona-fide hit on their hands if opening night, attended by Gretchen Lieff, Jeff Jacobs, Gene Montesano, and David and Anne Gersh, was anything to go by.
For take-out orders, check out www.franklandscrabandcompany.com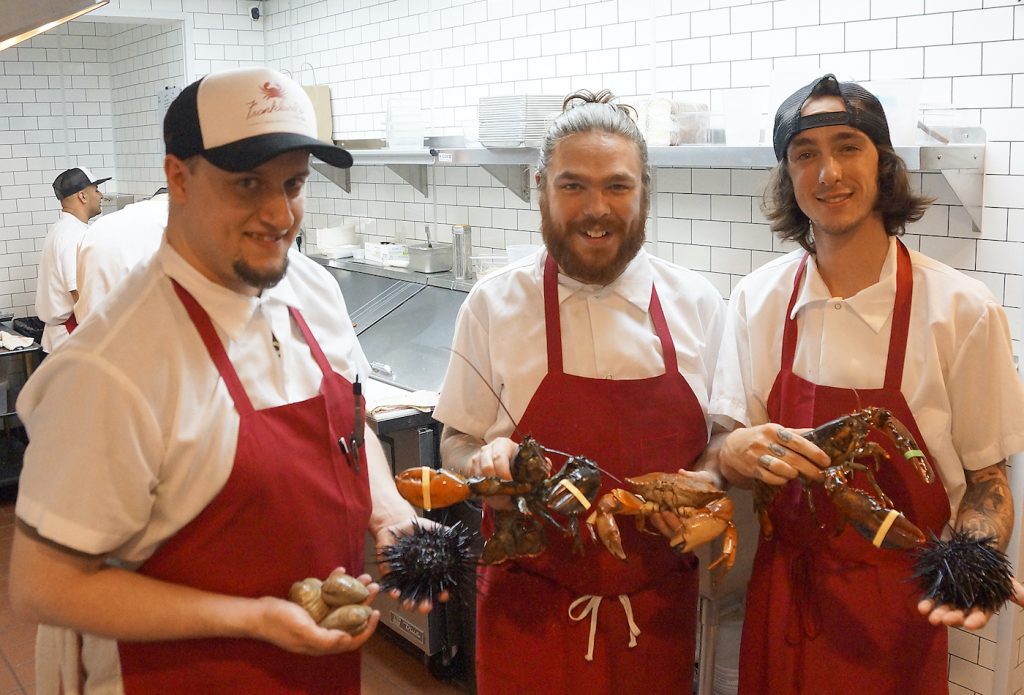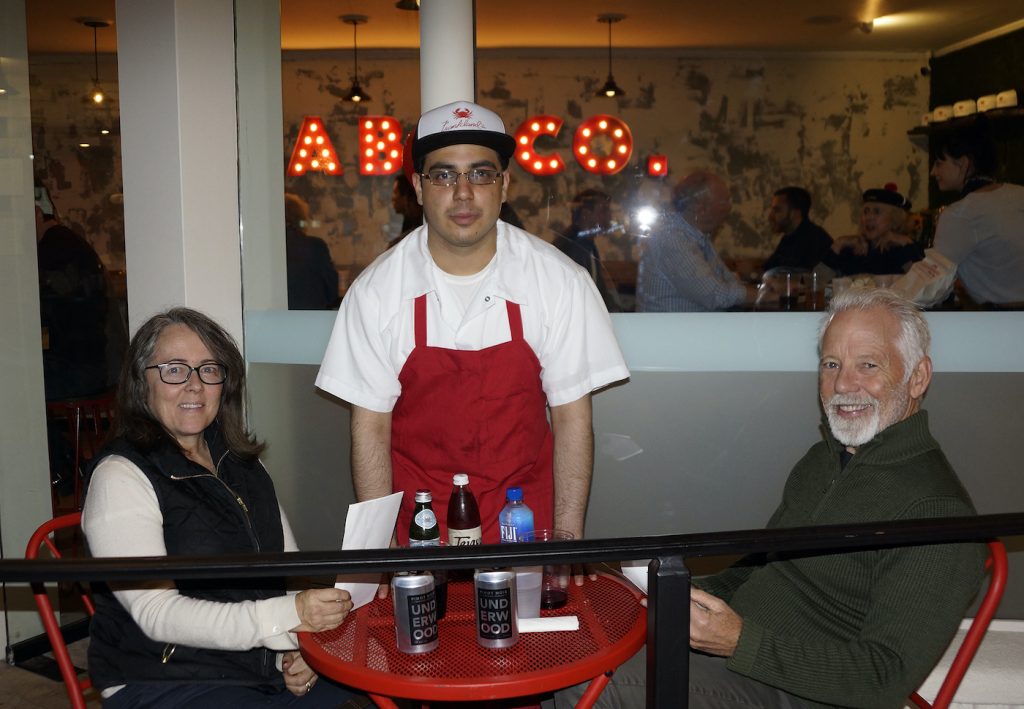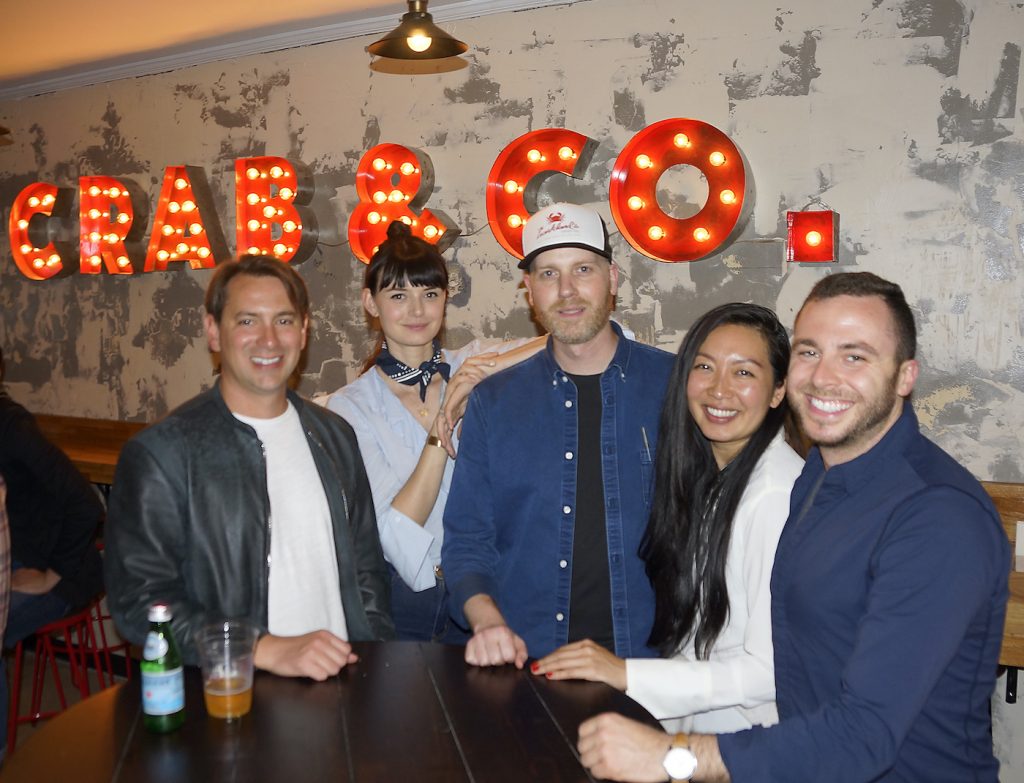 From the Dead
Santa Barbara reality TV star Heidi Montag died on a plastic surgery operating table 10 years ago, she's revealed.
The wife of Spencer Pratt talked about her marathon plastic surgery in 2009 to Paper magazine for its Transformation issue.
Montag says her heart stopped while she recovered from her 10 procedures done in one day, including brow lifts, a second breast augmentation, a second rhinoplasty, ear pinnings, and a chin reduction.
"Spencer thought he'd lost me. I died for a minute."
Nine years later Montag – who welcomed her first child, Gunner Stone, in October – had her size F breast implants removed.
"I basically hit that rock-bottom moment in my life to realize what was important for me."
Golden Nugget
Santa Barbara warbler Katy Perry has a novel way of curing homesickness while on the Asian leg of her globetrotting 113-date Witness: The Tour.
"I miss Nugget so much," the 33-year-old, 13-time Grammy nominee says of her pet teacup poodle while visiting a South Korean dog cafe, Bau House.
"I put on Kacey Musgrave's new record, Golden Hour, during yoga and she made me feel not so alone. Music is so powerful and I am grateful," she tweeted.
The former Dos Pueblos High student is traveling with her mother, Pentecostal pastor Mary Hudson.
Sightings: Picasso author Leslie James masticating at the FisHouse…Writer T.C. Boyle enjoying a libation at Lucky's…Former Charlie's angel Jaclyn Smith checking out the Honor Bar
Pip! Pip!
You might also be interested in...