Westmont Hosts Leadership Conference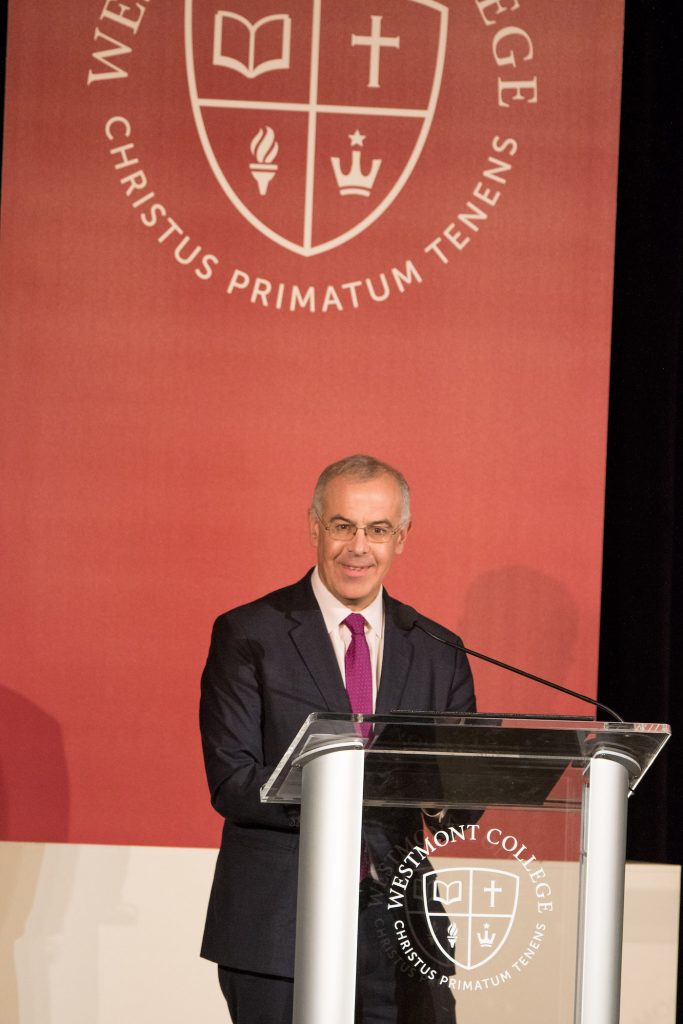 Keynote speakers Doris Kearns Goodwin, David Brooks, Lynda Weinman, and president Gayle D. Beebe share insights on effective and purposeful leadership in government, non-profit and for-profit sectors at the 2018 Lead Where You Stand Conference, June 6-8, at Westmont's new Global Leadership Center. The three-day event, "Transformational Leadership in the 21st Century: Pursuing the Greater Good in Challenging Times," is sponsored by the Mosher Center for Moral and Ethical Leadership and the Brittingham Family Foundation. Tickets to the conference, which includes materials, parking, and meals, cost $449 and may be purchased online at westmont.edu/lead. Students may purchase tickets for $199. Conference guests may also book single, air-conditioned rooms with extra-long twin beds and a private bathroom.
Goodwin, a Pulitzer Prize winner, American biographer, historian, and political commentator, has written six critically acclaimed and New York Times best-selling books. Steven Spielberg's DreamWorks Studios has acquired the film rights to her latest book, The Bully Pulpit: Theodore Roosevelt, William Howard Taft, and the Golden Age of Journalism. Spielberg and Goodwin worked together on Lincoln, based in part on Goodwin's award-winning Team of Rivals: The Political Genius of Abraham Lincoln. She won the Pulitzer Prize in history for No Ordinary Time: Franklin and Eleanor Roosevelt: The Home Front in World War II, and she has written best-sellers Wait Till Next Year, Lyndon Johnson and the American Dream, and The Fitzgeralds and the Kennedys, which was later adapted into an award-winning, five-part TV miniseries.
Brooks, New York Times columnist and author of the best-selling book The Road to Character, is one of America's most prominent political and social commentators. He writes a bi-weekly op-ed column for The New York Times and regularly appears on PBS News Hour and National Public Radio's All Things Considered.
Brooks has also written The Social Animal, On Paradise Drive, and Bobos in Paradise. He worked at The Wall Street Journal for nine years and has written for The New Yorker, Forbes, The Washington Post, and many other periodicals. A graduate of the University of Chicago, he has taught at Duke University and teaches a global affairs course on humility at Yale University.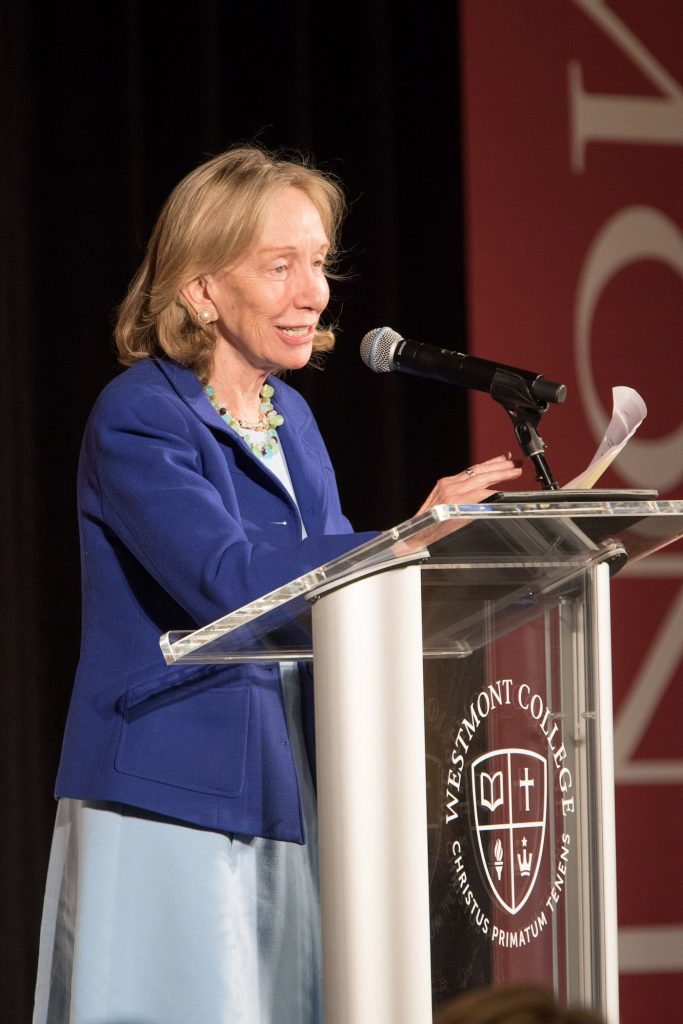 Weinman, who worked in the film industry as a special-effects animator for Dreamquest, cofounded Lynda.com, which she sold to LinkedIn for $1.5 billion in 2015. For more than 30 years, she has spoken on issues ranging from blending technology with education, progressive and alternative education, entrepreneurship, and women in business. She has written more than 16 books on web graphics, as well as guides on programs such as Photoshop and Adobe. Lynda.com offers more than 6,000 courses to businesses, higher education, and government. She has received a multitude of awards, including the 2017 Venky Narayanamurti Entrepreneurial Leadership Award from UC Santa Barbara's Technology Management program. She is president of the Santa Barbara International Film Festival Board of Directors.
Beebe, president at Westmont since 2007, has spent 26 years in higher education. He has authored or edited 10 books and more than 40 articles, including "The Shaping of An Effective Leader: Eight Formative Principles of Leadership" and "Longing for God: Seven Paths of Christian Devotion". Leading unprecedented growth at Westmont while facing significant challenges, he has loved attracting new resources to build out the campus, developing new academic and co-curricular programs, and pursuing the next horizon. He received master's degrees in divinity from Princeton Theological Seminary, in philosophy of religion and theology from Claremont Graduate University, and in business administration in strategic management from the Peter F. Drucker School at Claremont, and a doctorate in philosophy of religion and theology at Claremont.
For more information about the conference, please contact Mary Pat Whitney at (805) 565-6050 or specialevents@westmont.edu.
You might also be interested in...