For Art's Sake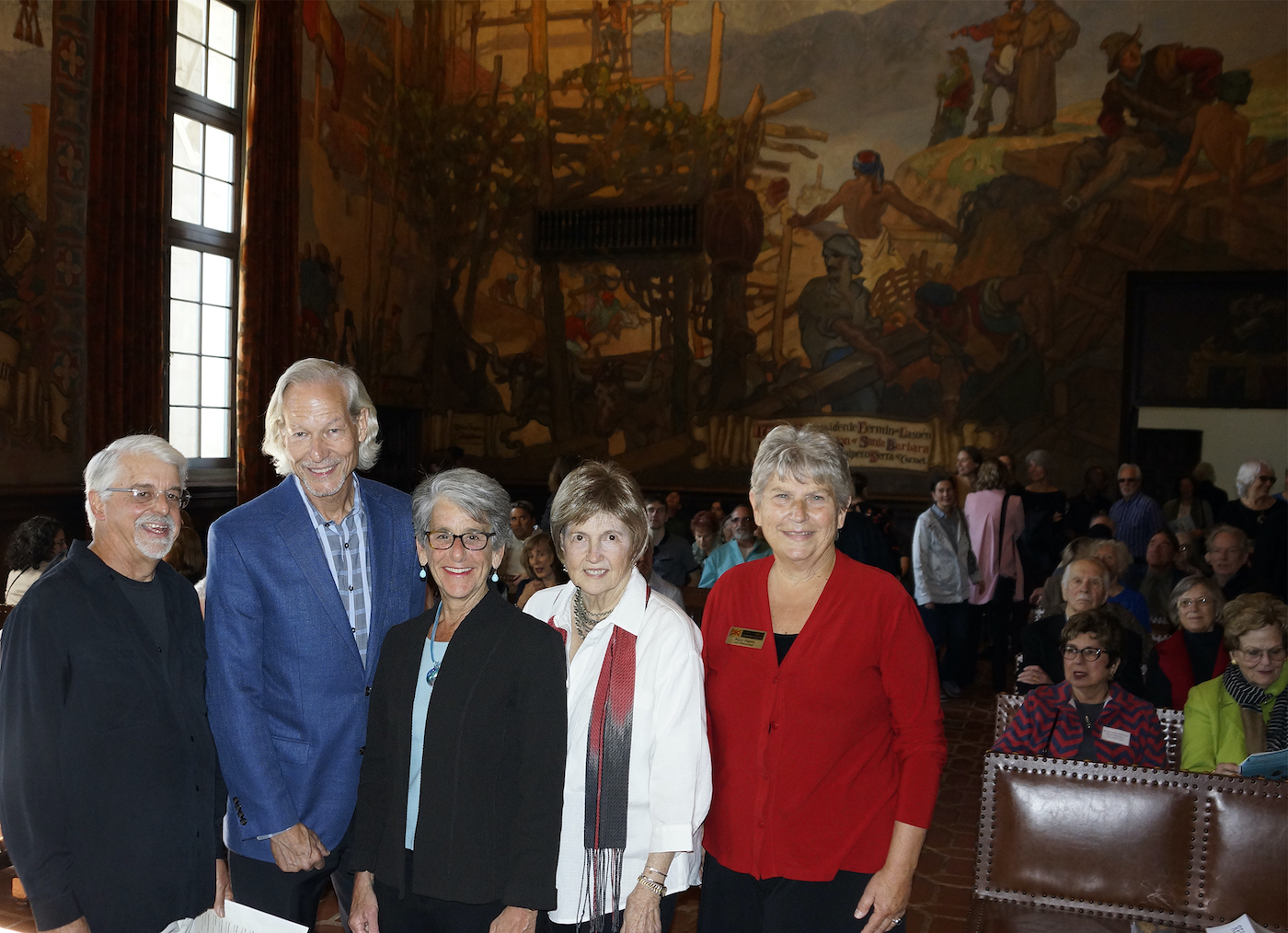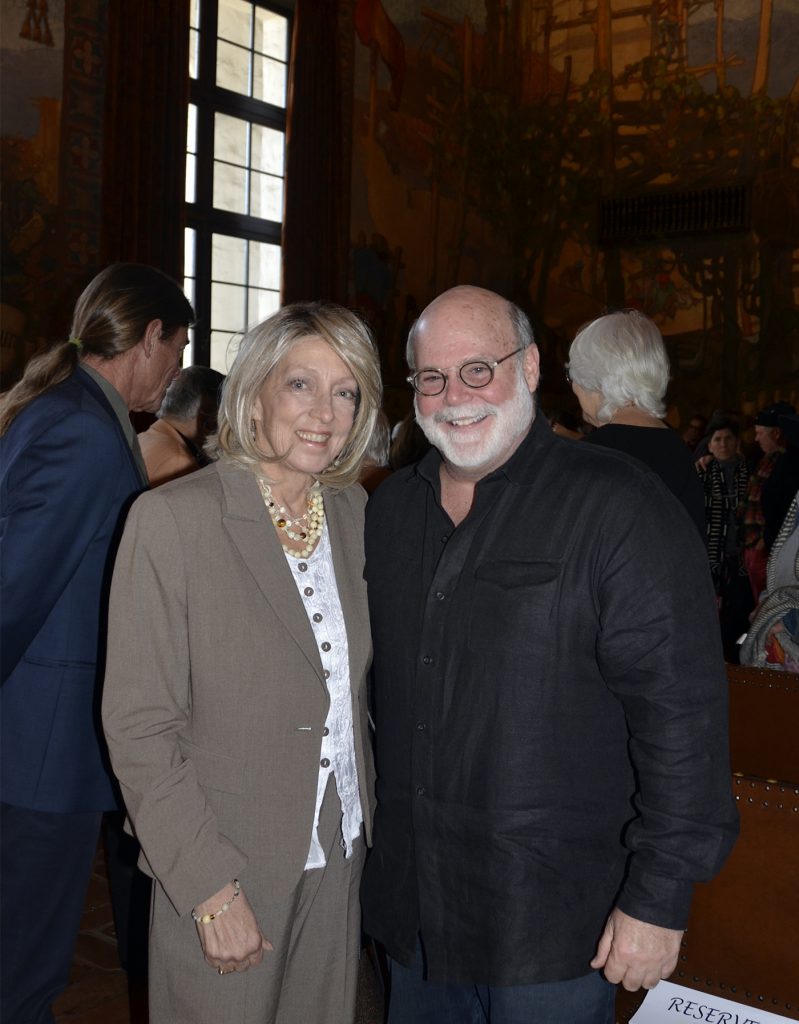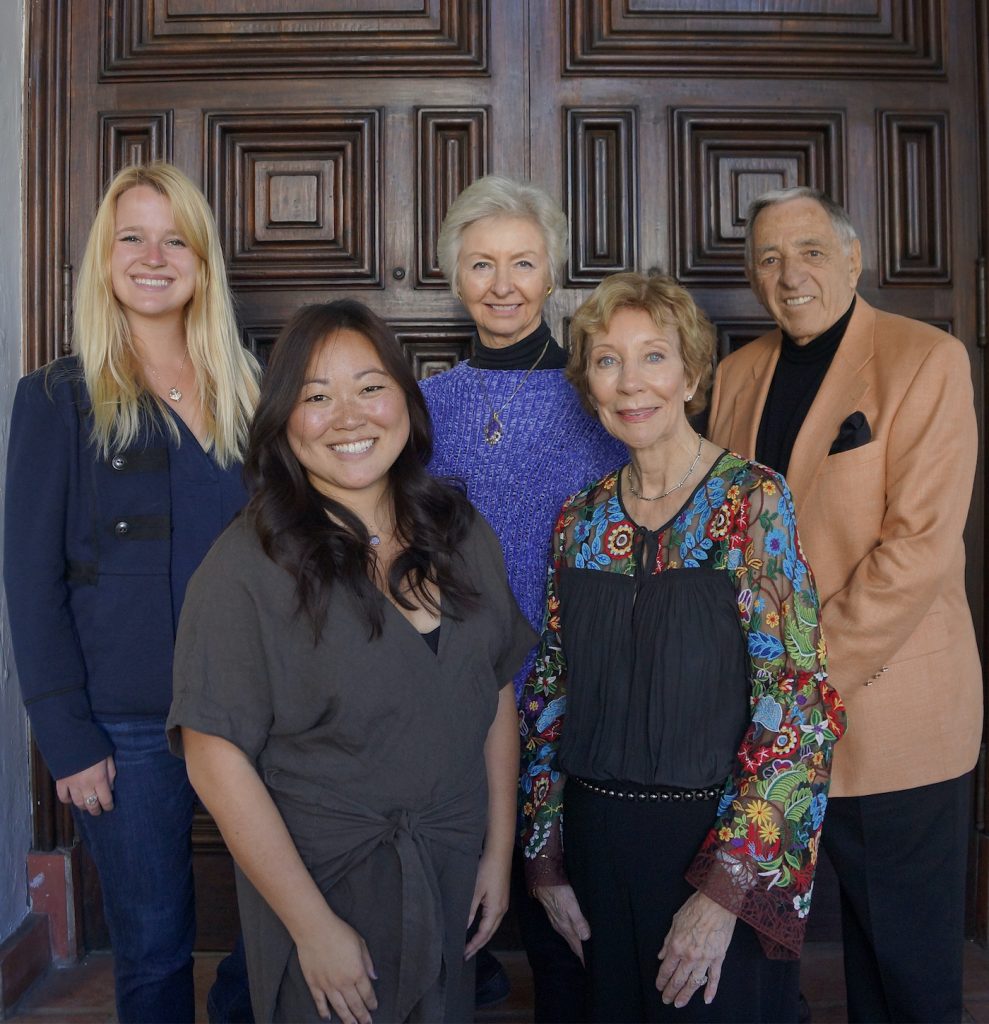 Santa Barbara County Arts Commission celebrated its 40th anniversary in grand style at a socially gridlocked Mural Room in the County Courthouse, while a number of locales including the Public Library's Faulkner Gallery, Sullivan Goss Gallery, and Jardin de las Granadas also participated as venues.
Santa Barbara's Museum of Art also offered free admission in honor of the occasion.
Dennis Smitherman, commission chair, says: "Bringing the community together to celebrate out resources and spotlight the incredible work of our artists, organizations, and galleries is one of the core functions that has placed the organization as the nexus of county arts and culture over the past four decades."
Senator Hannah-Beth Jackson, Ginny Brush, and Patrick Davis, former executive directors, and Craig Watson, ex-director of the California Arts Council, spoke after an invocation by Santa Barbara poet laureate Enid Osborn.
The annual Leadership in Art Award was presented to Joanne Holderman and Shirley Dettmann of the Santa Barbara County Arts Fund.
Arts are estimated to bring in around $19 million in annual revenues to our Eden by the Beach, supporting 5,857 jobs.
Afterward the guests, including Nancy Gifford, former mayor Helene Schneider, Marylove Thralls, Christine Emmons, Rod Lathim, Susan Keller, Mo McFadden, Duncan Wright, Victoria Hamilton, Becky Corey, Mariko Tabar, and Mary Harris repaired to the Channing Peake Gallery, just a tiara's toss away, to tuck into the anniversary red velvet cake.
Whence He Came
Shaun O'Bryan, the longtime manager of the Belmond El Encanto, is saying adieu and returning to his native Australia.
"It is purely a personal decision to be closer to my family, my aging and sick parents, and my kids reside in Sydney," he tells me.
"The hotel is currently recruiting for a new general manager. In the meantime, the divisional managing director for North America, Mexico, and the Caribbean will oversee day-to-day operations."
Shaun joined the five-star Riviera hostelry, which is now celebrating its centennial, in April 2015 from the Ojai Valley Inn and Spa, and also worked with the Ritz-Carlton group in San Francisco, Half Moon Bay, and Kapalua, Hawaii.
The luxury hotel group recently put the seven-acre property, which consists of 92 suites and bungalows, up for sale, as I exclusively revealed here. But it will still be managed by the international company under a long-term agreement.
You might also be interested in...