Ambiance on Coast Village Road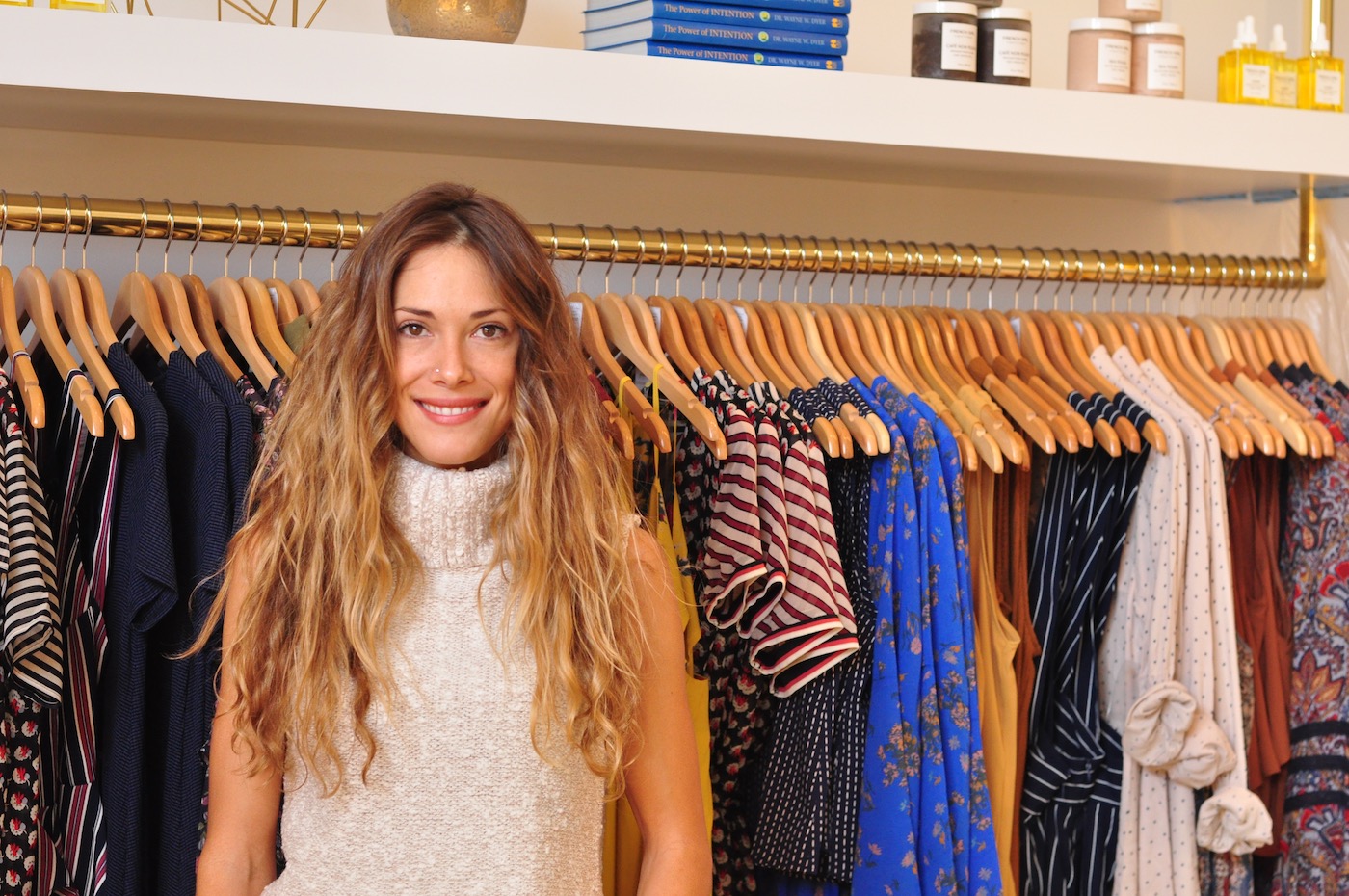 Next Friday, April 13, Jennie Reiter, owner of Blanka on Coast Village Road, will officially mark the closing of Blanka and opening of Ambiance, a new boutique with new ownership. Hit hard by the business loss attributed to the Thomas Fire and mudslide during what is the busiest time of the year in retail, Reiter made the decision to sell her store shortly after the long evacuations in January. "I had to make some tough decisions, and truly, the owner of Ambiance came in and rescued me," she told us earlier this week.
Ambiance owner Kannyn January owned three clothing boutiques prior to acquiring the Montecito store: two Ambiance locations in San Luis Obispo and Paso Robles, and a Mill Valley store called Branded. January has owned the shops for 15 years and hired Reiter to work in the SLO store in 2008. "I worked for her for three years before I moved to New York to continue work in the fashion business," Reiter said. "We always felt that we would work together again at some point in the future, and when she heard I was struggling, she immediately offered to help."
January plans to keep the new Ambiance similar in style to Blanka and will offer about 60 percent of the brands that were available, including Reiter's own brand, Blanka the LABEL. Reiter, whose background is in buying, styling, and merchandising, will stay on at Ambiance as a trend manager, helping to stock all four of January's boutiques. "I'm so grateful for her," Reiter said of January. "She came in and rescued me, and it's been seamless."
The "Transformation Celebration" is scheduled for Friday, April 13, from 4 to 8 pm. The event will feature cocktails, nibbles, fashion, and a chance to say goodbye to Reiter, who has moved to Santa Monica to further grow Blanka the LABEL.
Ambiance is located at 1266 Coast Village Road.
You might also be interested in...