Visitng Professor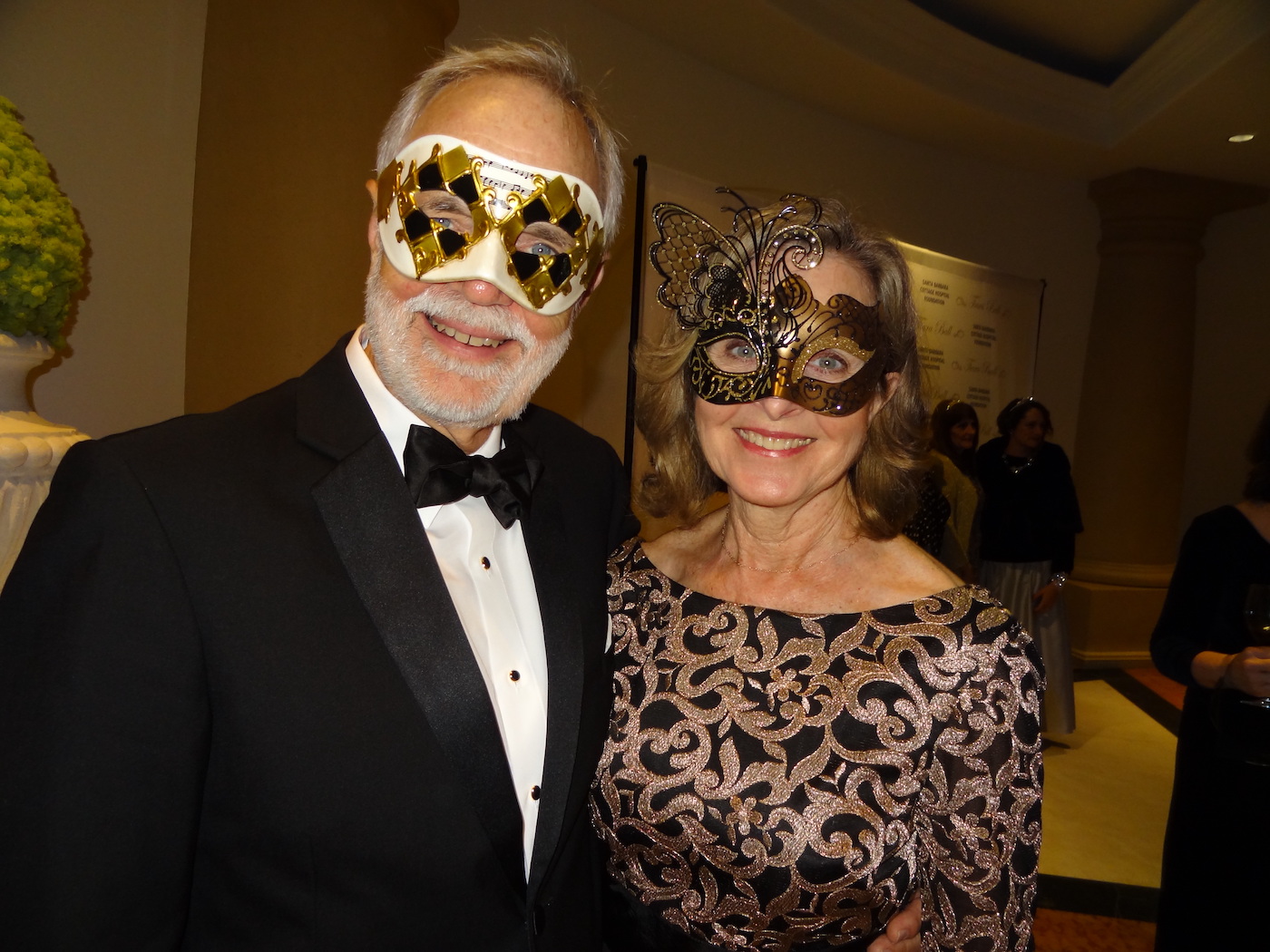 Dr. Ronald G. Latimer and Sansum Clinic established the Visiting Professor of Surgery Endowment Fund. For one week every year for the past seven years, an outstanding surgeon has been invited to Santa Barbara to further educate our local surgeons about his or her specialty. The premier sponsor has been Cottage Health System and various other donors.
The endowment fund provides monies to underwrite expenses to host these doctors. In 2012, Sansum Clinic and Dr. Latimer invited John L. Cameron, M.D., from Johns Hopkins University School of Medicine. And the list goes on until this year when the first international visitor, professor O. James Garden, came to us from Scotland where he is the Regius professor of Clinical Surgery and Honorary Consultant Surgeon, Hepatobiliary and Pancreatic Surgical Services, Royal Infirmary of Edinburgh, University of Edinburgh. He has been appointed surgeon to the Queen in Scotland. Dr. Garden has written nearly 270 research and clinical articles and has authored or edited 13 surgical textbooks.
The week always ends with a talk by the visitor for lay people. This year, it was held in the new and beautiful Elings Oncology Building at the Ridley-Tree Cancer Center. It began with a wine and canapés reception with a touch of Scotland thrown in by offering Scotch as well. Some of those enjoying the libations were Julie Nadel, Tom Fly, Vicki Hazard, Beverly Latimer, Nancy Ransohoff, Virgil Elings, Carole Self, Eddie Rosenblatt, Julie McGovern, and executive director of the cancer foundation Lori Willis. Then into the auditorium where Sansum Clinic CEO Dr. Kurt Ransohoff welcomed guests and told us, "Dr. Ron Latimer had a vision for this program, and in the seven years since it began we have welcomed outstanding surgeons. By sharing their expertise with our surgical residents, staff, and patients we are able to have a high level of surgical knowledge available in our small community."
Dr. Latimer introduced the guest speaker, joking that the most famous Scotsman being James Bond only drank gin and vodka and not scotch. It wasn't Halloween yet, but Dr. Garden's talk was filled with ghoulish but fascinating stories about the grave robbers who, in fact, advanced medicine by providing much-needed cadavers to study. His talk was titled "Edinburgh's Illuminati: Charles Darwin, Sir Arthur Conan Doyle, Lord Lister and Grave Robbers" (Knox, Burke and Hare).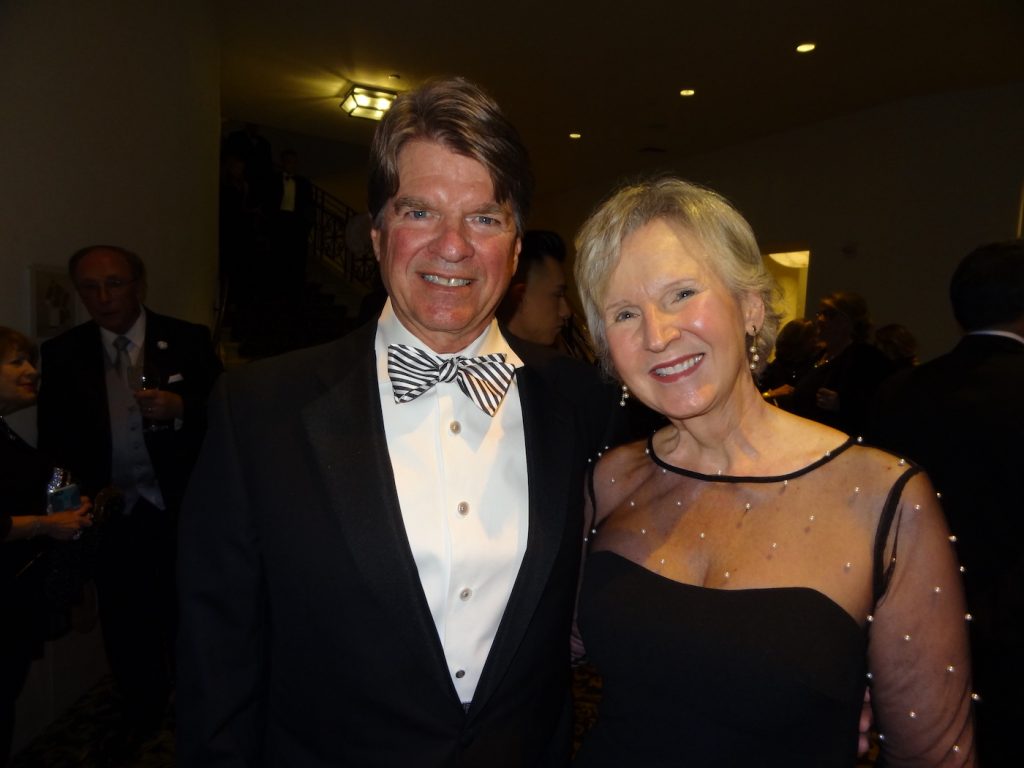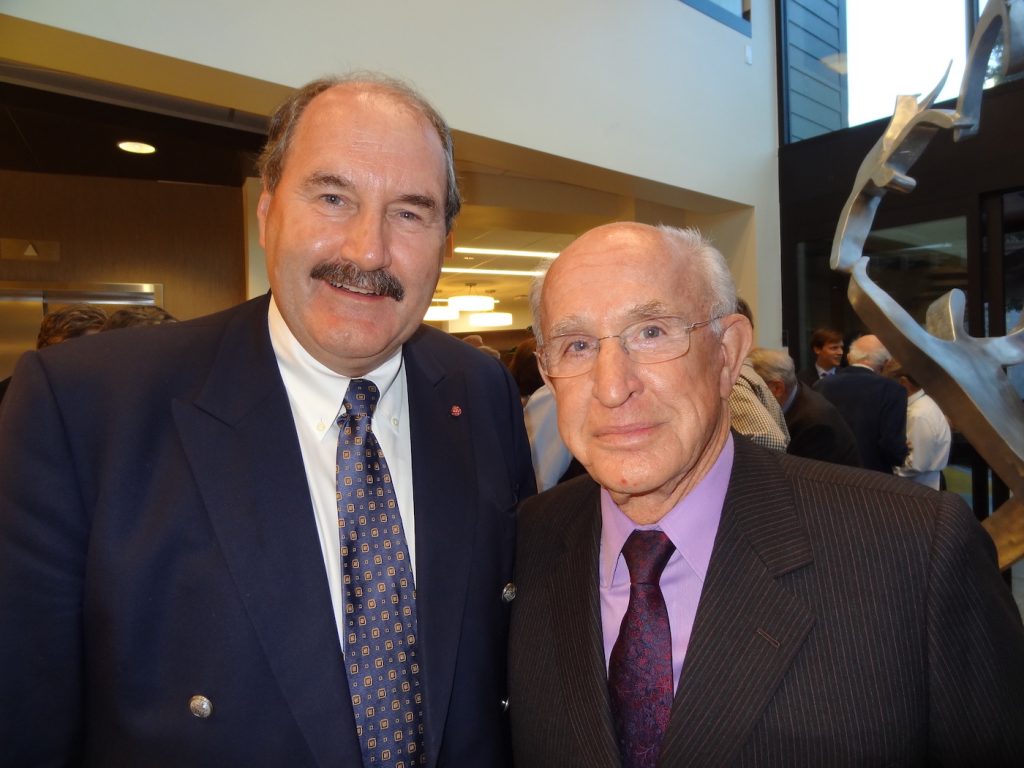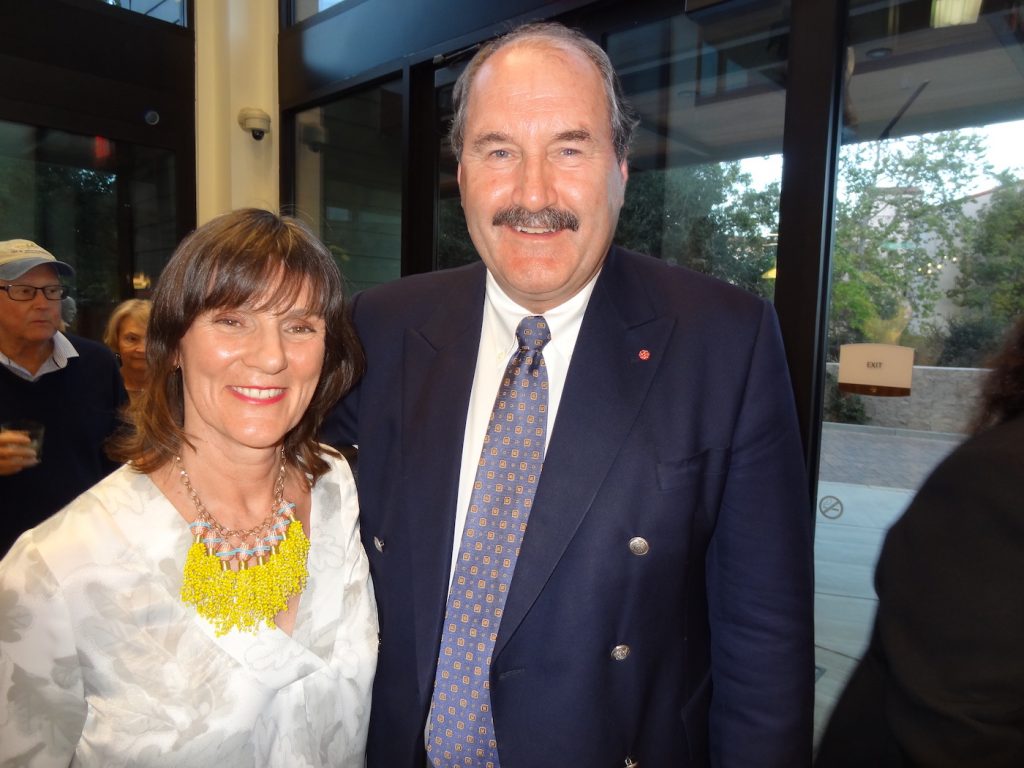 The Burke and Hare murders were a series of 16 murders committed over a period of about 10 months in 1828 in Edinburgh, Scotland. They sold the corpses to Dr. Robert Knox for dissection in his anatomy lectures. Edinburgh was a leading European center of anatomical study in the early 19th century, but because Scottish law required that corpses could only come from those who had died in prison, suicide victims, or orphans, there was a shortage.
When a lodger in Hare's house died, he and his friend Knox decided to sell the body for the generous sum of seven pounds, 10 shillings. Then a lodger had a fever, so they murdered her and sold the body. This lucrative little business continued with the knowledge of their wives. Eventually, the other lodgers discovered their latest victim and called the police. Because of the real shortage of cadavers, Scotland passed the Anatomy Act in 1832. Now days, I'm told they use plastic for some of the study.
As Dr. James Dunn said, "We have been fortunate to have had outstanding surgeons, all leaders in their field. The program benefits the surgical residents, surgical staff, and patients. The value to our community, to Cottage Health, and to Sansum Clinic is priceless."
Contact Dru A. Hartley, director of philanthropy, at (805) 681-7726. It will help sustain their high level of surgical expertise. Thanks goes to Dr. Latimer for all he does for the program.
You might also be interested in...