Hot Wheels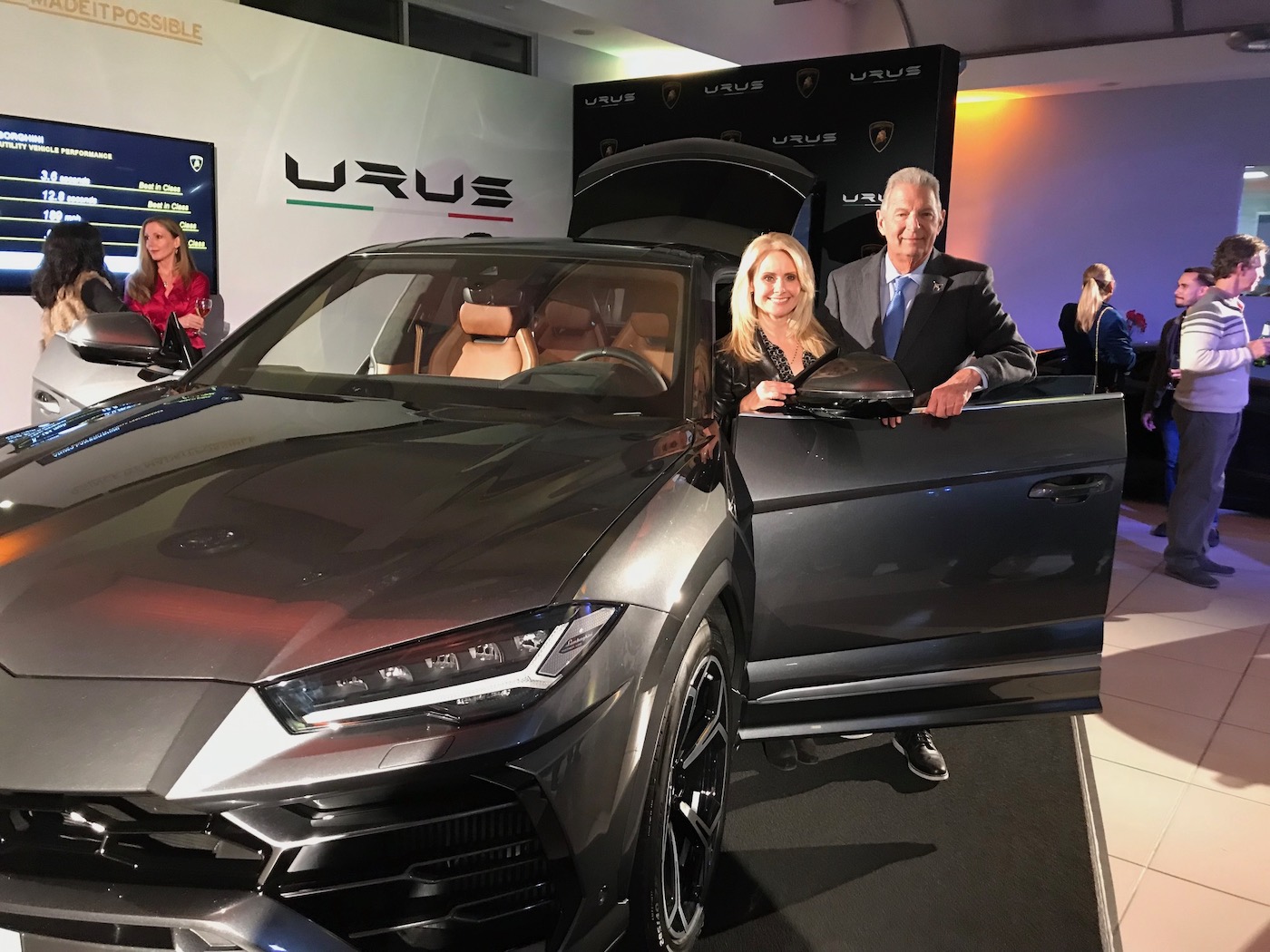 Italian carmaker Lamborghini is not normally noted for family-friendly vehicles, but following in the footsteps of other prestige marques such as Bentley and Rolls Royce the carmaker has launched the world's fastest SUV.
The $200,000 vehicle, which can go from 0 to 60 in 3.6 seconds and has a top speed of 190 mph – perfect for when little Jimmy is late for baseball practice – is named the Urus and was launched with a glittering bash by Ron Giger, general manager of Lamborghini North L.A.
In due course, he is planning to show the car in our tony town at Cars & Coffee at La Cumbre Plaza and invitation-private events in our rarefied enclave.
Santa Barbara Polo Club promoter Charles Ward and former Montecito philanthropist Debbie Kass attended the Calabasas unveiling. Debbie is now a realtor with Engel & Volkers, which is a major sponsor of the polo club season, which starts on May 6.
Up in Arms
TV talk-show titan Oprah Winfrey joined Hollywood A-listers George Clooney and Steven Spielberg in donating $500,000 each to the Washington march against gun violence at the weekend.
"These inspiring young people remind me of the Freedom Riders of the '60s who also said we've had enough and our voices will be heard," says Montecito's most famous resident.
March For Our Lives, with 836 sibling events throughout America, followed the Stoneman Douglas High School shooting in Parkland, Florida, when 17 victims were killed and 17 wounded, making it the world's deadliest school massacre.
More than 800,000 participated in the Washington, D.C., event, the biggest youth protest since the Vietnam era, and included celebrities such as Cher, Glenn Close, and Miley Cyrus.
You might also be interested in...