Riven Rock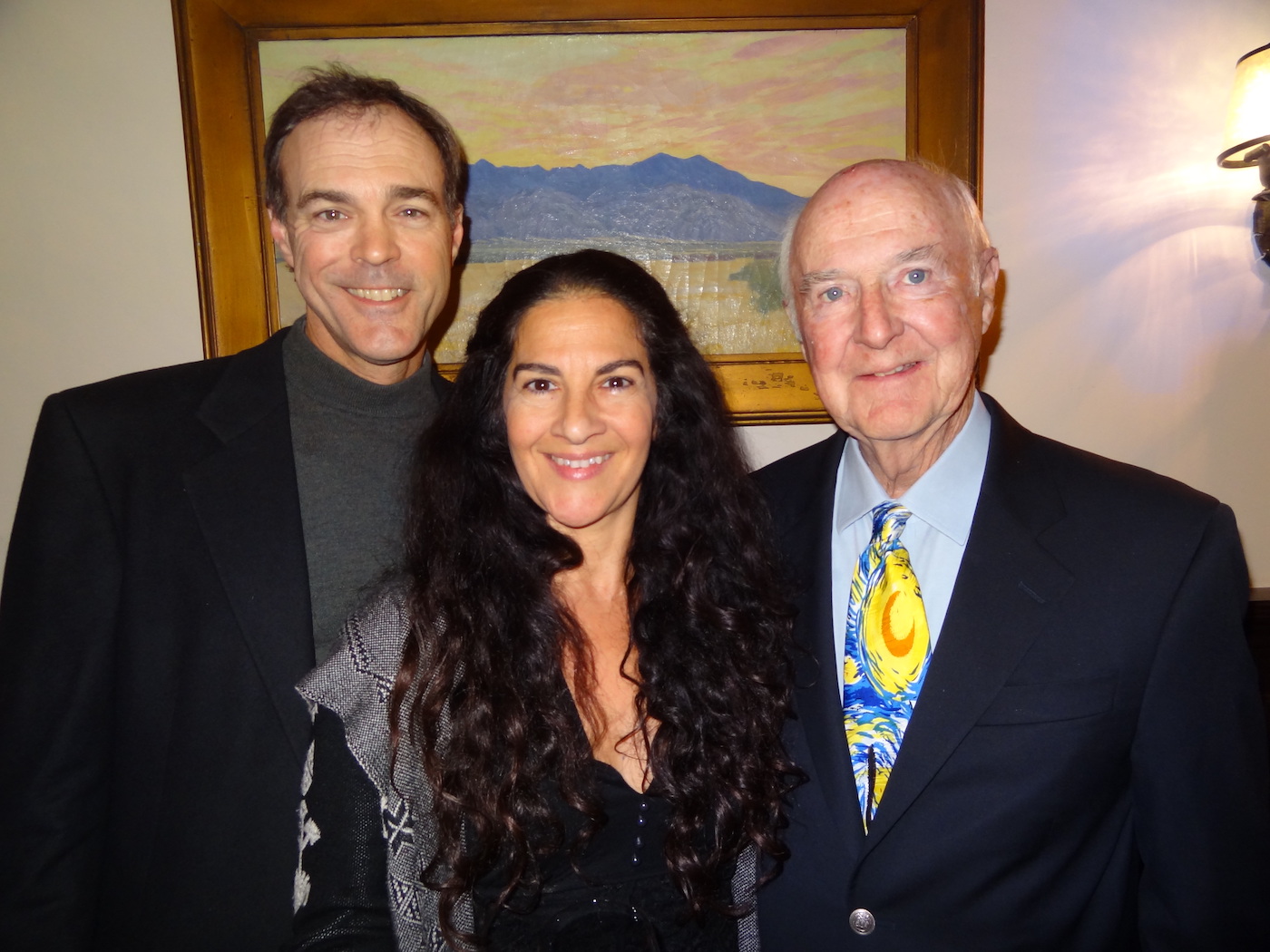 The Santa Barbara Club turned into a mini film festival when there was a preview screening of a new documentary called The Romancing & Reaping of Riven Rock. The executive producer was Frank McGinity. He told me, "I went to some of my Riven Rock neighbors and said that I needed $500 from each to make a film about our neighborhood." I immediately got 10 to agree to be sponsors and so we began." The writer, director, and editor is Tina Love and the researcher and writer is David Bradstreet. Ed Asner narrated it.
About 40 friends and neighbors enjoyed mingling while sipping wine and eating the yummy canapés, prior to the preview. Among them were Thad MacMillan, Tanya and Henry Danser, Stella and Pierre Quintana, Cindy Flores, Tom and Cary Zahm, Patricia Chidlaw, Lark Batteau, Bob Sponsel, and Greg and Tim McGinity.
In case you didn't know, Riven Rock means growing out of a rock. An acorn had split the rock so it could grow. Frank and his wife, Sheila, lived (until the mudslide) in the theater house. The estate belonged to the McCormicks who invented the reaper. Mental incompetent Stanley McCormick was committed there much of his life. His mental condition developed shortly after his marriage to a Boston socialite, Katherine Dexter. She was the first female graduate in the biological sciences from M.I.T.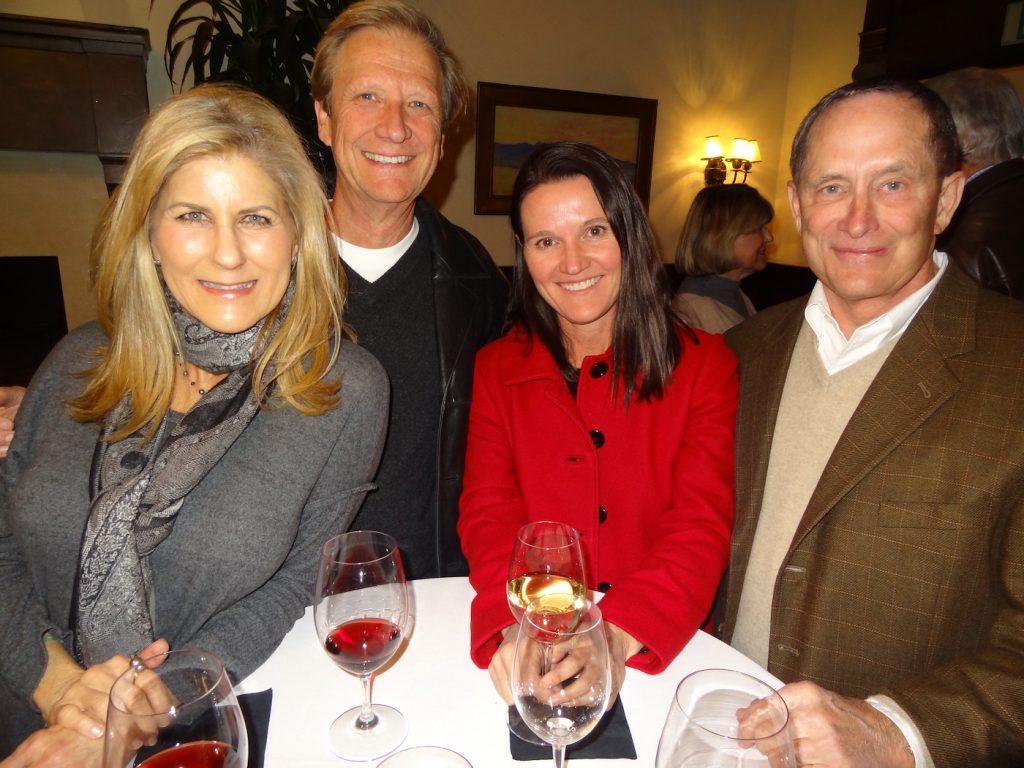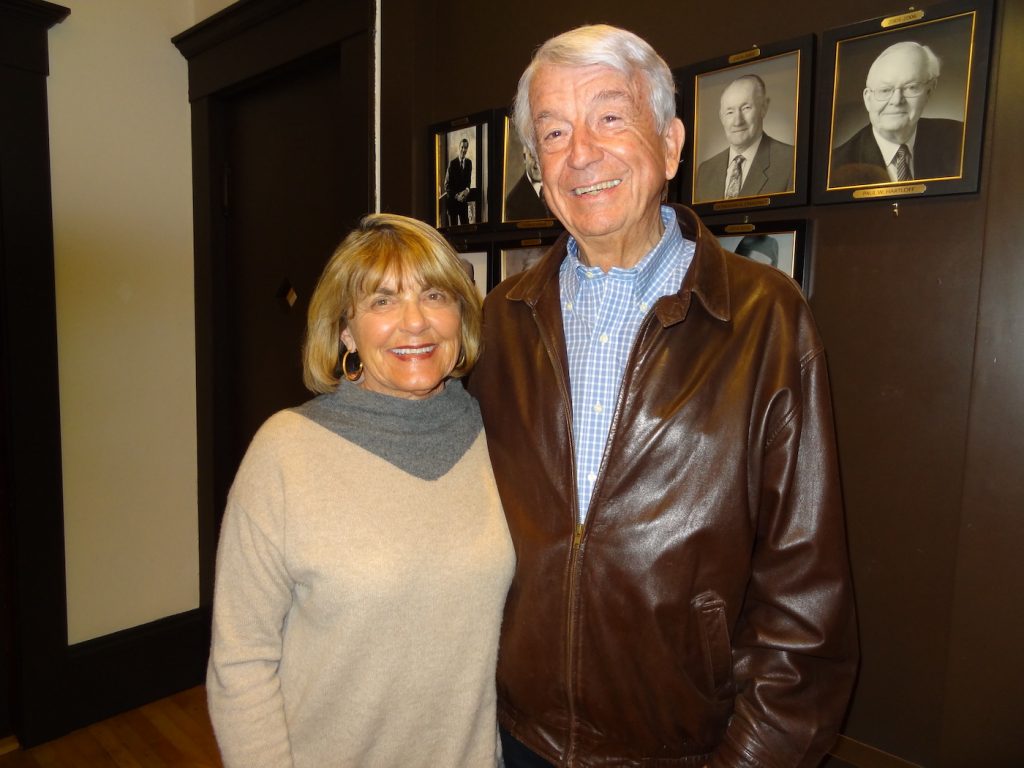 Stanley's breakdown showed extreme hostility toward women and especially his wife. They never consummated their marriage, but she remained married to him, living downtown in what is now the Ridley-Tree House connected to the art museum. She wasn't allowed to be with her husband, and he was diagnosed as a schizophrenic sexual maniac. Katherine battled his siblings and his psychiatrists to get custody. Supposedly she was still a virgin decades after her wedding day.
As Frank related, "In 1929, Judge Dehy is on his way to Riven Rock estate in Montecito to meet the millionaire mental incompetent Stanley McCormick before making his final ruling in a high-profile case. The New York Times declares, 'The Largest Custody Case in the History of the Courts.'"
Ironically, the Riven Rock neighborhood has changed dramatically because of the debris flow since this film was made. This has chronicled for all time what the area was like. Local author T.C. Boyle, who lives just up the street from me, wrote an insightful version of McCormick's life called Riven Rock. Perhaps this documentary will end up in the next Santa Barbara International Film Festival.
You might also be interested in...