Rock on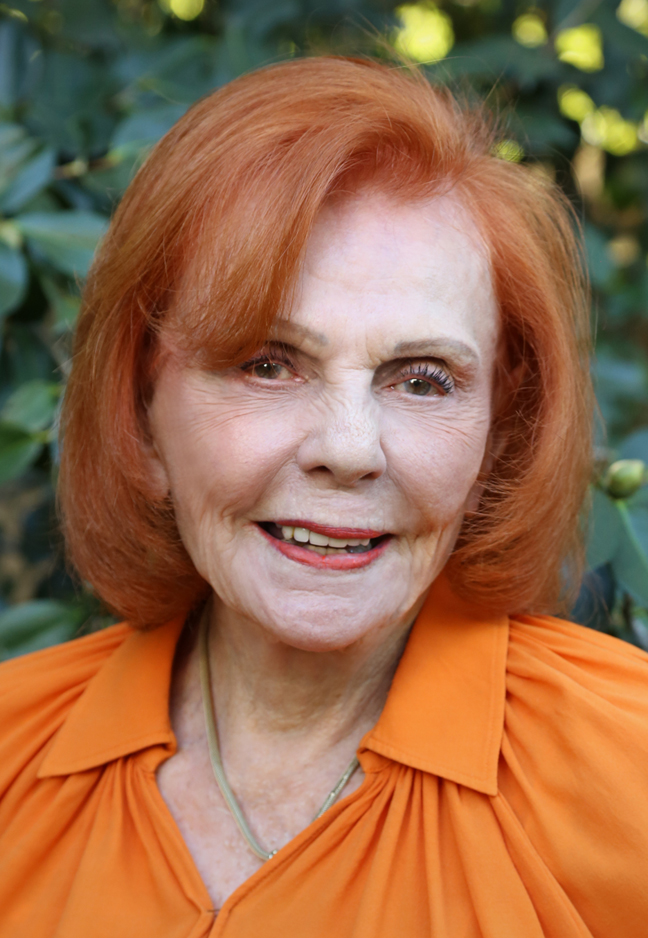 Montecito mega philanthropist Leslie Ridley-Tree is a rock star.
The Spirit of Entrepreneurship Foundation has declared Leslie, the CEO of Pacific Air Industries in Los Angeles, its new Rock Star: Life Achievement Award recipient.
Leslie, who has given millions to innumerable local organizations, including Cottage Hospital, the Granada, and All Saints by the Sea Episcopal Church, will be feted at a gala at the Hilton Santa Barbara Beachfront Resort – formerly Fess Parker's – on May 4 for her entrepreneurship and indelible impact on our Eden by the Beach.
The awards will also honor 11 other outstanding women from our tony town and Ventura, selected by an independent panel of judges.
You go, girl.
At His Fingertips
Zhu Wang, a former fellow at the Music Academy of the West, showed off his abundant keyboard skills when he performed at Hahn Hall, part of a four-city tour, including Beverly Hills, Chicago, and New York.
Chinese-born Wang, 20, won the academy's inaugural solo piano recital tour in partnership with Steinway & Sons, and received the Luria Foundation Prize of $5,000.
The Juilliard student's program included the world premiere of 2017 academy guest composer Timo Andres's (BOLD) Moving Etudes, Bach's Jesu. Joy of Man's Desiring, Brahms, Nikolai Kapustin's (BOLD) Variations, and Chopin's Sonata No. 3 in B Minor.
An enthralling evening.
Given to Geffen
Oprah Winfrey was front and center when music tycoon David Geffen celebrated his 75th birthday at his sprawling 10-acre Beverly Hills estate, the former home of movie mogul Jack Warner.
Emcee Tom Hanks roasted the philanthropist, who I would see regularly at New York's Studio 54, with guests including Bruce Springsteen, Paul McCartney, Jennifer Aniston, Warren Beatty, Annette Bening, Bradley Cooper, and Disney's Bob Iger.
Elton John performed "Circle of Life" at the Broadway-themed bash along with Jonathan Groff from Hamilton.
For Sail
Santa Barbara Yacht Club opened its historic 146th sailing season at the weekend.
At the helm was commodore John Koontz, assisted by vice commodore Scott Deardorff and rear commodore Garry Pawlitski, and visiting yacht club commodores from San Francisco to San Diego.
Celebrations included the Parade of the Fleet, which involved celebrity skippers from the Teen Star USA competition.
A major feature of the season is the extremely popular Wet Wednesdays.
Television Tribute
A TV documentary is in the works about the late Santa Barbara actor Paul Walker, I learn.
The comprehensive film will premiere on the Paramount Network and is being helmed by I Am Heath Ledger director Adrian Buitenhuis.
I Am Paul Walker will include interviews with the his cast mates and friends who mourned his death aged 40 in a tragic car accident in Santa Clarita in 2013.
The documentary will explore his film career and shine a light on his passion for the world's oceans and marine life, and his work to help rebuild Haiti after the devastating earthquake.
Try, Try Again
Santa Barbara warbler Katy Perry, who made a surprise appearance at the Kick Ash benefit, has been on a romantic trip to Prague with her British actor beau, Orlando Bloom.
The former Dos Pueblos High student, 33, was spotted enjoying a romantic stroll through the historic city with the 41-year-old Lord of the Rings star and pet dog Mighty.
The tony twosome split after a year of romance in March last year, but reportedly rediscovered their "close connection" during a trip to the Maldives in January.
Bloom has spent the last few months in the Czech Republic filming his new TV series Carnival Row directed by Paul McGuigan.
Stay tuned.
Sightings: Author Fannie Flagg at Montecito Village Grocery…Author T.C. Boyle enjoying a libation at Lucky's…Will Ferrell at Starbucks in Goleta
You might also be interested in...