Remembering and Rebuilding
I must say that the events of the past few months sort of slid right past me, both emotionally and literally. I remained stoic as we got past the fires; the flames stopped six houses up the hill from me. We moved back in, sort of. And then the evacuation warning on January 7, which we heeded… and then the whole of it all, the heroic efforts to save lives and to rebuild our infrastructure, the discovery of those missing and the determination of everyone who worked tirelessly to turn things around these past weeks… just amazing. The lives and property lost, tragic, hitting too close to home for me to even comprehend.
But it is only now, in the rear-view mirror, and with the subtle and not so subtle reminders every day, that these events are sinking in.
It has not been easy becoming accustomed to this new normal. Yes, I know it will get better, but it's difficult to know what to do when friends no longer have homes, as you drive by and ask where did they move to again? Who is where, when will they come back, can they rebuild or not? Are they okay financially, how's their health, their art collection, their history…? The questions are endless.
We look to the future for information on how the situation will end up for ourselves and our friends, our businesses, our families and those in our community. It seems we will have to look to the future also to find out where our real estate market lies in terms of sales, values, and the like.
One thing we hear often is that finding and securing insurance is an issue to be addressed more now than ever in a purchase within Montecito. I am not an expert, so I suggest speaking with lenders and title folks, and we can connect you to someone in that area – but for now, looking at sales, here are some basic statistics, as well as a few listings that may be worth considering if you are looking for a home in Montecito.
Due to the fires and floods, few properties have been closing escrow in recent months. The lack of sales makes it difficult to determine what is happening with sale prices versus asking prices, but a positive sign is that there are nine properties that went into escrow since January 9 as of this writing, plus quite a few in this past week. And while still well off the average, there are homes going into escrow, and in various areas of the 93108, which is great to see.
Recent Sales:
Only 8+/- properties have closed escrow in the 93108 this year, January 9 to February 25, 2018.
18+/- properties closed escrow in that same time period last year.
33+/- properties closed escrow in that same time period in 2016.
Volume and price point of sales have been lowered by half-year over year, with this season being wildly affected by the 500-year storm event, of course.
All properties mentioned today are within the Montecito Union School District, the area hit hardest by the recent mudslides. These properties represent significant opportunities in one way or the other. From a rarely available ocean view condo to a tennis court estate under $4 million, to a major estate on an A+ block to the only casita available on the market within the Ennisbrook gated community.
1220 Coast Village Road #309: $1,195,000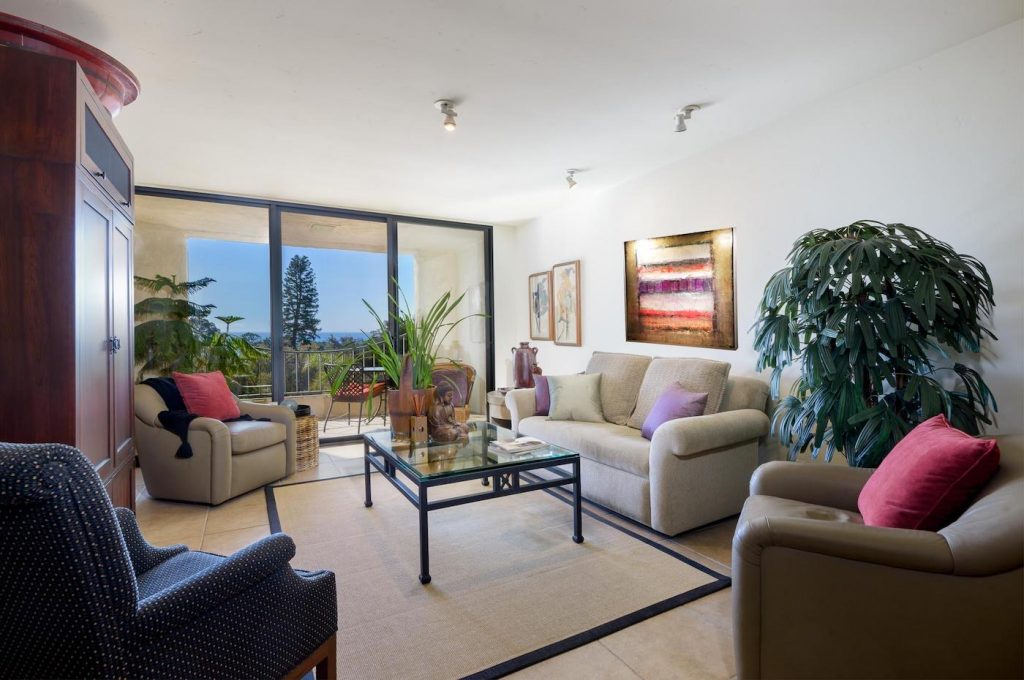 This is the premier condominium complex on the north side of Coast Village Road and unit #309 is one of the rarely available top-floor, ocean-view units. The 2-bedroom ocean-view condo is in the heart of Montecito's Coast Village Road, surrounded by restaurants, shops, and conveniences, just a few short blocks to Butterfly Beach; a slightly longer stretch takes one to the bird refuge and pathways leading to East Beach, and toward the pier and marina and all that Santa Barbara's waterfront offers.
Upgrades to this unit include Asian doors, newer kitchen, tilework, plantation shutters, and dual master closets. Enjoy ocean views from both bedrooms and living room, as well as from the exterior patio space. This development also features a common area patio, guest parking, and covered parking for one vehicle.
499 Monarch Lane: $2,975,000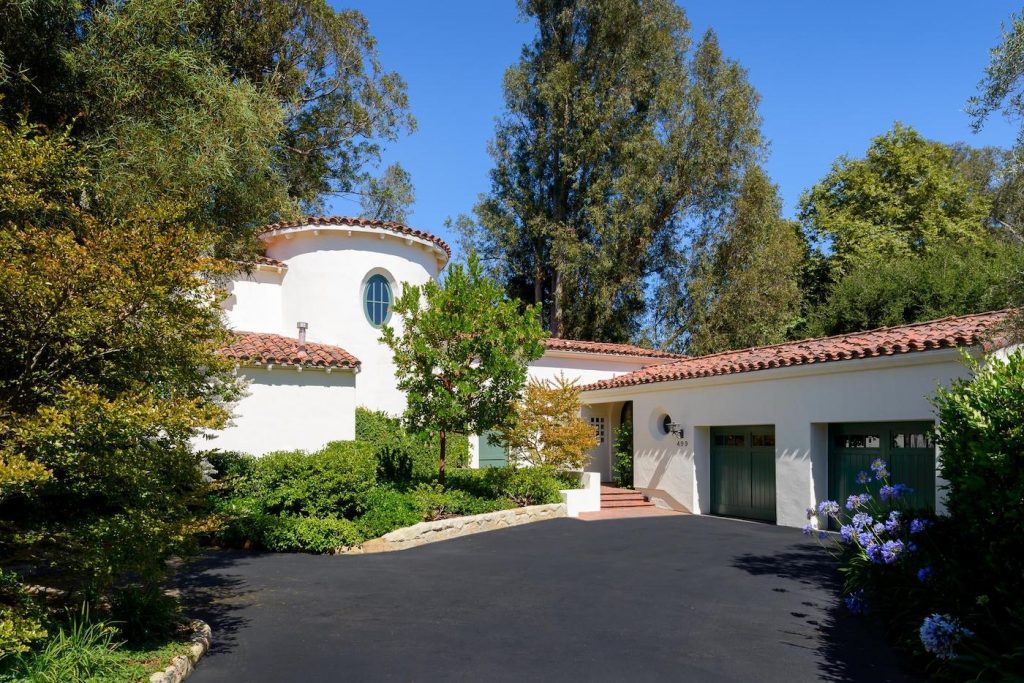 This is an opportunity to purchase an "Ennisbrook Casita", situated at the end of a private cul de sac, offering a sunny, private setting. The Casitas are located within the guard-gated community of Ennisbrook in Montecito. The floorplan allows for either a downstairs or upstairs master suite, each with fireplace and mountain views.
The living room boasts beamed cathedral ceilings, tall windows and doors overlooking the brick patio, and mountain views accented with a double-sided fireplace open on the far side to the formal dining room. The kitchen offers a recently upgraded Bosch oven, microwave, dishwasher, and cooktop complete with indoor grill. The adjacent laundry room has a front-loaded washer and dryer. Across the hall is interior access to the 2-car garage where additional storage has been added by the current owners.
In addition to the main common-area clubhouse, the pool, and tennis courts, the 18 Casitas share their own smaller clubhouse, housing gym equipment, and a pool with chaise-lined patio.
1520 Bolero Drive: $3,995,000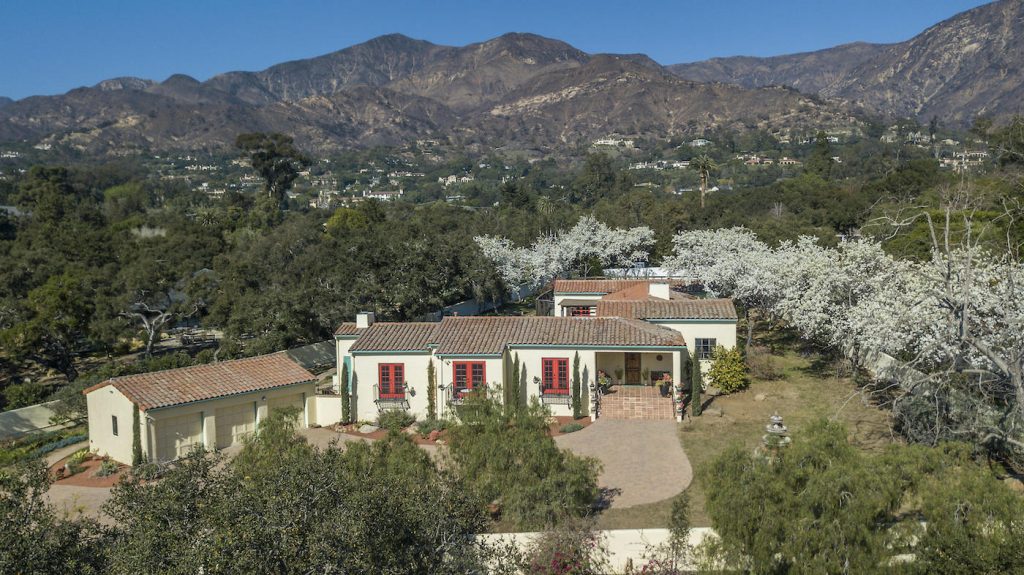 Located on just more than an acre, a block up and over from Montecito's upper village on a quiet street is this tennis court property, ready for a new owner.
This property just hit the market in the last weeks and represents the rare opportunity to own a pool/tennis home in the upper village for less than $4 million. The property is adjacent to a 2+/- estate of some significance, while on the other side is a quiet lane, and to the north, your private tennis court.
The home includes 3 bedrooms and 4 baths in more than 3,400 sq ft of living space. The property is surrounded by a stucco wall and includes a private driveway and off-street parking for guests.
860 Picacho Lane: $13,600,000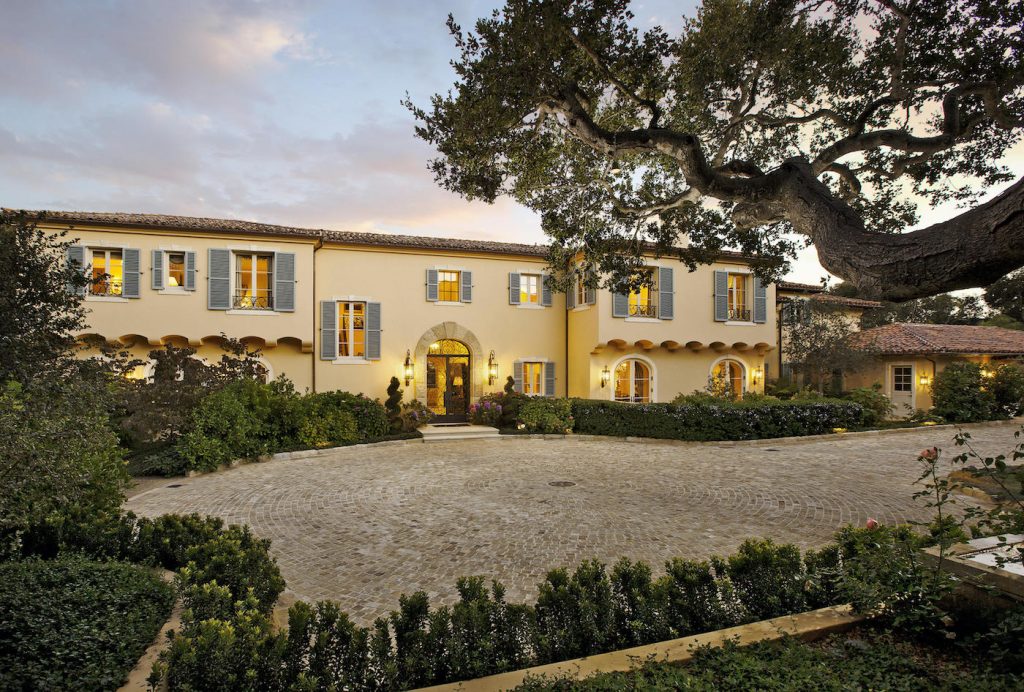 In the heart of Montecito's Golden Quadrangle is this newer, 9,000+ sq-ft Mediterranean estate (2008) boasting privacy, ocean and mountain views, and estate-level amenities. Enjoy gracious formal spaces, a master suite with dual baths and closets, and an expansive ocean view terrace. In addition, there are 3 en-suite bedrooms, nanny/staff room w/bath, playroom, theater, wine cellar, and a first-floor office with bath.
An elevator allows easy access to the second-floor bedrooms. The covered loggia w/fireplace ensures excellent indoor/outdoor living regardless of the season. The 2.2+/- acres host a 1-bedroom guest house, private water source, rose garden, and terraced gardens.
This is a significant estate with newer construction on one of Montecito's most sought-after locations surrounded by other $10-million+ estates.
For more information on any of these listings or to have me arrange a showing with the listing agents, please contact me directly, Mark@Villagesite.com or call/text (805) 698-2174. Please view my website, www.MontecitoBestBuys.com, from which this article is based.
You might also be interested in...