History in the Making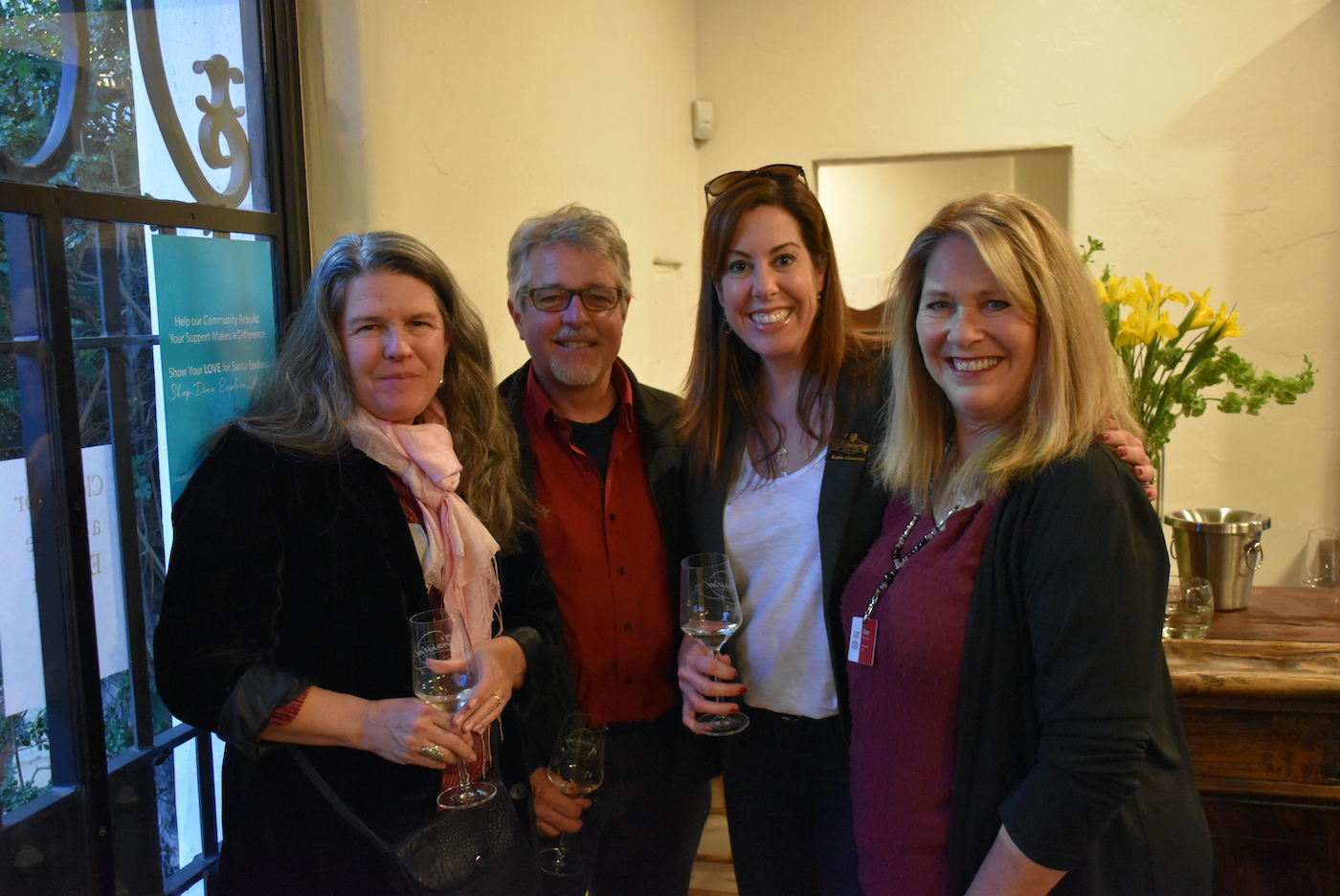 Santa Barbara Natural History Museum's 31st annual Wine and Food Festival on June 30 is going to be the biggest and best yet, raising around $110,000, predicts president Luke Swetland.
The popular tourist attraction hosted a pre-fest bash for 60 guests at the Grassini Wine tasting room in El Paseo to promote the event.
"There will be more food and wine offerings," says Luke. "It is a very impactful event for us and directly helps the museum's bottom line."
Among those snaffling the C'est Cheese canapes and quaffing the Grassini wines were Brad Burk, Meridith Moore, Denis Volich, Tory Milazzo, Leane Orsua, Rochelle Rose, Chris and Barbara Hill, Katie Grassini, Ellie Olsztynski, Tom Shapiro, and Stuart Woodward.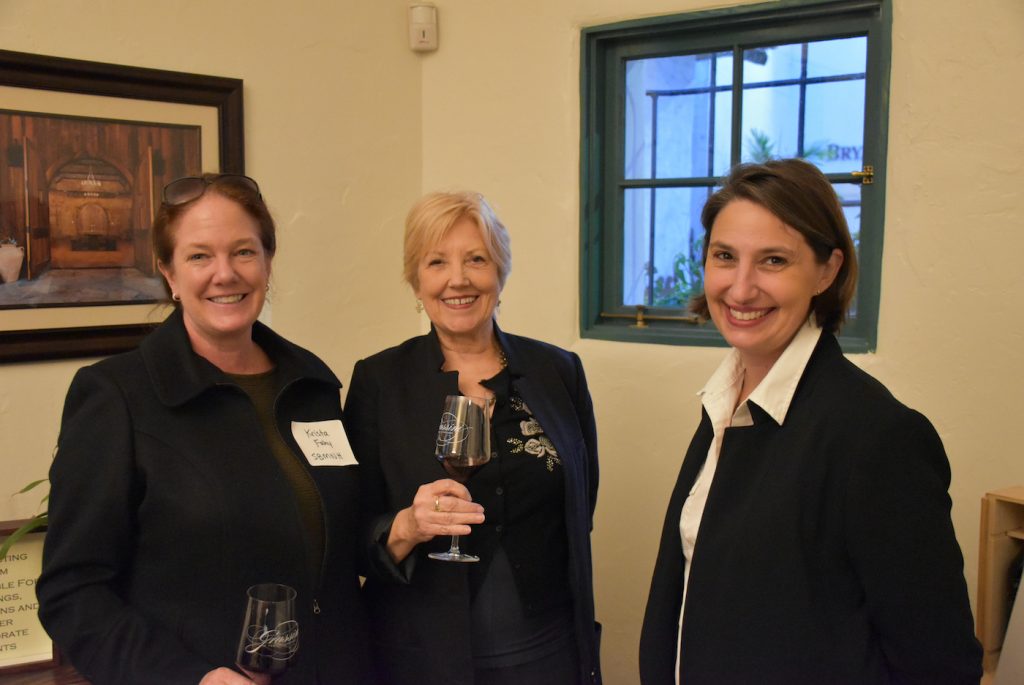 A Cut Above
Josh Shaw, who is directing Opera Santa Barbara's upcoming production of Rossini's The Barber of Seville, found his role particularly challenging when staffers threw down the gauntlet for him to make his own barber's visit for some major trimming of his bountiful bushy beard.
So Shaw, who is artistic director of the Pacific Opera Project in Los Angeles, made a short trip to master barber Jorge Salgado's shop, just a tiara's toss across the road from the Granada, where the show opens on Friday, March 2, for two performances.
Salgado has been cutting lengthy locks since the age of 11 and his upscale State Street store, features irreplaceable antique barber chairs and even TV cowboy Gene Autry's personal leather chair with silver accents.
"Josh, with his new trim and neat beard, is now ready to face the audience for those standing ovations sure to follow each performance," predicts marketing director Marylove Thralls.
Hair-raising stuff.
Boots Made for Walkin'
There was a lot of sole searching going on when the Granada staged the Harvey Fierstein and Cyndi Lauper Tony Award musical Kinky Boots, based on the 2005 film starring Chiwetel Ejiofor as a drag queen who saves a failing shoe factory in Northampton, England.
Eight years later, Ejiofor was nominated for an Oscar in 12 Years a Slave, but Jos N. Banks in the Theater League production was well up to the principal role, playing it to the hilt, or should I say the thigh.
Scenic designer David Rockwell, who I used to know in New York when he did one of his first restaurant projects, Il Palazzo, for friends of mine, Bruce and Arnold Zimberg, well captured the drab interior of factory life, while music director Kevin Casey and his nine-piece band accompanied with energetic catchy numbers.
A great show.
Water World
Montecito's newest celebrity resident, Natalie Portman, has revealed she had a mistaken pregnant pause.
At the end of her pregnancy last year, the Oscar-winning actress thought her water had broken when she was expecting her second child, Amalia.
Harvard graduate Natalie says it happened when she was picking up her son, Aleph, from school as she called her husband, Benjamin Millepied, the doctor and midwife to go to hospital.
It was only later, she told TV talk-show host Jimmy Kimmel, that she realized it was actually a leaking water bottle from her son's backpack dripping on her.
From Page to Stage
The story of how the late Princess Diana leaked her tell-all tales for an explosive book on life inside the British Royal Family is being turned into a stage play.
The Diana Tapes tells how writer Andrew Morton received secret cassette tapes from Prince Charles's then-wife before publishing Diana: Her True Story in Her Own Words, a worldwide best seller in 1992.
Written by James Clements, who will play the part of the author, the production is set to debut in London this summer and will make its New York premiere in May.
Sightings: Oscar winner Jeff Bridges masticating at Opal…Oscar winner Michael Keaton at Ca'Dario…News-Press publishers Wendy McCaw and Arthur von Wiesenberger noshing at Trattoria Mollie
Pip! Pip!
You might also be interested in...