Mobile Music
Berlin-based organist Cameron Carpenter, who I first saw two years ago, was back in our Eden by the Beach for another UCSB Arts & Lectures Granada show.
The maverick showman, the first organist nominated for a Grammy Award for a solo album, continues to smash the stereotypes of organists, organ, and classical music as a global artist in high demand with his one-of-a-kind Marshall & Ogletree touring organ.
Assembly of the mighty instrument, assembled from six modular parts, and its myriad speakers takes fewer than three hours and travels in a single truck, with identical European and American sound systems – housed in Berlin and Needham, Massachusetts – make it internationally mobile.
Juilliard graduate Carpenter's dexterity with works by Bach, Schumann, and Bernstein, among others, and knowledge is truly extraordinary.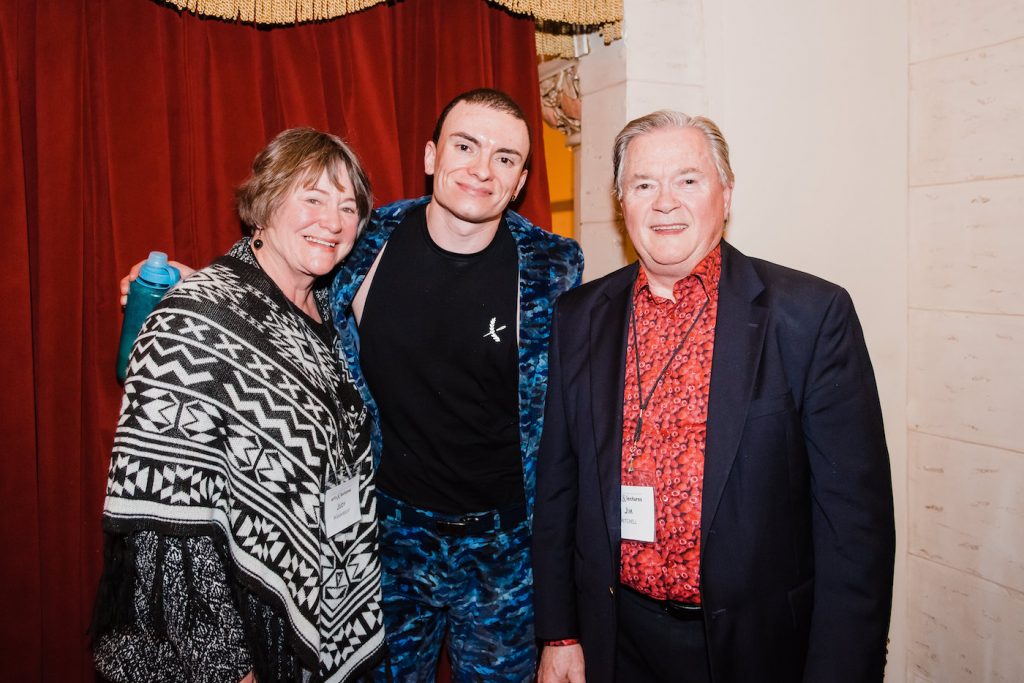 Score by Four
The Los Angeles-based Calidore String Quartet made a most impressive UCSB Arts & Lectures debut at the Music Academy of the West's Hahn Hall, playing works by Mendelssohn, Czech composer Leos Janacek, and Beethoven.
The Fab Four – violinists Jeffrey Myers and 2011 Music Academy fellow Ryan Meehan, violist Jeremy Berry, and cellist Estelle Choi – were well on par with similar quartets, such as the Juilliard and Takacs, and are now represented by the same stellar agency as the legendary cellist Yo -Yo Ma and two years ago won the $100,000 grand prize of the inaugural M-Prize International Chamber Music Competition, the world's largest award for chamber music.
Using an amalgamation of "California" and "dore" – French for golden – the ensemble's name is rightly bestowed.
They can't come back soon enough.
Musical Medley
Just 24 hours earlier, Hahn Hall was again musically gridlocked for a Council of Contributors recital soirée pour Camille with pianist Kevin Ahfat and cellist Juliette Herlin.
The entertaining concert, supported by John and Jill Bishop, featured works by Duparc, Debussy, Saint-Saëns, Poulenc, Hahn, and Faure.
You might also be interested in...