Festival of Hearts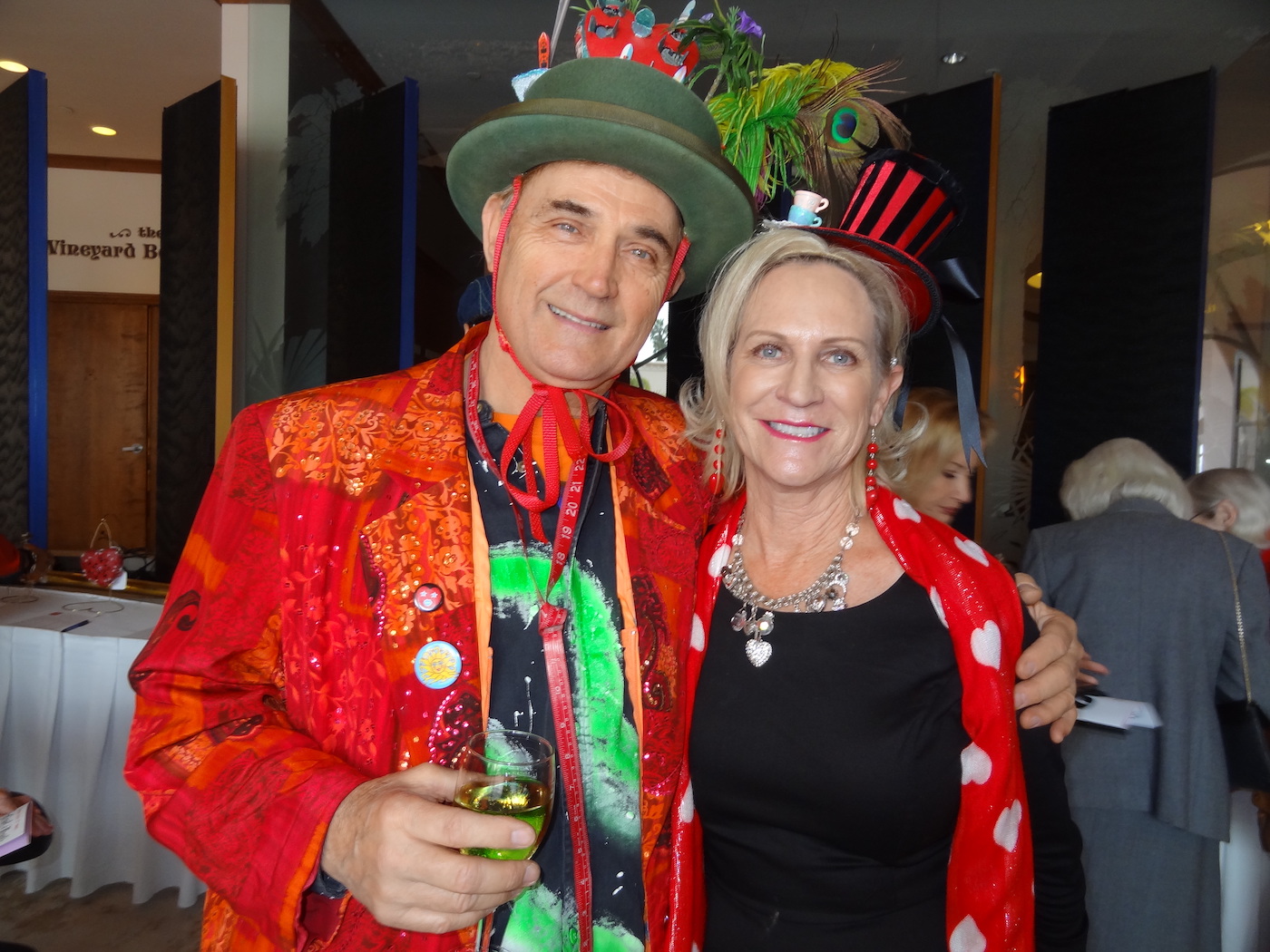 "The Queen of Hearts Tea Party" was the theme for Friendship Center's 19th annual Festival of Hearts at the Fess Parker. It was to benefit H.E.A.R.T (Help Elders At Risk Today), which allows Friendship Center's programs to remain available to all in need, regardless of income limitations. It's always a fun luncheon, and this year there were a couple of "Queens" and a few crazy "rabbits," to say nothing of all the funny hats the staff had brought for you to wear.
The Montecito Jazz Project kept the wine hour lively with their music while everyone mixed and mingled in "Alice's Wonderland." They also shopped for Heart-Art, hearts created by local artists and celebrities to make Valentine's Day shopping easy.
Board president Patricia Forgey and executive director (for more than 30 years) Heidi Holly welcomed the lively group. As Heidi said, "Thank you to all who volunteer their time to help with this annual event and our daily programs. We couldn't do it without you and we love you." All Saints By-the-Sea has housed Friendship Center since 1979.
Then auctioneer Gail Rappaport took over the podium and kept the audience laughing and bidding at the same time. There was a staycation at the Fess Parker, the favorite "Dump and Dine" where a MarBorg dumpster comes to your house for all your junk and then you go out to eat, another prize to Carmel at the Pine Inn, or you could have a six-hour wine tasting in a stretch Jeep Wrangler limo. In Alice's lingo, that would be "Drink me!"
Special thanks go to Sharon Morrow and her heart posse for their heart wrangling. They organized, photographed, and prepared all the artists' hearts for the event. A few of the heart artists were Sally Beckham, Judith Collier, James Dow, Rod Lathim, Ginny Spears, Holly Walters, and Lori Williams. Co-chairs were Karolyn Hanna and Pamela Vander Heide, who were responsible for the Alice in Wonderland shenanigans and decorations.
If you have an adult loved one who needs day care, call (805) 969-0859. There are two locations, one at 89 Eucalyptus Lane, Montecito, and another at 820 N. Fairview Avenue in Goleta. Friendship Center has innovative programs that value the dignity and worth of every person.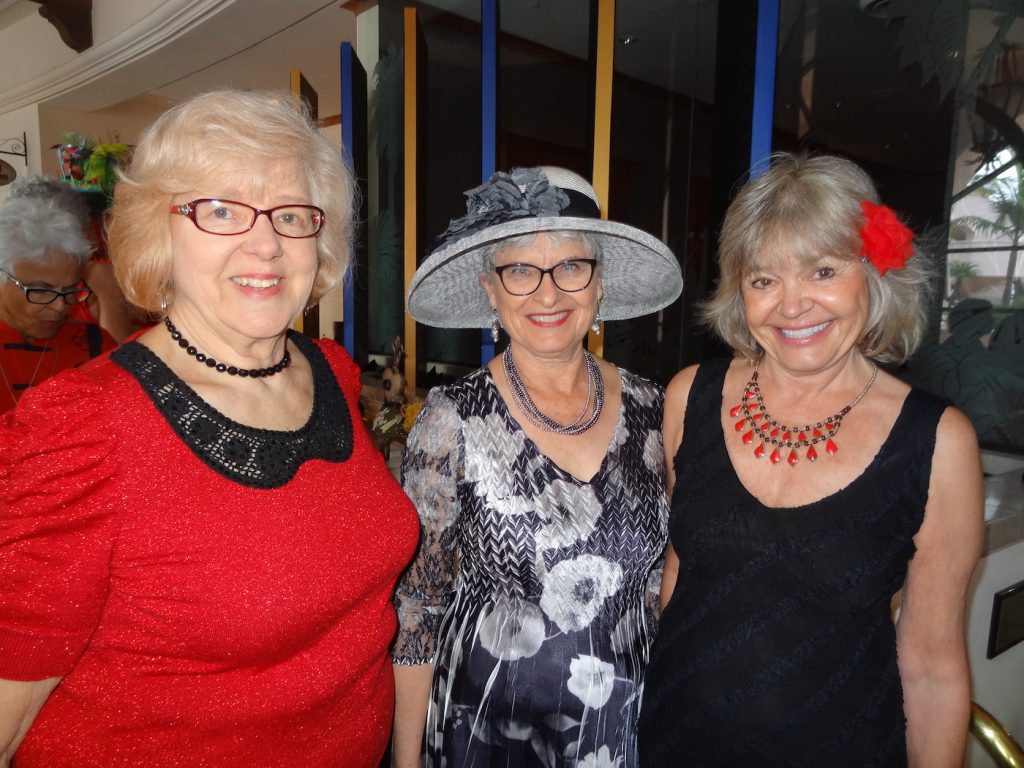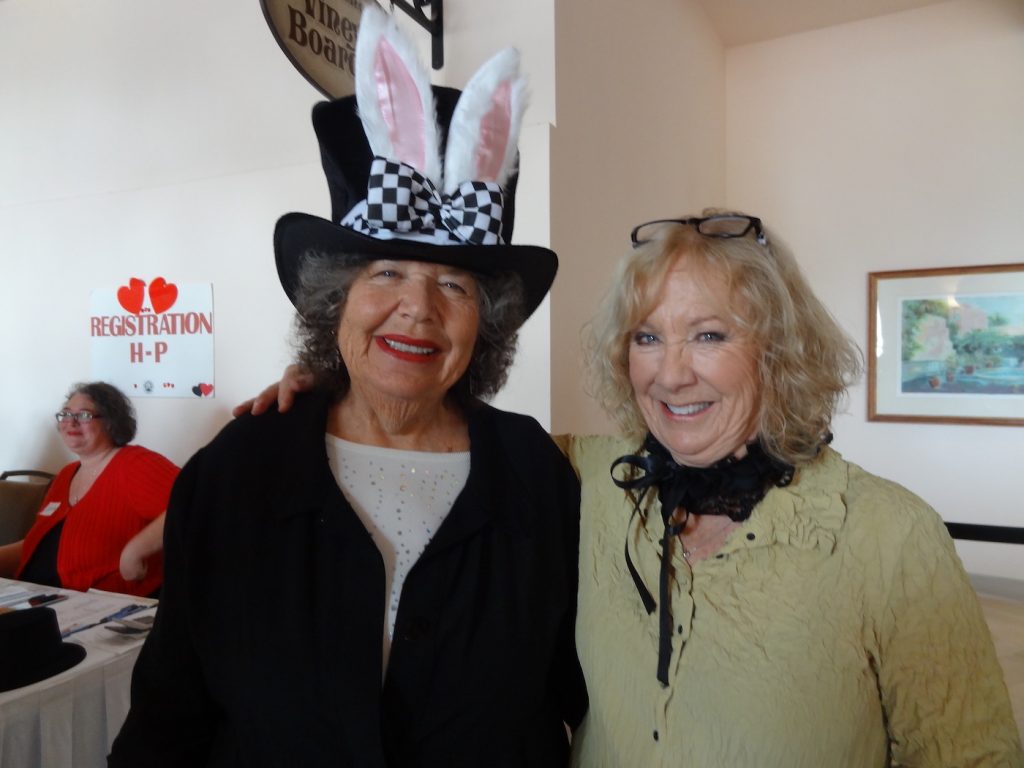 You might also be interested in...