The Liquor and Wine Grotto Eludes Disaster!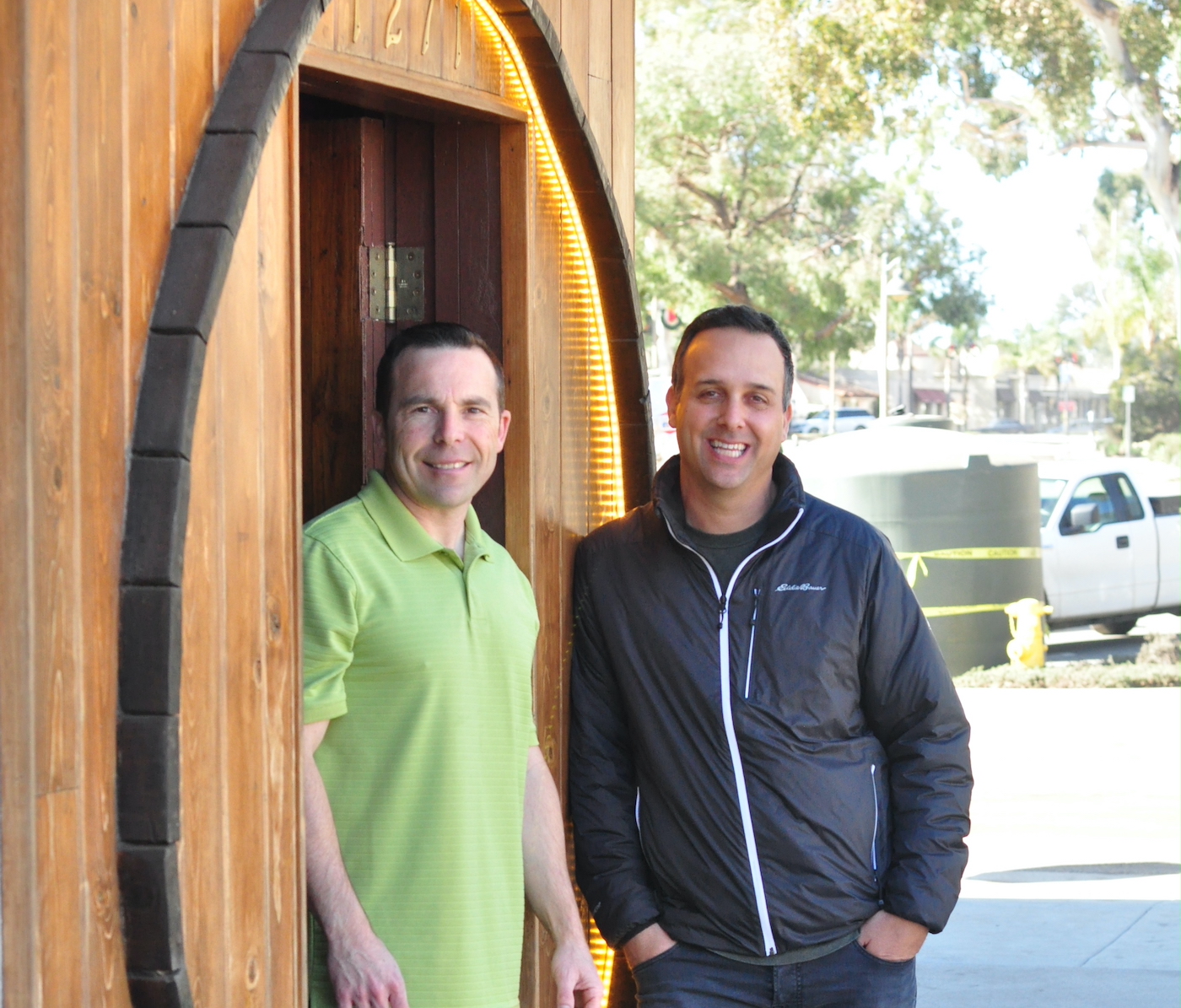 Since the Thomas Fire began December 4 of last year – then burned more than a quarter-million acres of Southern California, including southern segments of the Santa Barbara County shoreline and Montecito – the sound of cash registers and consumers plodding Coast Village Road had been (at one point at least around Christmas, and to be quite generous) sporadic. Then, of course, the raging river of mud that carried giant boulders and automobiles and sharp splintered debris down Olive Mill Road and through the small affluent village – at 3:30 am on January 9 – was a disaster that destroyed dozens of homes and structures, and took the lives of 20 members of the Montecito community.
Up until noon on January 23, these two catastrophes made the retail stores and chatter of people who frequent their favorite patios on Coast Village Road to drink their favorite lattes and the passing rhythmic steps on the long and pallid sidewalks, non-existent.
On the other hand, just 250 feet to the right of the Montecito Inn – or "the inn that Charlie (Chaplin) built" nearly 100 years ago – the longstanding Liquor and Wine Grotto stayed dry and tightly sealed behind their large wooden barrel on the southeast end of Coast Village Road. But, despite their business being spared by disaster number two (in just as many months), for the next two and half weeks the reticence of consumerism and retail on Coast Village Road would sadly continue – and the roars of giant trucks and bulldozers brought to swallow those chunks of earth that trundled down the mountain and ravaged all in their path were all that the remaining wildlife would hear.
"Nobody will forget this for years to come; the next six months are going to be a big struggle, we're very worried about the businesses who were already going under," says the Liquor and Wine Grotto's co-owner, Jason Herrick, who bought the cavern in 2009 during the recession with high school buddy Brian Brunello. When Jason was escorted to the cavern a few days after the incident, there was no mud and no water in their store, just 30 phone messages from dedicated customers – some who had called all the way from the East Coast, including New York, to make sure their two friends' safety and nearly half-a-century-year-old business were okay.
The Liquor and Wine Grotto originally opened in 1976, which included a deli and market attached to the cavern. Up until about a decade ago, the Grotto occupied the same corner as they do now. Only now, ever since the landlord sold that half of the business, they are without the deli and market and are one business from the corner. Still, after one enters the giant wooden barrel that is used as the properly sealed front door—which is just to the right of the rectangular front window with the classic neon sign that states "Open"—the Ports and Sauternes, and a selection of what might be considered uncommon and vintage dessert wines on the left-hand side, remain safe and sound. There's also their Melville Pinot that sits in the front and middle row, back in what Brian calls their "Tuesday night wine wall," which are good bottles of inexpensive wine or "something to grab but still has some value."
Just opposite of the freezers filled with a hundred or more chilled chardonnays, champagnes, and other variegated wine and spirits from California, France, and Italy, is a wall that is stocked from ceiling to floor with tequila and bourbon; this includes two Japanese brand Whiskeys called Hibiki, and Yamazaki, two liquors you won't find in your average Vons or everyday grocery store.
Finally, all the way in the back of the three-room store is their First Growth Bordeaux's, and Hundred Acre brand Cabernet, which Jason says are "very allocated" and some of their wines that are rare and difficult to find.
Brian and Jason are lifetime Santa Barbarans, and both attended local high schools: Brian went to Bishop and Jason to San Marcos. After graduating, Brian studied business at Cal Poly and later became a certified sommelier. He learned about wine from his dad – who was a lifetime Santa Barbaran and winemaker – and says that many of the winemakers today learned the trade from Brian's father, who has since passed away.
Jason went to Santa Barbara City College and worked for Bob Talevi at Talevi Wine and Spirits for 20 years. He learned nearly everything he knows about the wine and spirits trade: buying, selling, shipping, brands, books, stocking shelves, et cetera. Jason spends at least two hours a day doing the books and paying the bills and does "90 percent of the bookwork" for the co-owned business. When it comes to hours worked at the store, Jason and Brian split the hours seven days a week instead of hiring extra employees and remain flexible with each other's schedules.
Ultimately, for more than two weeks all of the businesses on Coast Village Road had temporarily shut down, and places such as the Montecito Inn had been, according to TV reports, "transformed." But the two friends and co-owners say, "Montecito is a tight-knit community, so there will be tons and tons of support."
The Liquor and Wine Grotto will now be open seven days a week. Monday through Friday, 10 am to 6 pm, and Sundays 11 am to 5 pm. The address is 1271 Coast Village Road, across the street from Los Arroyos and to the right of Lucky's Steakhouse.
You might also be interested in...