Cabana Home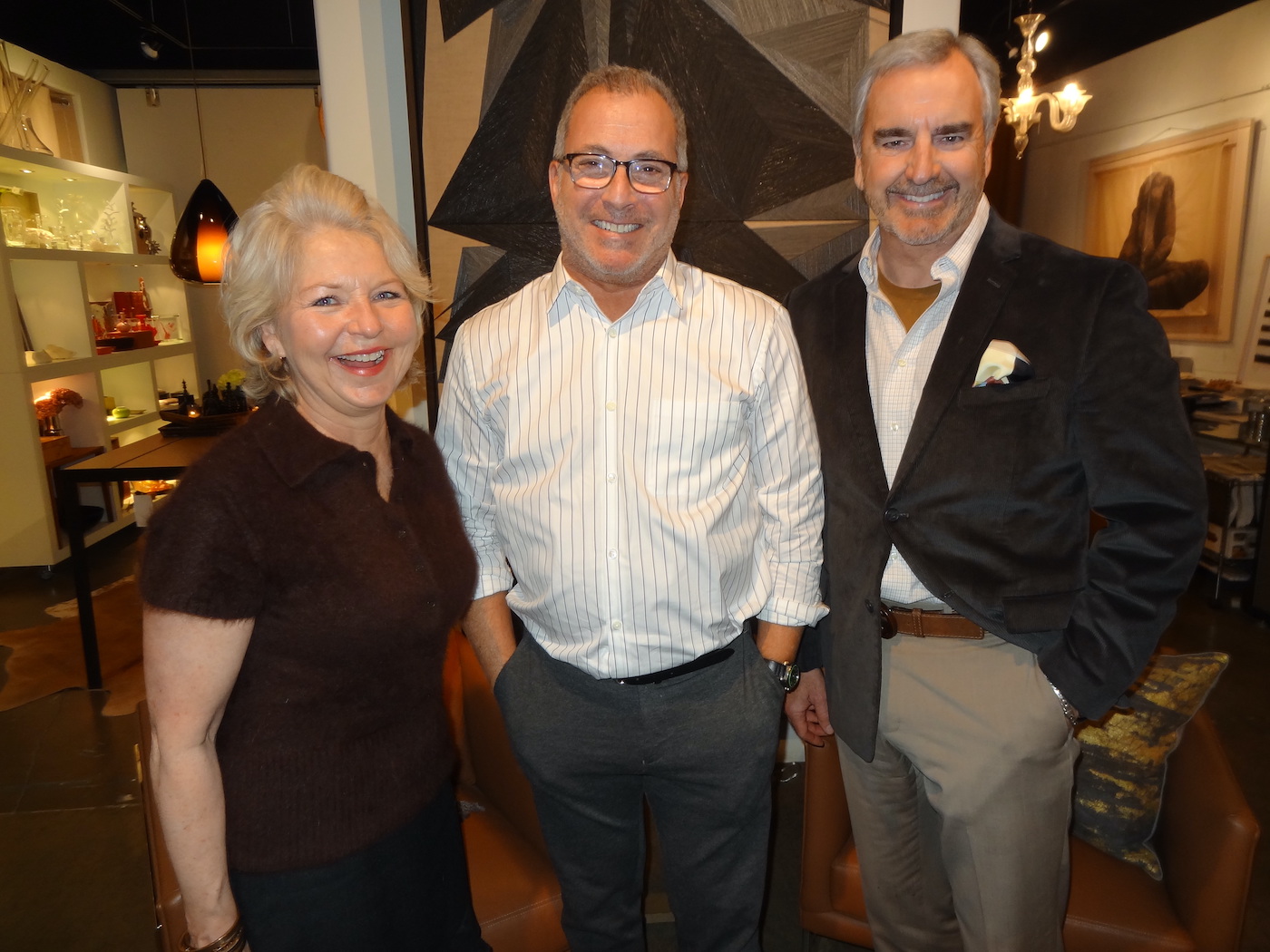 Besides being able to furnish your digs at Cabana Home, you can find interesting art for the walls. Caroline and Steve Thompson, who own the business, continually hold openings for various artists from up and down the coast. The latest wine reception was for Robert Stone, who was raised in Santa Barbara and is now from San Francisco, though his parents. Louise and Ray Stone, still live here. According to Robert's mom, "He has been doing art since he was two years old."
These are Robert's words regarding his fine art: "Inspired by environments observed in architecture and nature, I distill my perceptions into exquisite arrangements in shades of black or while. The paintings are predominately large, so that the compositions draw the art and viewer into the form and its spatial experience. Envisioning a virtual three-dimensional sculpture that I interpret through two-dimensional geometric planes, I try to find an evoke visceral and emotional reactions to pure forms."
Robert told me, "Usually, men are drawn to the black ones and women to the white and beige tones." However, Don and I both liked the light colors. These "canvases" are painted onto linen, which gives a unique texture of their own.
Robert went to the San Francisco Art Institute and received a BFA from the Art Center College of Design in Pasadena. He has had solo and group exhibitions in San Francisco and New York and is in the San Francisco Museum of Modern Art.
A surprise guest artist was George Grady and wife Olivia with his lenticular art, which he explained to all of us.
Some of the artsy folks enjoying wine and canapés were Lorie Porter, Julie Joyce from Santa Barbara Museum of Art (SBMA), Charlie Wylie curator of photography at SBMA, local artist Mary Heebner, Joan and Steve Tapper, and hair stylist Olivier Houssais.
You can find Cabana Home at 111 Santa Barbara Street in the Funk Zone.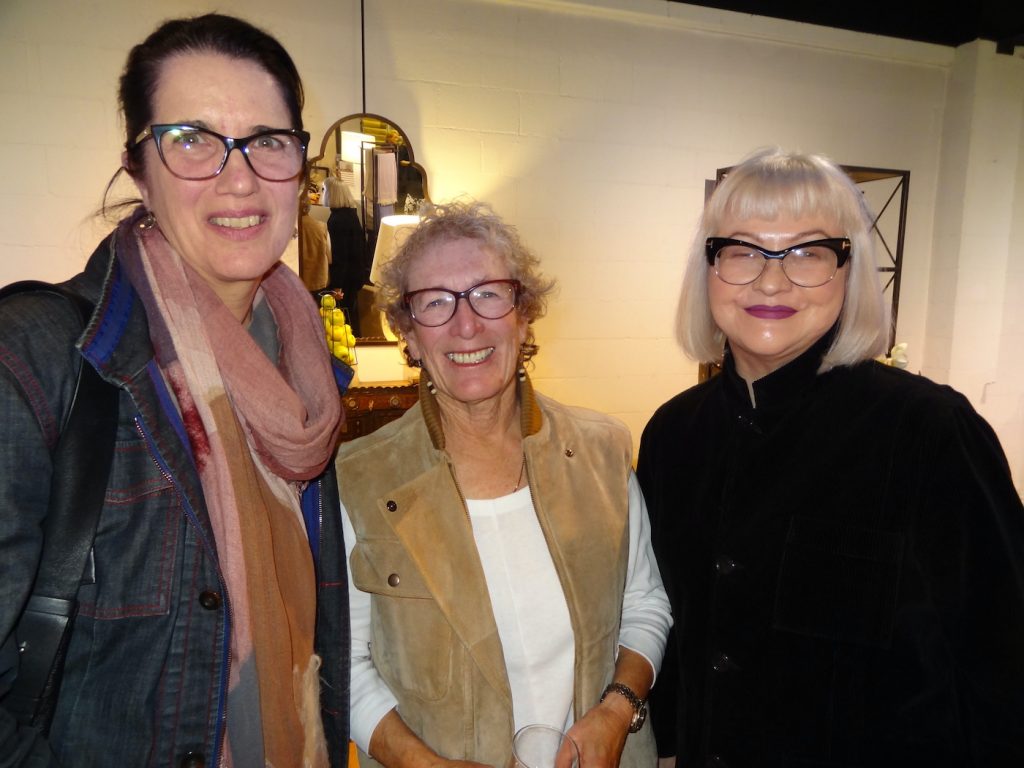 You might also be interested in...