Mara Abboud Show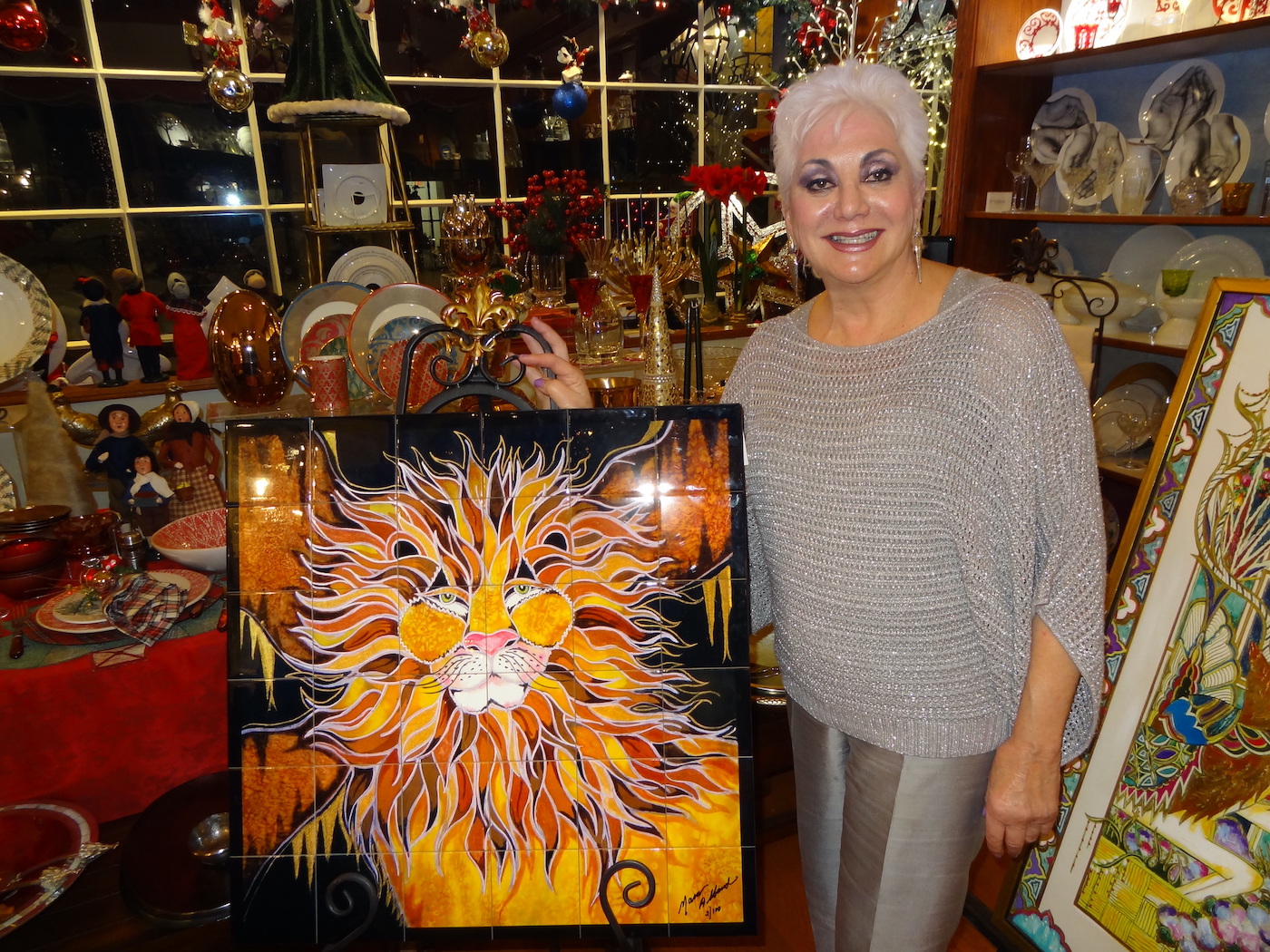 Coast2 Coast Collection in La Arcada Courtyard and its owner, Holly Murphy, invited the public to an artist's reception of Mara Abboud's paintings and tile works. Twenty percent of all sales benefited the Santa Barbara Museum of Art Women's board. The board president Fran Morrow told me, "We use our funds to help the museum buy works of art for its permanent collection."
As Holly said, "Mara's painting style is uniquely her own, interweaving a palette of spectacular colors with the fantasy designs, achieving a jewel-like tapestry effect on her canvases reminiscent of tiles and stained glass."
I've known Mara for 30 years, and it always amazed me how "in the genes" art is. Her brother is Joseph Abboud, who has designed men's clothing for many years. Her cousin is the poet Kahlil Gibran, who wrote The Prophet. Mara's art can be found throughout the United States and Europe. She has been exhibited in 25 one-woman shows and appeared in 26 publications, including Architectural Digest, The Los Angeles Times, and The Boston Globe.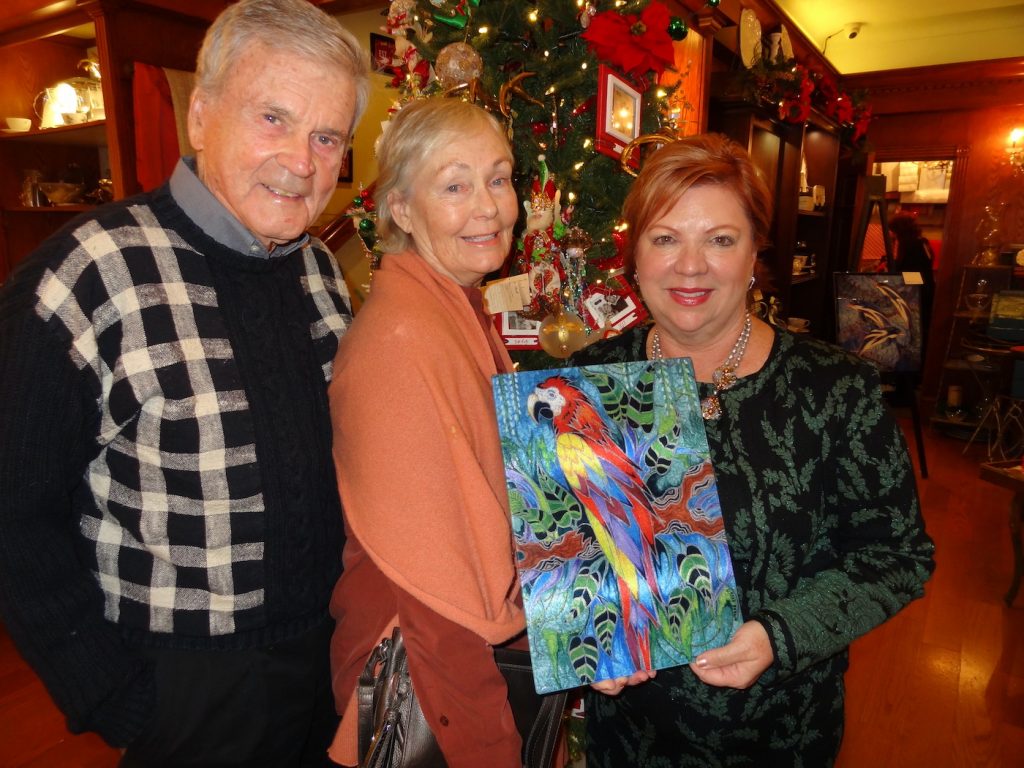 Some of her local commissions are the 2014 Granada Theatre 90th anniversary celebration poster, five paintings for Cottage Hospital, 1998 International Artist of the Year, the Natural History Museum, and many more. One of her latest, a tile work of sunflowers, is in the Montecito upper village on a wall behind the pharmacy and near the new shops.
Next time you're in La Arcada Courtyard, stop in Coast 2 Coast Collection. It is a treasure trove of goodies that you need or want. Eye candy everywhere!
You might also be interested in...