Christmas in January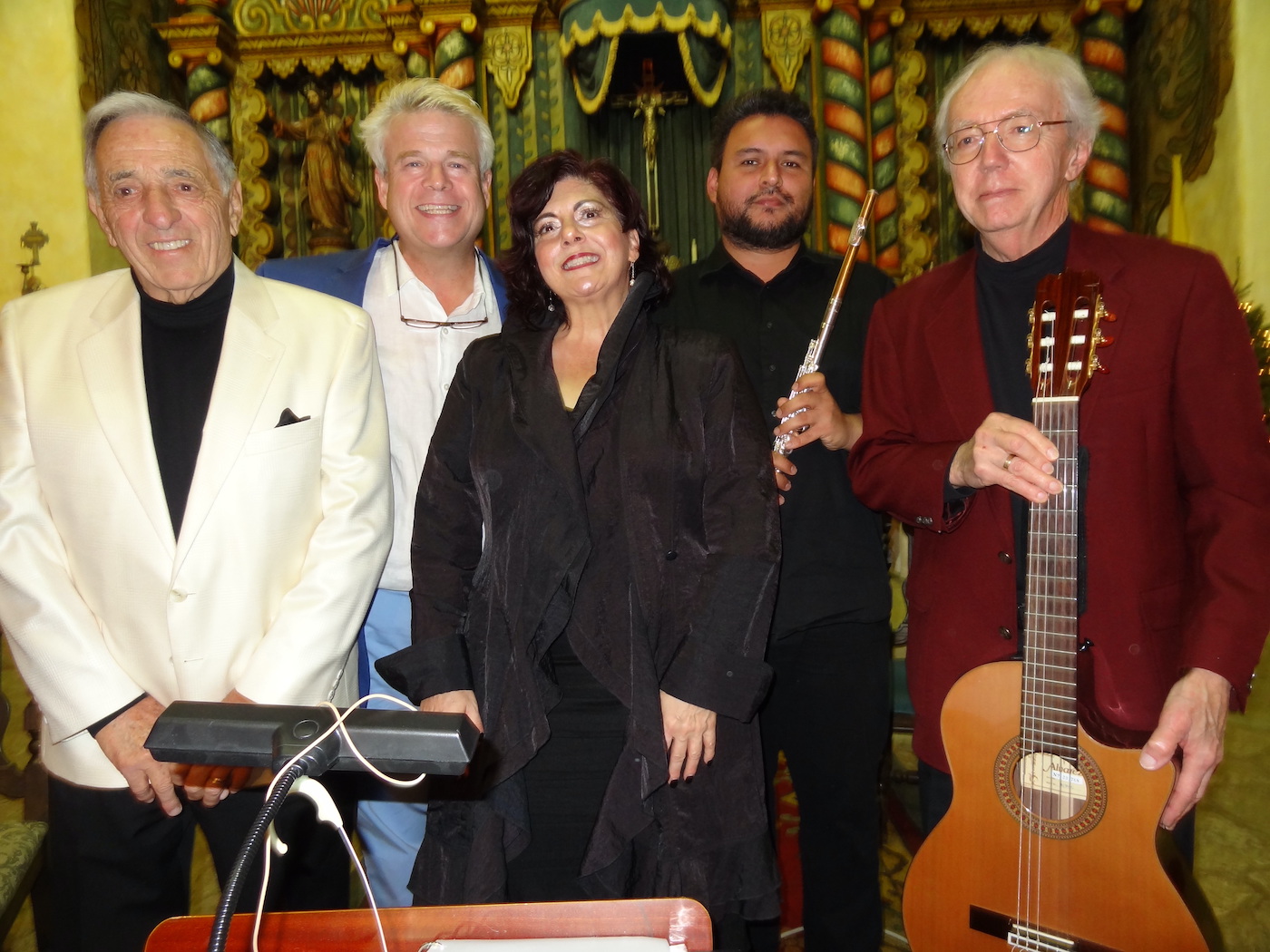 Remember December? Or better not. Our Lady of Mount Carmel Catholic Church (OLMC) had scheduled a Christmas concert for December but had to cancel it because of the Thomas Fire. So, there was Christmas in January. The church and concert were free and open to the public.
The poinsettias still filled the altar area, and the crèche was there as well. A most unusual one. It is topped with a beautiful white Indian headdress. When I asked the reverend Lawrence Seyer and the reverend O'Mahony why, they explained, "Because our church is built in a Pueblo Indian style; they acknowledge Christ as the Chief of All Nations." A unique slant to be sure. Also, there are no three wise men or three kings in the scene, and no one seemed to no why. It's been that way for many years.
The church filled to hear guest soloist Carol Ann Manzi, soprano, accompanied by classical guitarist Thomas Heck, and on flute Ritchie Gonzales. Carol Ann has performed extensively in the United States and Europe. Her master's in vocal performance came from the prestigious Yale School of Music. She will return to Italy this summer as a voice teacher at the Musical Academy International in Trentino. She recently led 15 of her voice pupils on a tour of Austria and the Czech Republic.
Thomas graduated in a doctoral program in musicology from Yale in 1970. His career was always music. He is now retired in Santa Barbara and plays for fun. He also founded the Guitar Foundation of America in 1973 – still flourishing today. Ritchie loves for every student of his to develop a lifelong love of playing the flute and to gain the skills needed to become independent musicians, no matter what their career path. The program included many favorites such as "Mary, Did You Know?", "I Wonder as I Wander", and "Somewhere" from West Side Story.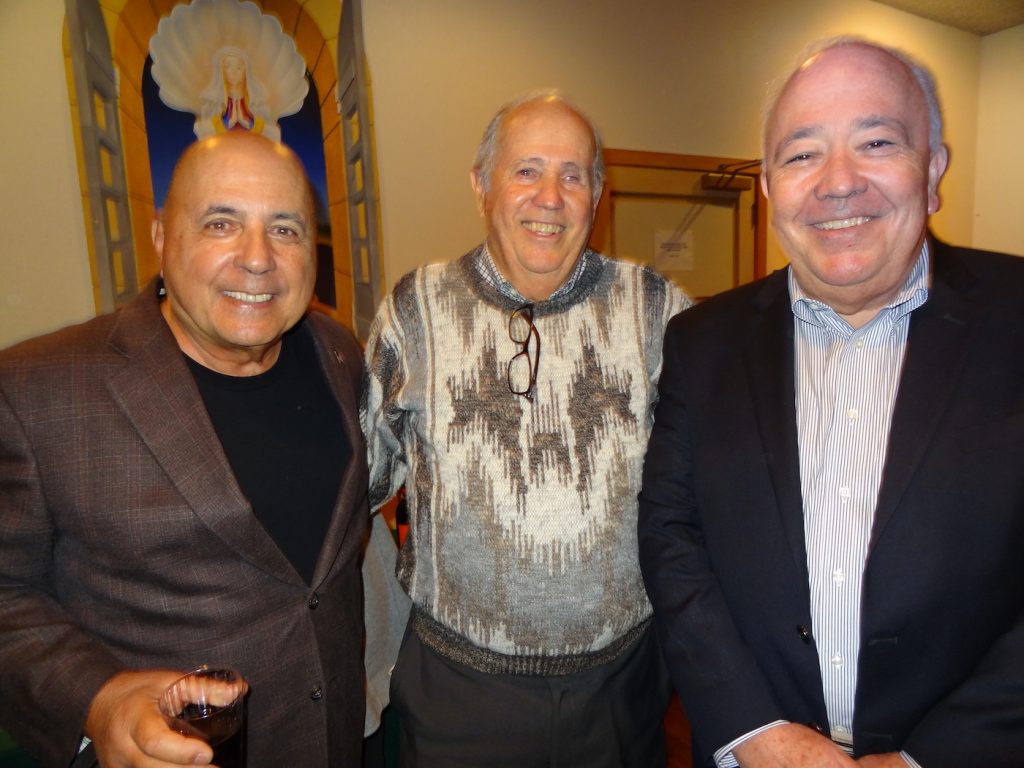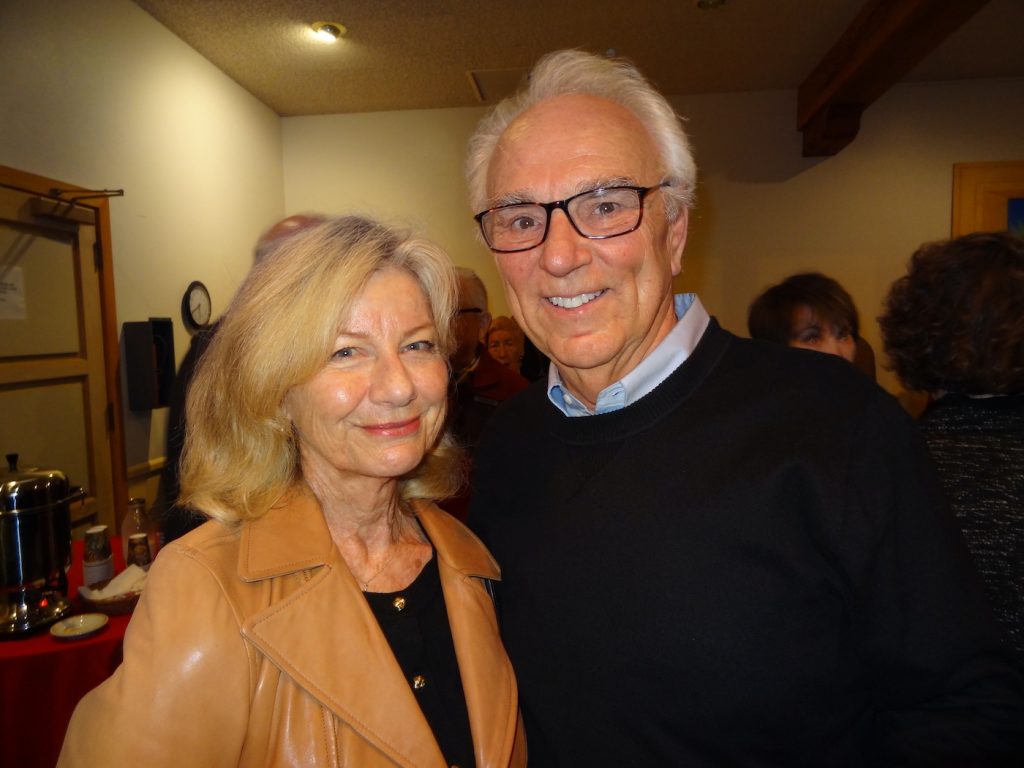 The concert ended with audience participation singing old-fashioned Christmas carols led by church choirmaster Gary Smith. He joked, "One never hears about a Catholic choir, only the Morman choir, but now I know you can sing." Well, maybe not so good, but with much gusto.
After, we followed luminaries to the Parish Hall for a wine reception with plenty of sandwiches to eat. Frank Umanzio and Eustacchio Guadagnini, who are members of the Parish Council, organized this event. Mark Lorge is president. Some of the sponsors were Jean Umanzio and Merle Guadagnini, David and Louise Borgatello, Patrick and Shirley Carroll, Mike and Angie Ferraro, Tom and Janet Rizk at Coastal Copy, Chris Toomey, Peter and Tina DaRos, and the OLMC Parish Council.
You might also be interested in...