CAW Celebration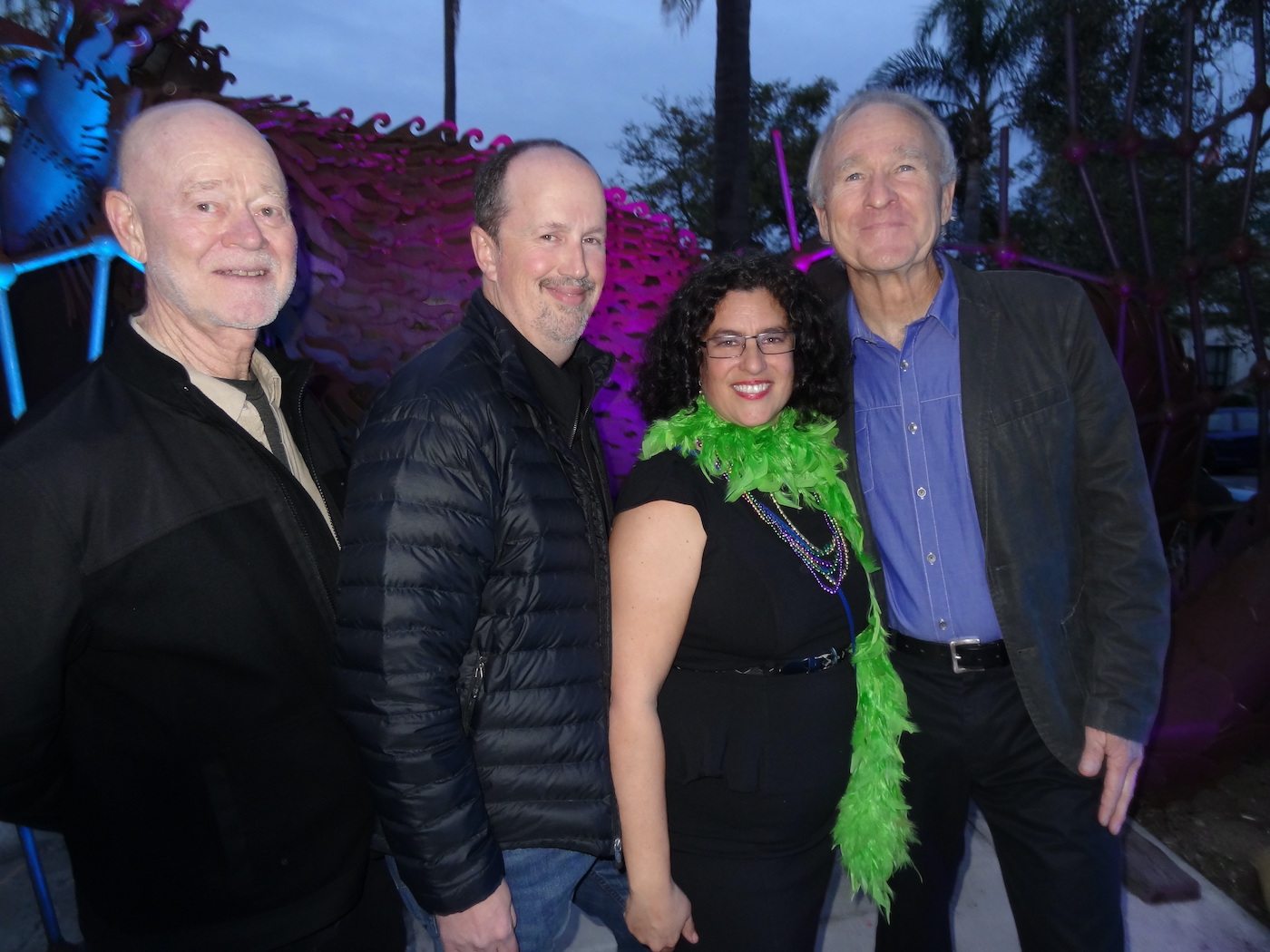 It was time to celebrate mayor Helene Schneider's 14 years of public service (eight years as mayor) and hundreds showed up at the Community Arts Workshop (CAW) on Garden Street to do so. Besides celebrating at the carnival-themed part, they honored the first responders who bravely battled the Thomas Fire, and funds were also raised to complete the Summer Solstice Gate at CAW.
CAW is the result of a 30-year dream to have a year-round workspace where artists can come together to be inspired. Artist David Shelton's fanciful Winter Solstice Gate was installed in 2016. The next funds will complete the Summer Solstice Gate on Ortega Street. The Summer Solstice folks will be able to use the facility for a permanent home, and the rest will be there for artists at an affordable place to create, teach, rehearse, perform, exhibit, and inspire.
The corner was rockin' when I arrived, thanks to Jeff Theimer of the famed New Noise Music Festival who coordinated the live entertainment. The lineup was The Brian Titus Trio, The Paradise Kings, and the Public Works Band. Silver sponsors were the Hutton Parker Foundation, Nancy O'Reilly, Laura and Larry Ragan, Santa Barbara Firefighters Association, Santa Barbara Foundation, Santa Barbara Police Officers Association, Wayne and Sheryl Siemens, and Union Bank.
I always enjoy listening to Helene speak. She seemed to say just the right thing, not too long or too short. I remember one night we ended up at a party and I needed a ride home. And so the mayor gave me one. Thanks, Helene. We'll be looking for your next foray into politics.
CAW's outreach efforts are funded in part by the Organizational Development Grant Program, using funds provided by the City of Santa Barbara in partnership with the Santa Barbara County Arts Commission. Inquiries go to Casey Caldwell, (805) 679-1268 or hello@sbcaw.org.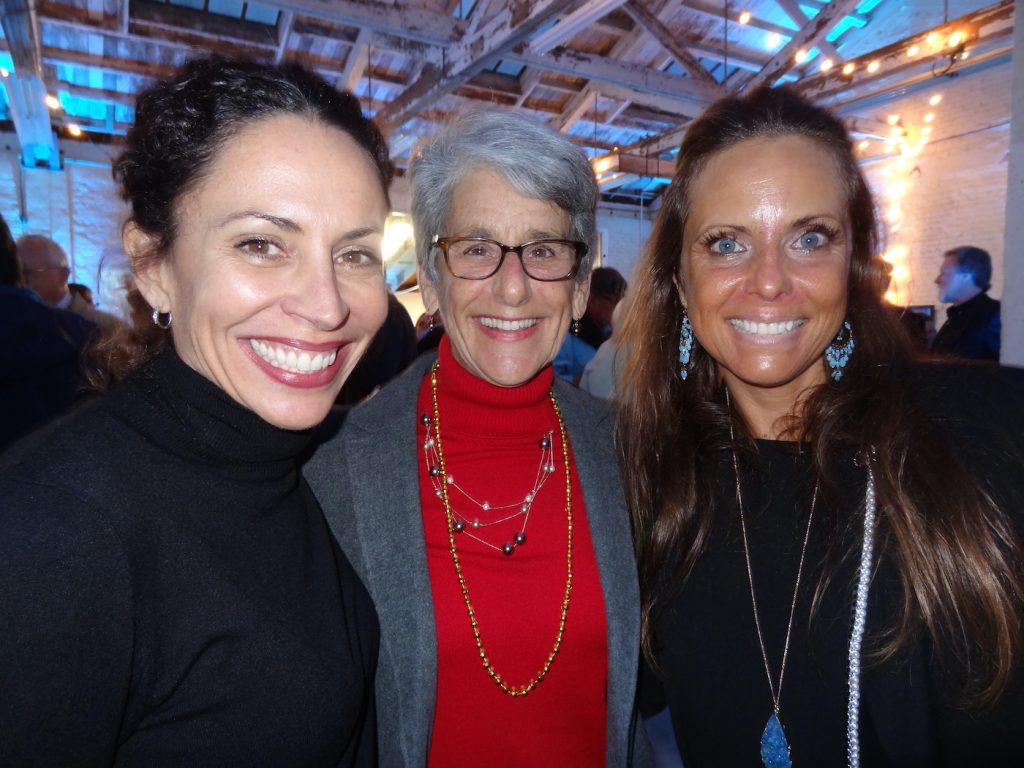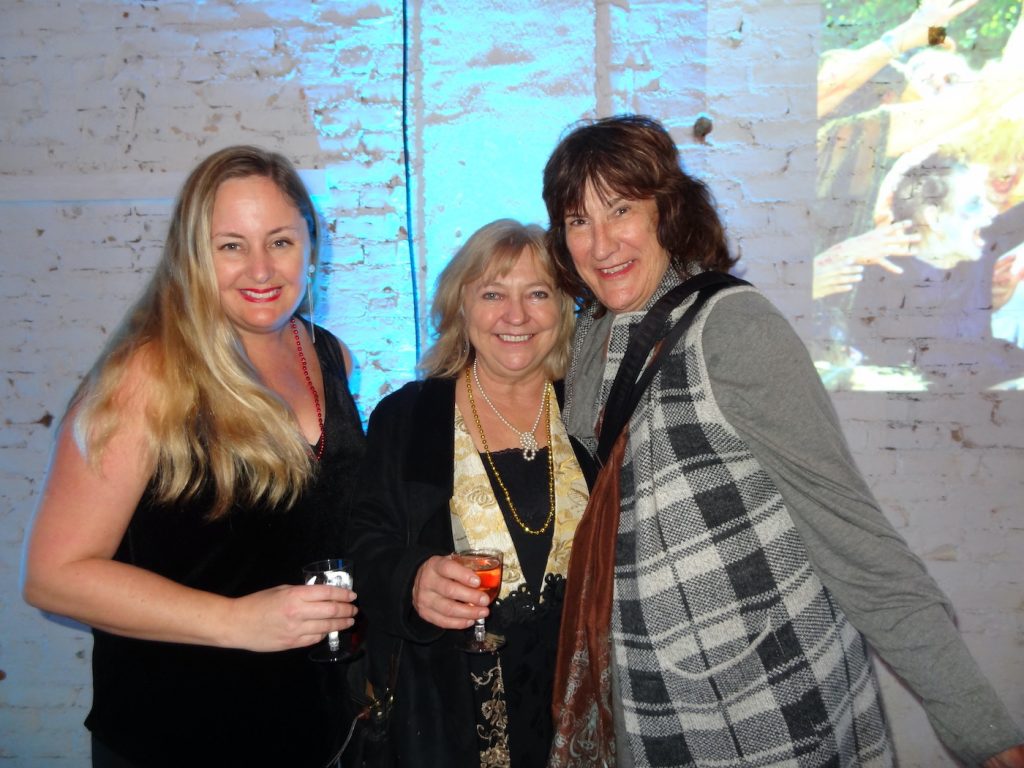 You might also be interested in...