School Updates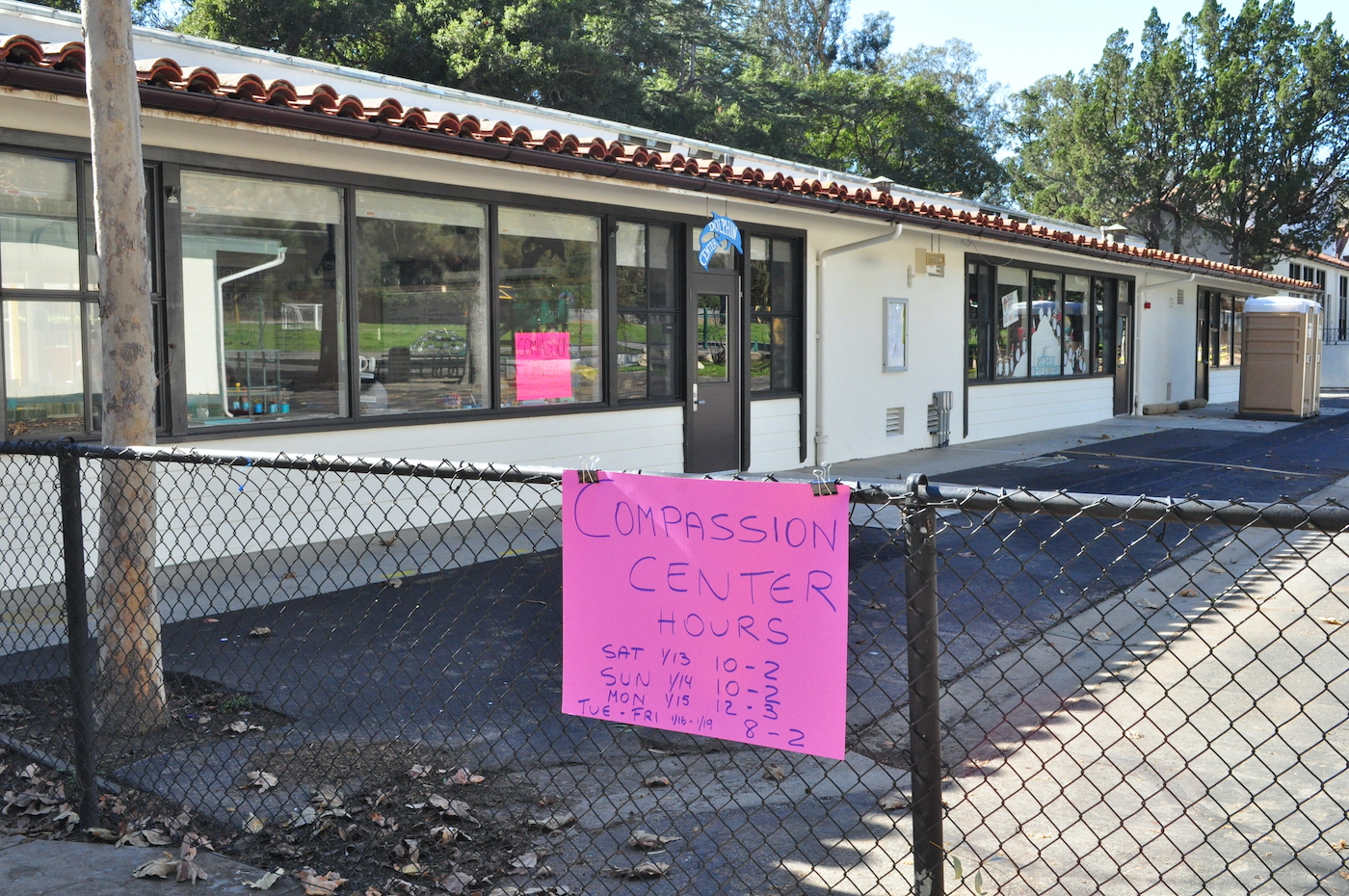 Several Montecito schools – Montecito Union, Cold Spring, Crane, Our Lady of Mount Carmel, Laguna Blanca, All Saints-by-the-Sea – have resumed classes at various locations. "Getting the students back in school and on a regular schedule is a top priority, and MUS administration and staff have been working around the clock to bring this about," said MUS board president Gwyn Lurie earlier this week.
Cold Spring School superintendent/principal Dr. Amy Alzina shared similar sentiments in her ongoing communication to parents; Cold Spring School was back in session on Tuesday of this week, as a majority of the school's children do not live in the mandatory evacuation zone. The school was not physically damaged in the mudslide, but two of its students, kindergartener Peerawat "Pasta" Sutthithepa and sixth-grader Sawyer Corey were killed during the catastrophic event. Grief counselors were on hand at a temporary Compassion Center on campus last week while the school remained closed for classes; a psychologist has also been brought in to help both students and parents cope with the tragic mudslides. "Together we will continue to heal and rebuild," Dr. Alzina said.
Dr. Alzina and Montecito Union School superintendent Anthony Ranii are credited with bringing greater awareness and concern to the impending storm, when both decided to close their respective campuses the Monday before the storm hit on Tuesday morning. "Last Sunday when the new mandatory and voluntary evacuation orders were released, MUS was on the voluntary list. When we looked at the rain prediction, it did not look like the inches of rain would be substantial until later that day," said Lurie. "But the order said, 'If you are in the voluntary area, be prepared to leave immediately.' Mr. Ranii made the decision to close the school because, with more than 400 kids, we wouldn't have been able to leave immediately. Because of his thoughtful leadership, we believe more families took seriously the warning to leave, or at least were prepared to do so," Lurie said. Ranii has confirmed that all of Montecito Union's students, parents, and staff members were safe and accounted for following last week's mudslides, and the campus sustained minimal damage to some exterior landscaping.
Montecito Union held multiple gatherings last week at various locations in Santa Barbara, and earlier this week held special classes at MOXI and the Santa Barbara Zoo. As of Thursday, January 18, the MUS campus will be temporarily relocated to the Santa Barbara City College campus. Dr. Anthony Beebe, superintendent/president of Santa Barbara City College (SBCC), has announced to his faculty and staff that they will host Montecito Union School (MUS). Dozens of community members made this possible, including Luz Reyes and Susan Epstein of the Goleta School Board, who helped coordinate the temporary relocation. "The SBCC team has been incredibly generous, and we have been given the exclusive use of some classrooms and other learning spaces," Lurie reported. "We are also working with local school districts, libraries, and other organizations on furniture, various necessary school materials, and other equipment. At the same time, teachers have been planning curriculum for the new set-up." Both schools have been working together on logistics, safety, instructional space, traffic, parking, and a host of other issues. "We will be providing separate bathroom facilities for our students and will ensure that all MUS students, regardless of grade level, will be accompanied on campus by an MUS staff member at all times," Lurie said.
With 415 students, MUS teachers began reaching out to every MUS family to determine that everyone was safe and accounted for the day after the storm. Teachers Kim Berman and Jennifer Wilson organized clothing and other essentials for families affected by the disaster, and others organized activities for kids in order to connect with their students and free up time for the parents to deal with some of the other important issues. These activities took place across Santa Barbara at parks, movie theaters, and pizza parlors.
"We have a long road in front of us. We have lost friends. We have lost homes. But we have not lost hope, nor our love and devotion to Montecito. We will continue to be there for our fellow community members as we begin the process of rebuilding and healing and establishing new emergency protocols so that we can look forward to a bright future," Lurie said.
The Crane campus also sustained no damage during the flood, despite nearby damage along San Leandro Lane. All of the new drainage that was installed with the new Oak Tree Quad facility that opened last year held up, and headmaster Joel Weiss, who lives on the campus with his family, were safe. "Many of our neighbors were less fortunate and Crane opened classrooms for a few who did not have the opportunity to get out or could get to campus where they had a safe, dry, warm place with electricity, gas, and water," said Crane director of development Debbie Williams. Weiss provided blankets, water, and food, until residents could be safely evacuated. The campus is currently being used as a staging area for first responders, who are using the classrooms to sleep. "Many of our families lost homes either completely or had major issues with mud, but all were accounted for and are evacuated and safe," Williams said.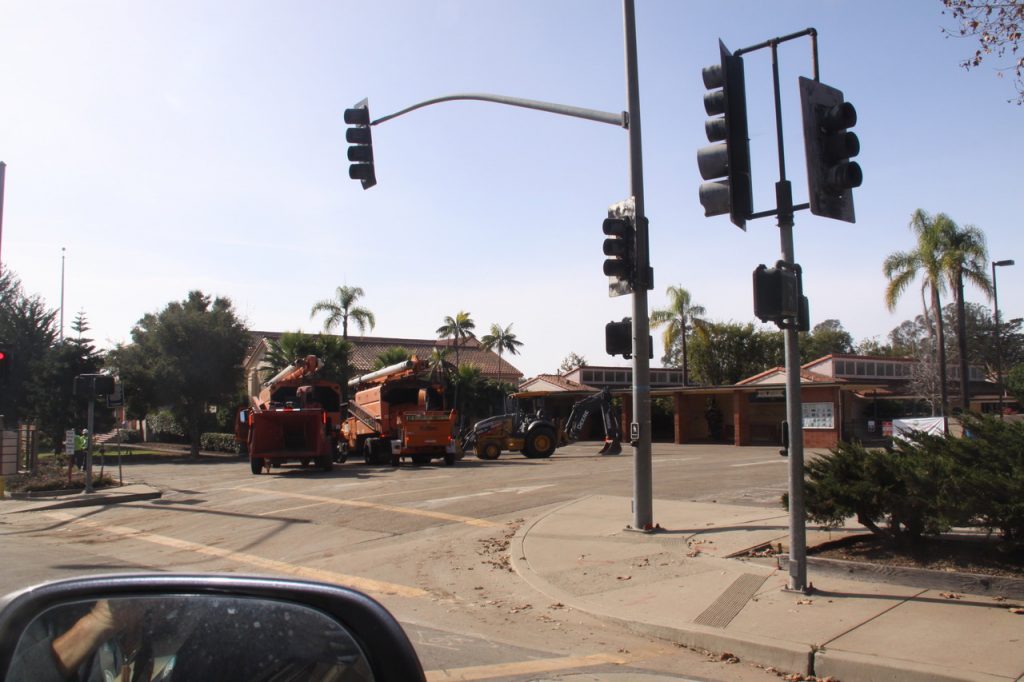 Crane students spent last week and the beginning of this week meeting up with one another in various locations in Santa Barbara, Carpinteria, and Ventura. Beginning Thursday, January 18, the school will reopen at several satellite locations including Congregation B'nai B'rith, Santa Barbara Museum of Art's McCormick House, and at the former Kaplan Learning Center on Cota Street.
Laguna Blanca's Lower School has been indefinitely displaced from its Montecito campus on San Ysidro Road, though the campus did not sustain any major damage. The students are temporarily occupying space at the school's Hope Ranch campus, until Girls Inc. of Greater Santa Barbara will welcome the school to its campus on Hollister Avenue later this month. The facility provides ample bright, open space to accommodate all of Laguna's youngest learners. It features a classroom space for each grade level in EK through four, as well as a full auditorium with stage, a full-sized gymnasium, commercial kitchen, ballet studio, art studio, science lab, computer lab, library, and generous outdoor play space. Even the beloved Lower School chickens will take up residence at the Girls Inc. Goleta Valley facility.
"We are incredibly grateful for the graciousness of Girls Inc. and their willingness to accommodate our students and faculty during this unfortunate displacement," says Laguna Blanca head of school Rob Hereford. Since the Girls Inc. facility is used primarily in the afternoons for after-school programs, it is open and available for Laguna's use during the school day.
Laguna is working around the clock to prepare the space at Girls Inc. for Laguna's students – many of whom are evacuees. "Our goal is to continue to provide a comprehensive, well-rounded education in a comfortable, age-appropriate setting," says Laguna's head of Lower School Andy Surber. "Right now, returning to the routine of school and learning with friends and teachers is important for our student community."
All Saints-by-the-Sea students are meeting temporarily at a play center in La Cumbre Plaza, and Our Lady Mount Carmel students are attending classes at Notre Dame.
You might also be interested in...