Empty Saddles in 2017
Starting out the New Year, I always make it a tradition to recall a few special people who passed away in the last. So, here are those who died in 2017 that I especially want to remember. This is a highly personal and random list, as it is every year. Usually I include those who share my connection, no matter how tenuous, to horses, trails, and the outdoors, or the Western way of life in general.
Glen Campbell (1936-2017)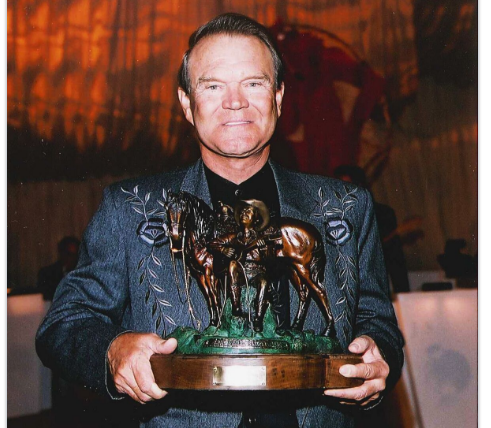 Although he was known at the pinnacle of his singing career as the "Rhinestone Cowboy," Glen Campbell started out life as an exceedingly poor Southern boy. The 12th child in his Arkansas family, Glen's prodigious talent was evident at an early age. His sharecropper father scraped together $5 to buy Glen's first guitar when he was 4 years old. It was the start of a tremendous entertainment career that spanned music, film, and television. Remember the song "Wichita Lineman"?
Campbell's primary success was as a musician. He sold more than 50 million copies of the 70 albums he released, with 80 songs reaching the charts. "Gentle on My Mind" is still one of my favorites. A recipient of ten Grammy Awards, Campbell also received nearly as many other awards from various music associations. He was inducted into both the Country Music Hall of Fame and the Musician's Hall of Fame.
Campbell's biggest film role was as the Texas Ranger named La Boeuf in the original 1969 film True Grit, starring John Wayne. For that movie, Campbell sang the Academy Award-nominated theme song "Someday, Little Girl" composed by Elmer Bernstein (1922-2004), who made his home in Santa Barbara for many years.
Sadly, Campbell died after a public battle with Alzheimer's, which was documented in the film Glen Campbell: I'll Be Me. It generated Campbell's last Grammy for the song "I'm Not Gonna Miss You", the title tragically referring to the fact that he had already lost his memory long before his death at age 81.
Sam Hamill (1942 or 1943-2017)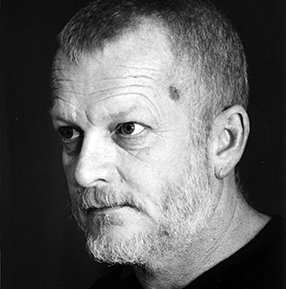 Although his life got off to a rough start, Sam Hamill ended up being one of the most influential figures of the American poetry scene in the latter quarter of the 20th century. His actual parentage and year of birth are unknown, and he was adopted at the age of 3 into a Utah farming family. Hamill was abused as a child, causing him to run away in his early teens. Life on the streets led to heroin use and numerous stints in jail for petty crimes, but thankfully he managed to turn his life around.
Hamill once characterized his early life in an interview by saying, "I'd been through being orphaned, adopted, being a battered child, being turned on to reading since age four, growing up on a horse in Mormon, Utah, a street junkie in San Francisco in the late '50s who'd been 'saved' by City Lights Bookstore and Kenneth Rexroth."
In his mid-20s, Hamill entered college and received a $500 award for editing the best college literary magazine in the country while he attended UCSB. He co-founded Copper Canyon Press with the prize money and a couple of partners. His career was spent as a poet, editor, publisher, teacher, essayist, and translator of Chinese and Japanese classic and modern poets. Hamill's translation of the following verse by Edo-period Japanese poet Basho (1644-1694) is one of my favorites:
The moon and sun are travelers through eternity.
Even the years wander on. Whether drifting through life on a boat or climbing toward old age leading a horse, each day is a journey, and the journey itself is home.
Preston Bixby Hotchkis (1929-2017)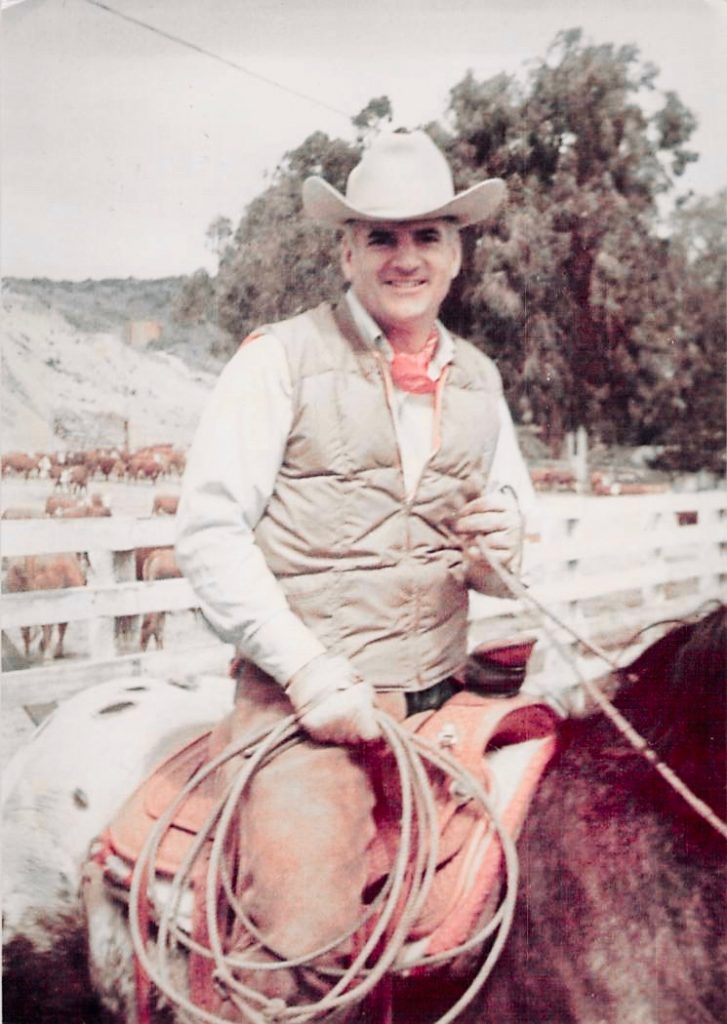 Descendent of one of Southern California's most distinguished families, Pres Hotchkis was born in Los Angeles to Preston and Katharine (Bixby) Hotchkis. As a boy, "Pres" traveled by train to New Hampshire where he was educated at Phillips Exeter Academy, graduating in 1947. Returning to the West Coast, Pres received his Bachelor of Science degree from the University of California, Berkeley in 1951. After serving as an officer in the Strategic Air Command in several states and England, Pres returned to Berkeley to obtain his law degree from Boalt Hall, Class of 1956.
Pres practiced law with Gibson, Dunn, and Crutcher in Los Angeles until 1964, when he left to became president and CEO of Bixby Land Company in Long Beach, founded by his grandfather. He remained chairman of the board until the company liquidated in 2007. Pres served on the board of many organizations, including Rancho Los Alamitos Historic Ranch and Gardens, his family's historic Long Beach home that holds a double listing on the National Register of Historic Places.
By working on his family's 24,000-acre Cojo-Jalama Ranch in northern Santa Barbara County, Pres came to know the cowboy life on a personal basis. The spectacular ranch on the Gaviota Coast was acquired by the Nature Conservancy just last month. Pres lived for the last many years in Montecito with his wife, Maurine Hotchkis, who survives him. I considered Pres to be a gentleman of the old school, of which there are fewer and fewer these days.
Sir Roger George Moore (1927-2017)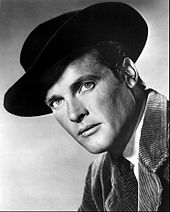 My girlfriends and I all fell in love with Roger Moore when we were in the 8th grade, when he made his debut as "Bond, James Bond," in the 1973 film Live and Let Die. One of the most handsome men in the world when he was in his prime, Moore took over the role originated by Sean Connery and portrayed Agent 007 in six films over the next 12 years. My inclusion of Moore in this column is not because he was the spy we loved to love, but because of another role of his I discovered by watching television re-runs as a kid: Beau Maverick.
Maverick was a television Western that originally ran from 1960-61 and starred another handsome dude, James Garner (1928-2014) as the frontier gambler Bret Maverick. When Garner left the series, Moore was brought on board and introduced to audiences as Bret Maverick's cousin with the English accent and French name. The role was a short-lived, but a high-profile stop on Moore's way to becoming an international star.
Influenced by his actress friend Audrey Hepburn (1929-1993) and her humanitarian work, Roger Moore became a Goodwill ambassador for UNICEF in 1991. This led to his being knighted by Queen Elizabeth II in 2003. He died at age 89 in Switzerland (where he maintained a home), but he is buried in the principality of Monaco, where he was also a resident.
Joseph Bernard Schomer (1945-2017)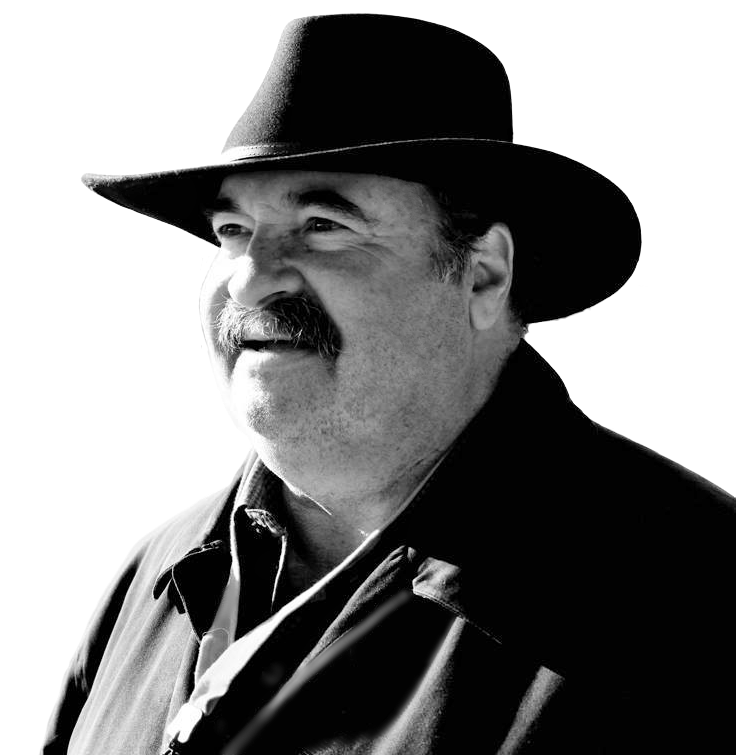 Known to his legions of friends and fans as "Buffalo Joe," this gentle giant with an insatiable knowledge for history was an unforgettable fixture in Santa Barbara for 25 years.
Joe Schomer earned his BSME at Michigan Tech, then embarked on a 35-year career in engineering and high-tech marketing with Texas Instruments, Tektronix, Rockwell International, and Cisco.
After retiring from the tech industry and moving to Santa Barbara, Joe began his volunteer service with Kiwanis and its bicycle helmet safety program for elementary schools. He followed his passion for Western history by becoming the head docent at the Carriage and Western Art Museum, where he acquired the nickname "Buffalo Joe." He was also involved with the docent education program at the Santa Barbara Historical Museum, as well as the Santa Barbara Trust for Historic Preservation, which named him "Volunteer of the Year" in 2015.
Buffalo Joe was particularly beloved by the hundreds of schoolchildren for whom he made history come alive, but he gave also gave tours to families, foreign visitors, and retiree groups at all three museums with which he was involved. Joe could also be found greeting cruise ship passengers and providing visitor information at various downtown locations and the airport. He is sorely missed by his dear wife, Suzi Schomer, and all of us who had the pleasure of knowing him.
Michael Towbes (1929-2017)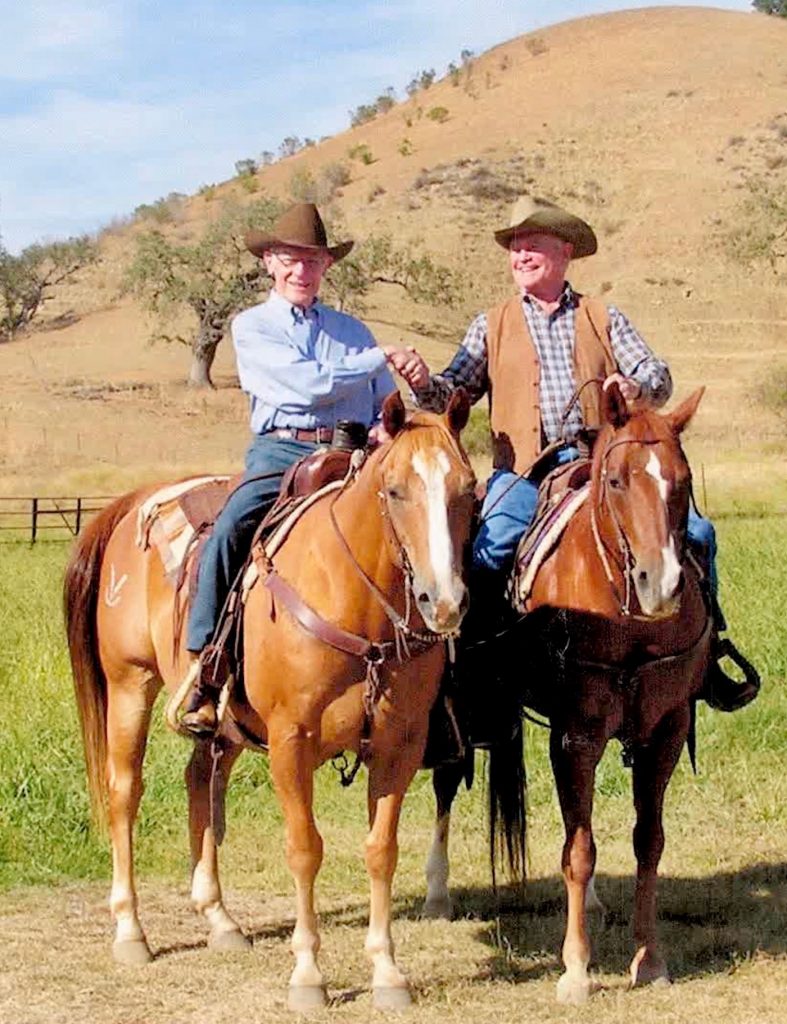 There has probably been more written about Mike Towbes since his passing last April than anyone who has ever died in Santa Barbara, given his extraordinary role as a business and philanthropic leader of this community. Like many others, I first met my neighbor Mike when he generously supported a fundraiser I was chairing for a non-profit organization for which I served on the board of directors. I include him in this column not only because of my respect for his altruistic legacy, but because of his connection to the Western way of life.
Many people don't know that among the many hats he wore, there was a cowboy hat lurking in Mike's closet. He had a ranch in the Santa Ynez Valley, where he kept a small herd of longhorn cattle. Or, as his fellow Montecito resident and good friend Palmer Jackson, owner of the mighty 10,000-acre Alisal Ranch in Solvang used to tease Mike by calling it "that tiny little ranch of yours with your Hollywood cattle."
Although he didn't have time to ride often, Mike knew how to sit a horse. His widow, Anne Smith Towbes, fondly recounted to me a side trip from Buenos Aires they took there, when Mike was able to ride with the Argentinian gauchos. That was just one part of the full and meaningful life that Mike Towbes enjoyed before his passing at age 87 after a short battle with pancreatic cancer. The reverberation of his leadership and generosity is still felt throughout Santa Barbara and will be for a long time to come.
You might also be interested in...