Montecito's Year in Review 2017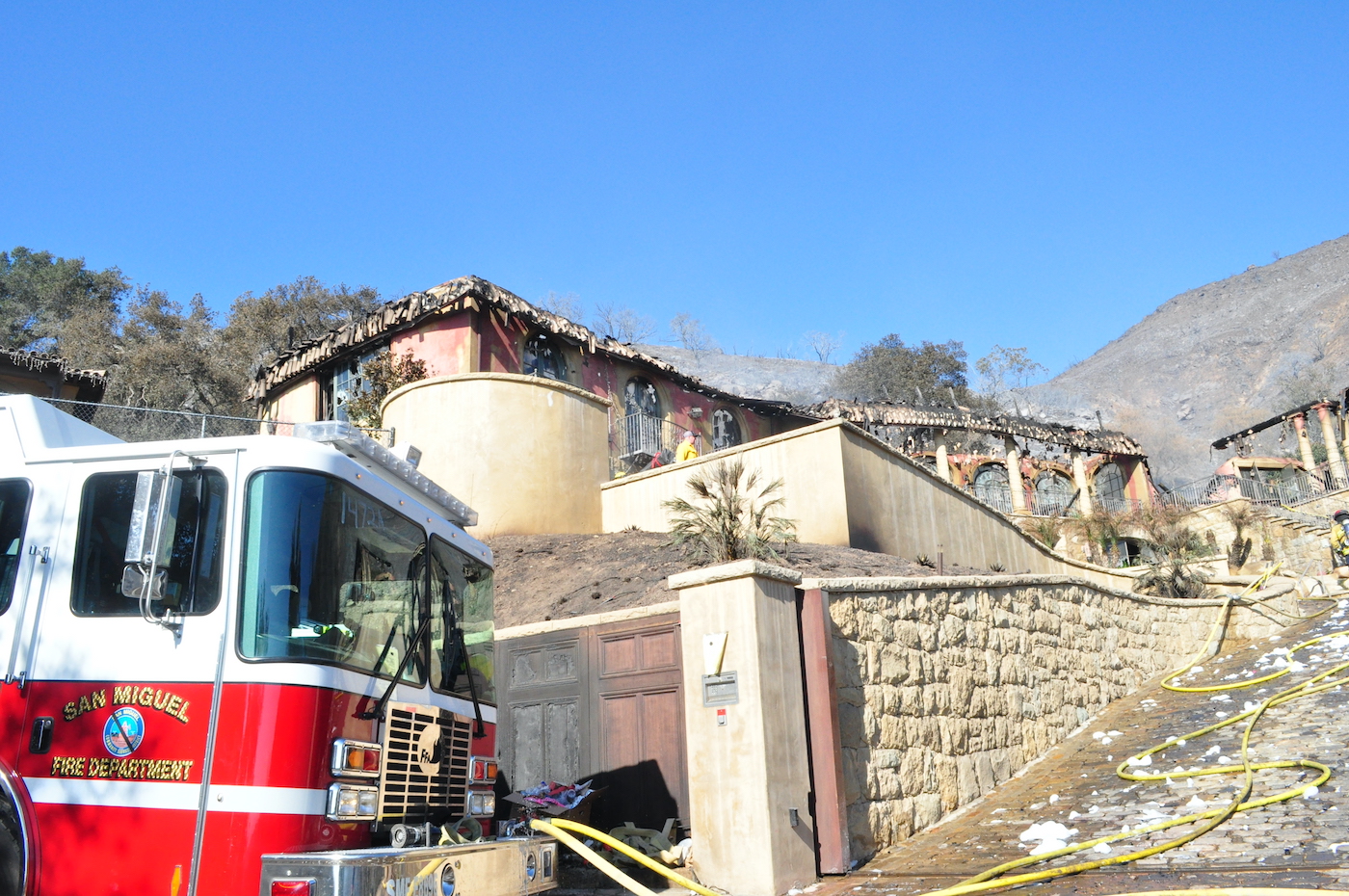 As another year passes, we reflect on notable events in the Montecito community. From California's largest wildfire, progress on development and new businesses, school happenings, retirements, and more, 2017 was a busy year in Montecito. While far from all-inclusive, here is a snapshot of our community's happenings in 2017.
Thomas Fire
Without a doubt, the history-making Thomas Fire was the most significant thing to happen in Montecito in 2017. For multiple days, Montecito, in its entirety, was under evacuation order: most residents were required to leave, while the area below Highway 101 was under voluntary evacuation order.
The Thomas fire began on December 4 far from Montecito, in Santa Paula. Nearly a week later, our town became suffocated in smoke and ash, followed by more than a week of mandatory evacuations: first in the upper village and areas above 192, followed by lower Montecito. It wasn't until Thursday, December 21, that all evacuation directives were lifted, and the thousands of residents still displaced were permitted to return home, just days before Christmas.
Here are key stats: the Thomas Fire scorched nearly 282,000 acres from Ventura to Santa Barbara, making it the largest wildfire in California history. Montecito lost ten homes in the blaze, with an additional 20 homes damaged. It was an incredible multi-agency response, with at one point 8,000 firefighters from across the country fighting the fire, with help from Caltrans, the Santa Barbara County Sheriff Department, Santa Barbara Police Department, Public Heath, and many more agencies charged with keeping residents safe.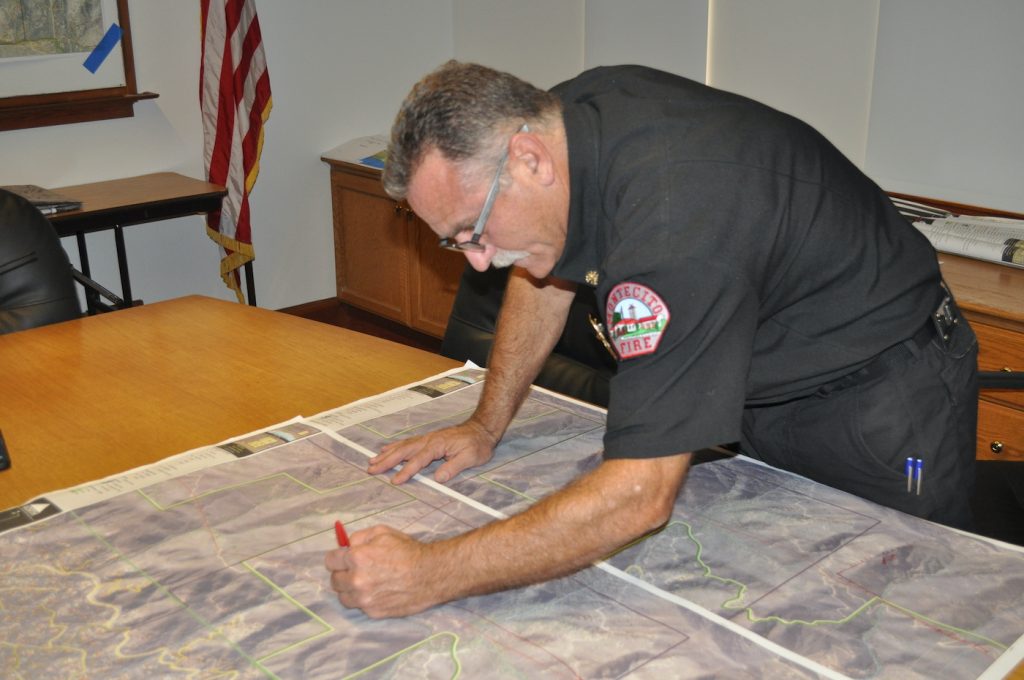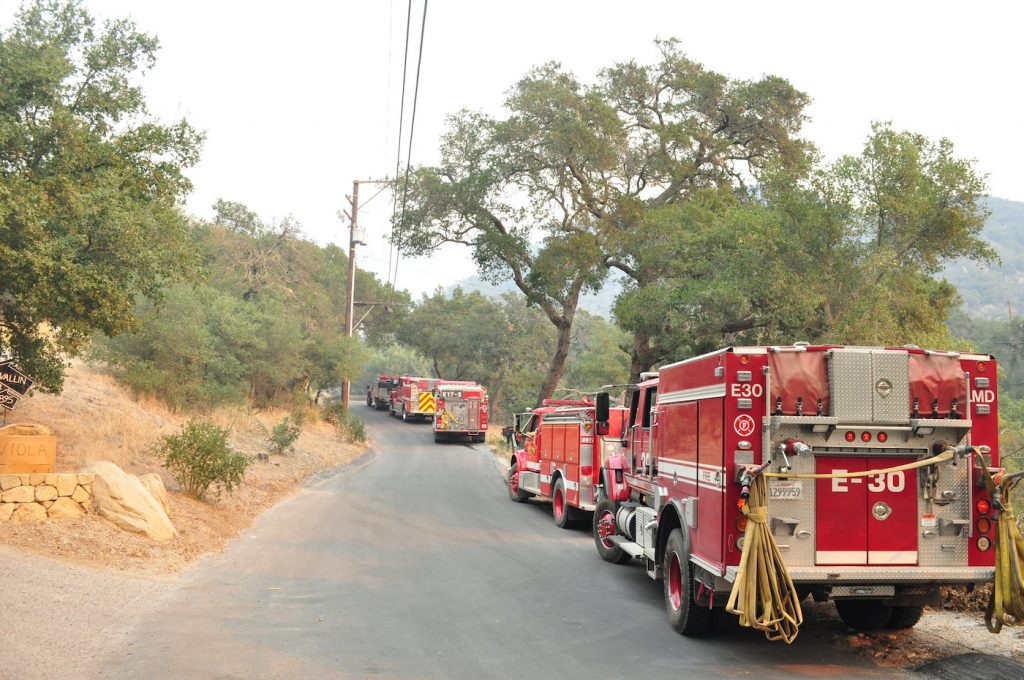 We published two editions of the Journal dedicated to the fire, both with exclusive access to burn zones and the properties on which homes were lost. Montecito Fire chief Chip Hickman told us that the blaze was so intense that it "nuked" our hillsides, and if it weren't for the hundreds of engines and firefighters ready for battle in Montecito the morning of December 14, our community could have lost hundreds of homes. "The firefighters did an absolutely phenomenal job," he told us.
Moving forward, we'll continue to cover the effects on homeowners trying to rebuild and cleanup, business owners trying to recoup lost revenue, and the new threat of flooding and landslides during the upcoming rainy season.
Project Progress
The Rosewood Miramar Beach Montecito
Construction on Rick Caruso's Rosewood Miramar Beach Montecito resort began in the late summer of 2016, and continued throughout 2017, with the resort slated to open summer 2018. Rains in the early part of the year and complications from the Thomas Fire slightly delayed various portions of the construction, but Caruso maintains the property will be open at some point during the summer next year.
The resort will be part of Rosewood Hotel & Resorts's prestigious collection of luxurious destinations and includes 124 refined guest rooms and 37 luxury suites located within lanai cottages, garden bungalows, and a classic main house. The property will feature an oceanfront restaurant and bar with an outdoor terrace, a signature restaurant in the main house, two swimming pools, a fitness center, and a wedding/event space accommodating up to 400 guests. The Miramar Beach Club, an exclusive beachfront, private members-only beach club, will open in tandem with the resort and feature an indoor/outdoor lounge, dining venues, beach access, and activities, and a private pool and cabanas. The final project entails 200,000 square feet of development.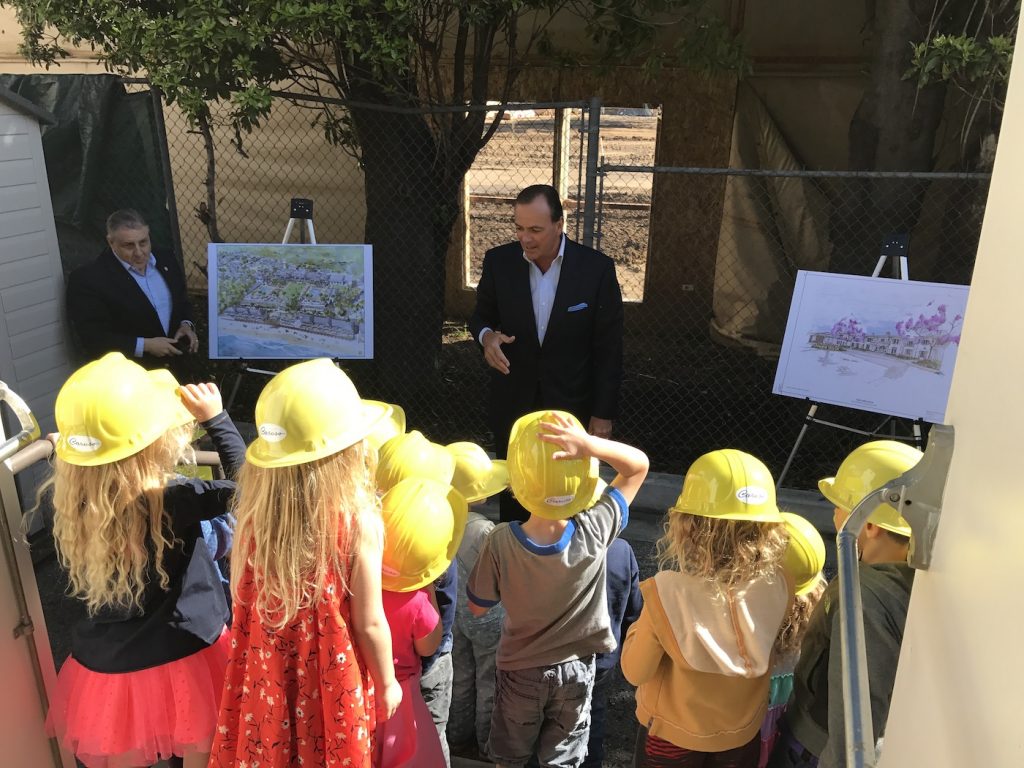 The project was in front of the Board of the Montecito Architectural Review at various points throughout the year, including in February for revisions to the family pool activity building, in May for approval of a sanitary lift station, and in August for the addition of a retail building to replace a previously approved theater building. Caruso rep Rick Lemmo was also at several of the Montecito Association board meetings in 2017, providing updates to the project.
In February, Caruso visited All Saints-by-the-Sea Parish School to speak with schoolchildren about his hotel, which is being built next door. Caruso answered the kids' questions about their new neighbor and explained the types of equipment that is being used to build the hotel. The 30 kids, ranging in age from three to five years old, also got a chance to look through a newly-built "observation window" in the sound barrier wall to view construction equipment and activities as the project moves along. Caruso also touched on the history of the resort and what it means to the Montecito community.
Caruso and his team also hosted several private tours of the construction zone throughout 2017 and more are scheduled for January 2018.
YMCA
In June, we reported that the Montecito YMCA had unveiled a new conceptual iteration of a Master Plan project, after nearly nine years of working on a plan to renovate, enhance, and expand the existing facilities on the 4.25-acre Santa Rosa Lane site. In front of the Montecito Association's Land Use Committee in early summer, YMCA executive director Mike Yamasaki told the audience and the committee that the Montecito Y celebrated its 60th anniversary and has been at its current location since 1966.
Brian Banks of Siemens Planning told the committee that the new project reflects the key concerns of the 2013 Master Plan submittal, including mass, bulk, and scale of the buildings, parking and traffic impacts, increased membership, and noise impact on neighbors. The main issue became the parking, with last year's failure at the County Parks Commission, where reps could not come to a parking agreement with Manning Park for overflow parking.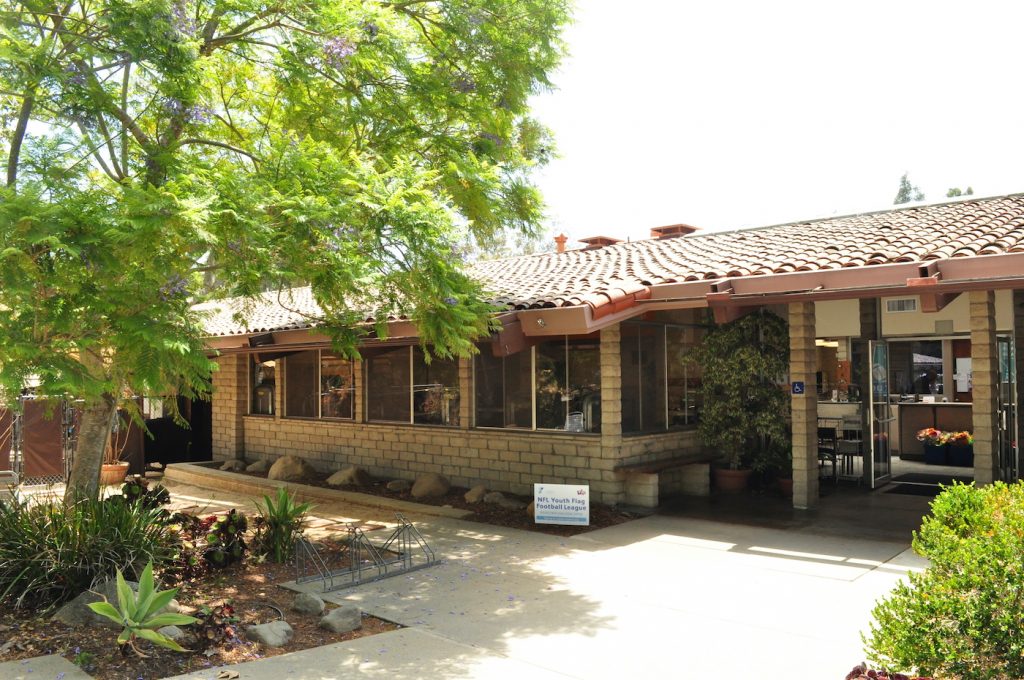 Now, the new project has 100 spaces parked on-site, with a reduction of building square footage by 33%. To achieve that reduction, the gymnasium slated to go where the current sports court is has been significantly reduced in size, and is now considered a "multipurpose room" to house exercise classes as well as sports. The smaller building has allowed for expansion of the parking lot located off San Ysidro Road; that zone will house 44 spaces. The new plan also calls for removal of the proposed preschool building, as well as the removal of the proposed indoor pool. The main structure, which has also been reduced in size to stay within its current footprint, will no longer have the 2nd-floor aerobics room and will continue to house the current preschool. The present pool will be expanded by two lanes. Membership will now be capped at 1,950, a 20.5% reduction from the 2013 plans.
Because of the decrease in square footage, the parking requirement is lessened, and in addition to the 44 spaces in the new parking lot, the current parking lot will continue to hold 56 spaces; no parking will be required off site. The Land Use Committee praised the YMCA for formulating a more neighbor-friendly project and will continue to work with the reps while the project continues in the design and review process.
Roundabouts
In July, we reported on not one, but two roundabout projects slated for Montecito. The one slated for the intersection at Olive Mill Road and Coast Village Road had received much publicity, but a second, located at the intersection of San Ysidro Road (SYR) and North Jameson, came as a surprise to many neighbors.
In January 2014, Santa Barbara County Association of Governments (SBCAG) directed staff to move forward on three local projects related to the Highway 101 expansion: a roundabout at Olive Mill and Coast Village Road, mitigation of the railroad bridge at the Cabrillo Boulevard underpass, and assessment of traffic solutions at the San Ysidro Road freeway interchanges. Based on that board direction, SBCAG has been working closely with staff from both the City of Santa Barbara and County of Santa Barbara to continue progress on these endeavors over the last three years. The Olive Mill roundabout has been in the works since that time, but this new roundabout at San Ysidro Road has been less discussed.
After meeting privately weeks earlier, Hedgerow neighbors packed a Montecito Association Transportation Committee meeting on July 25, when Public Works's transportation deputy director Chris Sneddon told the crowd that the intersection at San Ysidro and North Jameson falls short on meeting the level of service required by the County. The current analysis, performed by Kittelson & Associates, outlined a number of alternatives for both sides of the San Ysidro Road bridge, including roundabouts at both intersections on San Ysidro (one near the Miramar and one at North Jameson), as well as alternatives showing various combinations of all-way stops, traffic lights, and roundabouts. "The preferred solution to keep traffic moving in that area is a roundabout on the north side, with stop controls at the south," Sneddon explained. Sneddon further reported that the parallel projects have been discussed at 11 public meetings in the last three years, but members of the audience insisted they had not heard about the San Ysidro Road endeavor until recently. In March, SBCAG approved $850,000 in funding to move both roundabout projects forward, which Sneddon said would pay for more environmental and scoping studies, with the intention of having an environmental document released in summer 2018. Sneddon was quick to point out that Caltrans, not the County, will be the final decision-maker on the projects, as there is a good possibility that they will be funded by Caltrans.
The majority of the meeting attendees were not favorable to a roundabout at San Ysidro, saying it was out of character with Montecito's bucolic community. One resident pointed out that the increase in traffic likely contributed to the closing of the southbound freeway entrance at Hot Springs and Cabrillo Boulevard, with people using Coast Village Road and North Jameson to get on the freeway. A roundabout at Olive Mill and Coast Village Road seemed less contentious, with many in agreement that there is little choice for the awkward five-way intersection.
Sneddon added that more technical studies to determine if the SYR roundabout will fit within County and Caltrans right-of-way are necessary, and that aesthetics and design elements are even further down the line. He also said a roundabout at San Ysidro would be both pedestrian- and bicycle-friendly, similar in style to the newly built roundabout at Las Positas and Cliff Drive.
The roundabout was further discussed by the Montecito Planning Commission in August; the commissioners voted to ask the Santa Barbara County Board of Supervisors if they may be granted jurisdiction over the San Ysidro Road roundabout, so that the project will be under local control. That decision has yet to be determined.
Ted Simmons, former president of the Montecito Association and a Hedgerow resident for 18 years, called the San Ysidro Road roundabout complete overkill at the MPC hearing and suggested that less-intrusive options, such as staggering school times, enlisting a police officer to control traffic during the peak afternoon times, or adding a traffic signal would be better options for the safety of pedestrians and residents. "This intersection is lower Montecito's gateway to the beach, and as such is constantly crossed by people walking with dogs, strollers, kids on bikes, and the like. We're expecting the public to safely traverse this eight-legged monstrosity where traffic doesn't have to stop? I'm very concerned this is a safety disaster waiting to happen," he said. Other neighbors from the Hedgerow agreed and also lamented the roundabout project was not given appropriate input from the nearby residents.
Coast Village Road
Montecito's lower village business district underwent many changes in 2017, including upgrades – and the unveiling of potential upgrades – to several buildings.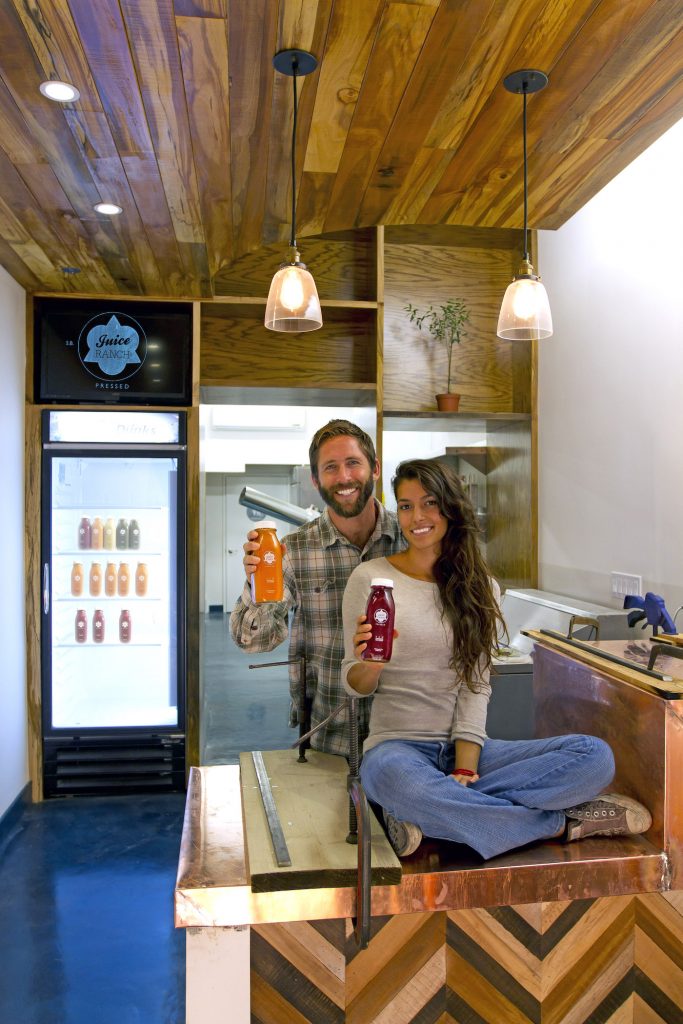 1187 Coast Village Road: Hank Hurst and Richard Rosin's Coast Village Plaza underwent a major facelift during 2017, including a new roof, new paint, new walkways, updated decks, expanded patios, renovated stairs, replacement of the front sidewalk, new signage, new bike parking, and a remodeled parking lot off Coast Village Circle. Current tenants in the building include Richie the Barber, Giovanni's, The Tennis Shop, Here's the Scoop, the UPS Store, Riviera Smiles, Sequel Salon, Norvell Bass Cleaners, Montecito Clock Gallery, and several other office and business tenants. A ribbon-cutting ceremony in October was attended by mayor Helene Schneider, Congressman Salud Carbajal, Santa Barbara City councilmember Gregg Hart, and representatives from the City planning department, as well as tenants, contractors, and designers.
In April we reported the future opening of Juice Ranch in the former home of Dani Boy, which closed in 2016. Owners Erin Gomez and Scott Walker told us they are looking forward to expanding their reach into Montecito, with what will eventually become an "anchor location" for the popular juice bar and natural food eatery; three other locations include Parker Way in Santa Barbara, Westlake Village, and Carpinteria. The 100% organic juice purveyor is known for its reusable glass bottles, its locally sourced products, and its ever-evolving addition of carefully curated whole-food products including energy bars, sweets, smoothies, coffee, and avocado toast. The new location will expand on this idea, offering a well-rounded food, juice, and smoothie menu, as well as Kombucha on tap.
The owners worked with the City of Santa Barbara over the past several months, making tenant improvements on the 587-sq-ft space. Although they had hoped to open before year's end, mandatory evacuations due to the Thomas Fire pushed the opening date into January.
In October, we reported that two other popular restaurateurs are bringing their eateries to Coast Village Plaza: Renaud's Patisserie & Bistro and a new concept by Empty Bowl Gourmet Noodle Bar. "I've been looking to open a place in Montecito for many years, and I'm looking forward to this opportunity," said Renaud Gonthier, owner of the restaurant and bakery that bears his name. The Coast Village Plaza location, which will open in 2018 following tenant improvements, will offer an expanded menu that includes dinner service. Empty Bowls founder Jerry Lee agrees, calling the location "a perfect spot" to open a Montecito restaurant. Lee has partnered with Emre Balli and Nui Pannak to open the Coast Village Plaza eatery, which will also serve beer and wine, and eventually an expanded cocktail menu. The eatery will offer popular menu items from Empty Bowl Gourmet Noodle Bar plus additional comfort specialty Thai food.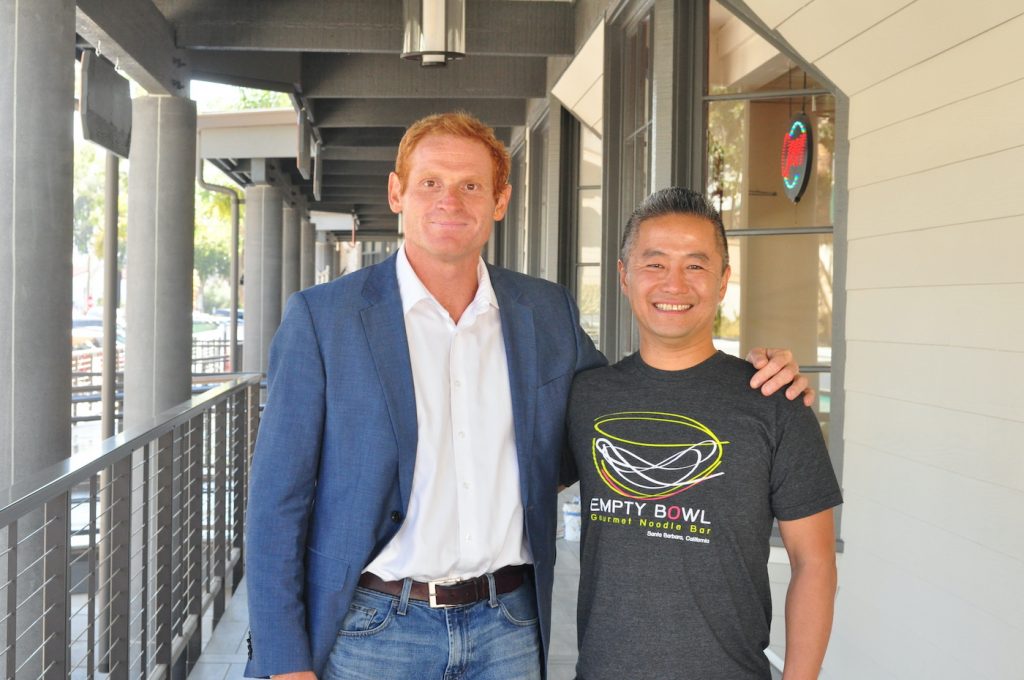 1298 Coast Village Road: Construction on developer John Price's mixed-use building continued throughout 2017, but not without several stops to the City's Architectural Board of Review (ABR), planning commission, and city council for various items. In March, project reps asked the ABR for approval of revisions to the project, including the reconfiguration of the development which reduced the number of residential units from six to five; a 13-inch height increase for the 3-story building was also reviewed, along with the addition of a Jacuzzi on a second-floor patio.
In August, the ABR denied the height increase; it was then appealed to the City Council in October. Architect Jeff Gorrell explained to council members that the height escalation was necessary to accommodate new seismic requirements, as regulations had changed since the project's approval in 2009. The council unanimously agreed to the change; the addition of the Jacuzzi was then approved by the planning commission in December.
The project consists of underground parking, approximately 4,800 square feet of commercial space on the first floor, and five residential condominium units on the second and third floors. It is expected that the commercial space will consist of real estate offices as well as an art gallery, and that the building will be finished in 2018.
Coast Village Road Condos: In July, we told you about a new condo project coming to 1062 Coast Village Road. The development is to be located the property between Starbucks and China Palace, and the current site of a 14-unit apartment complex. Property owner David Back plans to demolish the 10,000-sq.-ft. apartment building, carport, and hardscape, as well as remove 10 mature canary island pine trees on the site. The new project includes a 1,000-sq.-ft. stone façade commercial building facing Coast Village Road, as well as a subterranean garage with six commercial parking spaces and one commercial bicycle space. It also includes nine residential condominiums, including private subterranean 2-car garages that include private elevators into the units. The roughly 2,100-sq.-ft., 2-bedroom condos include living space on the ground floor, bedrooms on the 2nd floor, and rooftop decks.
Architect Brian Cearnal, who also designed the Plaza Montecito building and two condos on the former property of Turk Hessellund Nursery, told the ABR in July, as well as the Montecito Association Land Use Committee in November, that he has had multiple meetings with neighbors whose concerns include losing privacy in their homes and yards, in addition to the height of the buildings.
The project was in front of the Montecito Planning Committee for courtesy review in November; commissioners gave the developer and architect several suggestions to become more suitable for the neighborhood and asked that the project be story-poled and reviewed by Montecito Board of Architectural Review. It is expected that the development will be in front of the Santa Barbara City Planning Commission early in 2018.
School Happenings
Both of Montecito's public elementary schools welcomed new superintendents this year, and both are gearing up for changes on campus. All local schools canceled classes during the Thomas Fire, and each campus has undergone extensive ash cleanup prior to reopening in January.
Montecito Union School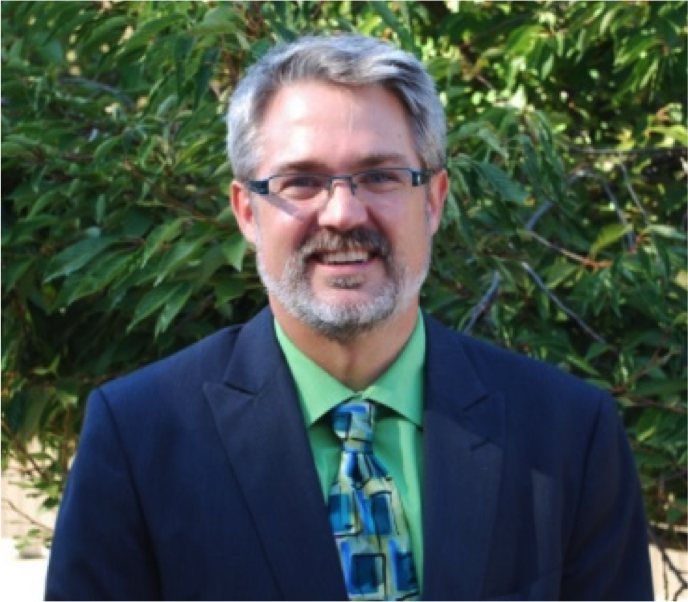 In May, the Montecito Union School (MUS) board voted in new superintendent Anthony Ranii to fill the position left by Tammy Murphy, who moved to the United Arab Emirates following the close of the school year to take on a superintendent role at GEMS Dubai American Academy. Murphy was the school superintendent since 2010. The board chose Mr. Ranii for his broad and established instructional leadership roles across all grade levels, strength in collaboration, and focus on increasing student learning and achievement.
Ranii began his new position July 17, leaving San Mateo County, where for the last eight years he had held the position of superintendent of Hillsborough City School District, an award-winning K-8 school district comprised of four schools. Prior to his role as superintendent, Ranii was the principal of one of the schools in the district, West Hillsborough School, for three years. He has been in education for nearly 18 years, beginning his career teaching kindergarten, third, fourth, and fifth grades. Mr. Ranii has also developed writing curriculum for the middle-school grades and has provided numerous trainings to teachers, paraprofessionals, and administrators. He currently serves as the president of Schools for Sound Finance, an advocacy group for Basic Aid School Districts in California. Mr. Ranii, along with his wife and three kids, relocated to our area over the summer.
The MUS school board voted to move forward on several campus updates as part of the school's Master Plan. The updates include renovation of existing school buildings and infrastructure, without the need for a bond measure in 2018. The scope of the work includes expanding the south parking lot from 20 to 80 spaces, expansion of on-campus student drop-off and pick-up areas in the south parking lot, restriping and widening of San Ysidro Road to include a left-turn lane for northbound traffic entering the south parking lot, interior renovations (including Americans with Disabilities Act compliance) of the kindergarten/first grade building and main building, conversion of the kindergarten parking lot to a play area, and securing of the campus, among other items. A draft environmental impact report is currently on the MUS website, at www.montecitou.org; public comments on the DEIR will be accepted until January 9.
Earlier in the year, MUS was named a federal nominee to compete in the U.S. Department of Education Green Ribbon Schools (ED-GRS) recognition program, which honors schools that conserve resources while promoting health and environmental literacy. All the nominees were also named Green Achievers, the highest honor in the California Green Ribbon Schools recognition program. MUS had advanced in the program over the last several years; they earned Bronze Level in 2015 and Gold Level in 2016. MUS applied for the honor based on dozens of green initiatives throughout the campus, including waste diversion via recycling and composting, removal of hazardous materials including pesticides and cleaning products, the removal of carpeting with noxious chemicals, daily UV index monitoring via the school's Weather Station, less paper usage due to an increase in digital documents, organic gardening, the addition of a refillable water station, encouraging students and parents to walk to school, increased bike parking, and more.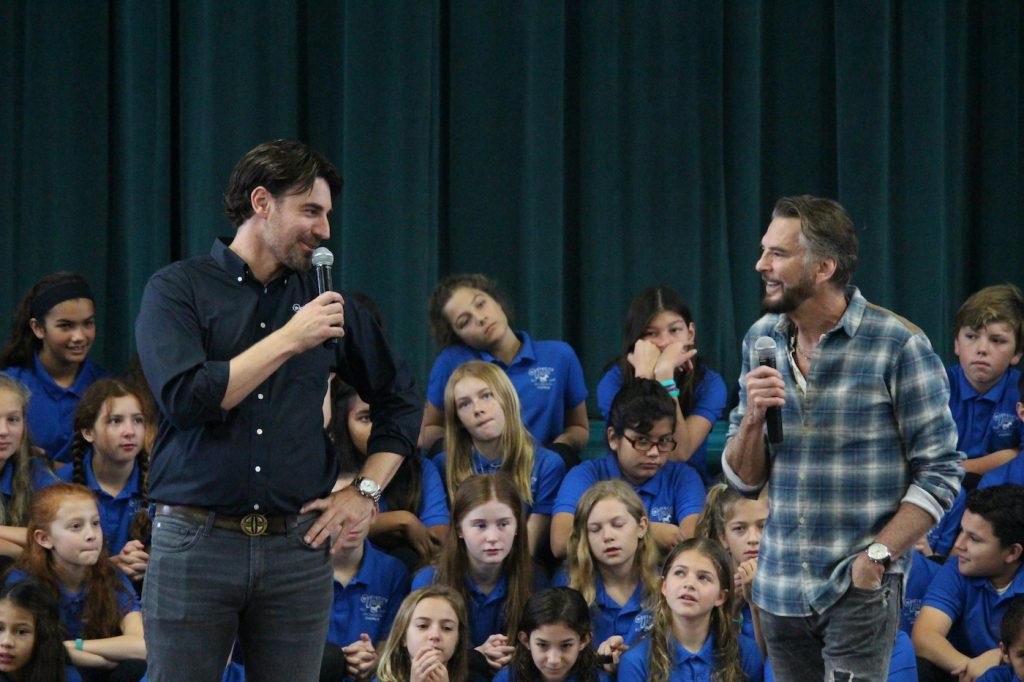 In February, kids were treated to a special guest, Montecito resident and singer/songwriter Kenny Loggins, who attended the Friday Flag ceremony. Loggins's children attended the school decades ago, and he was asked at that time to write the school's anthem by then principal Bronte Reynolds. The song, called "All Standing Together", has been sung at Friday Flag assemblies ever since. Inspired by The Beach Boys's hit "Be True to Your School", Loggins said he decided to write a song that would help teach students to be true to themselves. Loggins and the students sang the song together, before Loggins was presented with a plaque thanking him for writing the song all those years ago.
In April, droves of kids once again descended on the campus for the popular MUS Carnival, complete with rides, games, raffles, food, and entertainment. The proceeds from the event go toward funding a plethora of educational enrichment activities funded by the PTA. The PTA funds Art at Lunch, Organic Garden Club, a Poet-in-Residence, and the Green Team, and purchases instruments for the music program and library materials, among other things.
In 2018, we can expect work to commence on the parking lot project on campus, following the end of the school year in June.
Cold Spring School
Cold Spring School also announced a new superintendent in May: Doctor Amy Alzina was voted in by the School Board to replace former superintendent/principal Dr. Tricia Price, who served six years at the helm.
Dr. Alzina had been the principal at Adams Elementary in the Santa Barbara Unified School District for eight years and is credited for having a significant impact on that school's increased test scores and parent involvement. "This is an incredible opportunity for me," Alzina told parents in the audience during the May school board meeting.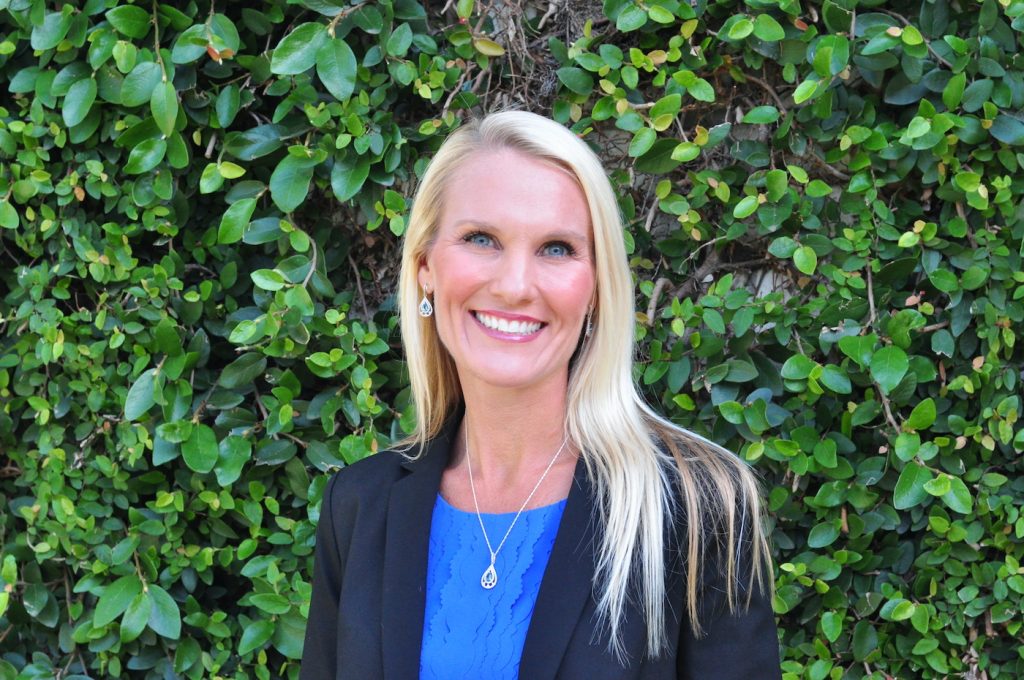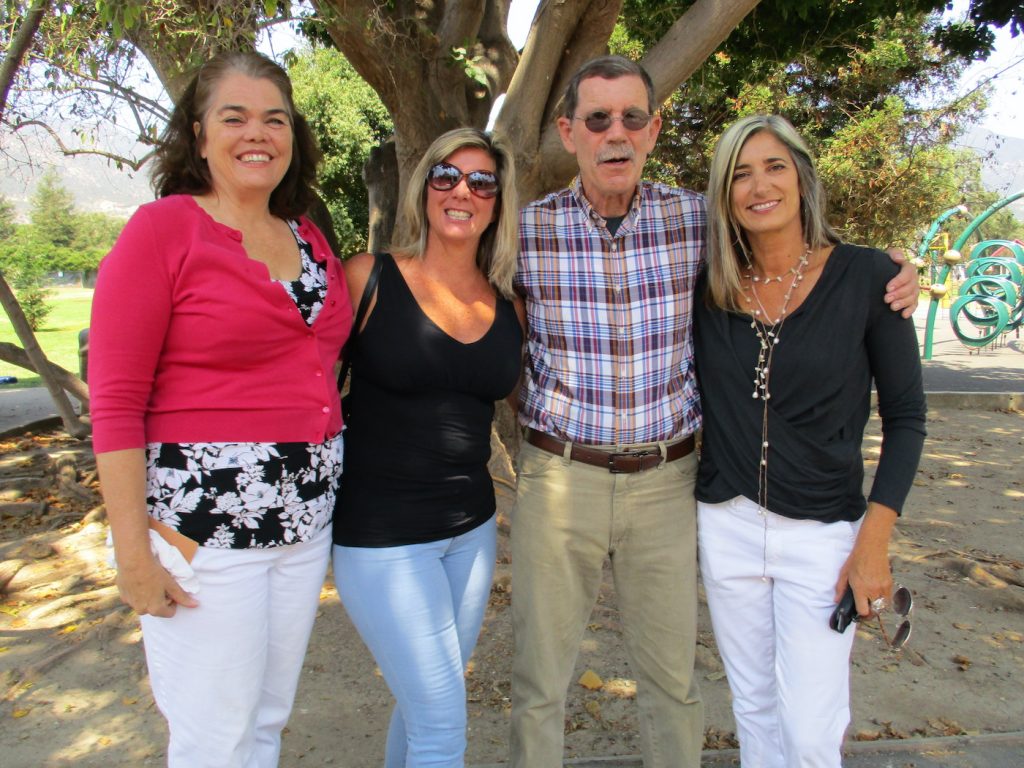 Beginning her career in 1999, Dr. Alzina taught P.E., kindergarten, first grade, and fifth grade at Santa Barbara Community Academy, an alternative year-round school on Santa Barbara's Westside. She then went on to become the principal of that school for three years before transferring to Adams. She also held the title of interim assistant superintendent for SBUSD in 2014 and holds seats on several local educational boards and organizations. "Transferring to Cold Spring was an easy decision for me," Alzina said, crediting the school's "incredible students, collaborative school board, outstanding teachers and staff, and supportive and involved parents."
Plans for a new administrative building and classrooms are currently on hold, as the school board prepares to send a survey to District residents in the coming weeks. The survey will gauge residents' opinions regarding a school bond measure in November and will help Dr. Alzina and the board determine the scope of a necessary project to replace the dilapidated portables on campus. "The portables have about two years of life left, at best," Dr. Alzina said.
It's likely the project will be a scaled-down version of previous plans; Alzina says the priority is building a space for STEM and art classes.
In August, former students from Pete Shennum's Sixth Grade Cold Spring School class and others gathered at the school gazebo for a mini reunion, which coincided with their Santa Barbara High School reunion.Pete and former student Patrick Maiani were the organizers of the potluck get-together, which included people from two to 82. The 16 attendees recounted stories and memories of school activities, and many pictures were taken; alumni came from as far as the Bay Area and Southern California. The group looked at old photos, exchanged emails, listened to music from the era and received roses and other mementos of the occasion.
Crane Country Day School
The first week of 2017, we reported on the opening of the Oak Tree Quad on the campus of Crane. The ceremony was the culmination of the largest building project in the school's 88-year history. The project includes three buildings (roughly 6,100 sq. ft. of interior space), and an additional 3,500 sq. ft. of exterior decking. Two of the buildings house four new Upper School English and math classrooms (serving grades 6 through 8), administrative offices and bathrooms, and covered outdoor spaces outside of the classrooms.
The third building is the 2,032-sq-ft Phil von Phul Design & Engineering Center, named in honor of Phil von Phul, a beloved science and geography teacher who passed away in 2015. A life-long tinkerer, von Phul started an engineering club, a precursor to the building that now bears his name. Von Phul lost his battle to pancreatic cancer at age 73. The new space incorporates a fresh curriculum focused on engineering, design, and robotics, created in partnership with the Dos Pueblos Engineering Academy. The center can be used as a workshop space or delineated into three separate classroom areas.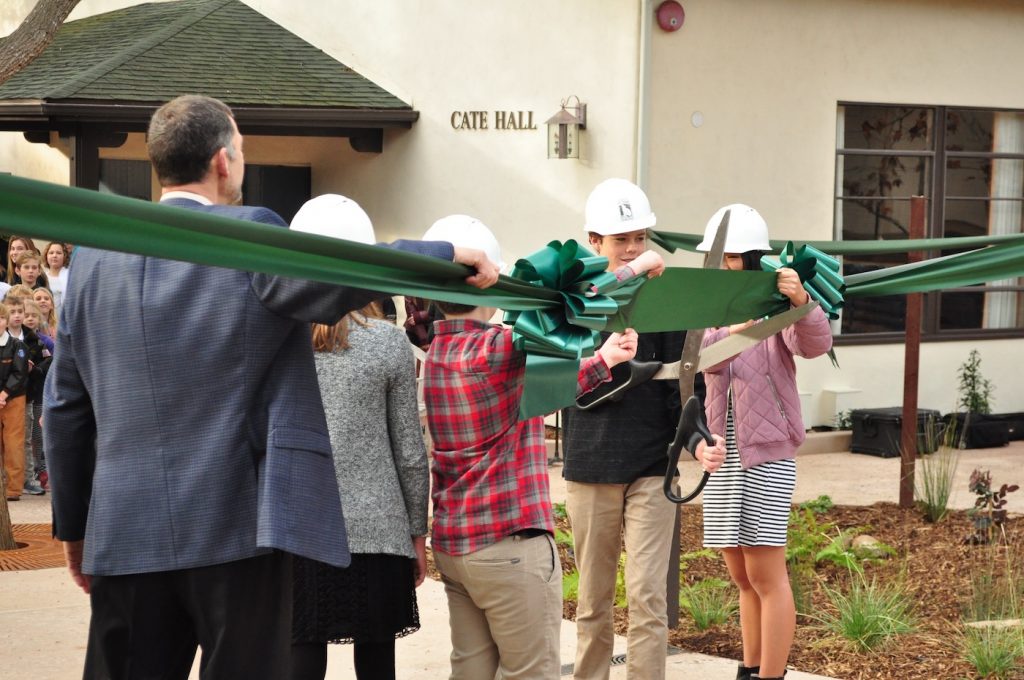 The Oak Tree Quad, which is centered around a historic oak tree, is in alignment with the existing architecture of the 88-year-old school, including similar-styled Magnolia and Olive Quads, which are set farther back on the 11-acre parcel. The project, which includes an amphitheater space that can hold 250-plus students for daily assemblies, is part of a larger Master Plan update, which includes future demolition of two of the school's older buildings to make way for an expanded Cate Hall. The Master Plan update also included a new kindergarten, which opened in 2011, and a new parking lot and entrance schematic, which were completed in 2014. The Oak Tree Quad construction broke ground on February 22, 2016, and work was completed in 10 months.
We also reported on the school in May, when more than 240 parents, staff, teachers, and friends put on their country finest for Crane Country Day School's annual Spring Gala and Auction. Themed "Crane Country Nights," the festivities took full advantage of the school's new Oak Tree Quad. Crane parents and gala co-chairs Hannah Gimbel Dal Pozzo and Sarah Muzzy set out to plan an elegant country event, transforming the Crane campus with hay-strewn pathways, serape-draped hay sofas, white linen and burlap-dressed round dinner tables, candles and iron lanterns, and roaming miniature horses. Guests enjoyed dinner, a live auction, and dancing.
In October, Crane held another successful Country Fair: a day full of entertainment, amusement, and food, as well as the opportunity for the Crane community to teach the Santa Barbara community at large more about the school's approach to learning and education.
Hellos & Goodbyes
Storefront shuffle: a look at who we welcomed and who we said goodbye to in our local business districts.
Coast Village Road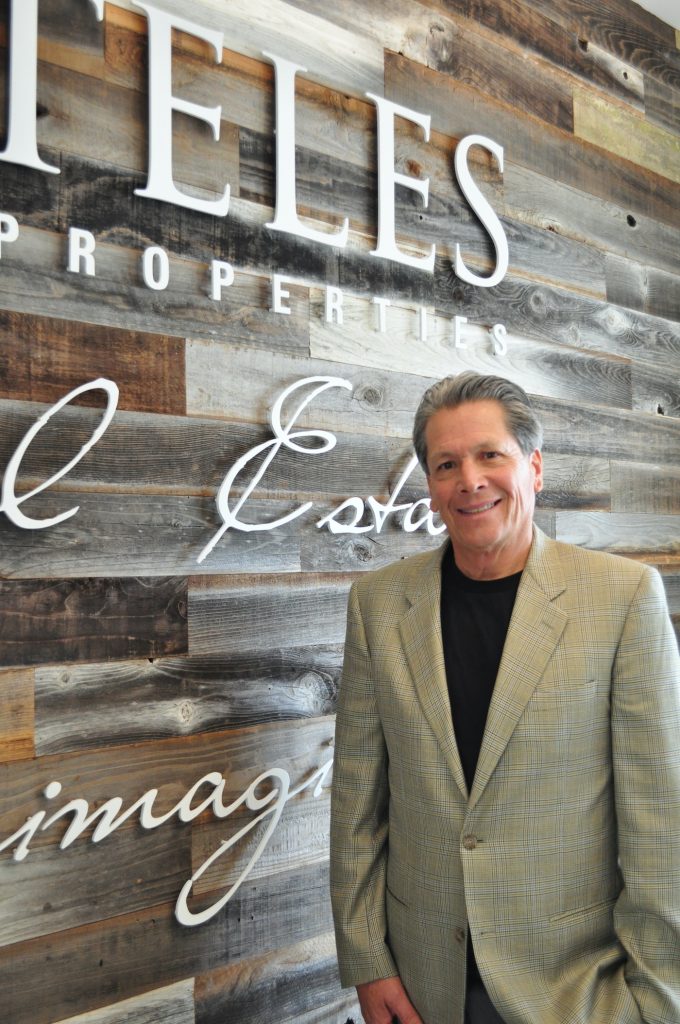 In January, MH Home, an interior design and home accessory store in Plaza Montecito, closed its doors after a year and a half in business. Owner Maureen Hemming, an interior designer, had used the space as a storefront to conduct her design work, as well as offer custom sofas, carpeting, and more, from a private label collection. Since then, the space has been leased to Berkshire Hathaway Home Services, for use by several of the company's real estate agents. The new office is expected to open the first week of 2018.
In March, Plaza Montecito also saw the opening of Teles Properties, a luxury residential real estate firm located on the second floor. Teles, which was once located farther up Coast Village Road, was one of 26 satellite locations across California, with select offices also located in Colorado and Cabo San Lucas. In August, Douglas Elliman, the nation's fourth-largest residential real estate brokerage company, announced that it has entered into a contract of sale to acquire Teles Properties. The operations of Teles are now under the umbrella of Douglas Elliman, making Elliman the second-largest non-franchise brokerage firm in California.
Another real estate brokerage, Compass, relocated on Coast Village Road in April. The office moved from its temporary location on Coast Village Circle to its new home in the space formerly occupied by Hayward's Home. Managed by John Nisbet, who has 30-plus years of experience in local real estate markets and most recently managed the Coldwell Banker Montecito office, the Montecito Compass workplace is one of 30 such offices in 10 nationwide regions. The company, which was founded in October 2012, has more than 1,400 real estate agents nationwide, with 32 in the Santa Barbara area. A second Santa Barbara-area office on the corner of Anacapa and Carrillo opened several weeks later.
Also in April: longtime Montecito massage therapist Marlo Tell moved her business to a new location on Coast Village Circle, in the offices formerly occupied by the Montecito Journal, which moved upstairs in the same building. The new, larger, space offers three treatment rooms, a reception area, and a break room; far more space than she's had before. She was at her last location, 1126 and 1128 Coast Village Circle, for five years. Tell, a graduate of the Santa Barbara Body Therapy Institute, has been practicing massage since 1999 and has a dedicated following. The office is located at 1206 Coast Village Circle, suite D. 
A pop-up shop called Alice opened in Montecito Country Mart in the spring, offering customers quick, grab-and-go food from local purveyors. "We want to offer an easy alternative to eat healthily on the go," said Beth Kuttner, who is running the shop. Kuttner and public relations guru Alice Ryan Miller started the shop, taking over the space formerly occupied by Merci-To-Go. "Alice" has partnered with local food purveyors as a location in which to sell product and ready-to-serve food; no food is actually prepared on site. Alice also carries a variety of food items, including vegan pesto, hummus, and "superfood bread" from Oat Bakery, coffee from Dart, and honey and dried beans from Butter Bean Studios. The pop-up will be open until further notice.
In May, mother/daughter hairstylist team Cindy Brokaw and Jennifer Palocsay opened Haven Salon at 1150 Coast Village Road, suite F. The new salon, located in the former home of Shear Pleasure next to Bree' Osh and Alice's Nail Boutique, specializes in haircuts, styling, color, highlights, straightening and smoothing, up-dos and styling for weddings, balayage (a highlighting technique), hair extensions, permanent waves, color correction, and eyebrow styling. Brokaw, who has been doing hair in Montecito for 30 years, is the former owner of Cygnet Le Salon & Spa, which was located on Coast Village Road for 15 years. She has also worked at the Four Seasons Biltmore, Salon del Mar, Shear Pleasure, and most recently, the Hair Lounge, near the Bird Refuge. Her daughter, Jennifer, has been doing hair for 18 years, and is also a master colorist and color educator; the Hair Lounge (near the Bird Refuge) was the first place they've worked side by side.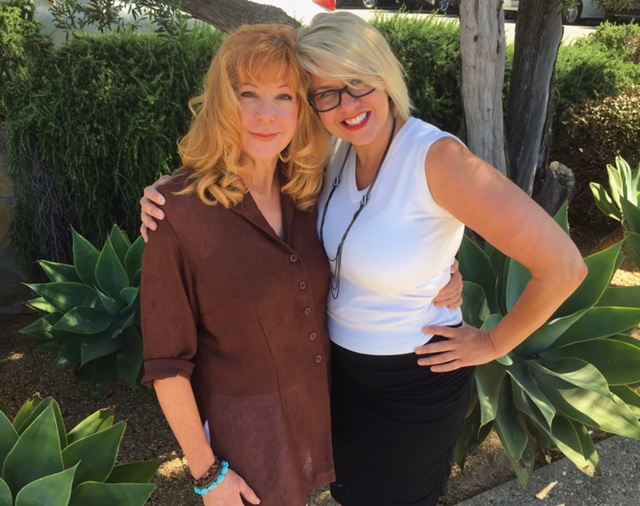 In July, Bobbi Bennett joined The Gallery Montecito as its new director and curator. Bennett was approached by The Gallery owners, Marjorie Layden and Linda Evans, who sought her expertise in running the gallery, which opened two years ago. Each show at the venue is curated with a theme, and a portion of the proceeds is given to a nonprofit organization. Also in July: we introduced Michelle Kass, the owner of Montecito Brow Studio on Middle Road, who celebrated a year in business. A brow aficionado since she was a teen, Kass grew up in Montecito and attended Montecito Union School. She says she had an obsession with eyebrows while growing up and knew she wanted to learn from famous brow guru Anastasia Soare, who launched her beauty brand in 1997 after being endorsed by Oprah Winfrey. With white walls, black trim, contemporary furniture, new lighting, and modern wood floors, the three-room salon is peaceful and classy. The salon offers brow waxing and additional waxing services, as well as sugaring.
In September came the much-anticipated opening of Oliver's after more than five years of improvements to the property, which was once home to Peabody's. The restaurant, owned by Craig McCaw, was extensively remodeled with the help of general contractor Giffin & Crane. Designed with an aesthetic reminiscent of a contemporary residence, the space features a large bar with plush, high-backed bar stools, a communal dining table, multiple lounge areas, floor-to-ceiling nano doors that lead to a large outdoor patio, and a dining room overlooking Coast Village Road. Interior designer firm SFA Design planned the polished, refined space, with open-beamed ceilings, comfortable furniture, and neutral tones. Art Luna designed the exterior space and landscaping, which includes hundreds of hanging tree lights over the heated patio. The eatery has 100 seats; more than half of those are on the outdoor patio. The plant-based menu includes a selection of small plates, salads, entrées, and vegetable side dishes. All sauces and dressings are made from scratch every day. Produce is sourced locally and is almost 100% organic, with bread coming from local purveyors Our Daily Bread and Oat Bakery. At the bar, signature cocktails are crafted with organic cold-pressed juice from Juice Ranch. Oliver's is located at 1198 Coast Village Road.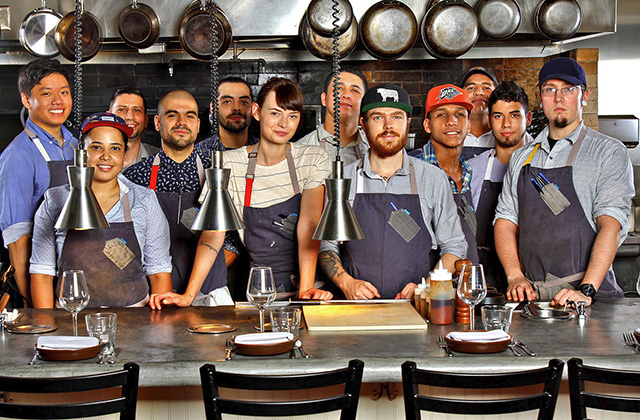 Also in September, Montecito Dental Group, the largest and longest-running dental practice in the Santa Barbara area, celebrated 20 years in business. Located off Coast Village Road in Paseo Mariposa, the practice includes doctors Lynda Benedetto, Cris Shepard, and Gregory Scarcello, along with their team of 22 staff, hygienists, and assistants. Founded in 1997, Montecito Dental Group specializes in general and family dentistry, including aesthetic dentistry, invisalign, and children's dentistry.
In November, Silverhorn announced it would be closing its store at 1155 Coast Village Road after 31 years in business. Owned by Carole and Michael Ridding, the store has had tremendous success selling exclusive designs in fine jewelry, loose gemstones, carvings, and timepieces. The store has hosted an unprecedented sale throughout December, hoping to liquidate the remaining items. The couple will continue to operate their smaller location, located at the Four Seasons Resort the Biltmore.
In January, it's expected that the first of three restaurant concepts, under the umbrella of Scratch Restaurants, which is owned by chefs Phillip Frankland Lee and Margarita Lee, will open at Montecito Inn. The first, located in the former bar area to the left of the Inn's driveway, is poised to be Frankland's Crab & Co, a casual restaurant featuring an array of gourmet seafood items. Monarch, which will be located in the former home of Montecito Café, will soon follow, along with a gourmet ice cream shop featuring Chef Margarita Lee's dessert creations.
Upper Village
In April, we told you about the opening of Juniper, a women's clothing and accessory boutique in Montecito's San Ysidro Village. The shop is located in the former home of élu, a handbag, shoe, and accessory store that closed earlier this year.
Stylist, designer, and business owner Marie Ferris founded and operated a successful boutique in Del Mar for 16-plus years before moving up to Montecito to take on a house renovation project. Juniper offers one-of-a-kind jewelry, and designer handbags and belts, as well as an array of contemporary clothing including dresses, denim, leather jackets, woven silk blouses, luxury T's, and cashmere sweaters. The store is located in one of developer Richard Gunner's cottages, built to look like a residential home.
Also in the upper village: in June, we announced the one-year anniversary of Lilibeth Salon Hair & Makeup, owned by Lilibeth Caplinger. The space has been operated as a salon for decades, most recently as Salon Du Mont. Lilibeth, who was born in the Philippines and moved to the U.S. in 2002, rented space from Salon du Mont for a year before she decided to purchase the salon with the help of her friends, the Escalera family. The salon is open seven days a week and offers full hair services, makeup, facials, wedding beauty packages, and nail services.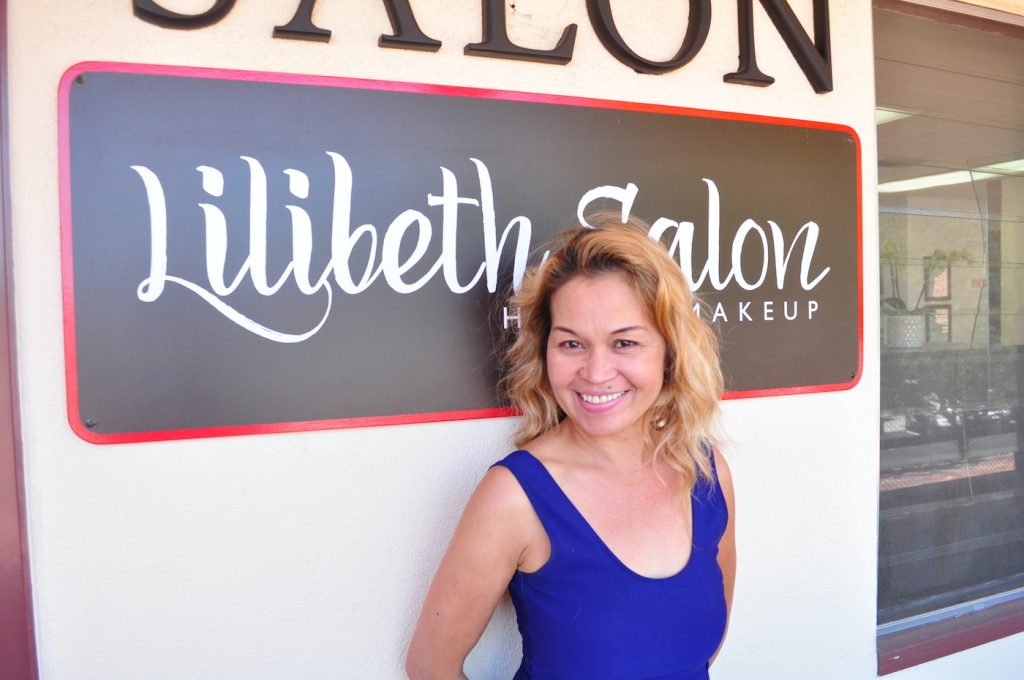 In September, Dadiana Salon in the upper village welcomed Katarina Adamovic, a licensed nail technician who specializes in an array of nail art techniques. Katarina has been a nail technician for the last five years, and has a devoted following of clients from Montecito, Santa Barbara, and Los Angeles. Katarina offers spa manicures, pedicures, traditional hard gel nails, Shellac soft gel nails, acrylic nails, acrylic with gel overlay, and the latest trends of designer manicures.
Montecito Milestones
Montecito Association Happenings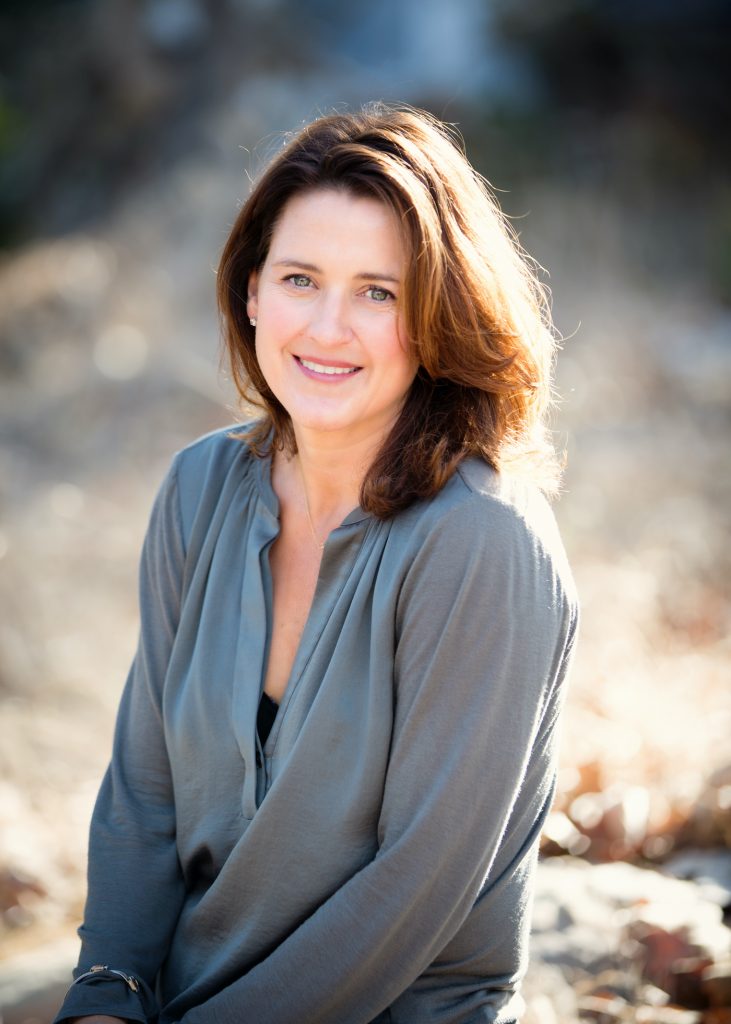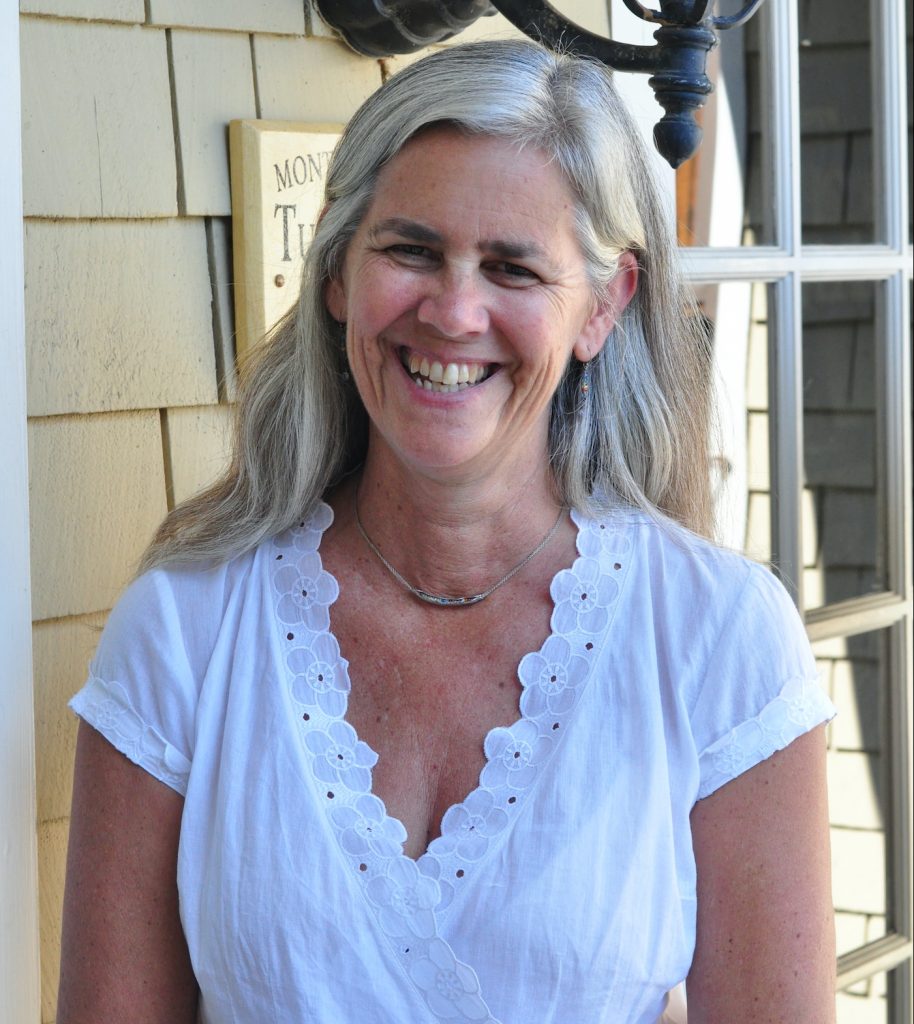 At the Montecito Association's 69th annual meeting in January, the MA board thanked outgoing president Aaron Budgor for his service. Three longtime board members retired, including Brenda Blalock, Trish Davis, and Tom Schleck. Five vacancies were filled on the board, including the re-election of Cliff Gherson and Charlene Nagel. New members included Laura Bridley, Houghton Hyatt, and Dr. Jerome Kay. New officers were voted in, with Nagel taking the reins as president. Monica Babich was elected as vice president, Dan Eidelson as second vice president, Michele Saltoun as treasurer, and Dr. Barbara Mathews as secretary.
In May, Eidelson stepped down from the MA to take a seat on the planning commission. The following month, Peter van Duinwyk was appointed as second vice president. In July, Penelope Bianchi and Megan Orloff were appointed to the board to fill two vacancies. In September, Dr. Kay passed away, leaving a vacancy that was filled by Sybil Rosen in October.
The Association had another busy year, including hosting several successful events. July marked the organization's 22nd Village Fourth parade and barbecue, once again organized by Mindy Denson. The MA honored outgoing school superintendents Tammy Murphy and Dr. Tricia Price as grand marshals.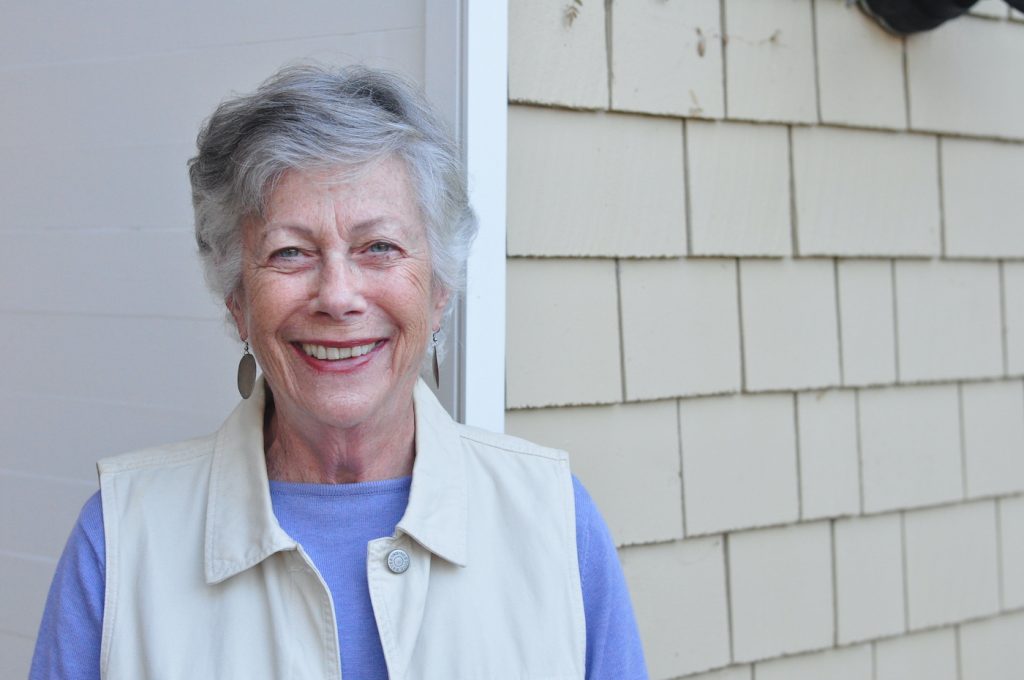 In October, nearly 200 Montecito residents attended the MA and Montecito Fire District's Disaster Preparedness Forum at Montecito Union School, which was chock full of valuable information from a panel of experts on how to prepare for emergencies. Fire chief Chip Hickman, MFPD Operations chief Kevin Taylor, MERRAG president Sue Ziliotto, MFPD's Wildland specialist Maeve Jaurez, MFPD's Public Information officer Joyce Reed, and Santa Barbara County's Office of Emergency Management director Robert Lewin discussed four major disasters that could affect Montecito, including earthquakes, flooding, tsunamis, and wildland fires.
November marked the MA's 32nd annual Beautification Day, which honored Jack Overall as Citizen of the Year. 
This year, the MA board and Land Use Committee weighed in on many important issues affecting Montecito, including Accessory Dwelling Units, Short-term Rentals, pedestrian safety on East Valley Road and Channel Drive, two proposed roundabouts in Montecito, the YMCA, the drought, and many more.
A major change for the MA came in August, when Victoria Greene, the Association's executive director for the last decade, announced her retirement. Her successor, Allison Marcillac, was introduced to the board in November.
Montecito Planning Commission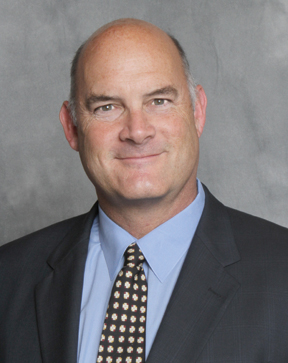 In January, new First District supervisor Das Williams announced his new appointments to the Montecito Planning Commission (MPC) and Montecito Board of Architectural Review (MBAR) to the Santa Barbara County Board of Supervisors. Since 2003, MPC and MBAR have helped shape the "village feel" of Montecito, ensuring projects and builders adhere to the Montecito Community Plan. The establishment of MPC and MBAR ensured that Montecito projects are observed by two groups of Montecito-minded people who understand and implement the Community Plan.
Supervisor Williams appointed Charles Newman and Donna Senauer to the Montecito Planning Commission, and longtime commissioner Jack Overall was reappointed for his 10th year. They joined current commissioners Susan Keller and J'Amy Brown. Michael Phillips, who had been on the commission since its inception, retired after 14 years of service. Joe Cole also stepped down at that time. In February, the new commissioners were sworn in. 
The MPC had a full year of reviewing and discussing such projects as Casa Dorinda's remodel, renovations at All Saints-by-the-Sea Episcopal Church, updates to the Montecito Architectural Guidelines and Development Standards, the Miramar, the 101 HOV lane, the Cannabis Land Use ordinance, Accessory Dwelling Units, Short-term Rentals, and several residential projects.
In May, Santa Barbara County Board of Supervisors appointed Montecito Association board member Dan Eidelson to the Montecito Planning Commission, two-and-a-half years after he stepped down from his seat on the commission in November 2014. Eidelson took the seat of Overall, who resigned in April after 10 years of service on the commission, citing health concerns.
In December, Williams announced upcoming changes to the MPC for 2018, including the reappointment of commissioners Brown and Keller, each for another two-year term. In January, Commissioner Eidelson will step down halfway through his term, with former Commissioner Colerejoining the commission to take over the rest of Eidelson's tenure. Senauer and Newman each have another year in their terms.
Coast Village Association
The newly formed (and renamed) Coast Village Association (CVA, formerly Coast Village Business Association) had a busy year swearing in a new board of directors, rebranding, and planning events throughout the year.
In April, the CVA hosted a community meeting at the Four Seasons Resort the Biltmore, in an effort to garner participation and enthusiasm for the resurgence of the longtime organization. Two-dozen people attended, including Coast Village Road merchants, property owners, nearby residents, and City and County representatives.
President Bob Ludwick began the meeting by introducing some of the key players, including vice president Trey Pinner, secretary/treasurer Thorn Robertson, and executive director Sharon Byrne. Ludwick gave an overview of what he is trying to accomplish within the organization, which includes holding four community meetings per year, in addition to celebratory events along the road (Ghost Village Road, Montecito Motor Classic, a potential wine and art event series), and monthly board meetings.
City transportation planner Rob Dayton gave a brief presentation, giving an overview of the planned freeway widening through Montecito and its potential effect on Coast Village Road. A roundabout at Olive Mill Road is in the works, as well as the reconfiguration of the Cabrillo/Hot Springs off-ramps. "Traffic is obviously a big concern along the street, and it greatly affects business," he said, adding that the CVA meetings will be a platform in which to come up with solutions to the parking and traffic issues along the road. "Advocacy is a very big part of the Association moving forward," Ludwick said.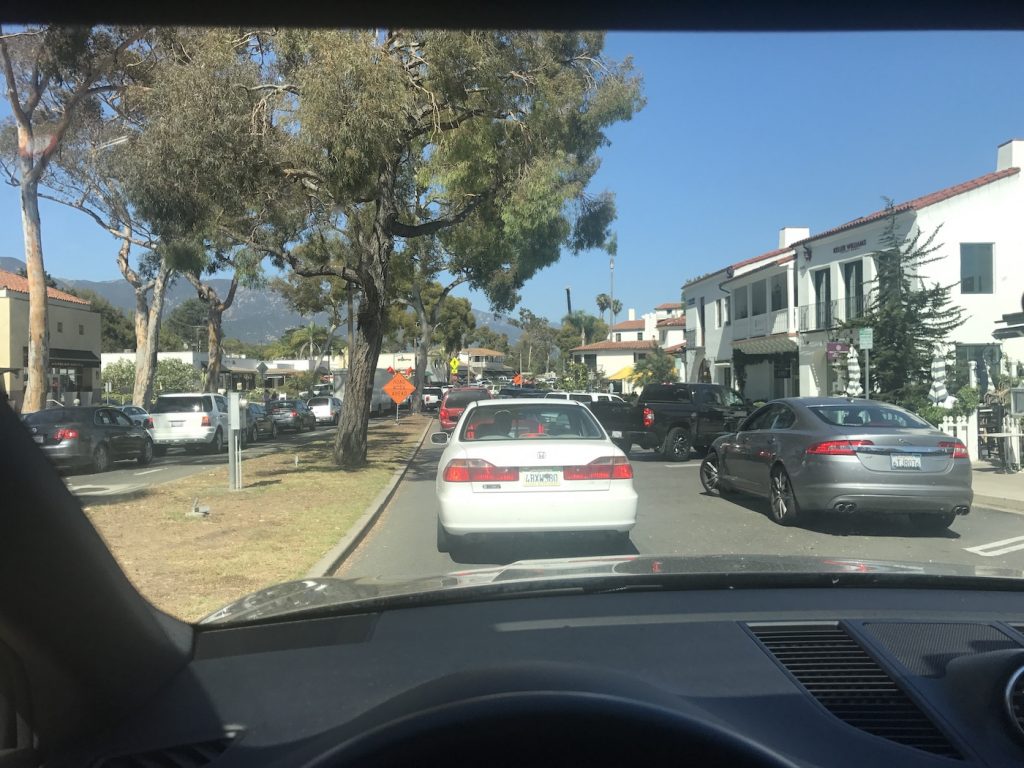 The group also discussed how to prevent Coast Village from becoming inundated with vacancies, such as lower State Street. Four committees were formed, including Traffic & Safety, Public Relations, Beautification, and Promotion/Marketing & Events.
The CVA was back in the news in July and August, when the summer traffic was at its worst and the gridlock on Coast Village Road became front-page news. Pete Williams, a 10-year Montecito resident and a daily frequenter of Coast Village Road businesses, in a letter to the CVA, wrote about the incessant problem of commuters speeding around Coast Village Circle, or pulling into the side parking areas in attempt to speed past the other cars on Coast Village Road, cutting back in at the end near Honor Bar. Williams pointed out the maneuver of using the parking areas to circumvent traffic is not only dangerous but detrimental to local businesses. Ludwick reported that the CVA had been in talks with the City of Santa Barbara to address the issue, and surveyors were on the road in the following weeks to determine potential solutions.
With the closing of the southbound Highway 101 entrance at Cabrillo Boulevard several years ago, Caltrans and SBCAG reps told Montecito residents that highly visible signage directing beachgoers to enter the freeway at both Garden and Milpas streets would help deter people from using Coast Village Road as a route to the freeway. But as evidenced this past summer, crowd-sourced traffic apps including Waze and Google Maps regularly diverted drivers onto Coast Village Road and into neighborhoods, in an effort to beat snarled traffic on the freeway.
Using the parking lanes as a way to circumvent the bulk of the traffic became an increasingly dangerous issue, and several business owners reported that customers complain that cars drive fast through the parking lane, making it dangerous and tricky to pull out of a parking space. Williams suggests installing physical barriers between the adjacent parking zones to prevent people from using the side parking areas as a thru street, and to encourage actual customers to pull in and park. Another idea he mentioned to us: change the direction in the parking area, so it's one-way south to north (diagonal parking the other way). Ludwick and his committee had other ideas, including more speed bumps in the parking zones, signage to deter using the zones as a thoroughfare, police presence to deter speeding, and creative ideas at the crosswalks along the road, which further snarl traffic. Along with the traffic, the barren medians and the increase in panhandlers only adds to the visual blithe of the road. Ludwick told us that beatifying the medians is also a priority of the CVA, and a committee comprising local architects and business owners have been meeting regularly to plan median beautification. 
In October, the Association "re-claimed" Ghost Village Road, attempting to make the trick-or-treat extravaganza safer and more organized. The event, which welcomed an estimated 2,000 kids and their parents, was supported by local law enforcement who helped tame traffic and monitor crosswalks. The CVA partnered with Direct Relief International, and several "donation stations" were positioned on the road in an effort to garner donations for hurricane relief.
In December, the CVA organized a Shop Local event to support local businesses; more than 30 retailers were set to participate by giving gifts with purchase, discounts, and raffle items. With the Thomas Fire dropping ash and smoke throughout Montecito, and thousands of local residents under evacuation, the event was not as well attended as hoped. Just two days later, Coast Village Road was also under mandatory evacuation, bringing an already paltry holiday shopping season to a halt. Ludwick and Byrne spent two days lobbying the City and local fire agencies to reopen the road once the immediate danger had passed; the rest of the evacuation zone in lower Montecito was free to return home two days later.
In the new year, we can expect more business advocacy from the CVA, as well as another shopping event in January to help local businesses recover from Thomas Fire impacts. The group's new website is set to launch in early 2018.
MFPD & MERRAG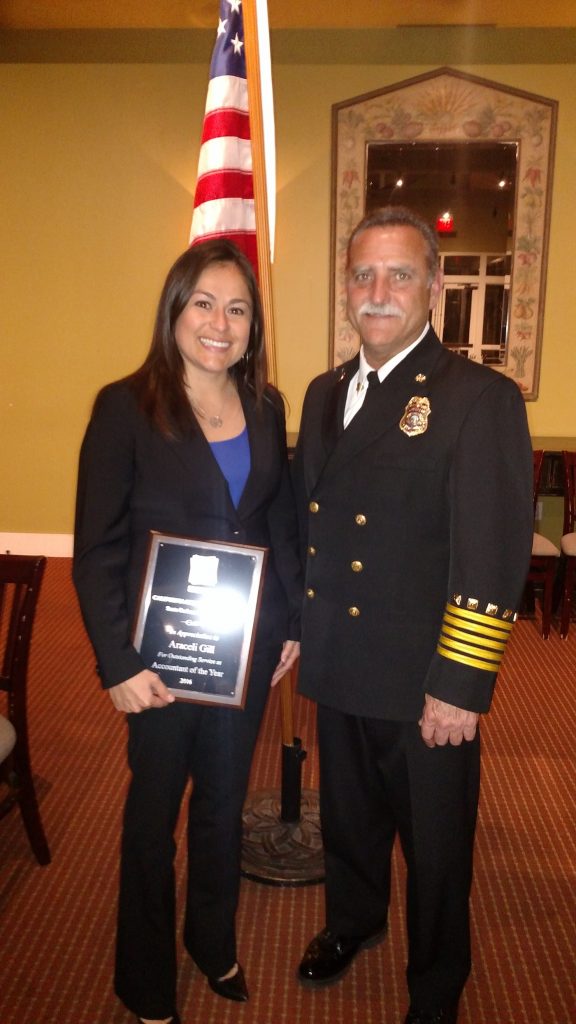 In addition to helping to save hundreds of homes in our community during the Thomas Fire, MFPD was in the news multiple times in 2017.
In February, Montecito Fire personnel were busy helping district residents fill sandbags at Fire Station 1. Araceli Gil, MFPD's accountant, received the Outstanding Accounting Award for the Santa Barbara County Chapter of the California Special Districts Association (SBCCSDA). Gil was credited with implementing an automated cloud-based staffing program; completing a comprehensive financial analysis of the District and implementing a new long-term financial plan; transitioning the District to a new Workers Compensation carrier, saving the District as much as $250K per year in premiums; and implementing a Flexible Spending Account for employees.
In April, MFPD acknowledged and thanked their dispatchers: Leslie Muller, Scott Edwards, and Jennifer Taylor, for their dedication, skill, and hard work. "They truly are our everyday heroes," said Jackie Jenkins, communications coordinator for MFPD.
Over the summer, the District marked its 100th anniversary with a special celebration at the Annual Pancake Breakfast on July 4th. "While most other fire departments are 'sub-departments' of a City or County government, Montecito Fire is a fully independent entity, governed by an independent Board of Directors whose sole focus is on the fire and emergency needs of Montecito without distraction or compromise," PIO Joyce Reed explained. "As we mark our 100th anniversary, we are deeply grateful for the tremendous community support we receive and for the department's outstanding team of men and women."
At a MFPD board meeting in November, Montecito Fire chief Chip Hickman presented a group of individuals each with a Life Saver Award for their contributions in saving the life of a Montecito resident who suffered sudden cardiac arrest in July. The resident was riding his bicycle along San Ysidro Road when he had the medical emergency and collapsed. Several civilians driving by came to his aid, which sent into motion a series of events that included CPR from a nearby sheriff's deputy, the aid of an Automatic External Defibrillator (AED) from the nearby YMCA, and help from paramedics and fire personnel. 
The recipients of the Life Saver Award were recognized for their individual efforts, providing emergency medical care and assistance, using CPR and AED skills in a situation in which the patient would have died had he not received immediate intervention. The fully recovered patient attended the meeting and had the opportunity to meet the following recipients. Community members: Rosario Alfaro, Ramon Adams, Roberta Tracy, and Maude Boersema. Santa Barbara County Sheriff deputy Steven Gonzales, dispatchers Rachel Chester and Shannon McLeod, American Medical Response paramedic Brad Moore and Emergency Medical technician Sterling Marshall. Montecito Fire Department dispatcher Jennifer Taylor; Fire captain Richard Lauritson, engineer Loren Bass; firefighters Daniel Arnold, Keith Powell; and firefighter/paramedic Ryland McCracken.
Also in November: a badge-pinning ceremony took place to honor three recently promoted fire personnel: engineer Rod Walkup, captain Ben Hauser, and Battalion chief Scott Chapman.
MERRAG (Montecito Emergency Response and Recovery Action Group) kept busy in 2017, holding monthly trainings, taking part in the community Disaster Preparedness Forum, and distributing masks and information during the Thomas Fire. 
In January, new board officers were installed: new president Sue Ziliotto was joined by Carrie Haffner (first vice president), Gayle Tucker (second vice president), David Boyd (secretary), and Tom Schleck (treasurer). Other officers include past presidents Phyllis Marble and Cate Wilkins, and at-large board members Jane Dyruff, Vicky Harbison, Mike McCaleb, Warner Owens, and John Ziliotto.
MERRAG is a network of trained volunteers who are prepared to respond to a community disaster during the critical first 72 hours following an event. The organization works hand in hand with Montecito Fire Protection District, as well as Montecito Water and Montecito Sanitary districts, to provide an extra layer of support during emergency events. MERRAG was founded by the leaders of the three local special districts, who all recognized their limited resources to cover the Montecito area and believed that training volunteers was a way to help the community recover more quickly during a disaster.
In September, the group held a barbecue at Upper Manning Park to mark the organization's 30th anniversary. Montecito Fire Protection District personnel, MERRAG board members and volunteers, and members of the community gathered to celebrate; the event also served as the announcement of the retirement of Jane Dyruff, who had volunteered with the nonprofit organization for more than 25 years.
First District supervisor Das Williams attended the anniversary event, reading a formal declaration from Santa Barbara County. Others members of the Montecito community included Fire chief Chip Hickman, many Montecito firefighters, representatives from Montecito Water District, and local school and church leaders.
Montecito Water & Montecito Sanitary
Two special entities in our neighborhood, Montecito Sanitary District and Montecito Water District, announced the hiring of new employees early in the year: MSD welcomed new engineering manager Carrie Poytress, and MWD welcomed business manager Tom Sheil, engineering manager Adam Kanold, and Public Information coordinator Laura Camp.
In January, we reported rain totals in Montecito were above average, and in February, the Montecito Water District Board met to strategize on the District's supplemental water supplies and drought restrictions. Despite the continuance of above-average rainfall, the State Water Resources Control Board voted unanimously to extend the current water conservation rules through September. In alignment with that decision, Montecito Water District continued to operate as it has during the driest days of the six-year drought, despite the wet weather.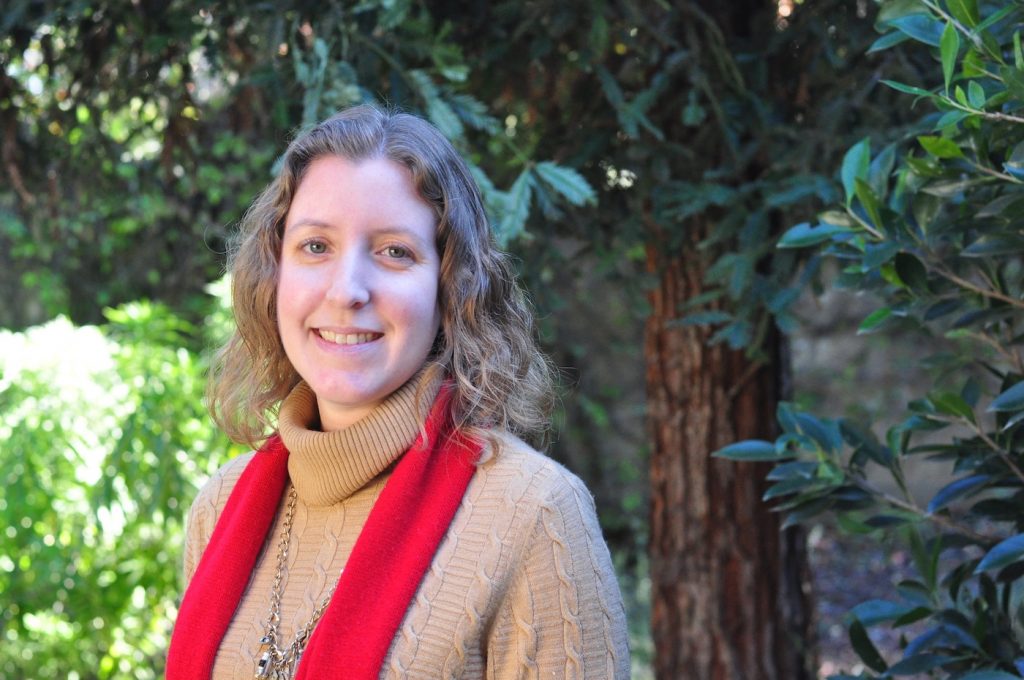 In March, the MWD voted to suspend Ordinance 94, which imposed penalties for water use in excess of monthly customer allocations. In August, the board further adopted Ordinance 95, which repealed drought ordinances 92 and 94. Ordinance 95 eliminated monthly customer water use allocations and penalties, but continued the Water Shortage Emergency and retained numerous water-use restrictions. Ordinance 95 calls for ongoing voluntary conservation in excess of 30% compared to 2013 usage to maintain compliance with State law: Senate Bill X7-7, which requires 20% reduction in urban water use by 2020.
The new ordinance cited a number of circumstances that contributed to its adoption, including the powerful storm on February 17, which brought nearly eight inches of rainfall to our region over a 48-hour period. The District projected having adequate water supplies for the next three years, according to the Ordinance language. Ordinance 95 also continued the temporary prohibition on issuance of new water meters and increasing the size of current water meters, except under certain emergency circumstances, including the need to meet fire sprinkler flow requirements.
In November, the MWD Board discussed pursuing an independent MWD desalination facility, with the first step including the solicitation of development proposals from public private partnerships. Staff findings, supported by MWD consultant Clean Energy Capital, indicated that an independent facility could be financially viable and provide more control and long-term certainty of supply than was available through negotiations with the City. The board voted unanimously to move forward with the plan, emphasizing that it could be "off-ramped" at any time if more favorable negotiations with the City resume. 
At Montecito Sanitary District, general manager Diane Gabriel was in front of the Montecito Association Board of Directors in October, reporting on a project that the District is pursuing, which includes building a new Essential Services Building on the five-acre campus across from the Santa Barbara Cemetery. The project is part of MSD's 2004 master plan, which also included a new maintenance building and laboratory, which have already been built. This new structure will replace the existing Essential Services Building, which MSD board president Bob Williams reported is undersized and has mold, termites, asbestos, no insulation, and a leaking roof.
The new building, designed by architect Brian Cearnal, will be constructed on a different portion of the campus, in order to abandon the access on Monte Cristo Lane. The building will be Spanish Colonial Revival in style, with a terra cotta roof and white walls. Design details are expected to be hammered out at Montecito Board of Architectural Review in the coming months, but the project is not required to be reviewed by the Montecito Planning Commission. The venture is expected to be completed in two years and is completely funded by the MSD.
Short Term Rentals
One of Montecito's most contentious issues over the last two years was put to bed this year: after dozens of hearings and community meetings, the Santa Barbara Board of Supervisors, in October, approved an ordinance banning Short Term Rentals (STRs) in unincorporated Santa Barbara County, including Montecito.
The board voted to prohibit STRs in residential zones, agricultural zones, and mixed-use zones, while allowing "Homestays" in residential and AG-1 zones, with restrictions. A homestay is a short-term tenancy in which an owner or long-term tenant of at least six months is on the property at the same time as the short-term tenants. The board voted that a homestay cannot exceed the rental of more than three bedrooms, and a homeowner can only apply for one homestay license. Homestays must also have a nuisance response plan in place. Those wanting to apply for a permit for a homestay may do so in early 2018.
After discussing the draft ordinance language for multiple hours, as well as hearing from 45 members of the public, the board ultimately voted to allow STRs in commercial zones, as well as a new overlay (dubbed the Coastal Zone Historic Overlay Zone), located in Montecito. The overlay district spans from South Jameson Lane to the beach, between part of Danielson Road and Posilipo Lane. Roads including Edgecliff Lane, Miramar Beach, Humphrey Road, and Eucalyptus Lane are included in the overlay district. The Sea Meadow planned unit development is also included in the zone, despite the fact that STRs have been prohibited by the development's CC&Rs since 1990.
The overlay district does not include Padaro Lane, an area some say has historically been used for short-term rentals. The board of supervisors may include more areas to the overlay at a later date, and the current overlay must first be certified by the Coastal Commission before permits will be issued.
Supervisors Janet Wolf, Das Williams, and Joan Hartmann voted in favor of the ban, with supervisors Steve Lavagnino and Peter Adam voting against it. The grace period to operate STRs and transition to another allowed use lasts until September 30, 2018. Then enforcement actions will start taking place against those illegally operating STRs in the zones that the use is no longer allowed.
At that time, the County will cease collecting Transient Occupancy Tax (TOT) on short-term rentals that are being run illegally. It is estimated that current STRs bring in roughly $1.5 to $2 million per year, and that if regulated rather than banned, could bring in upward of $3M.
Public comment was a mix of those in favor of common-sense regulation of STRs, and those appreciative of the board's decision to ban them, citing traffic and noise nuisances in residential neighborhoods, as well as a dire long-term rental market, which is currently at a .6% vacancy rate. Cori Hayman, speaking on behalf of the Montecito Association, reiterated the MA Board's position that homestays should be strictly regulated, suggesting one bedroom shall be the maximum amount of space to be rented out, along with a restriction of one car. The MA also suggested that the County shall only issue a limited number of homestay permits, not to exceed 3% of the total Montecito housing stock, and not have more than one homestay permit per 10 continuous parcels. None of those strict regulations was included in the approved ordinance language.
Accessory Dwelling Units
Accessory Dwelling Units (ADUs) were discussed at length this past year, beginning in February when we reported on two pieces of legislation that were adopted by the California State legislature and signed into law by governor Jerry Brown. Assembly Bill 2299 and Senate Bill 1069 reduced barriers, streamlined the approval process, and expanded the capacity to accommodate the development of ADUs to provide additional rental housing in residential areas. Santa Barbara County spent the year amending the local ordinances in order to comply with the new laws, which pre-empt the County's existing standards.
The new State requirements allow property owners to have permitted ADUs (a.k.a. "granny units") on their residential property, with restrictions. Property owners would be required to provide additional parking for such units: one extra parking space for each sleeping room in the ADU, unless certain criteria are met (i.e., the ADU is located within one-half mile of public transit, or other conditions.) There are also setback requirements, and the units may be subject to requirements set forth by special districts including the Montecito Water District and Montecito Sanitary District.
At a special hearing in April, the Montecito Planning Commission spent nearly seven hours further discussing ordinance language pertaining to ADUs, in an effort to be able to make recommendations to both the Board of Supervisors and Santa Barbara County Planning Commission. Much of the content reviewed dealt with language nuance, including removing specific words and phrases that could be interpreted to be inconsistent with the State legislation language, therefore adding the potential for legal challenge.
In September, the Santa Barbara County Board of Supervisors were given a presentation by planning staff, outlining proposed amendments to the current land-use ordinances in order to implement recent State law regarding Accessory Dwelling Units (ADUs).
The supervisors took issue with many of the proposed revisions and voiced their opinions that some restrictions did not coincide with the intent of the State laws. The presentation touched on such items as floor area limits, parking restrictions, owner occupancy requirements, rental period requirements, and more. "I'd like to see staff go back, get some clarifications," said 5th District supervisor Steve Lavagnino. "We are the poster child for why this was written, and it is to light a fire under us, and maybe allow us to cut through some of the bureaucracy. I'm not going to be able to vote to move the ordinance forward." First District supervisor Das Williams agreed, adding that the proposed amendments needed more clarification, as well as review by the Department of Housing and Community Development. "If a lot of local jurisdictions pass ordinances that are contrary to the State law, the State will continue to take more local control away, and I think that's not desirable," Williams said.
The supervisors did not adopt the ordinances and will take up the issue at a later date, after more clarification.
Thank You!
As always, we'd like to extend a big THANK YOU to our supporters, advertisers, contributors – and most importantly, our readers, without whom we would not be able to put this publication together week after week, for more than two decades.
We'll see you in 2018!
You might also be interested in...