Mistletoe Ball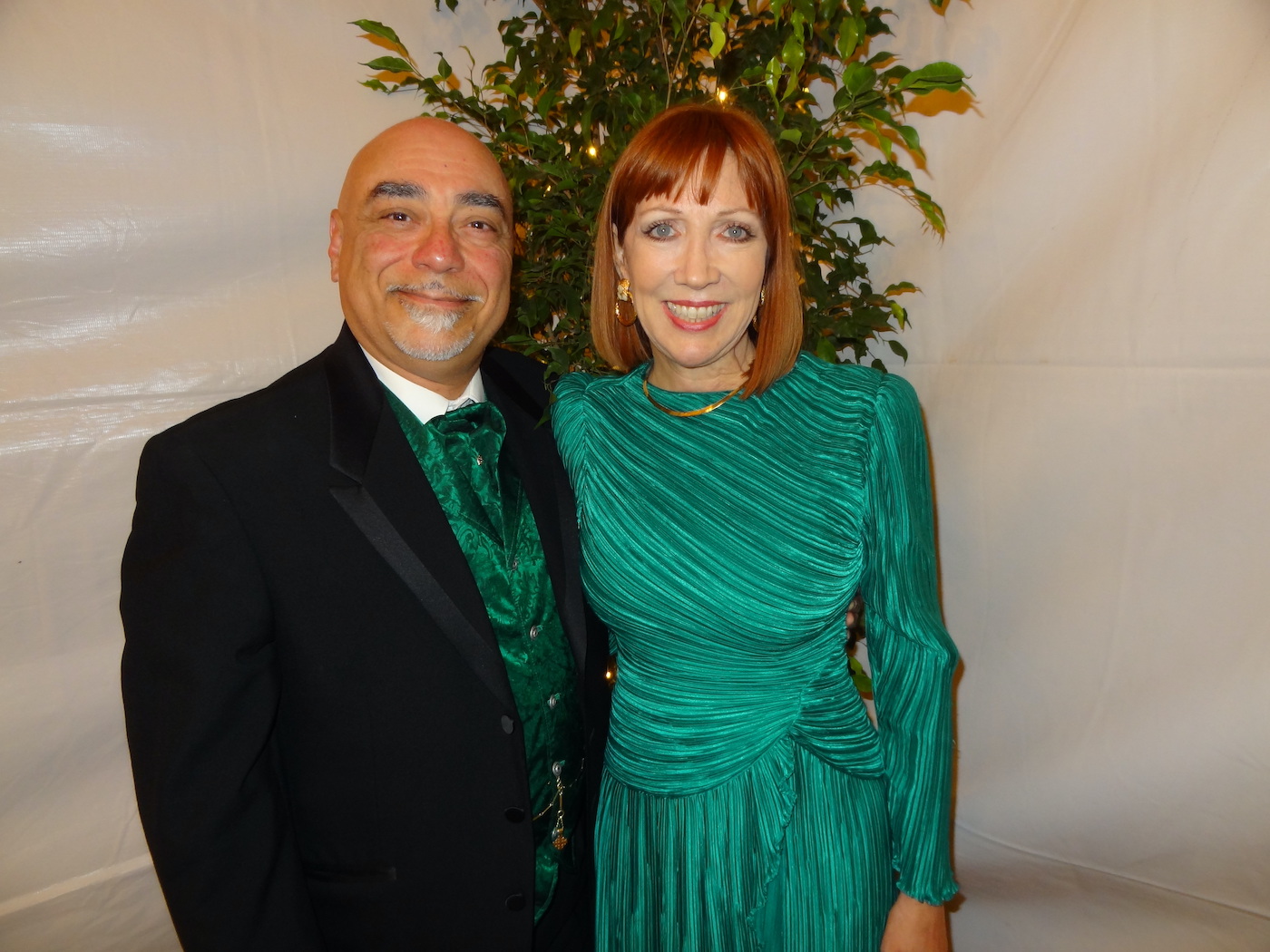 The twenty-sixth annual Catholic Charities Mistletoe Ball took over the Biltmore Coral Casino for a night of wining, dining, and dancing. We began on the terrace and ended in the beautiful ballroom totally decorated with the walls draped in forest-green fabric and the ceiling hung with hundreds of peach-colored balloons with silver milar strings.
Co-chairs Carol Wathen and Debbie Saucedo along with their mistletoe mob created this magical vision: Kristan O'Donnell, Evangeline Herrera, board president Maribel Jarchow, Janet McCann, Christine Holland, Dolores Johnson, Genevieve Morlino, Chris Toomey, Jane Burkemper, Barbara Kummer, Lynn Kirst, Yolanda Vasquez, Erin Graffy, Angie Ferrero, Lana Marme, Vito Gioiello, Pat Beach, Rosanna Garrison, and Al Anglin.
Neal Graffy told us what Catholic Charities does. "They serve the working poor in Santa Barbara County – with a hand-up, not a hand-out – helping to keep families together, in their home and on the job. Catholic Charities serves all people regardless of faith and is the largest direct distributor of food to the poor in Santa Barbara County. We helped 44,000 people last year."
Guest speaker was Bishop Robert E. Barron. During dessert, John Palminteri ran the live auction with a favorite item being tickets to Hamilton with airfare to New York, or for the National Touring Company to Boston, Chicago, or Washington, D.C. While gobbling up dessert it was nice to note: "A special dispensation by Bishop Barron for this evening ensures that the calories will slip on through to limbo."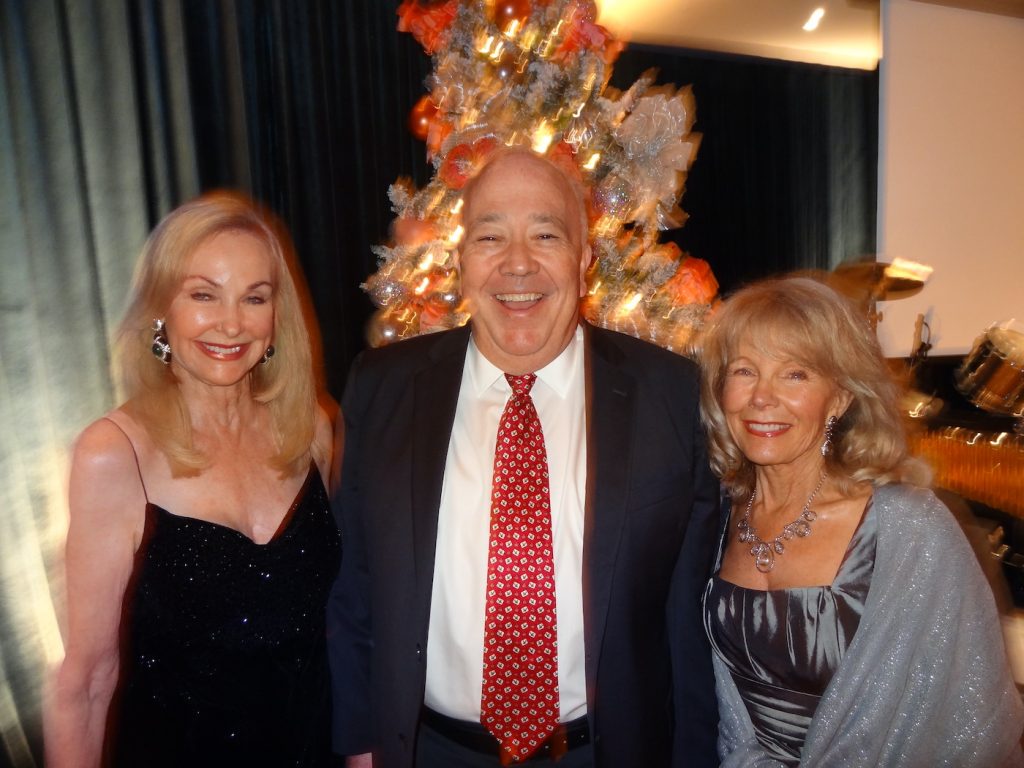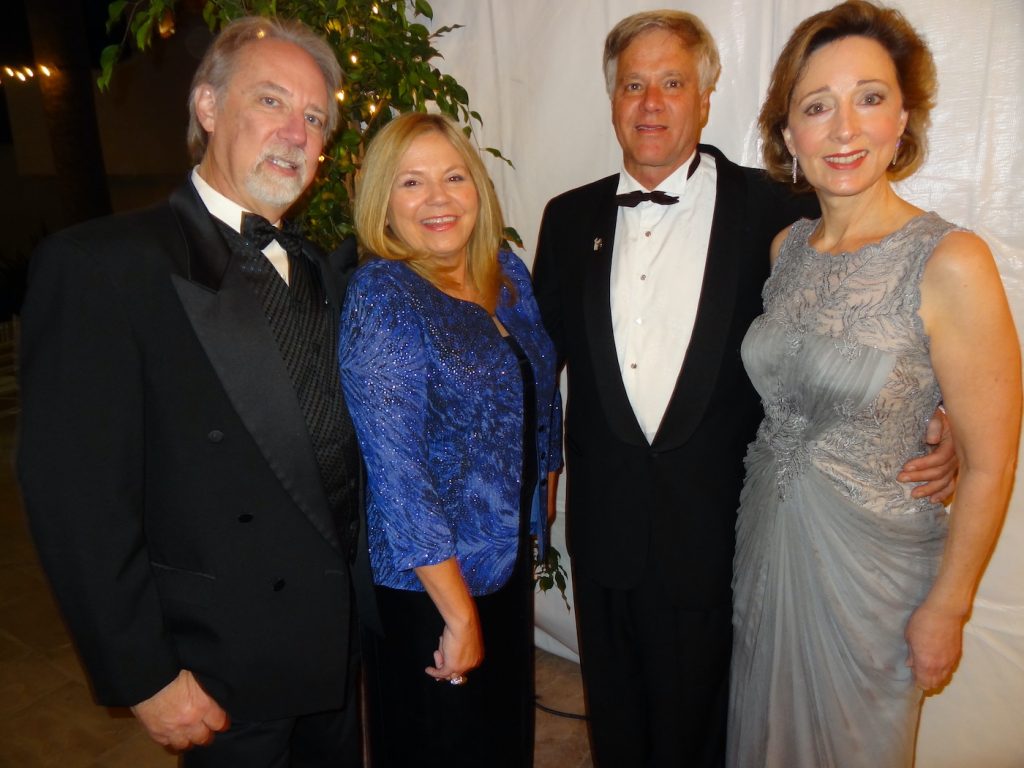 The evening honorees were Dr. James (Jim) Garcia and Erin Graffy with the presentation by Anne Towbes. They not only were honored but also worked on the committee. Erin writes for multiple publications, including the Santa Barbara News–Press and the Montecito Journal plus many books and has received many awards and served on many boards. Her husband has many interests, including playing his medieval instruments or traditional Irish music on his guitar. He has been secretary and vice president of the Catholic Charity's Board. He also helped them get out from under some financial problems. The list goes on. They both deserve the honor.
Another person to be noted that evening was Chris Toomey who was called an archangel patron. He is a past chairman of the Mistletoe Ball, a former board member, the founder and chairman of the Silent Angel Campaign (funding), and special benefactor to Catholic Charities. They receive no money from the archdiocese.
It was time to get out the dancing shoes to the sounds of MissBehavin'! Twas a good way to begin the holiday season. If you'd like to help a family in distress, call (805) 965-7045.
You might also be interested in...