Makeshift Meeting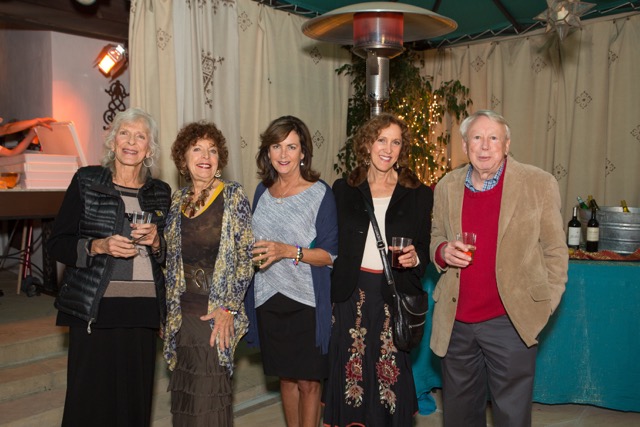 It was a very in-tents occasion when the 30-year-old World Business Academy hosted a "gratitude gathering" at the home of its founder Rinaldo Brutoco and his wife, Lalla.
As smoke from the raging Thomas Fire down south in Ventura filled the skies, which had also effected power supplies to our Eden by the Beach, given one of the main substations is in Santa Clara, the 60 guests gathering in a marquee erected next to the house, noshed on pizzas cooked by Alberto Morello and his capable acolytes from Olio e Limone and quaffed an eclectic selection of wines.
Among the supporters of the cause were Harry and Judi Weisbart, Stan and Betty Hatch, Andy and Adrianne Davis, Betsy Ingalls, Mike Weissman, Wade Roof, Ted and Shandra Campbell, Michel Saint-Sulpice, and Connie Brown.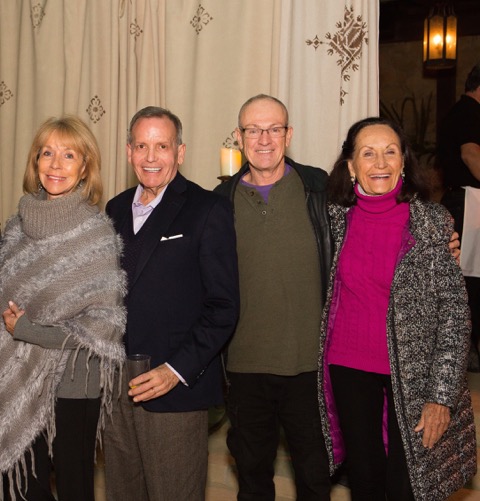 On the Money
Top bling purveyors Tiffany and Company, which just celebrated the 10th anniversary of its La Cumbre Plaza store, is taking the concept of pricey luxury to a new level.
It has launched a new line of "ordinary objects," which appears to be made up of extremely high end takes on normally mundane home items.
Among them is a sterling silver coffee can priced at $1,500, a $245 protractor, and even a $250 straw – and these are far from being the highest price tags.
A tiny silver pill box is offered for $350, a set of table-tennis paddles for $650, thanks to sterling silver engravable plaques and blue leather, while a silver and amazonite tic-tac-toe set is $1,000.
For youngsters, there's a Tiffany take on Lego building blocks, made from walnut and sterling silver, sold in sets of 10 for $1,500.
One of the more bizarre items is a $9,000 ball of yarn rendered using strands of textured sterling silver.
There's also a $10,000 bird's nest complete with porcelain blue eggs, and a $650 sterling silver first-aid box, with no products inside.
You might also be interested in...