Kathryne Designs, Coast Village Veterans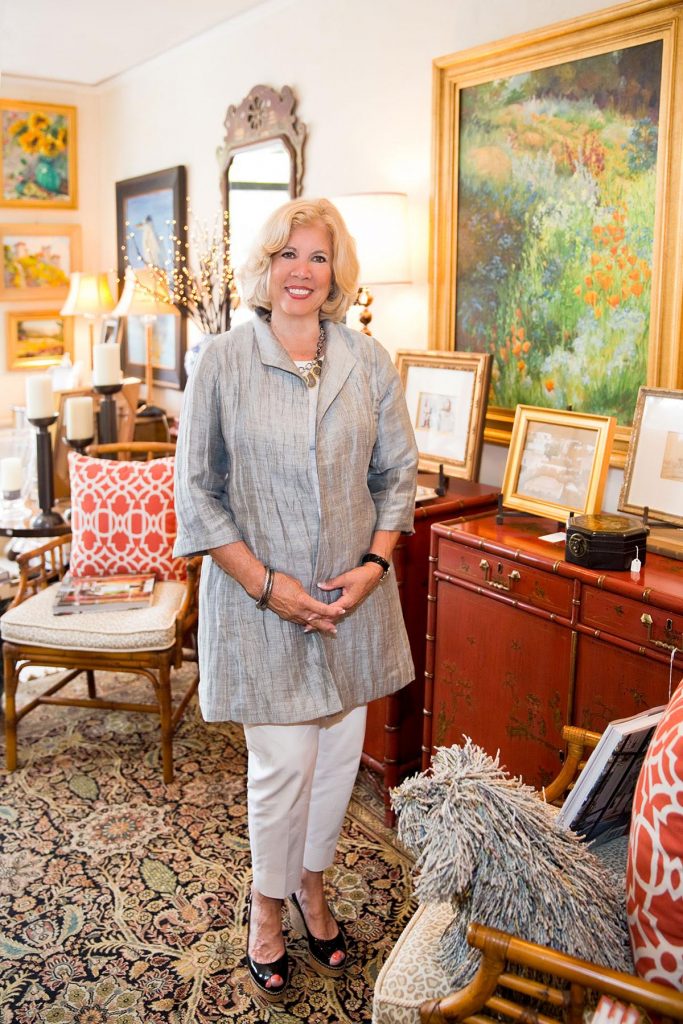 On the brink of Santa Barbara County's wealthiest village, amid the towering eucalyptus and celebrities that are strewed along the popular strand of Coast Village Road, a Santa Barbara company by the name of Kathryne Designs Incorporated continues on after many successful years in the world of interior design.
The 14-year-old business is owned by longtime design veteran Kathryne Dahlman, who is a member of The American Society of Interior Designers. Behind the store's front window – a large plate of glass wrapped with a strain of Christmas holly, as Old Saint Nick stands on an old wooden chest, smiling at the sporadic flow of passersby – there are three different display rooms that are all pre-decorated with a selected variety of local art and home décor.
"We set the rooms up to look like it would in the client's house, changing the rooms around for seasonal purposes," says Kathryne. "But no matter what, I always work with the client to meet their needs."
Despite the "array of home décor items curated by Mrs. Dahlman personally" and the contemporary chairs, lamps, and candles—as well as French antique tables, its cherry surface topped with various books about Spanish Colonial architecture and other educational topics – the USC graduate and her business represents eight local artists.
"Yes, the art is most prominent," says Kathryne, who lives in Studio City and commutes to her Santa Barbara business one to three times a week.
Currently, the design studio holds a handful of art done by local artist Ruth Ellen Hoag, who, according to her website says, "My art is based on the figurative genre." That includes her painting with a dozen dark-silhouettes who hide under their own black umbrella, their shadows stretching across the wet, green locale. Or a man in a black suit, cuddling a six-string guitar as his left hand slides high on the painted frets, with colors such as red, blue, yellow and black, each sectioned off like the flag of another country.
On another note, the nearly decade-and-a-half-old business has recently lost one of Kathryne's top employees, Jordana Lawrence, who was manager for these past two and a half years. The two found each other on Craigslist and developed a friendship, personal and professional, during the last few years of Jordana's employment.
"It's very sad that I am leaving Kathryne, but of course we will always remain friends," says Jordana, who has worked in the teaching profession as well – from preschool in Ojai to theatre arts at Bishop high school.
Furthermore, Kathryne also sells "Simon Pearce" decorative glass, as well as antique calligraphy brushes, soaps, veneered and restored tables, and other products and gifts to put the finishing touches on the client's dream house.
"We have a little bit of everything," the design expert says. "And in the end, we are a 'Mom and Pop' store that is having to compete with the Internet."
Kathryne Designs is located at 1225 Coast Village Road, suite A. They are open Monday-Saturday from 10 am to 5 pm, and Sunday 11 am to 5 pm.
You might also be interested in...