Fighting the Thomas Fire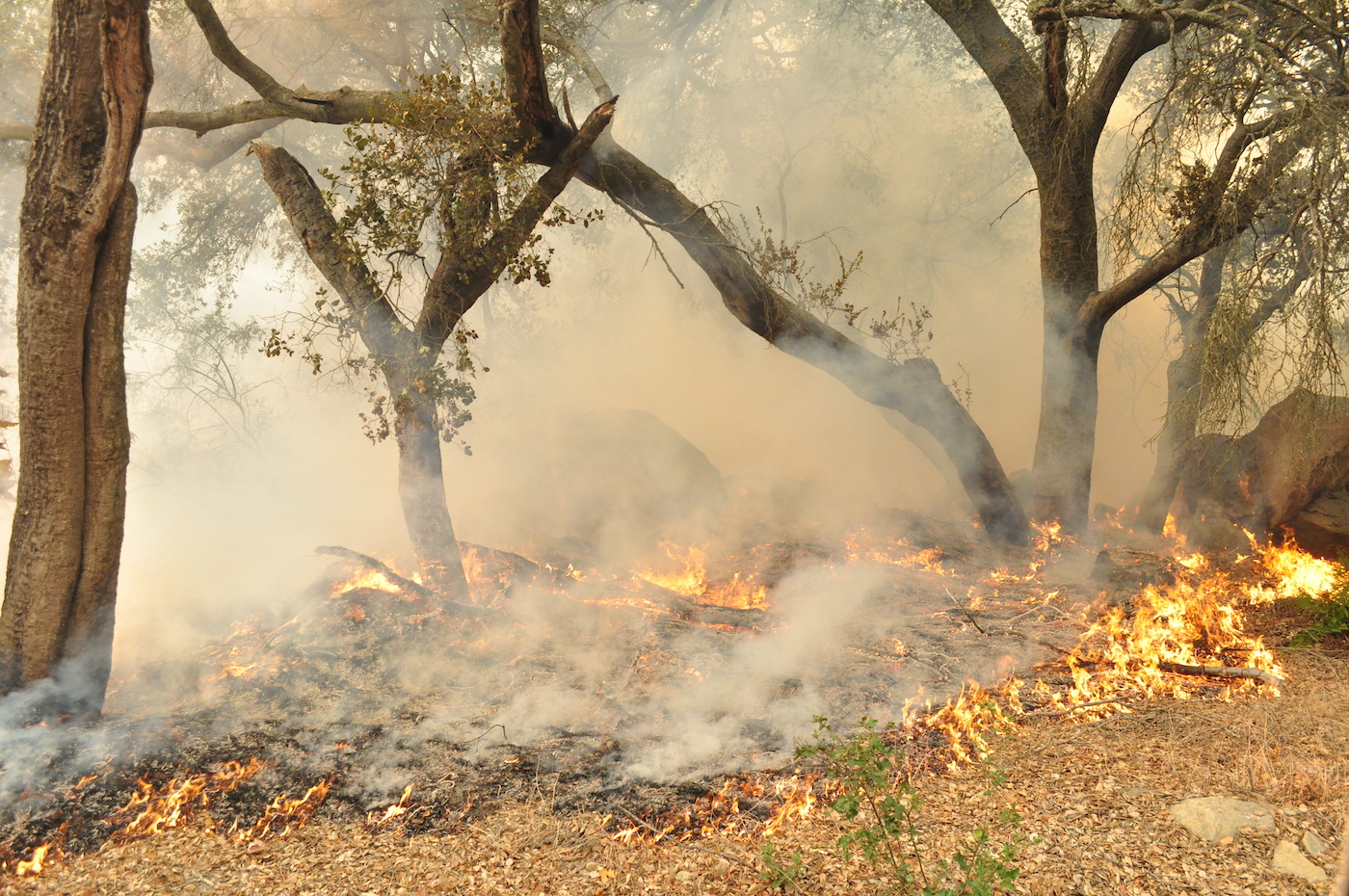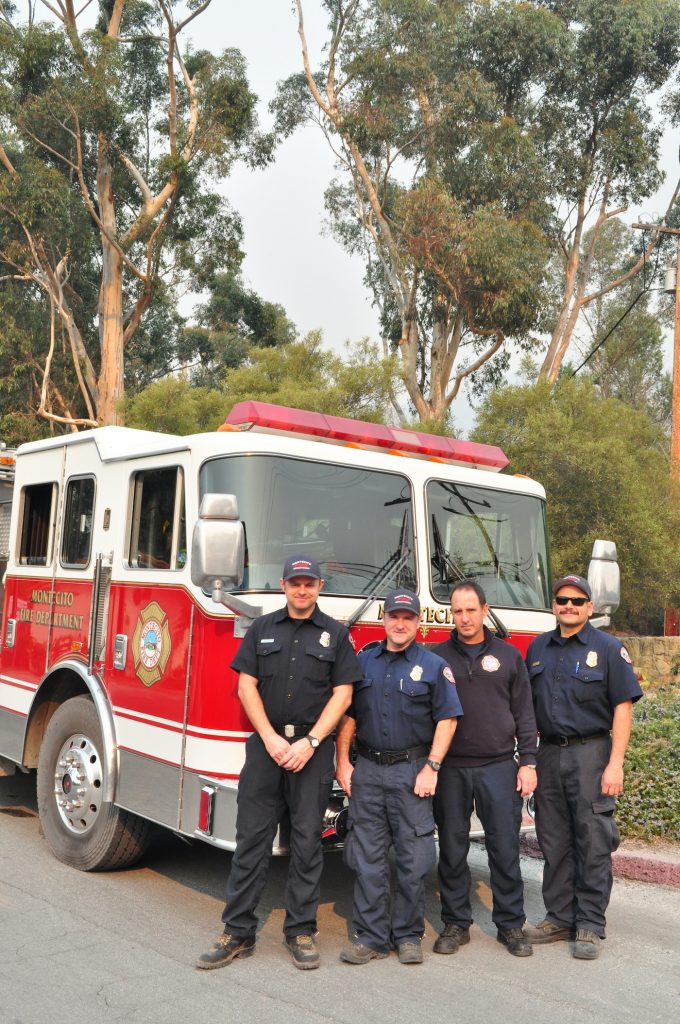 At 10 am on Tuesday, December 12, dozens of Montecito firefighters and personnel gathered at Fire Station 1 for a morning briefing on the Thomas Fire, which, as of press time, had burned 234,200 acres and was 20 percent contained. For more than a week, MFPD has been operating in an "all-hands-on-deck" mode, meaning 24-hour shifts for the firefighters, who are asked to spend the majority of their 24 hours off at the fire station to stay informed and engaged.
"I cannot thank you enough for your commitment to this District and your commitment to the Montecito community," Montecito Fire chief Chip Hickman told his crew at the end of the briefing.
The previous evening of December 11, the blaze continued to ignite the backcountry of Montecito, making headway in the Romero Drainage and causing several spot fires that could be seen from lower areas of Montecito. "It was nothing unexpected," Chief Hickman told us. "The fuel bed is ripe for ignition, and thankfully the weather is cooperating," he said. Until Tuesday, the fire had not technically entered MFPD boundaries; around 11:30 that morning, the fire jumped a ridgeline and threatened homes on on Bella Vista Drive, bringing it officially into the District.
As of press time, the fire is the fifth-largest fire in California history, and it is on pace to become the largest. "It would not surprise me at all if it reached that level," said Chief Hickman, who lost a barn and outbuilding on his own property in Casitas Springs during the earlier phase of the Thomas Fire.
More than 150 engines from all over the country are currently strategically stationed in the District, poised and ready to go if necessary. "We're talking teams from Arizona, Nevada, Colorado, Oregon, and the rest of California," Chief Hickman said. There are large air tankers, DC10s and 747s, 28 helicopters, and 6,400 firefighters fighting the blaze; as of Monday, 1.7 million gallons of water had been used to fight it. The plan on Tuesday was to continue staging at points further west: Mission Canyon and Highway 154, so if necessary, the fire could tie in with burn scars from the Zaca, Rey, Jesusita, and Whittier fires, which would slow down its progression. "We're preparing for the bigger picture," said Thomas Fire Operations chief Chris Childers at a town hall meeting December 11.
With relative humidity clocked at 1 percent near the fire, and a chance for northeast winds through the middle of the week, the Thomas Fire remains a critical situation, Chief Hickman said.
Evacuations & Looting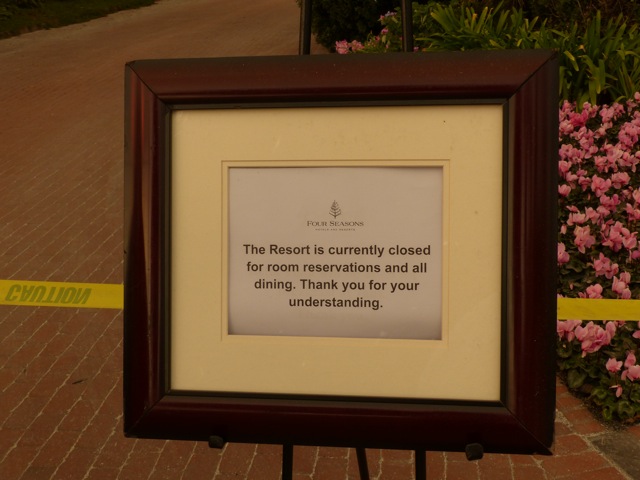 All of Montecito above Highway 192 is under a mandatory evacuation as of press time. Chief Hickman allowed us to join him as he surveyed the fire lines on Tuesday morning, where it became clear why the area was under such an order. With dozens of fire engines, strike teams, police cars, and other personnel vehicles traversing the roads to protect property, civilian presence is not just a nuisance, it's downright dangerous. "Imagine if firefighters speeding up these winding roads to save a structure, and down comes a resident, fleeing for their lives through the smoke and ash," Chief Hickman said. "It really is vital for people to leave when they are ordered to. Let us do our job."
Cooperating agencies include Cal Fire, Los Padres National Forest Service, Santa Barbara County Fire, Summerland/Carpinteria Fire, Ventura Fire, CHP, Santa Barbara County Sheriff, and many others. MERRAG (Montecito Emergency Response and Recovery Action Group), Montecito Fire's volunteer organization, has been staged in the upper village and at Montecito Union School, giving out masks and information. "It really is all-hands-on-deck, and we have every resource at our fingertips," Chief Hickman said.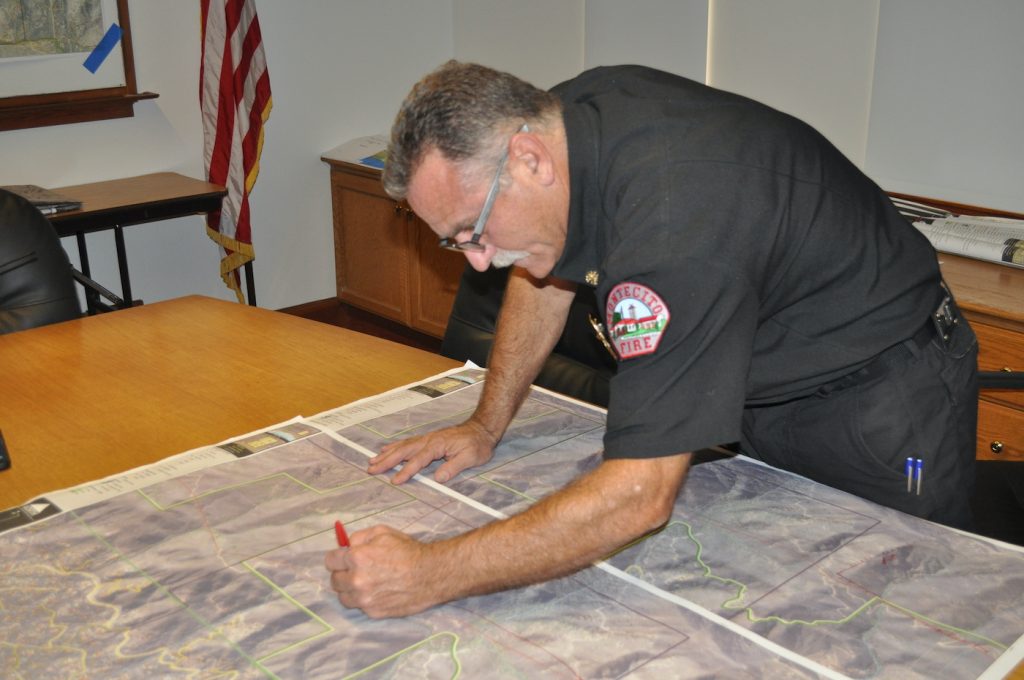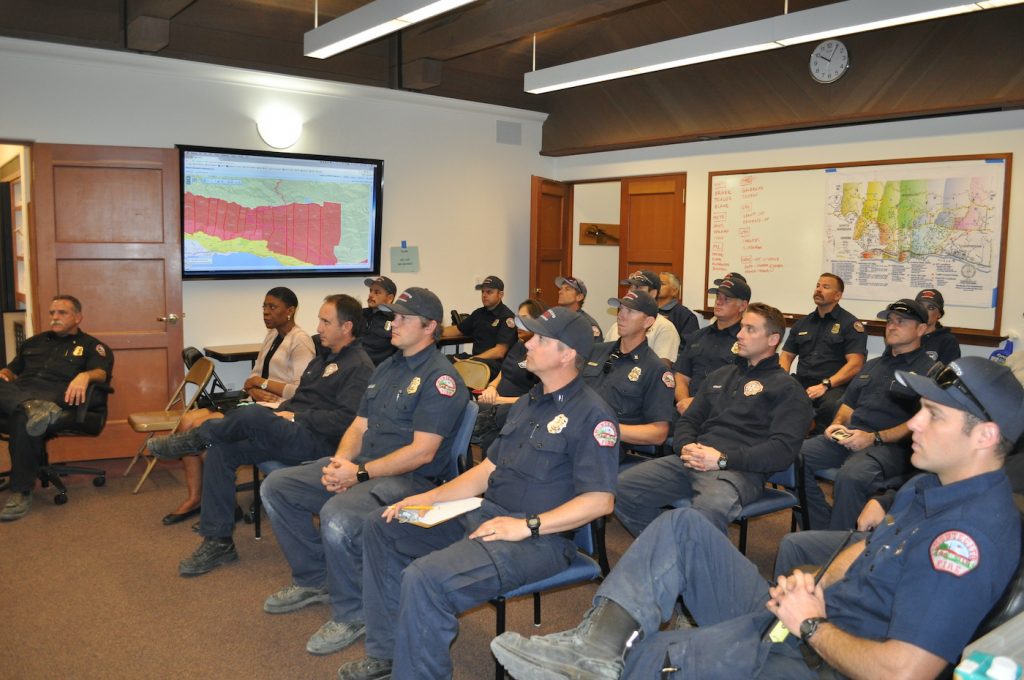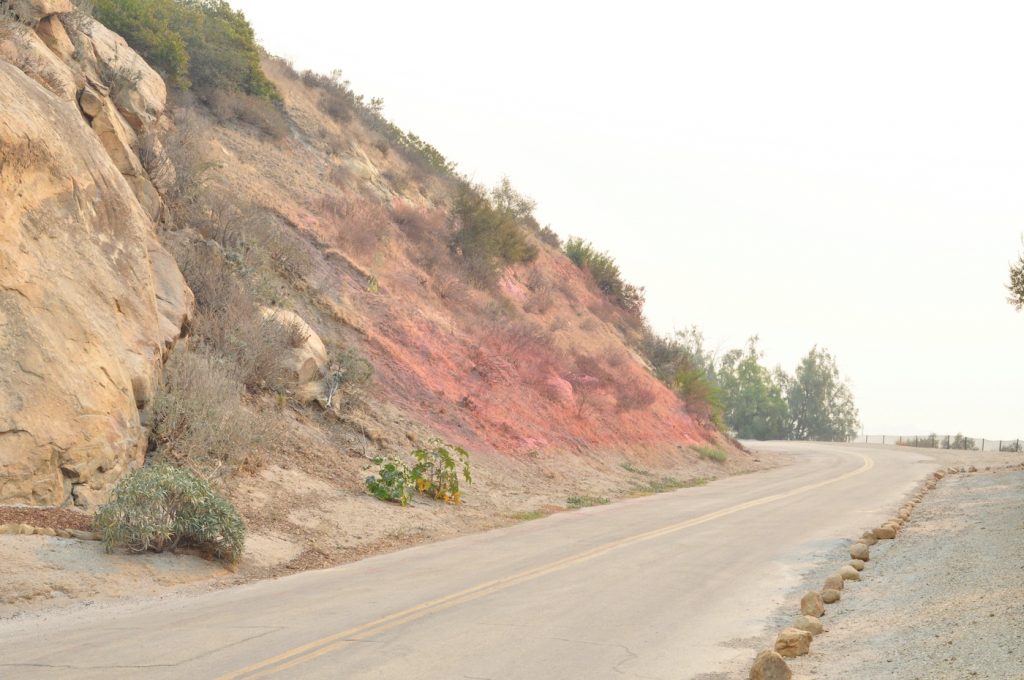 With no residents driving through town, it's also easier for officials to spot those who have no business being in our neighborhoods; so far, two looters have been arrested after attempting to steal from Montecito homes. "I know one was evacuated directly to jail," Chief Hickman said; the other was caught stealing a bicycle from someone's garage.
Areas south of Highway 192 are under voluntary evacuation orders, meaning residents should be prepared if the area is upgraded to mandatory. A communication snafu on Sunday evening mistakenly ordered the area north of Highway 101, south of Highway 192, east of Olive Mill, and West of San Ysidro to evacuate; that order was quickly recalled two hours later. "Because there are multiple agencies and multiple people involved when an emergency notification goes out, these errors unfortunately happen. We corrected it quickly. This is a dynamic situation with a lot of people involved; we want to be perfect, but we are human," he said. That incident, along with an earlier WEA (wireless emergency alert) with instructions to evacuate immediately that was mistakenly sent countywide, will no doubt be discussed when the Thomas Fire is over.
As of press time, one home on upper Toro Canyon had burned, along with two homes in Gobernador Canyon.
Ghost Town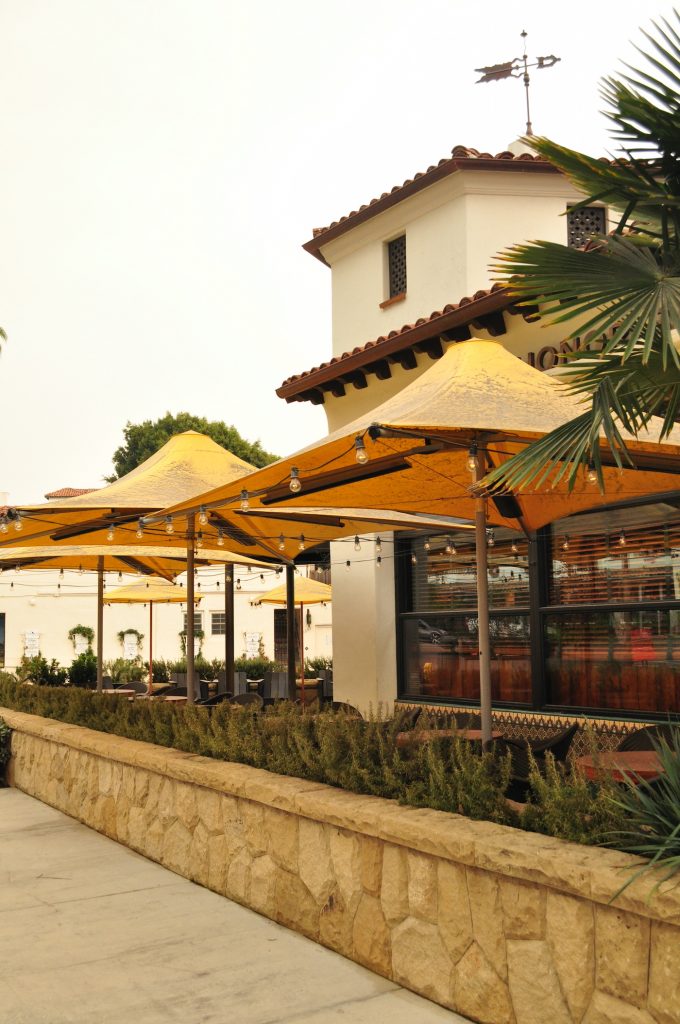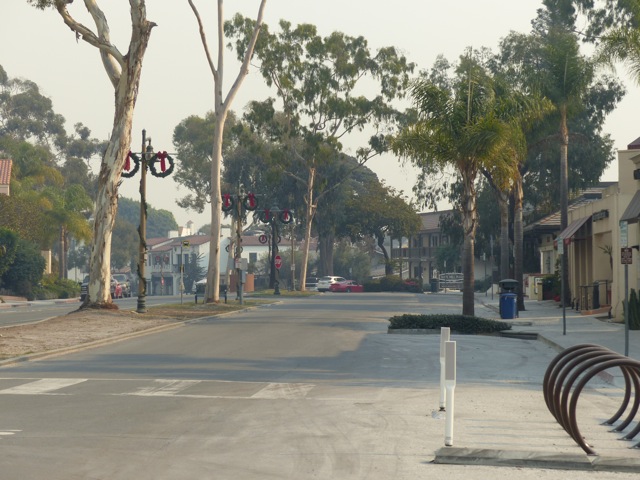 The upper village was all but shut down beginning Sunday evening, December 10, when the evacuation orders were released. Coast Village Road was not much better, with few businesses staying open; at best, business hours are abbreviated as of Wednesday morning. Lucky's, the Honor Bar, and other eateries opened their doors for customers early in the week, despite a drastic drop in customer numbers. Even the Four Seasons Resort the Biltmore closed their restaurants and ceased taking more room reservations. Montecito Inn also had many cancellations but remained open as of press time. Despite hardly any cars along the road, the City of Santa Barbara's parking enforcement attendants were still operating, issuing parking tickets to those parked along the road for longer than 75 minutes.
All Montecito schools remain closed until early January, due to hazardous air quality for several consecutive days. Ash covers the ground throughout Montecito, Santa Barbara, and beyond, and public health officials have distributed more than 200,000 N95 masks throughout the county. Doctor Charity Dean, the County's public heath official, continues to stress the importance of limiting exposure to the poor air. "The most important thing you can do is to limit exposure by staying indoors or leaving the area, even if for a few hours a day," she said Monday evening at the town hall meeting. If you must go outside, the N95 mask can help filter out the dangerous particulate matter in the air. It is also advised that any fallen ash is not cleaned up until the air quality improves; cleaning it up can create further issues. For more on air quality, visit www.ourair.org.
Staying Informed
Local ABC affiliate KEYT began live non-stop programming when the fire pushed into Carpinteria early Sunday morning, December 10. With reporters on the fire lines, KEYT is an excellent television and online resource for up-to-date news and for live coverage of the town hall meetings. Both www.countyofsb.org and www.fire.ca.gov have updated fire and evacuation maps; information can also be accessed at MFPD's website, www.montecitofire.com.
As always, signing up for emergency alerts at www.awareandprepare.org is critical in order to receive timely alerts via various avenues (phone, text, and email).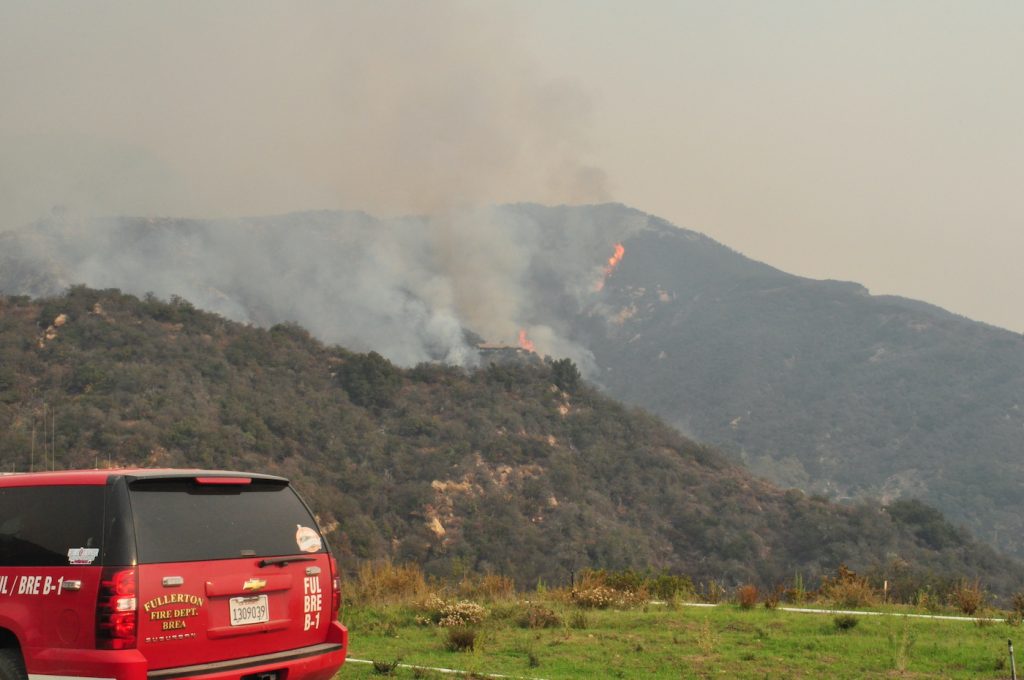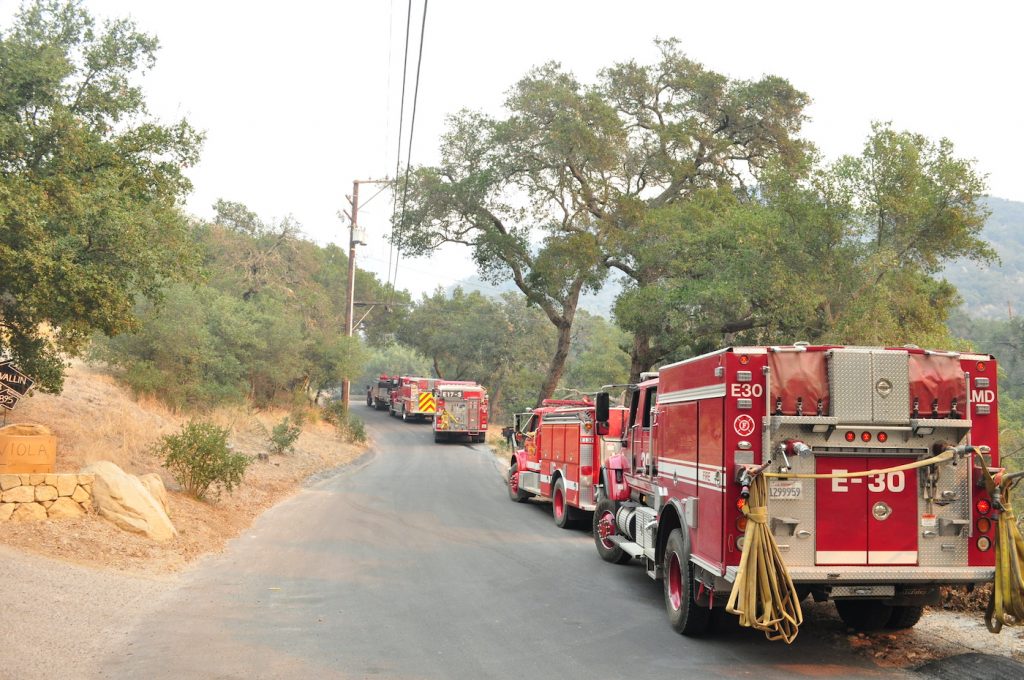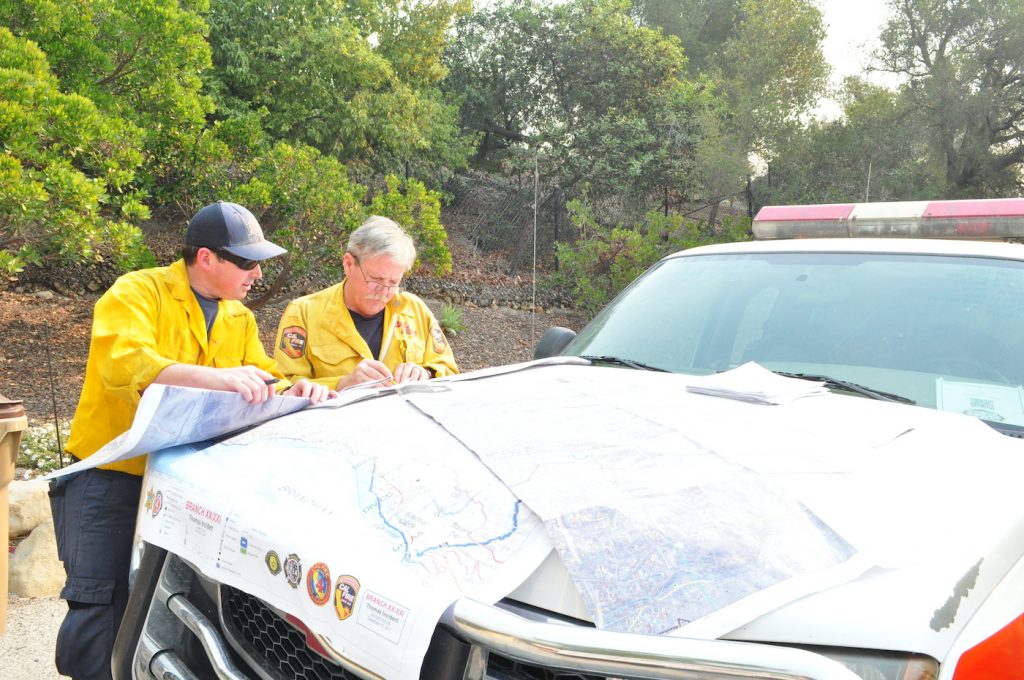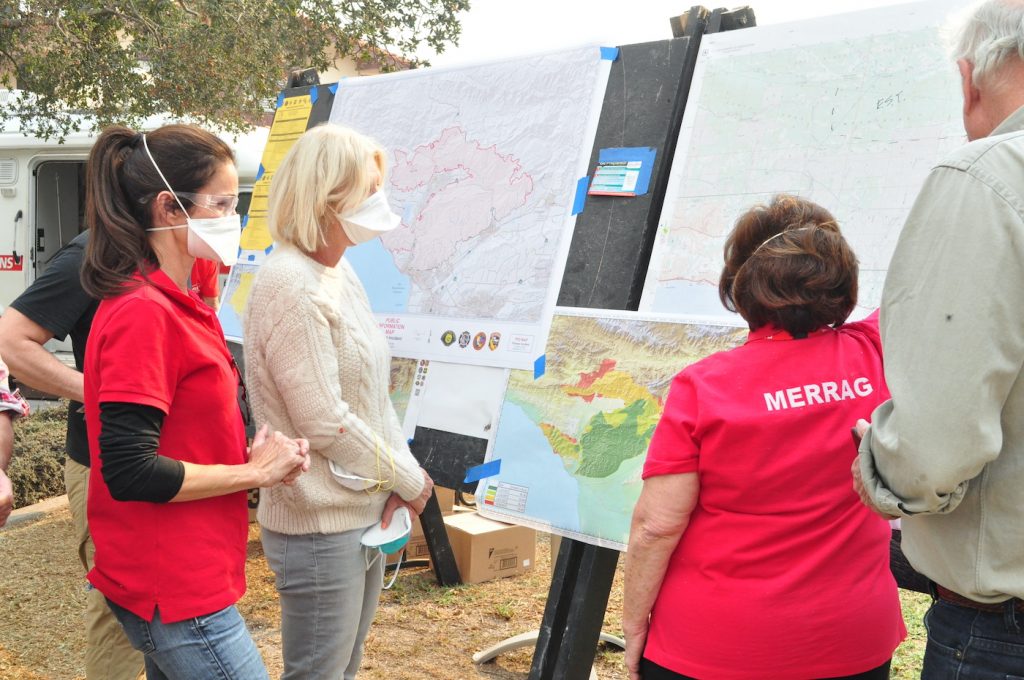 You might also be interested in...