By the Book, Vonnegut Style
Montecito author Robert Eringer has been following in the footsteps of award-winning novelist Kurt Vonnegut, who died in 2007 aged 84.
The odyssey to the writer of the darkly satirical best seller Slaughterhouse-Five, as well as 13 other novels, began when fellow Montecito writer T.C. Boyle suggested the trip to Robert when they bumped into each other at Denver airport four years ago.
"He had just been in Indianapolis, where Vonnegut was born, and I'd been in Aspen looking up the spirit of Hunter Thompson," says Robert. "T.C. suggested I resurrect Vonnegut at the Red Key Tavern, a dive where he found early inspiration.
"After doing a 14-day road trip in the deep South, I found myself in Nashville, Tennessee, and realized I was but a four-hour drive from Indy, so I realized the moment and made a run for it.
"I visited the Crown Cemetery in Indianapolis where the Vonnegut clan is buried, although no one is sure where Kurt's remains are kept, but I suspect his remains were cremated and his ashes spread around the family plot."
He then flew to Boston and visited Walden Pond, site of transcendentalist Henry Thoreau's 1854 work, T.C.'s other suggestion, and then went to Colorado and visited Estes Park and The Stanley Hotel, which inspired Stephen King to write The Shining.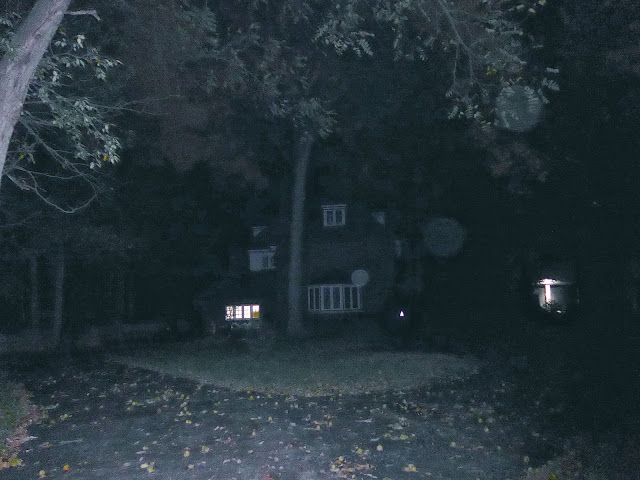 Robert's travels will, in due course, appear in a mystical road tripping book currently in progress.
To the Victor…
Santa Barbara warbler Katy Perry's long legal drama over a Los Angeles convent has come to an end with the hit-maker pocketing $5 million.
A jury in L.A. awarded a total of $10 million in punitive damages to the former Dos Pueblos High student and the archdiocese of the Big Orange.
It followed a decision, chronicled in this illustrious organ, to award $5 million in compensatory damages, divided between the two entities last month.
Katy, through her company, Bird Nest LLC, will walk away with $5 million and the archdiocese with $10 million after prevailing in the lawsuit against hotelier Dana Hollister, who was found to have "intentionally" interfered in the sale of the 8-acre hilltop Los Feliz property to the 33-year-old "Roar" singer.
Rich Get Richer
Montecito TV talk-show titan Oprah Winfrey is $70 million richer this week, adding to her already hefty $3 billion fortune.
Discovery Communications had paid that amount to acquire an additional 24.5-percent stake in her cable TV channel, OWN, from Oprah's Harpo company.
You go, girl.
Cover to Cover
Long before New York entrepreneur Ian Schrager became a hotelier, he partnered with the irrepressible Steve Rubell in the legendary Manhattan nitery, Studio 54.
I had just arrived from the Daily Mail in England in 1978 to become gossip columnist on Rupert Murdoch's newly launched Star magazine, more used to the rarefied confines of Annabel's in London, a favorite hangout of the Royal Family and members of the jet set.
But Studio 54, set in a former CBS TV studio theater on the Westside, was a real eye-opener, and I soon became good friends with Schrager's diminutive business partner Rubell, who, sadly, was one of the first to succumb to the gay scourge of AIDS at the age of 46.
Those heady days of my unbridled youth when, given my position as a columnist, I was given unqualified access to the world's hottest nightclub by doorman Mark Benecke, have been brought back by a lavishly illustrated 395-page Rizzoli coffee table tome, Studio 54, featuring innumerable photos of the parties held there in its embryonic years before it was sold to Mark Fleischman, who traded his 154-room Madison Avenue Executive hotel as part of the purchase price.
Schrager, who threw in the towel here when trying to resurrect the decaying Miramar – which is scheduled to re-open in July under the ownership of Los Angeles developer Rick Caruso – and Rubell revamped the downtown hostelry as Morgans, the first hotel in what was to become an empire of trendy inns, including the Royalton and the Paramount in Manhattan.
Sadly, many of the people featured in the montage of photos are now dead, lost to AIDS or drug overdoses, given cocaine was equally as popular as champagne when it came to imbibing the night away.
Clubbers who were turned away from the hallowed portals of 54 would normally head for Xenon, a smaller theater type club 10 blocks south, which became known as Studio 27 because it was considered half as good as 54.
Memories of a decidedly exotic lifestyle, more of which I will eventually reveal in my memoirs.
You might also be interested in...