A Bouquet of Homes
If you follow this column, you have likely heard me mention the lack of new listings in Montecito over the past six months or so. This lack of new housing inventory is never more evident than it is on the Montecito broker-agent open house tours on Wednesdays. Many real estate agents look forward to broker tour day as we get to preview the half-dozen or more new listings in Montecito, revisit homes that have been on the market a while that we may have missed, and speak with other agents about the area, issues, market, et cetera.
Recently, however, our Montecito broker-agent open house day often only features one, or just a few new listings along with a handful of homes that have been on the market for months.
That some of these homes have been on the market for months and have not sold is not an indication that they are overpriced – though they may be – it's usually because they just have not found their buyer. Everyone is looking for either the same thing, where there can be multiple offers, or a home may sit on the market, perhaps even drop in price a time or two, before finding its new owner.
The following homes are in a variety of styles and locations and offer amenities associated with homes in the $3,500,000+ range. As can generally be expected in Montecito, if you spend more than $3,500,000 you are likely to get one or more of the following: an acre or more of land, views, a pool, a guest house, privacy, prime location, "wow" factor, and so forth.
These four properties do not disappoint, and represent various price points, and all are in the Montecito Union School District.
1100 Mesa Road: $3,579,000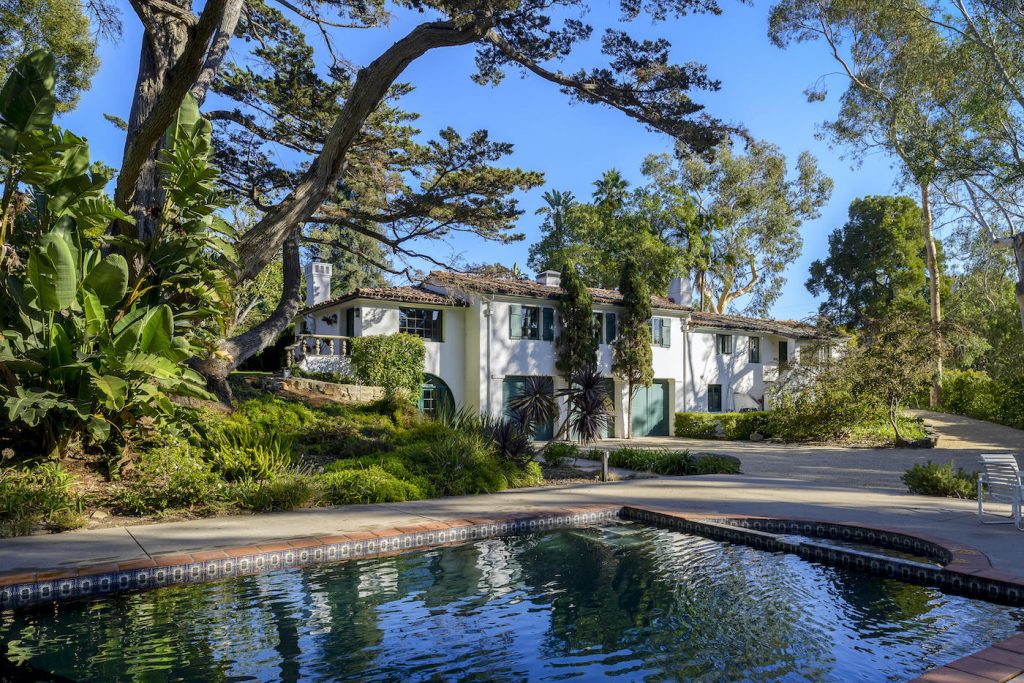 This home is known as "Casita De Mariposa" and it was built in the 1920s, originally as part of the estate known as "Villa Mariposa". The home is located on a small street on a sprawling corner lot in the Middle Road-Butterfly Lane area.
This 3-bedroom, 2-and-a-half bathroom home is convenient to both Coast Village Road conveniences and nearby Butterfly Beach just a few blocks away. The property includes a 3-car garage, office, workshop and off-street parking. The house features wood-beamed ceilings, arched windows, and French doors.
Outside there are private lawns, a brick patio, pool, spa room for entertaining outdoors, and mature landscaping, allowing for private enjoyment of the gardens. This home has been on the market just over a month and is at its original asking price.
1936 Jelinda Drive: $5,250,000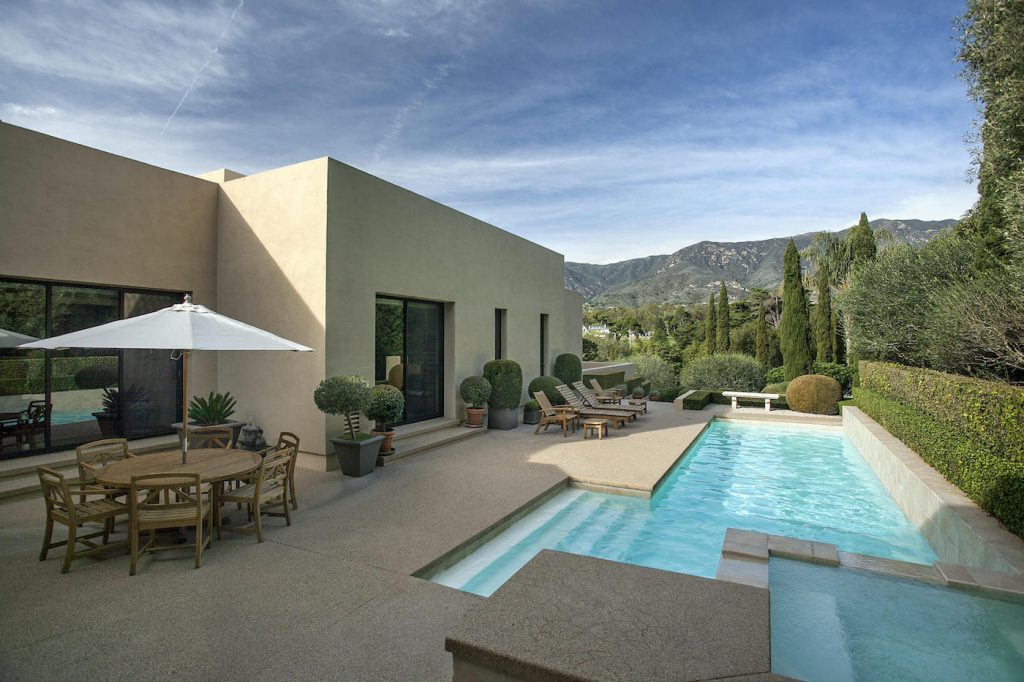 This is a contemporary-style home in the guard-gated community of Ennisbrook. A private driveway leads to the 3-bedroom, 3-and-a-half bathroom contemporary home designed by architect Paul Gray.
The 1-acre property enjoys panoramic mountain views with custom-designed gardens, pool, spa, private terraces, numerous fountains, and an outdoor fireplace. Inside, you'll find high ceilings, walls for art, and an office/study.
Although the 5,200+/-sq-ft home is located within the gated enclave of Ennisbrook, it is exempt from Homeowners Association fees. This home last sold back in 2013 for $4,750,000 and has been on the market at the current price for just over two months.
1508 East Mountain Drive: $6,250,000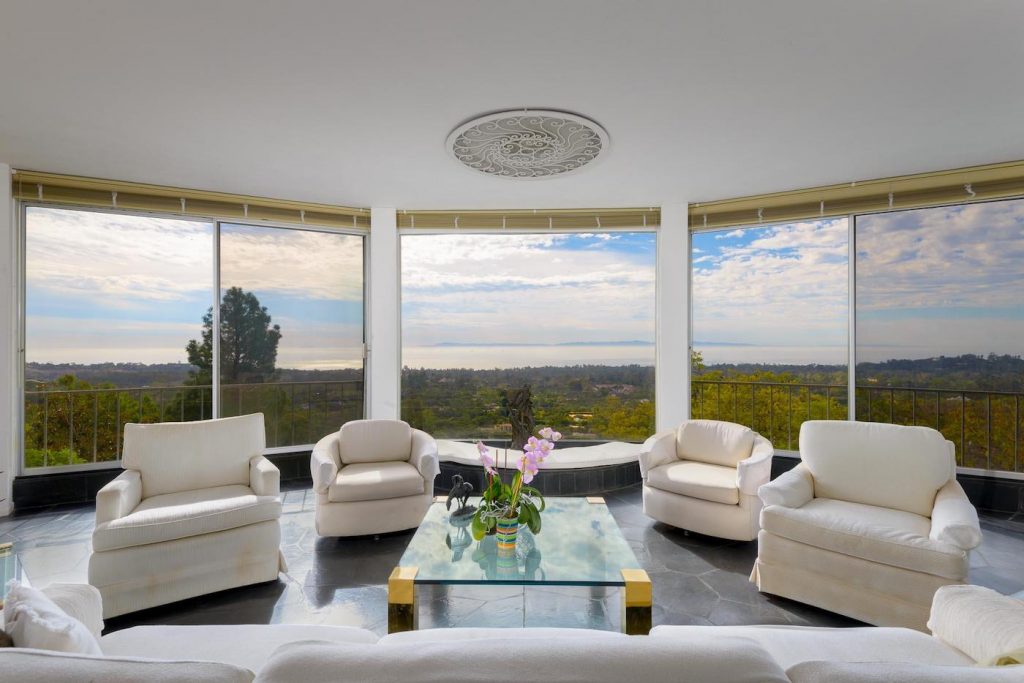 This is an ocean-view home just a few doors from the San Ysidro Ranch. The home, named "Wide Horizons", was envisioned in the 1950s by architect John S. Van Bergen for his own family. This house features unobstructed and expansive ocean views and is situated on 2.86 acres on a promenade of rock outcroppings overlooking Montecito Valley.
The main house boasts a formal living room, circular-view terrace room, kitchen with garden views, formal dining room with views in all directions, 4 bedrooms, and 3-and-a-half bathrooms, a laundry/mudroom, a pool, and 2-car garage. The guesthouse offers a living room, kitchen with views, 1 bedroom, 1 bathroom, and a 2-car garage.
Live in as is, remodel, or consider this a building site for your dream ocean view estate. This home just came on the market two weeks ago.
416 Meadowbrook Drive: $11,250,000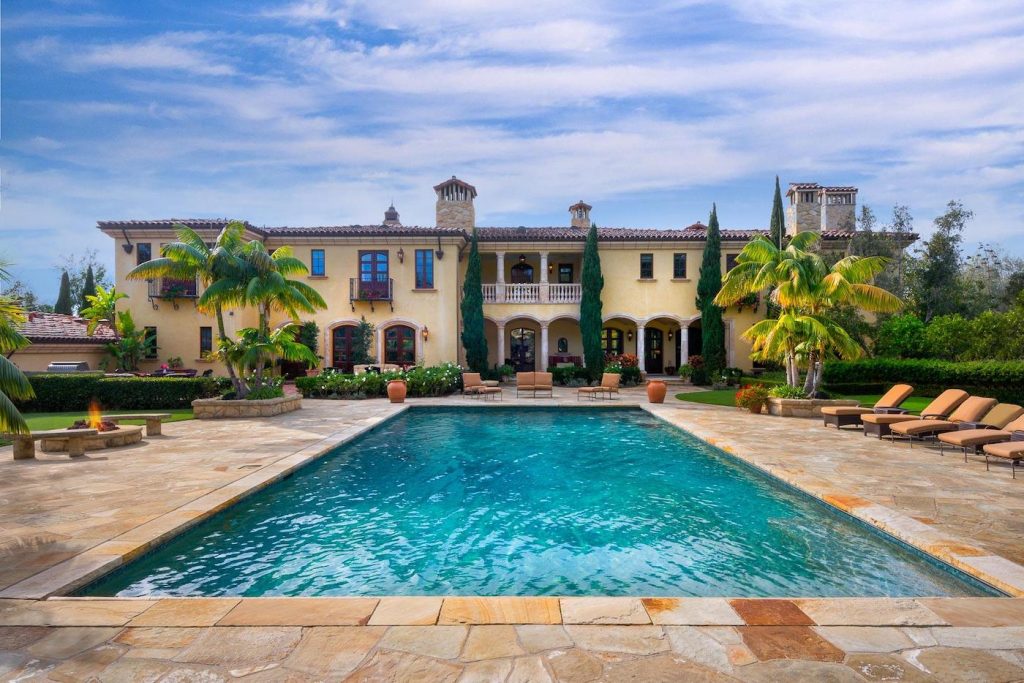 This Mediterranean estate is set on 2 level acres in Ennisbrook. The compound, which has been on the market the better part of 2017 at its current price, offers a main residence, pool house, and guest house. The main residence includes 5 bedrooms and 9 bathrooms on 2 levels, with a 5-car garage.
The versatile pool house has 2 rooms, a bath, kitchenette, and an indoor/outdoor fireplace. The guesthouse is a private retreat with kitchenette, bath, and fireplace. The grounds have an impressive pool, outdoor kitchen, 4 outdoor fireplaces, loggias and patios, koi pond, spa, raised-bed vegetable garden, fruit trees, and a rose garden.
•••
For more information on any of these listings or to have me arrange a showing with the listing agents, please contact me directly, Mark@Villagesite.com or call/text (805) 698-2174. Please view my website, www.MontecitoBestBuys.com, from which this article is based.
You might also be interested in...