Murray Christmas at Nasdaq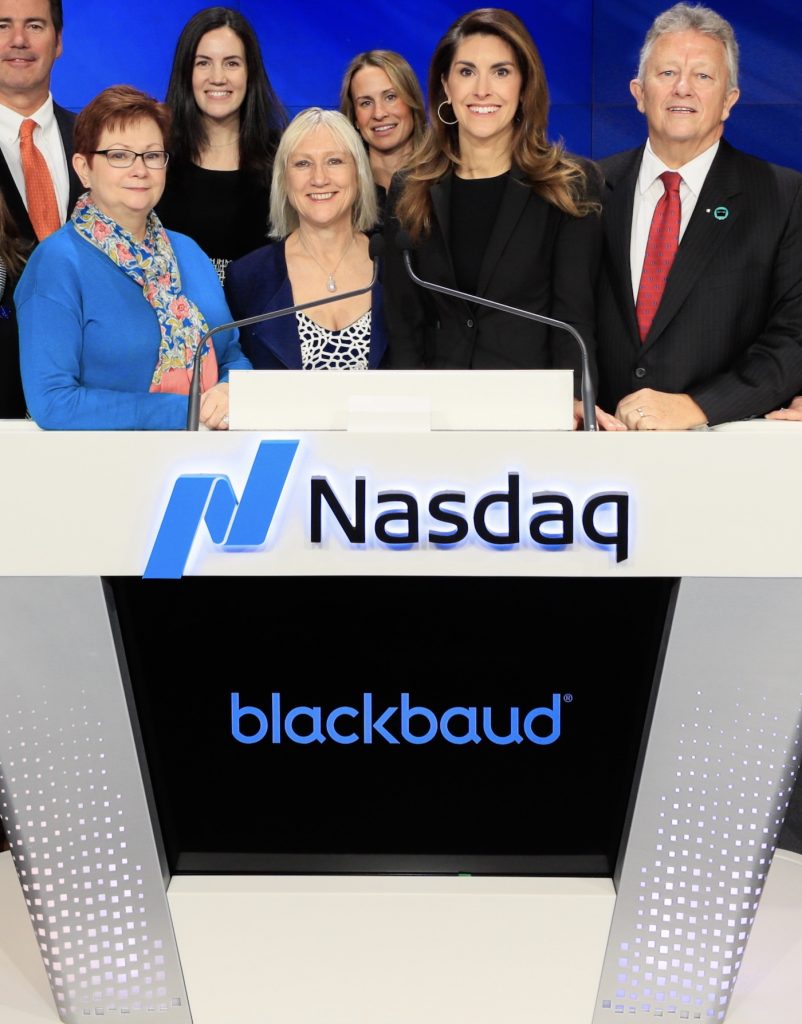 Kerri Murray, president of the Santa Barbara based charity, ShelterBox USA, had one of her more ap-peal-ing assignments the other day in New York.
The popular nonprofit was selected to participate in the ringing of the bell opening ceremony at Nasdaq's headquarters in Manhattan's Times Square on Giving Tuesday, with Kerri doing the honors along with other charity executives, including the Red Cross and World Vision.
Prior to her campanology stint, Kerri was interviewed on the CNBC show Squawk Box, which featured the charity's work with Hurricane Harvey and the Syrian refugee crisis.
"It was incredibly exciting to ring the bell," says Kerri. "Normally, that honor is reserved for corporate milestones, like IPOs.
"What I found surprising it that you don't ring an actual bell at all, you press a digital button- screen. There is a lot of pomp and circumstance involved in the occasion, from the countdown leading up to the 9:30 am opening, which involves a lot of clapping, cheering, and audience participation, and your image and video appearing on the gigantic seven-story-high Nasdaq webcam on the MarketSite Tower. It was a great privilege to be at such a historic event."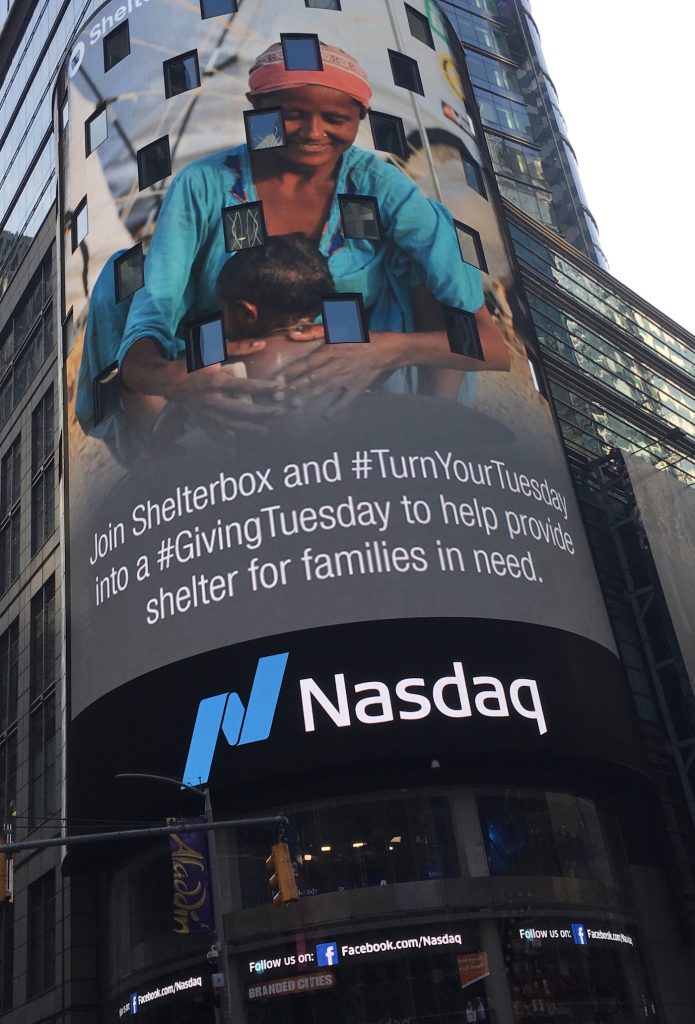 Kerri joins a pantheon of famous individuals who have performed the ceremony, including Microsoft's Bill Gates, Tesla's Elon Musk, and Starbucks's Howard Shultz.
While in the green room waiting for her CNBC appearance, Kerri met Pulitzer Prize-winning journalist and author Thomas Friedman.
"I am a big fan of his work and was interested in learning about his recent trip to Saudi Arabia, where he interviewed Crown Prince Mohammad bin Salman."
Dollars for Scholars
Community leaders gathered at Fess Parker's Doubletree for the annual Scholarship Foundation of Santa Barbara lunch.
The 55-year-old organization, which started giving $100 awards, this year gave away $8.5 million to 2,700 students from across the county, bringing the total to a handsome $107 million awarded to more than 47,000 college-bound youngsters over the past five decades.
"College accessibility and affordability remains a challenge for local students and their families," says Don Logan, chairman of the foundation's board.
Gerd Jordano, who was named Santa Barbara's Woman of the Year, and Jonathan Cleek, a Westmont College student and scholarship foundation recipient, were the main speakers, with Candace Winkler, president, also addressing the 330 diners.
Among the guests supporting the cause were Janet Garufis, George Leis, Randy Weiss, Joe Cole, Eleanor Van Cott, Lois Capps, Maryan Schall, Jean Schuyler, Nancy Schlosser, Palmer and Susan Jackson, Peter Jordano, Ed McKinley, Kath Lavidge, Bill Cirone, and Susan Salcido.
You might also be interested in...