Samantha Bee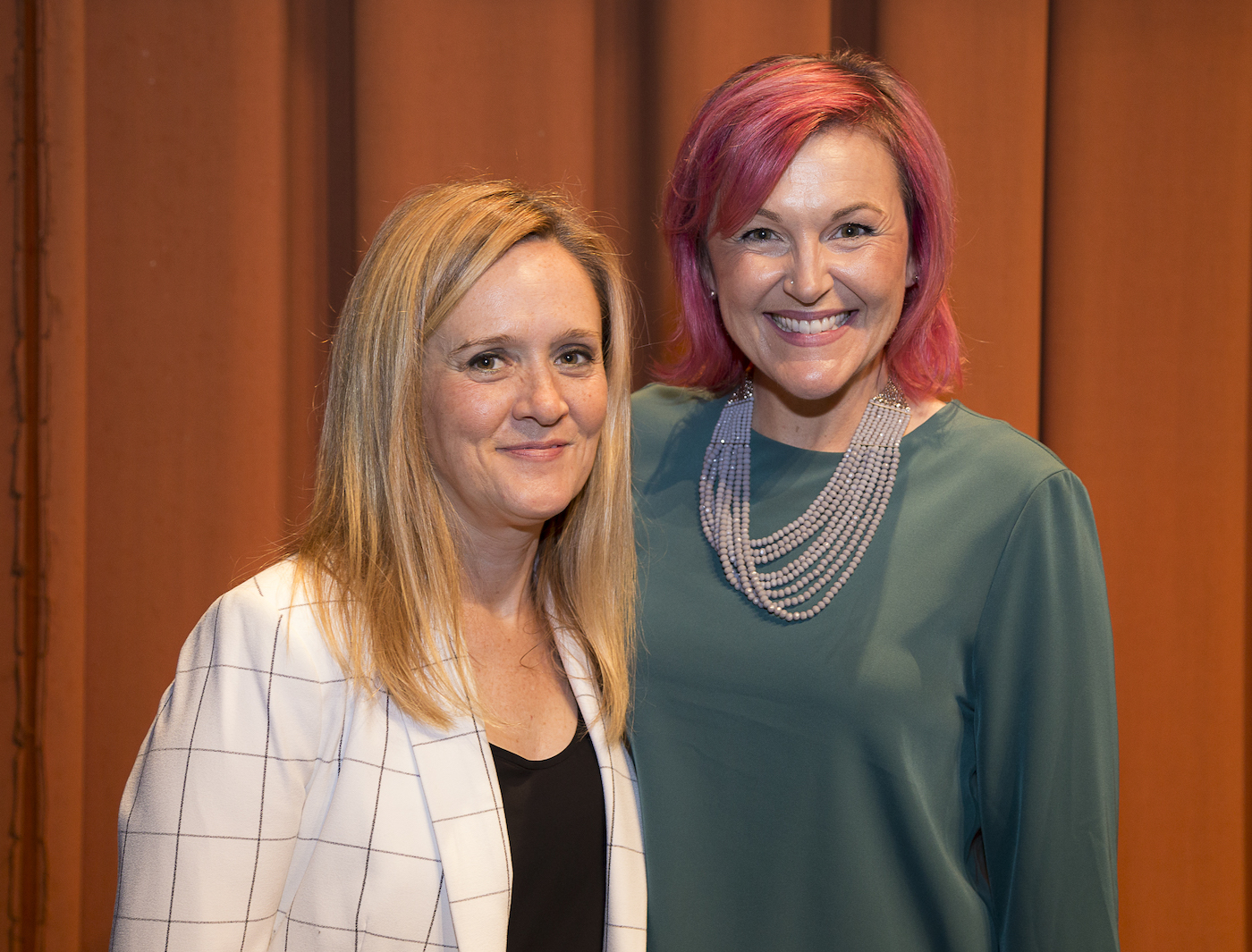 UCSB Arts & Lectures is at it again! They have brought the cutting-edge comedian Samantha Bee from New York to appear at the Arlington Theatre for a conversation with our own local bombshell writer Starshine Roshell, who is also wise and witty.
Samantha is known for her comedic voice on her late night show Full Frontal with Samantha Bee. She was born in Canada and began performing as a member of the all female sketch comedy troupe The Atomic Fireballs. She claims to be shy except when on stage.
In 2003, she was on Comedy Central's The Daily Show with Jon Stewart as the sole female correspondent for two years (2006 until 2008). She set a record for show longevity, leaving in 2015. On Full Frontal, she explored important stories that mainstream media may have missed. It was nominated for a Primetime Emmy in 2016 for Outstanding Writing for a Variety Series.
And there's more. Samantha and her husband, Jason Jones, have co-created the series The Detour about a couple's experiences on family getaways. When Starshine asked her if it was autobiographical, she chimed in, "Not at all." Regarding her use of foul language, Samantha admitted her three children were "puritans" who didn't like her to swear (she doesn't when they are around) and weren't interested in her show. Samantha has been named by Time magazine as one of the 100 most influential people in the world. Wow!
Starshine has always been a favorite writer of mine, so it's not surprising she can interview as well. She has interviewed the likes of George Clooney, Ellen DeGenneres, Steve Martin, Tom Hanks, and Gloria Steinem. Local readers have voted her Best Columnist for 11 years in the Santa Barbara Independent. She's also written for many other magazines such as The Week, The Hollywood Reporter, and the New York Post.
A lively Q&A followed from fans of all ages. Producer's Circle members and sponsors met with Samantha on stage after her performance where wine and tapas awaited. A few of those meeting and greeting were premier sponsors Marcia and John Mike Cohen, Justine Roddick, Kirstie Steiner and husband John Groccia, and Gordon Morrell.
Miller McCune executive director Celesta M. Billeci told the group, "It's a UCSB event, but it's the community that makes it possible." The Arts & Lectures calendar is packed into 2018.
You might also be interested in...