Ray of Light
Hospice of Santa Barbara couldn't have had a nicer evening when its hosted its annual Shining Light Society sunset soirée at SB Maritime Museum for VIP donors.
District attorney Joyce Dudley joined the more than 70 guests quaffing the wine and snaffling the comestibles, including Gerd Jordano, Hiroko Benko, Chris Davis, Roger and Robin Himowitz, Ted and Kay Stein, and hospice director David Selberg, while harpist Laurie Rasmussen provided a delightful musical backdrop.
The charity deals with 1,200 people annually with a budget of $2.5 million.
H) Co-host Linda Yawitz, HSB's CEO David Selberg, and co-host Gerd Jordano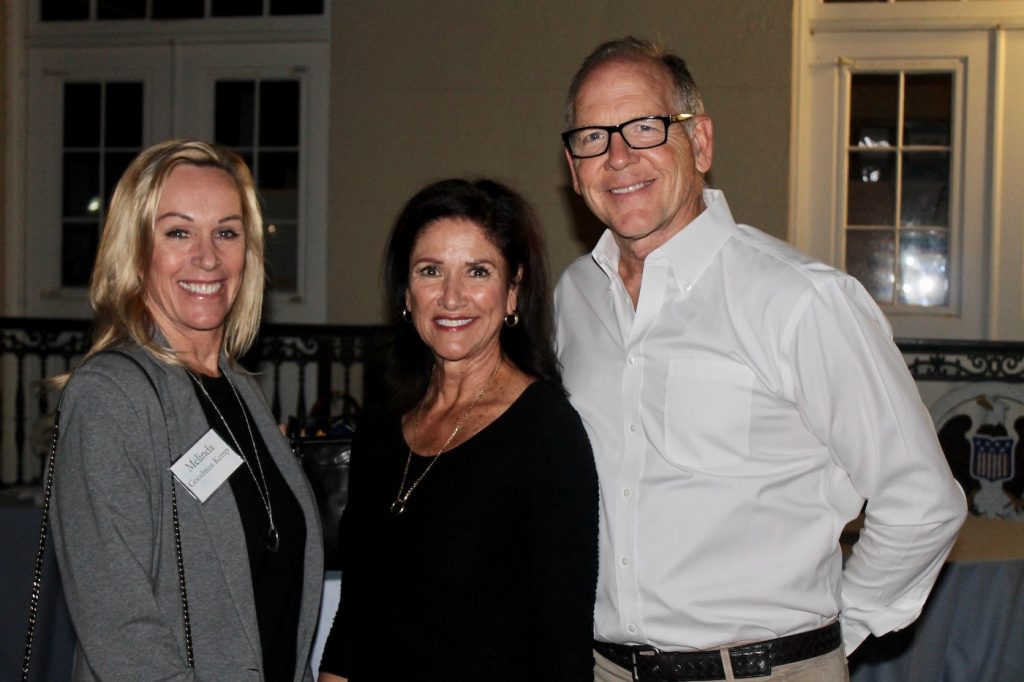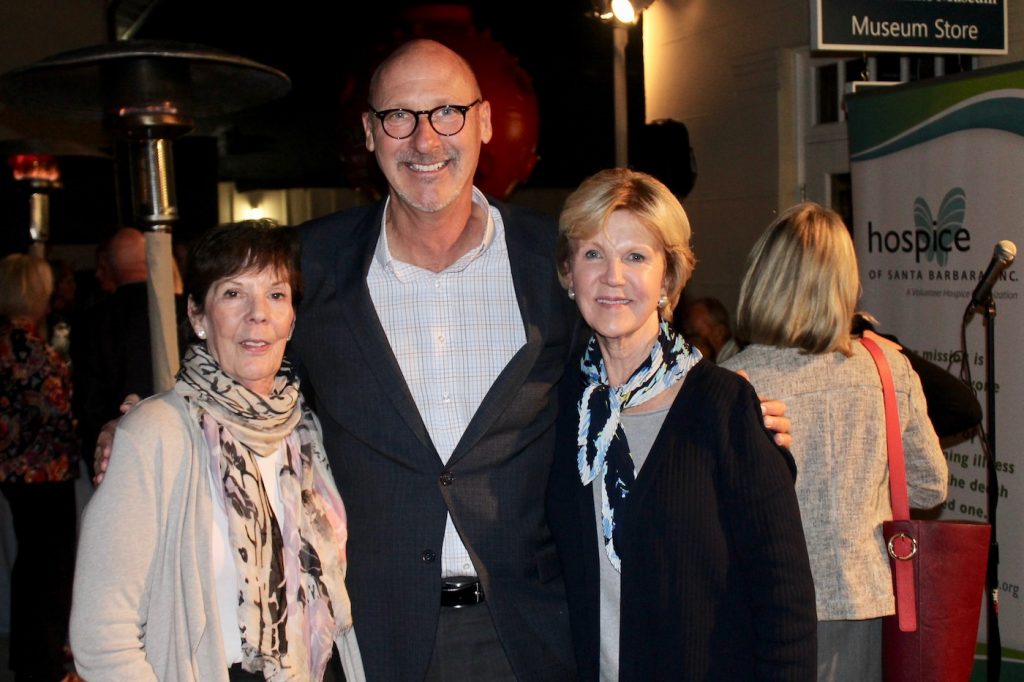 Bringing Sexy Back
Armie Hammer, the dashing actor son of Montecito car and art collector Michael Hammer, just lost to fellow thespian Blake Shelton, 41, as People magazine's Sexiest Man Alive.
Armie was just in our Eden by the Beach for a Cinema Society screening at the Riviera for his latest and risqué film Call Me By Your Name, which is already getting, as they say in Hollywood, Oscar buzz.
"It features a lot of nudity," Michael tells me. "Armie should get an award for the bravest man alive!"
Ticking Away
After the firing of anchor Charlie Rose from the TV show CBS This Morning for inappropriate sexual behavior, network executives are asking Oprah Winfrey to come to its rescue and fill in on-air, given she appears on the network's primetime show 60 Minutes.
"They are begging Oprah to fill in," a TV insider tells the New York's Post's Page Six. "Not full time… but they're hoping she'll do one day, two days, one hour to fill in till a proper replacement is found. Anything."
Oprah joined 60 Minutes in September and is best friends with This Morning co-anchor Gayle King.
Stay tuned.
You might also be interested in...