Cantwell's to Close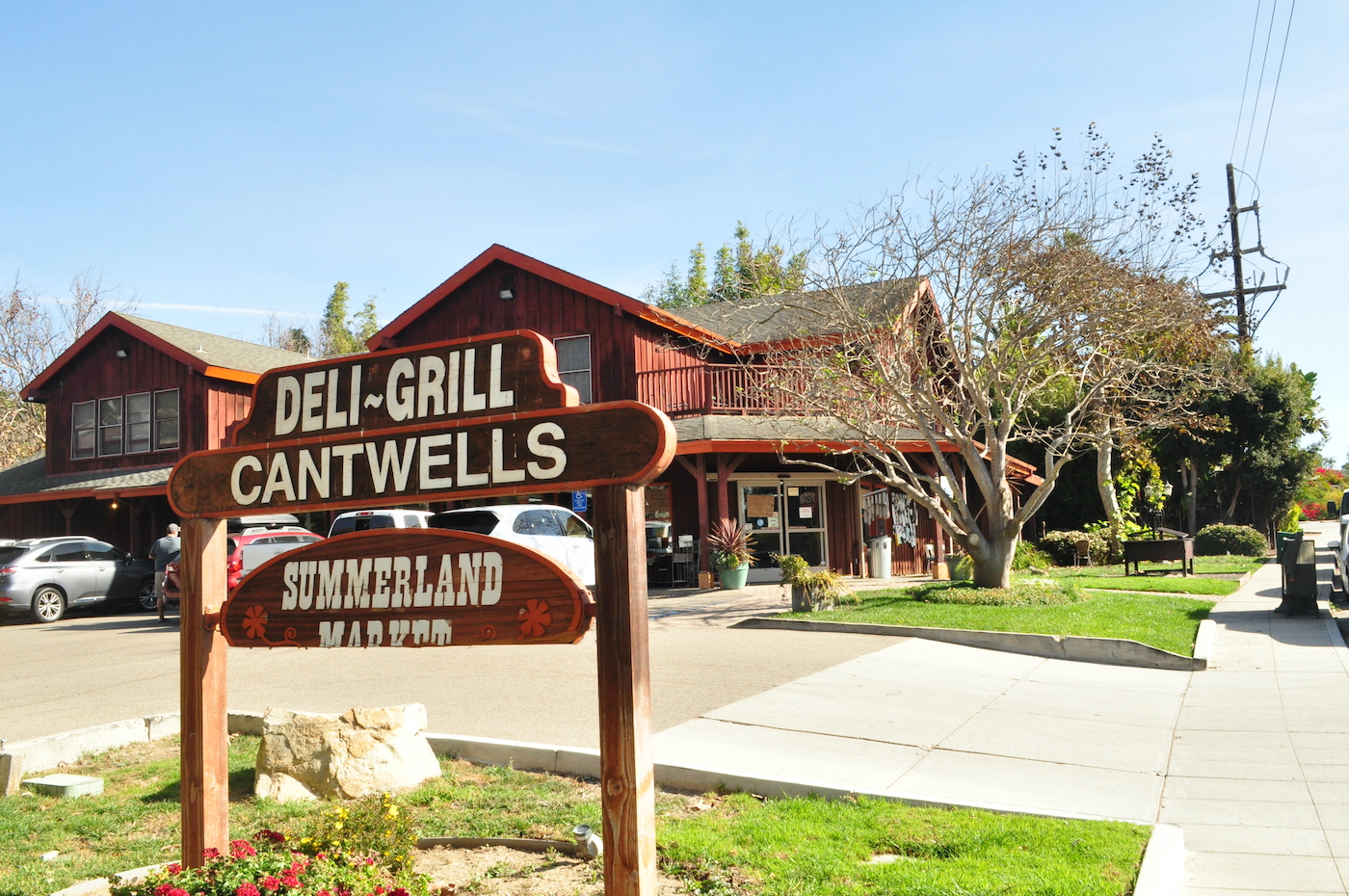 After 10 years in business on Lillie Avenue in Summerland, Cantwell's Summerland Market is closing at the end of this week. "It's a huge loss for us and the community," said owner Jim Gally, who sat down with us earlier this week. Jim and his wife, Carla, have owned the market in Summerland since 2008; they also owned the Cantwell's in Santa Barbara on State and Arrellaga streets for 15 years.
Looking to move on from the grocery business to help care for elderly parents and focus on their other businesses, the couple put both stores on the market in 2014 and received several offers from reputable local grocers. "We felt like it was time to move on, and we were looking forward to handing over the reins," Jim said. Unfortunately, lengthy negotiations were stalled when the owner of the Summerland building could not come to a lease agreement with the new potential owners of the business. The Santa Barbara location (in which the Gallys owned the building and business) was sold in 2016. That was where the original grocery was founded by Tom Cantwell in 1981.
Now, with the Gallys' 10-year lease up Thursday, November 30, they are having to liquidate the inventory and vacate, instead of selling the business or relocating. "I'll never be a tenant again," said Jim, when asked if he'd think about opening another location elsewhere in Summerland or Montecito. "But if we found the right property, we'd potentially reopen."
The Gallys opened the market on Lillie Avenue in 2008, then added the picnic area, improved the parking lot, and made interior tenant improvements. The couple employed 20 people to help run the grocery, which was known for its extensive deli and sandwich selection, as well as a variety of grocery items, including locally produced products and foodstuff, with an emphasis on natural and organic items. Their lease also included two residential spaces upstairs, which housed Westmont students and the head chef of the deli.
"We see the same people, day in and day out; from the professionals stopping for coffee on the way to work, to the blue-collar employees grabbing breakfast or lunch, to the tourists from L.A. renting a home on Padaro Lane during the summer," Jim said. "We will miss our loyal customers and especially our great employees, who have made it such a special place."
You might also be interested in...