A Night of Stars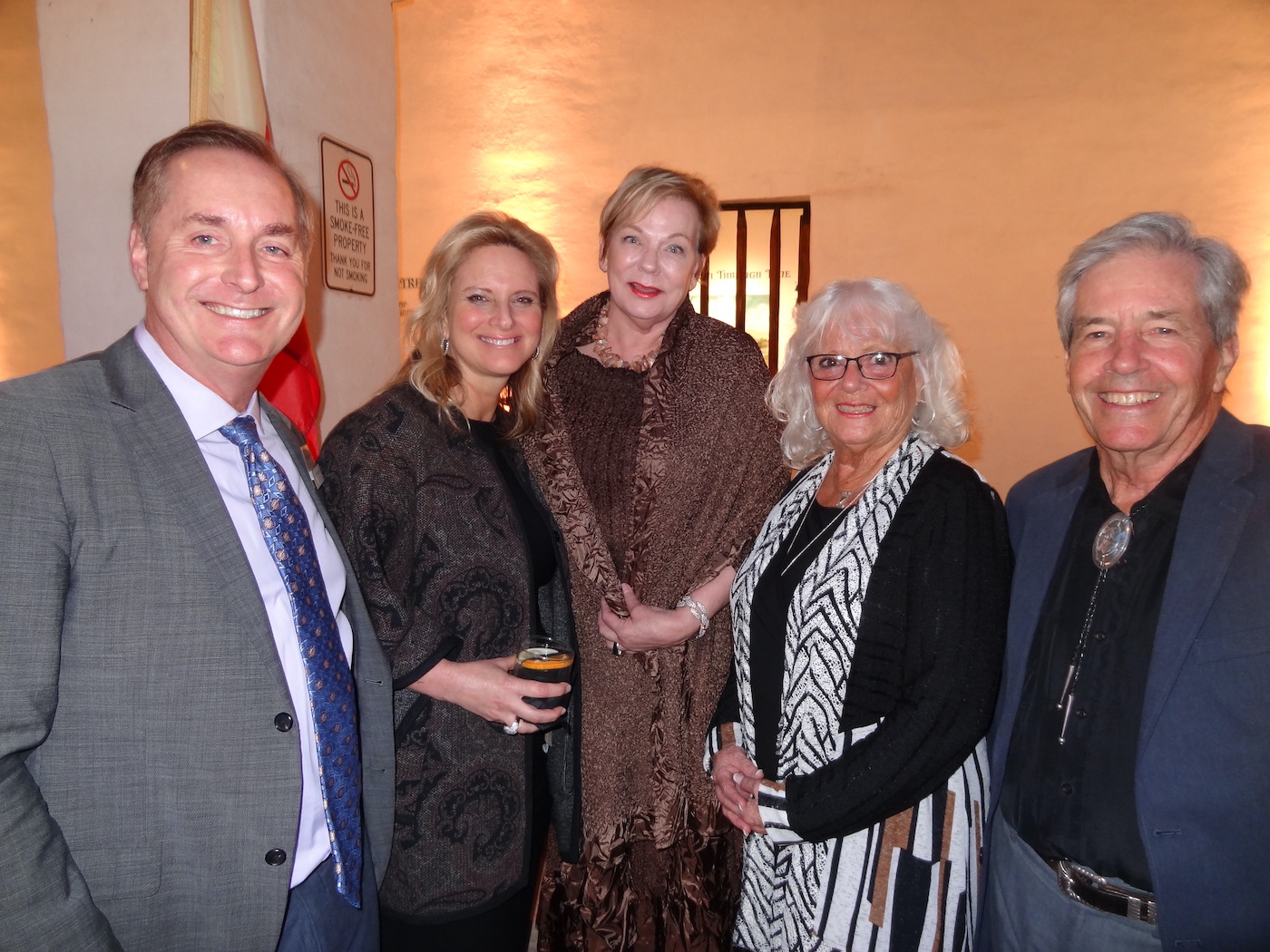 Una Noche de Estrellas (A Night of Stars) was the benefit theme for the Santa Barbara Trust For Historic Preservation's (SBTHP) soirée at Casa de la Guerra. It was an evening of all things Spanish and where I lived for seven years. One must always start with food, and there were tapas including my favorite, tortilla Espanola (egg and potato omelette). The entrée was paella, which originated in Valencia and was cooked in the largest pan I've ever seen. It was designed for Santa Barbara Paella Catering and Benjamin Schuster was cooking away.
Co-chairs for this Spanish extravaganza were Debby Aceves and Keith Mautino Moore. Their committee was Robin Cederlof, Terease Chin, Mary Louise Days, Kevin Snow, and Kay Van Horn. The executive director is Anne Petersen, Ph.D. Premier sponsors were James Patrick Donahue and Cecilia S. Donahue, who came all the way from Marin County to join the crowd. Also premier were Hutton Parker Foundation, Montecito Band & Trust, Santa Ynez Band of Chumash Indians, Jack and Jeff Theimer, and Tom and Chris Parker, who were also honorary chairs.
John Palminteri led the live auction that could garner a seven-day stay in an Alaskan Cabin or a behind-the-scenes tour of Santa Ines Mission Mills. There was music by Folk Orchestra of Santa Barbara and a performance by Danza de Cota. Board president Terease spoke.
Since I don't think many people understand about SBTHP, the following is an explanation from the program about their founding and what they do. "For over fifty years, the SBTHP has worked to preserve, restore, reconstruct, and interpret sites in Santa Barbara County. Founded in 1963 by Dr. Pearl Chase and other concerned community leaders, SBTHP operates El Presidio de Santa Barbara State Historic Park – Santa Barbara's 18th-century birthplace – under a unique agreement with California State Parks. Within the Presidio neighborhood lived many generations of Santa Barbarans, a rich cultural mix of Chumash, Spanish, Mexican, Euro-American, Chinese, and Japanese settlers. SBTHP owns and operates Casa de la Guerra, the 1820s home of Presidio Commandante Jose de la Guerra and his family. The restored home is now a museum featuring original furnishings and rotating exhibits.
"In 2009, SBTHP signed an agreement with State Parks to manage and develop the Santa Ines Mission Mills, rare relics of the industrial operations carried on at some of the California missions by Chumash neophytes and Spanish padres, as a future California State Park. Through education programs, living history demonstrations, and exhibits, SBTHP strives to encourage community involvement and foster an appreciation for Santa Barbara's distinctive history."
If you'd like to become involved, call (805) 965-0093 or just come and have a look.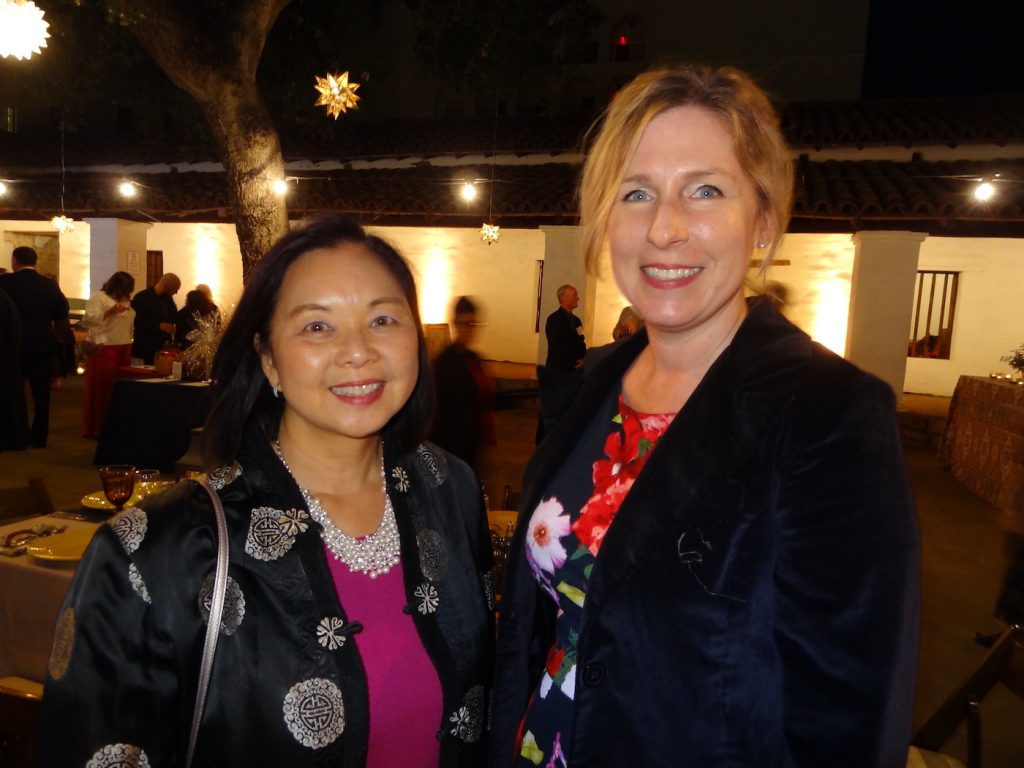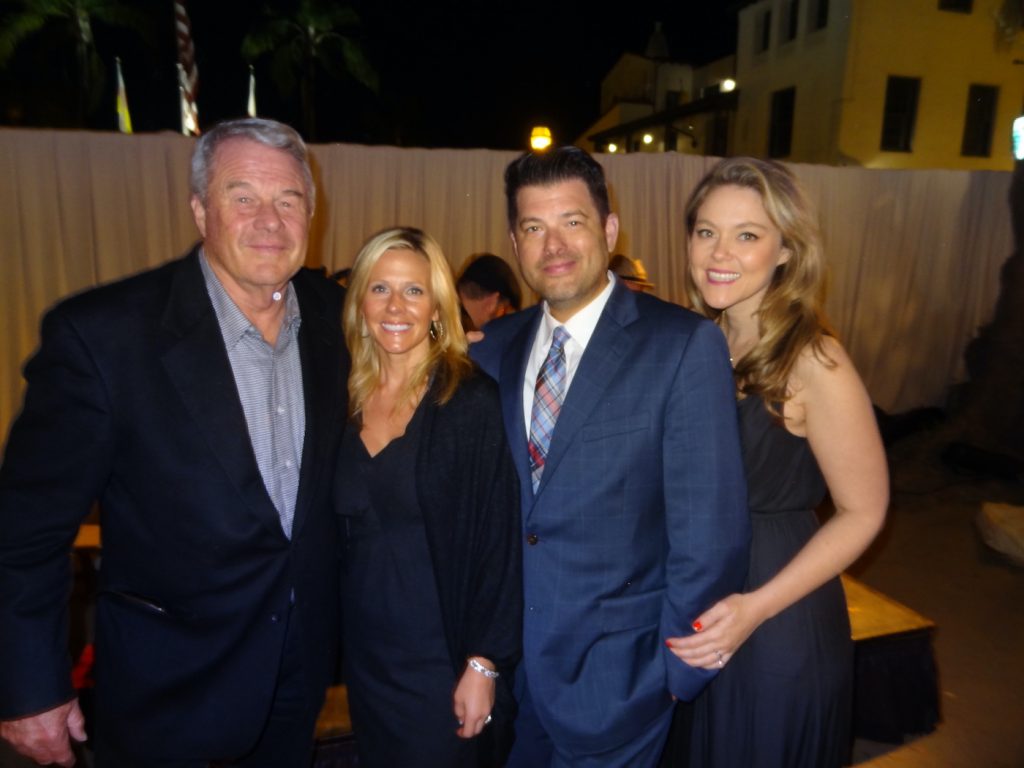 You might also be interested in...