Peace Prize Award Dinner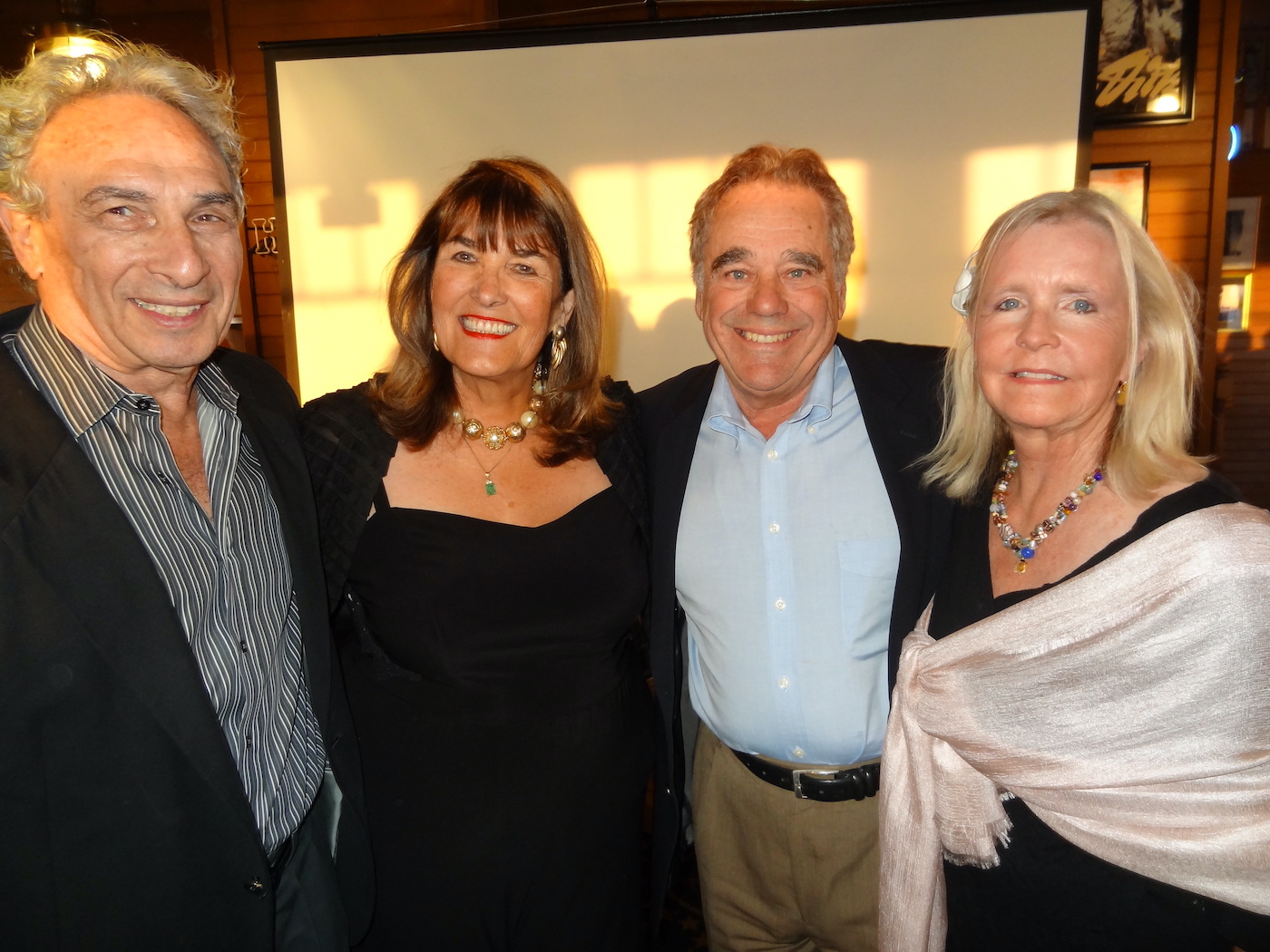 The United Nations Association (UNA) of Santa Barbara and Tri Counties has awarded its inaugural 2017 Santa Barbara Peace Prize to environmental leader Rinaldo Brutoco, founding president of the World Business Academy, now in its 30th year. Friends and nominees gathered at Moby Dick restaurant for a wine reception and dinner and to congratulate Rinaldo.
According to UNA president Barbara Gaughen–Muller, "The UNA was started in 1947 and is the oldest chapter in the nation." They have been involved locally with many important global topics, such as the Fukushima nuclear disaster, youth in peril, climate change, educating the community about human trafficking, and the plight of refugees internationally. In celebration of its 70th year, they created a Santa Barbara Peace prize to be awarded to locals working toward a more peaceful world.
Besides Rinaldo, three others were nominated: Emiliano Campobello, Sue DeCicco, and Emmanuel Itier. Emiliano is an artist, musician, peace activist, and healer of Native American and Chicano descent. He serves as chair of the Advisory Board for the Barbareno Band of Chumash and the list goes on. Sue created the Peace Crane Project. More than one million children are estimated to have taken part. They make origami cranes to symbolize peace and raise awareness of September 21 as International Day of Peace. Emmanuel is a global filmmaker. He created the peace documentary The Invocation narrated by Sharon Stone and with Desmond Tutu, HH the Dalai Lama, Deepak Chopra, and many other peace activists. Emmanuel continues to make peace films and wins awards.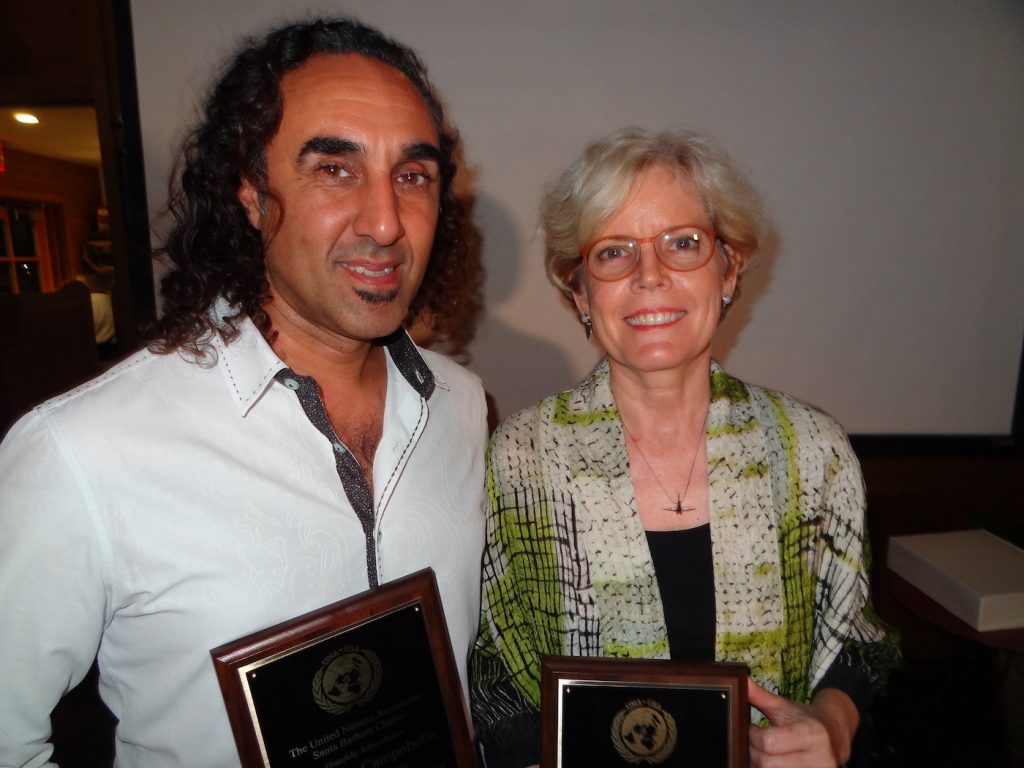 Rinaldo has a whole page full of credits. To name a few, he wants to create a Global Bill of Rights that is enforceable in the courts of all countries. He has helped 10,000 children in Africa have clean drinking water in their schools and villages. He's the founding chairman of the Board of Unstoppable. They've built two residential high schools with full computer systems for girls. The Unstoppable is now a project of Rinaldo's World Business Academy.
You can become a UNA member for $25; it's free for students. Just mail to UNA P.O. Box 91844, Santa Barbara, CA 93190-1844, or can call the national office at (202) 862-6309. As they say, "Be a voice of compassion and action."
You might also be interested in...