Garden Variety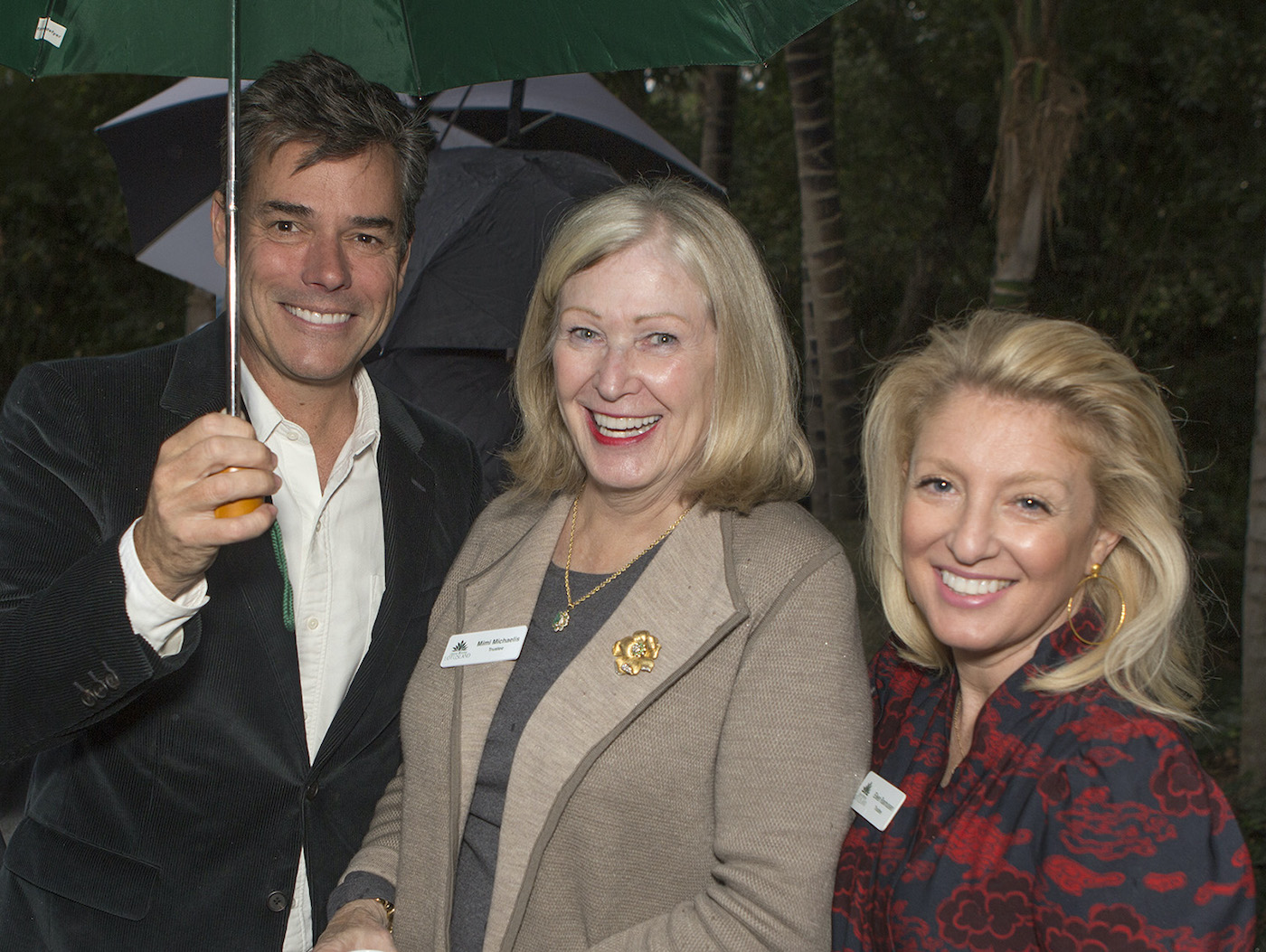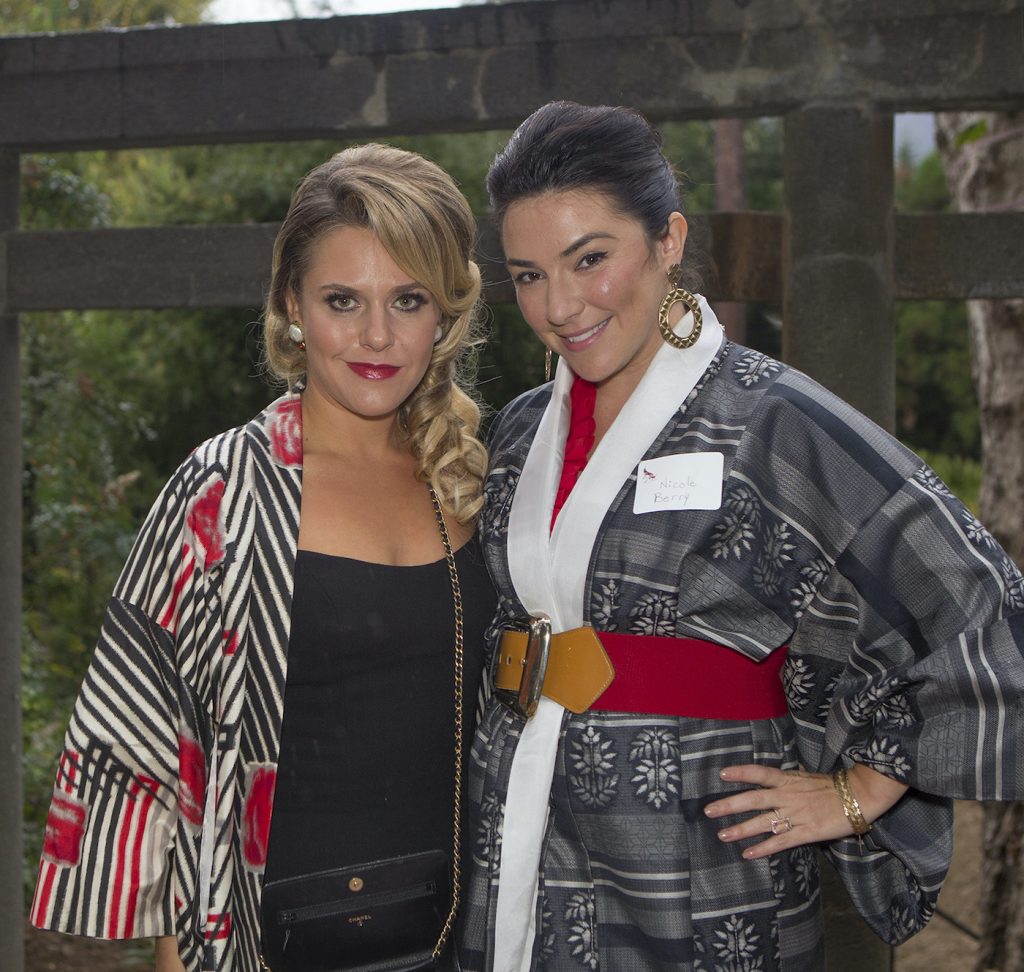 Lotusland supporters with a yen for horticulture turned out en masse for the groundbreaking of the $4.6-million renovation of the 60-year-old Japanese one-and-a-half-acre garden by dynamic designing duo Paul Comstock and Derrik Eichelberger.
The original design was done by the late Frank Fujii, but time has taken its toll and it is undergoing a major upgrade.
"It is the largest and most comprehensive renovation in Lotusland's history," says executive director Gwen Stauffer of the extensive work, which includes deepening the pond, installing a liner to replace the clay, and fitting new piping and a filtration system.
The garden, which is expected to be completed by 2019, will also be made more accessible for visitors with disabilities.
Bob Sedivy, a Japanese flutist, performed a kagami biraki, a 15th-century "Breaking the Mirror" blessing that brings good luck.
More than 100 guests made a sake toast while quaffing a Mr. Fuji cocktail made of yuzu, ginger, Fuji apple and green tea infused vodka, concocted by Lotusland employee Patrick Reynolds, and noshing Japanese canapes.
Among the gaggle of gardening gurus were Hiroko Benko, Christopher Toomey, Caroline Thompson, Randy Weiss, Anne Towbes, Wilson Quarre, and Peggy Wiley, Herb and Bernardine Aldwinckle, Noelle and Jenna Burkey-Wood, Curt and Sallie Coughlin, James and Jay Fortman, Dorothy and Melanie Fujii, Dean and Brigette Nydam, and Michael and Beverly Steinfeld.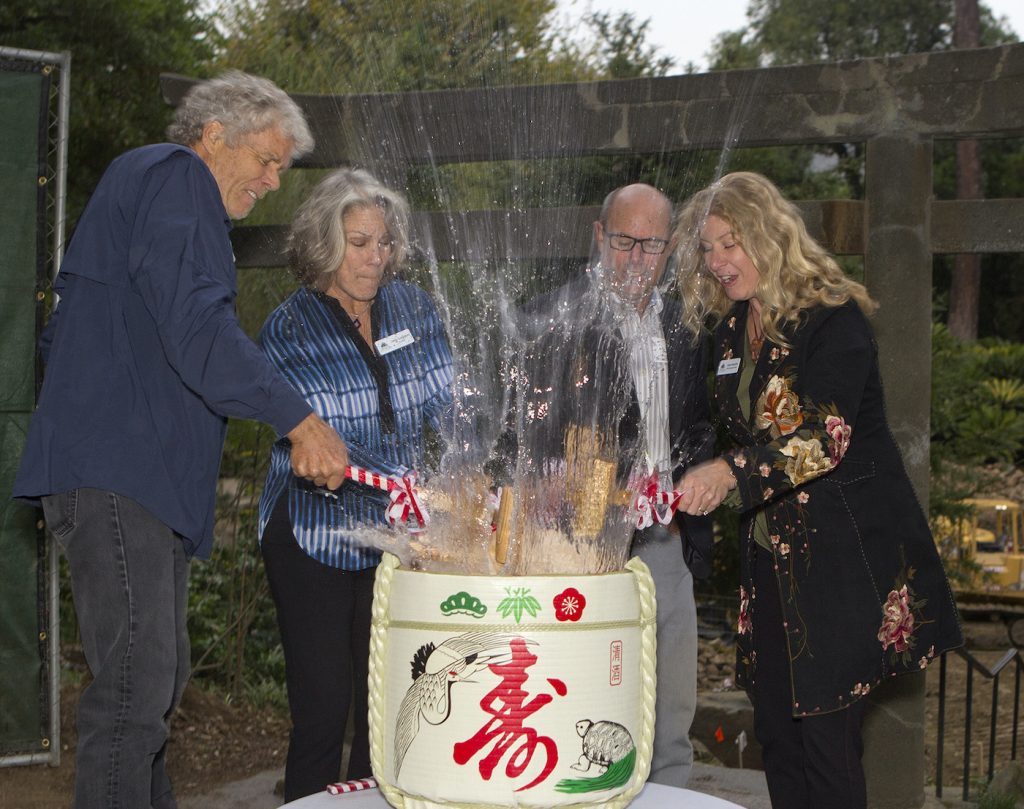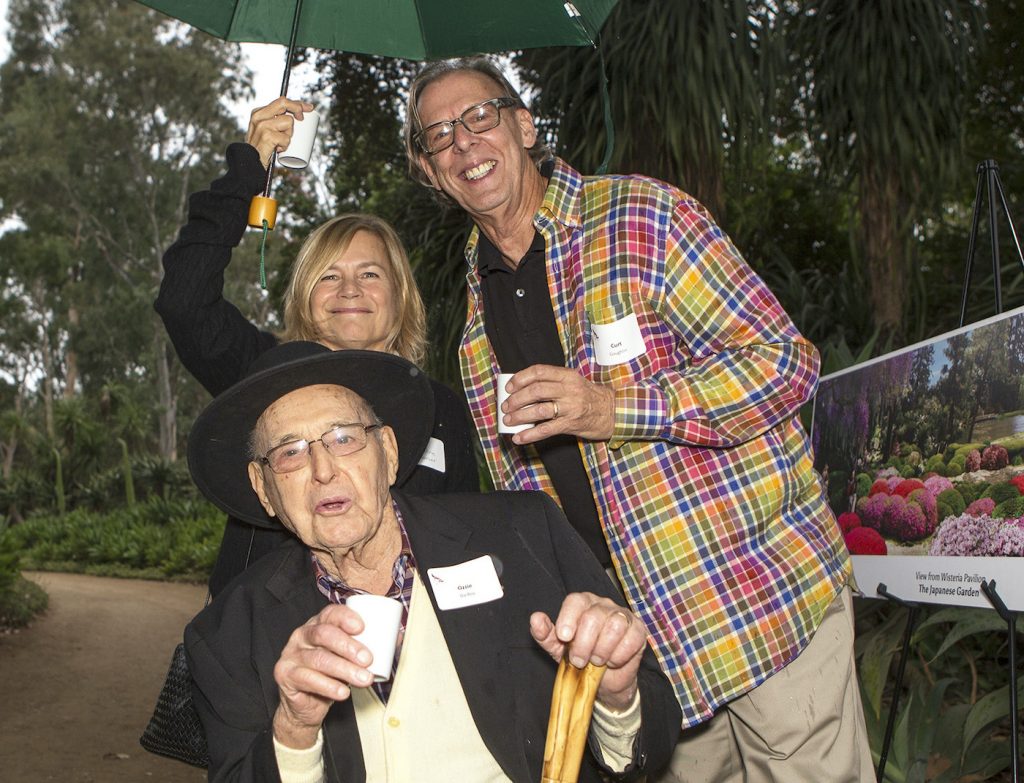 No Shame in Lin's Game
Former Santa Barbara software engineer Alan Lin, who won six consecutive games on the popular TV quiz show Jeopardy! in May, garnering $123,600, continued his winning ways on the program's Tournament of Champions, adding another $100,000 to his coffers, when he came second in the hotly contested two-part final.
The former Caltech, Pasadena, student, who now lives in Riverside, was pipped to the crown by 32-year-old Los Angeles music executive Buzzy Cohen, who walked away with a handsome check for $250,000.
Alan, 25, says he wants to use his winnings to buy a home.
You might also be interested in...