Bowled over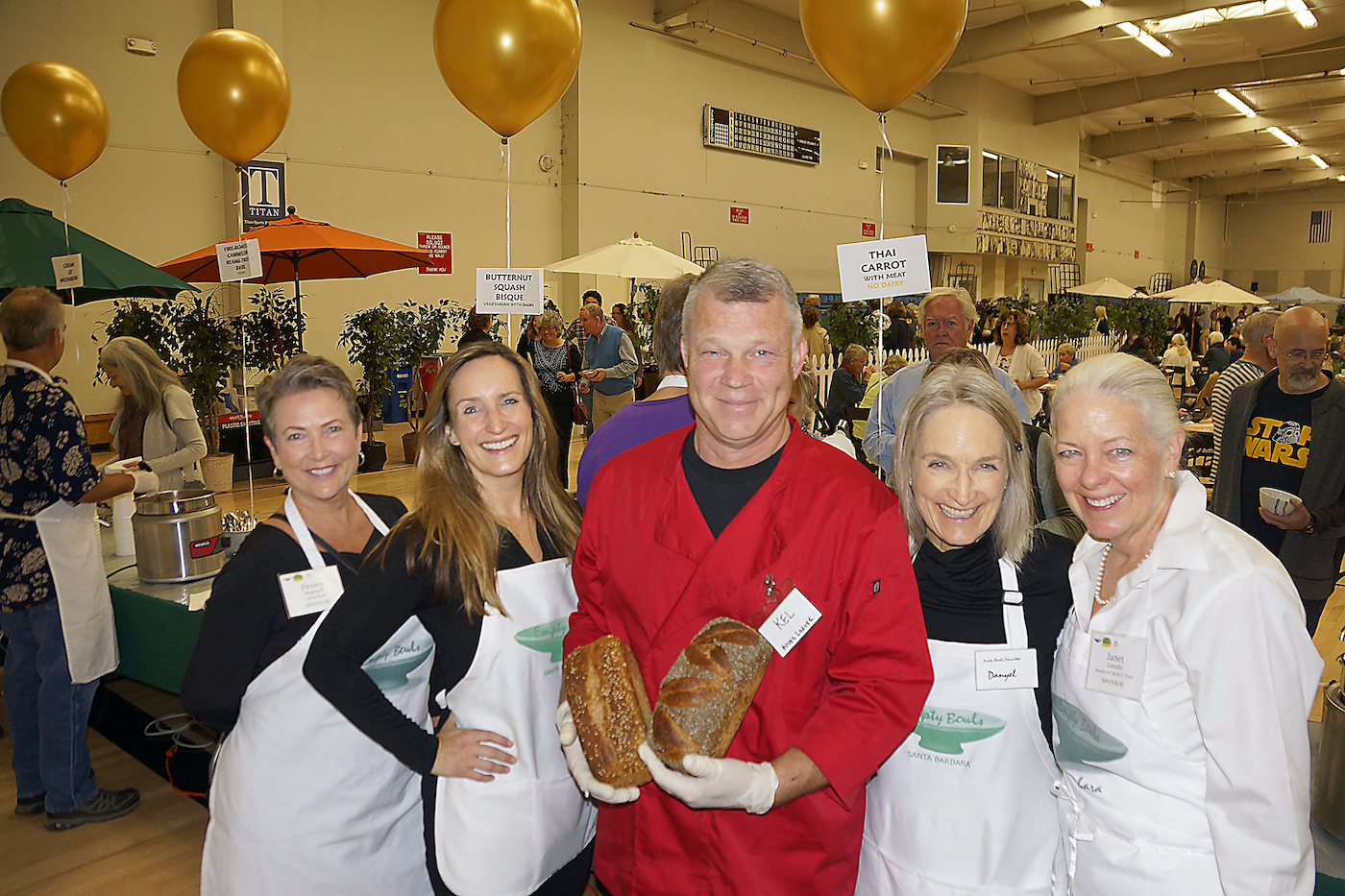 The 20th annual Empty Bowls fundraiser at the Ben Page Youth Center was so busy there had to be three seatings for the simple soup and bread meal, which allowed the 1,000 participants paying just $30 to choose a hand-painted bowl and, after dining, take the bowl home.
The bustling event, founded by Danyel Dean, who has been the committee chair for two decades, is now one of the most popular bowls events in the U.S., not to mention Argentina, Hong Kong, New Zealand, and France.
"I think it speaks a lot to the generosity and philanthropy in our city," say Danyel, who expected the event to raise $125,000 for the Foodbank of Santa Barbara County, which runs 300 programs annually.
Soup purveyors offering tastings included Bouchon, Louie's at the Upham, Opal, San Ysidro Ranch, The Black Sheep, Fresco Cafe, Downey's, the Flagstone Pantry, and The Nugget.
Santa Barbara police officer Hove Keld of Hove's Loaves baked an eclectic selection of breads, and coffee was provided by the French Press.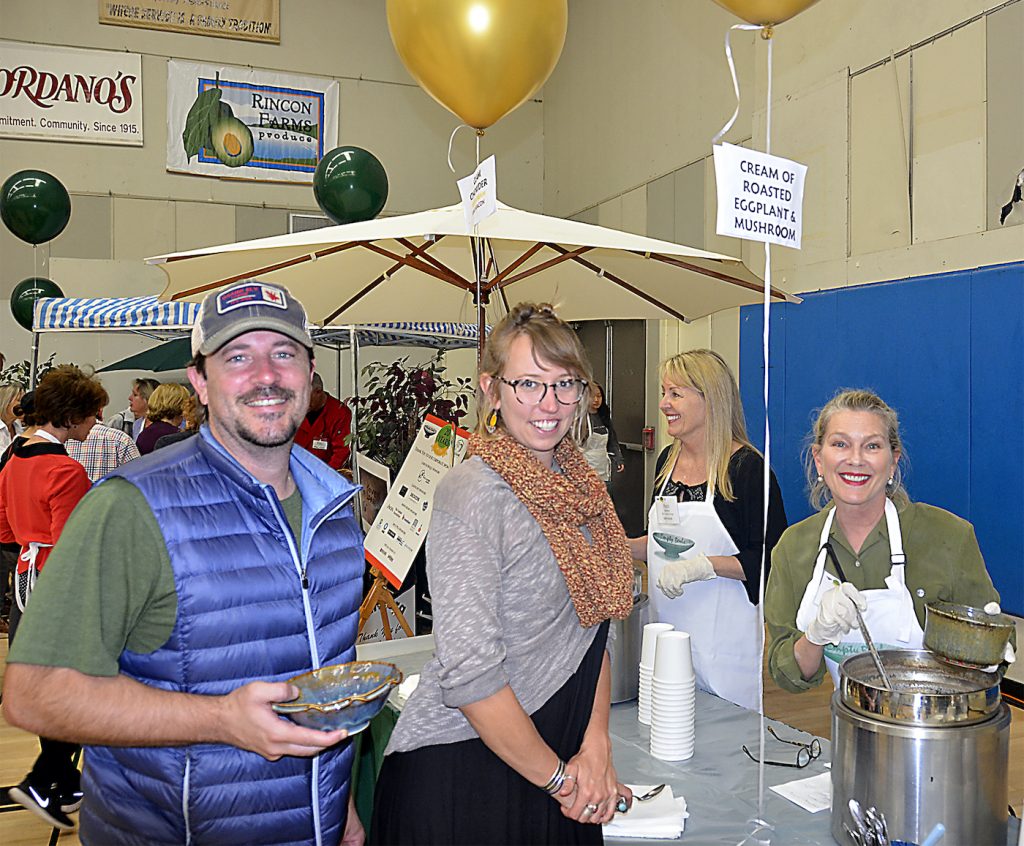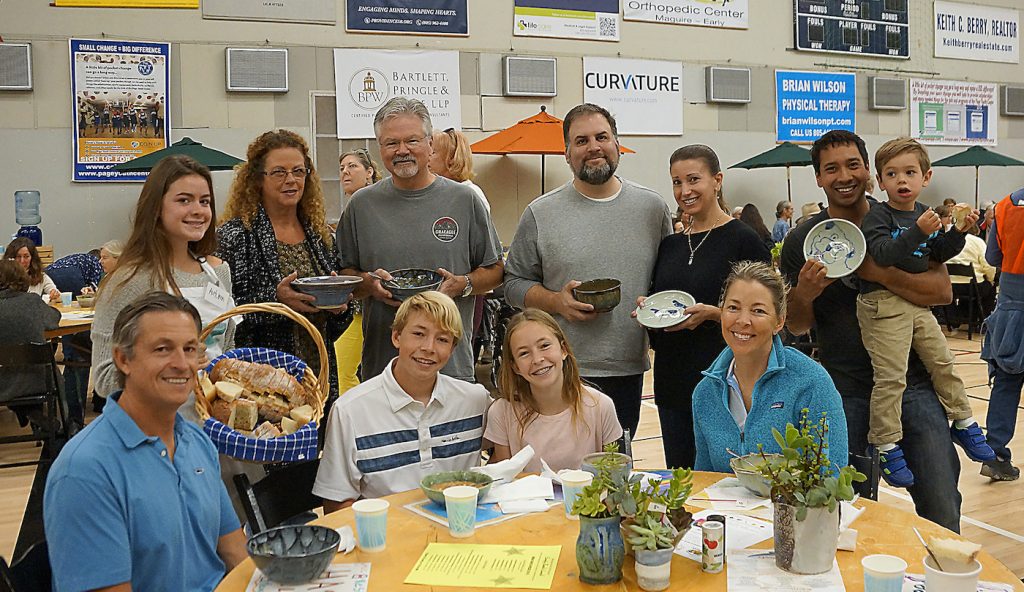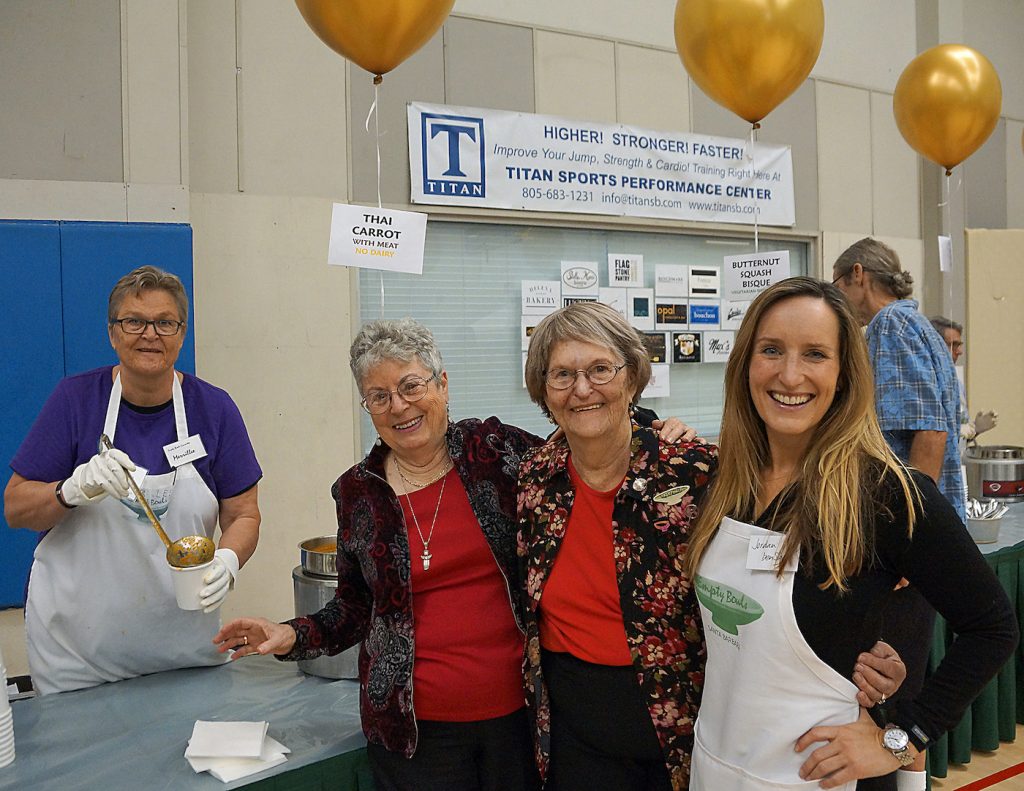 By a String
Santa Barbara Symphony's latest concert at the Granada had a decided Spanish flavor when the orchestra's first-ever artist in residence, classical guitarist Pablo Sainz Villegas, showed off his abundant talents.
Villegas performed last May at the previous season's finale with an impressive rendition of the guitar concerto of the late film composer Elmer Bernstein, who called our Eden by the Beach home for many years.
The program, conducted by maestro Nir Kabaretti, featured Joaquin Rodrigo's Concierto de Aranjuez and selections from Manuel de Falla's El Amor Brujo, Bizet's L'Arlesienne Suite No. 2, and a new arrangement of Spanish composer Isaac Albeniz's Souvenir of Spain.
Villegas, who won the gold medal at the prestigious Christopher Parkening International Guitar Competition in 2006, was at the top of his game.
Ole!
You might also be interested in...