A Local Food Fest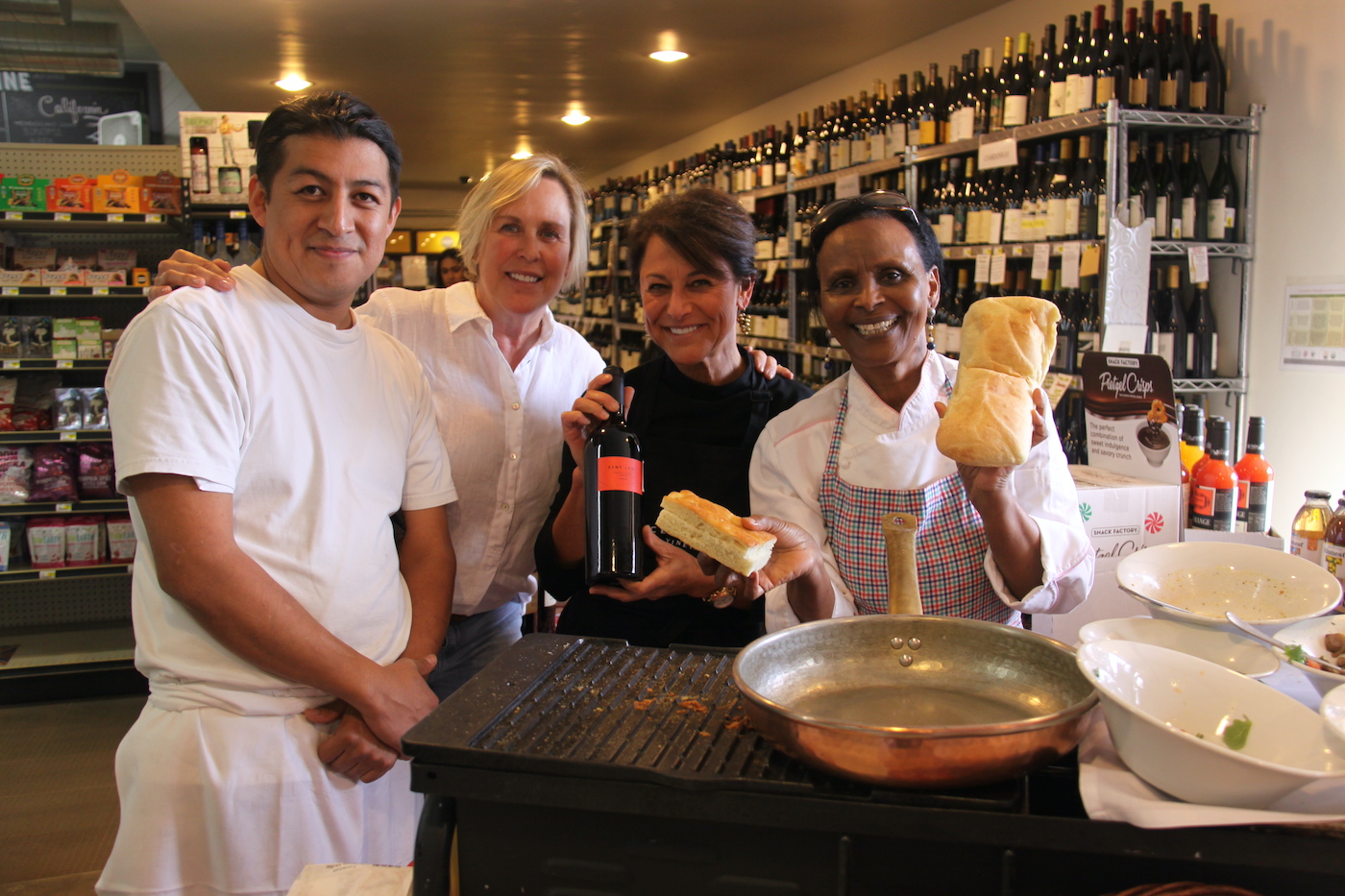 It's not just Whole Foods or Lazy Acres that tries to accommodate local food purveyors, though their reputations for doing so deserve notice. Ever since Roxy and Michael Lawler purchased Montecito Village Grocery, their aim has also been to include as many local food producers' items on their shelves. And, at this point, there are too many such labels at the store to name them all. New this month, however, is freshly made focaccia and ciabatta from Trattoria Mollie, whose reputation for baking the best bread in Santa Barbara is unchallenged (at least by me). You won't be able to grab a fresh loaf until 11 am, so you'll have to stick to muffins, bagels, or croissants for breakfast, but your lunch sandwich and evening meal will be greatly enhanced.
Roxy is adding "lots of new items every week," she tells me during a short visit to the market, "and we're working a lot on the prepared-food section; we've got lots of new grab-and-go food items. The holidays are coming," she adds, "and we'll have a lot of holiday items too." The store will undergo a complete makeover "sometime next year," she says. As for local suppliers, Roxy didn't want to mention them because there are so many. "It's constantly evolving," she says, adding that "Tony the butcher is still here. Thirty-six years and happening."
Mollie, who makes the focaccia and ciabatta herself and says her breads "are great for toast and sandwiches," will soon be selling her turkey meatballs, freshly made pasta, sauces, and "as much as we can get from her. We'll keep her working," says Roxy.
You might also be interested in...