Having a Ball, Private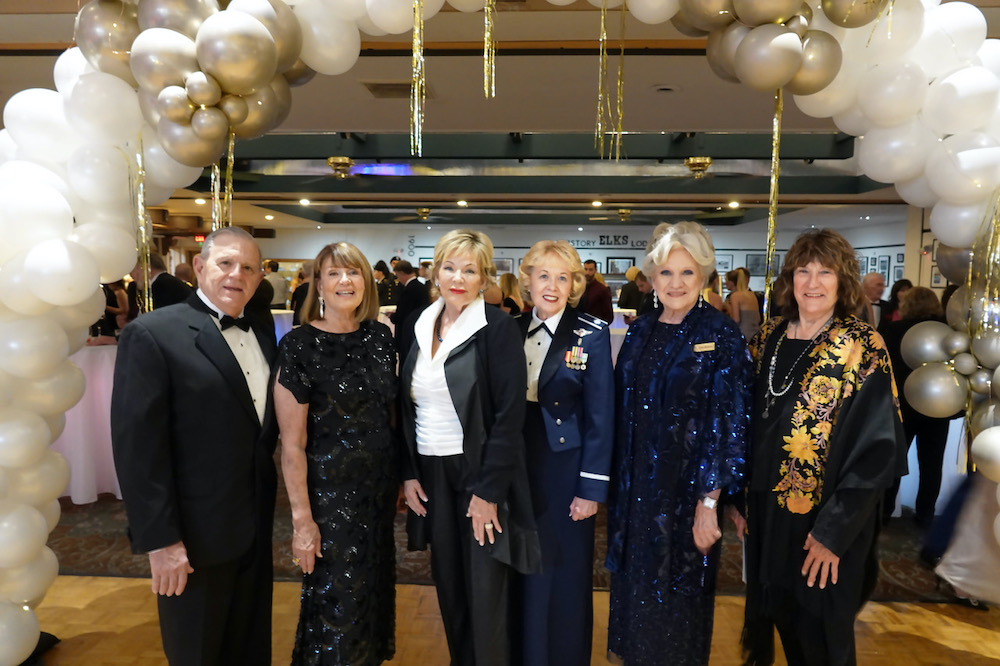 Pomp, pageantry, and ceremonial reigned when the Pierre Claeyssens Veterans Foundation hosted its 26th annual military gala at the U.S. flag festooned Elks Lodge in Goleta with 240 guests, many in uniform, helping contribute to military charities.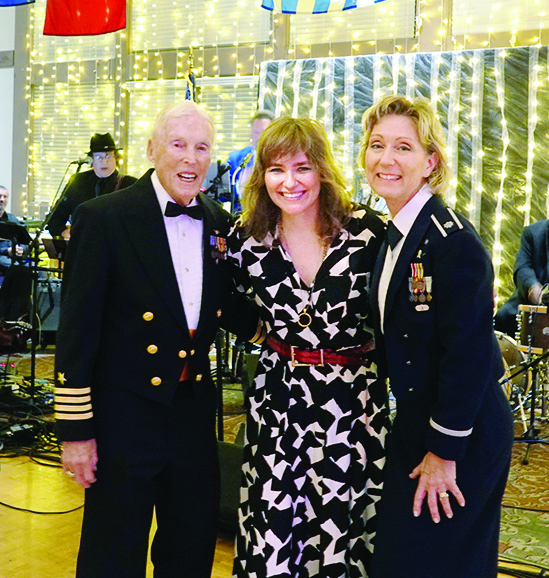 Belgian philanthropist Pierre Claeyssens initiated the ball, now called the Veterans Day Gala, in 1996 as a way of paying tribute to the U.S. Armed Forces, past and present, in Santa Barbara and Ventura counties.
Claeyssens respected the American military, and the Military Ball was his way of saying "thank you" to those who served regardless of their rank, length of service, and if they served in a war or not.
Former naval officer John Blankenship, co-founding director, made opening remarks before the posting of the colors by UC Santa Barbara's ROTC Surfrider Battalion color guard and the singing of the National Anthem by retired police department sergeant David Gonzales and the Pledge of Allegiance by retired USAF Lt. Col. Patricia Rumpza.
USAF Chaplain Jerry Gray gave the invocation while Amgad Hawari, a fourth-year cadet in the ROTC Surfrider Battalion, performed the Missing Man Ceremony.
Montecito car collector Dana Newquist conducted a live auction with items including a helicopter trip to the Reagan Ranch, a two-day fishing trip in Cabo San Lucas, and a private tour of former Tonight Show host Jay Leno's Big Dog garage in Burbank, before guest speaker Donald "Don" Nichols, a former NASA Apollo spacecraft designer.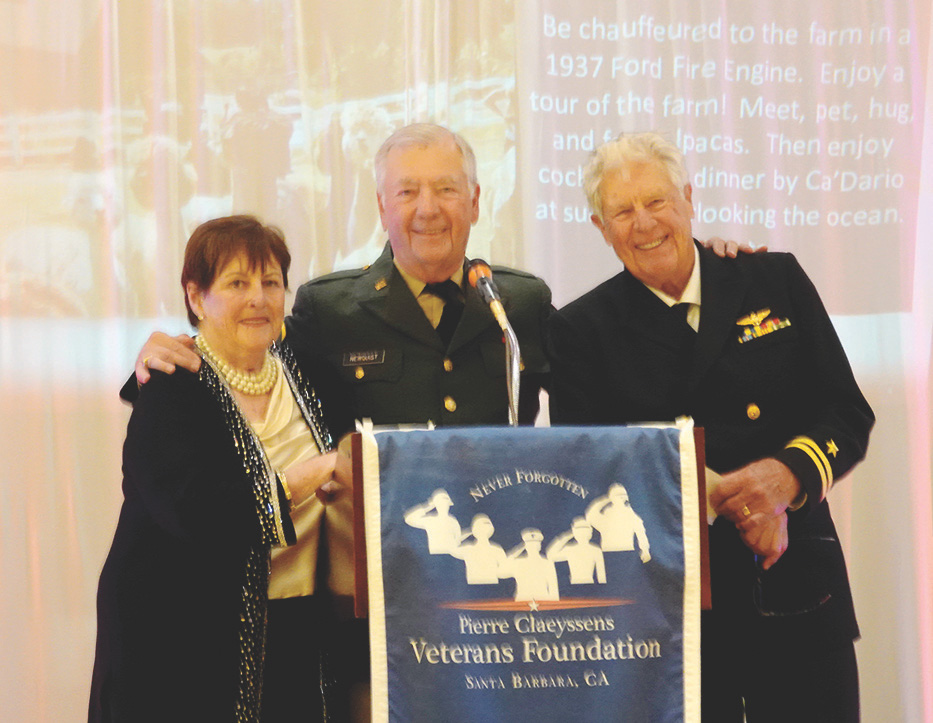 Nichols defined the goals and configuration of the Space Shuttle program, as well as being technical director for the Space Shuttle program at Vandenberg Air Force Base, now a Space Force base.
After the Challenger disaster, his organizations supported the polar orbit launches of Titan, Atlas, and Delta rockets from Vandenberg, including launches of payloads for both the Air Force and the National Reconnaissance Office.
Among the guests turning out and dancing the night away to the L.A. band Starwood and accomplished lead singer Mollie Weaver were Peter and Deborah Bertling, Hazel Blankenship, Andrea Newquist, Judy Hill, Victoria Hines, Lynn Behrens, and Hillary Hauser.
A big salute to all who participated.
You might also be interested in...