Mysterious Setember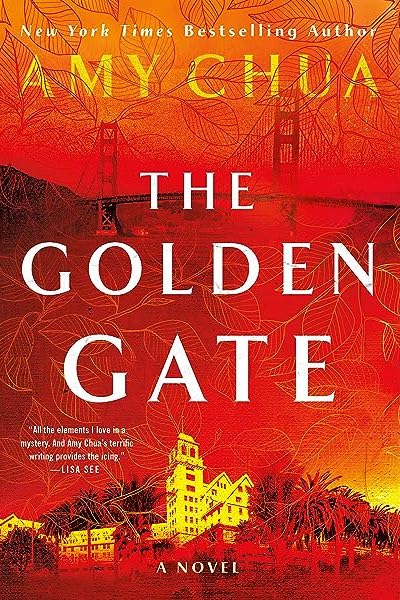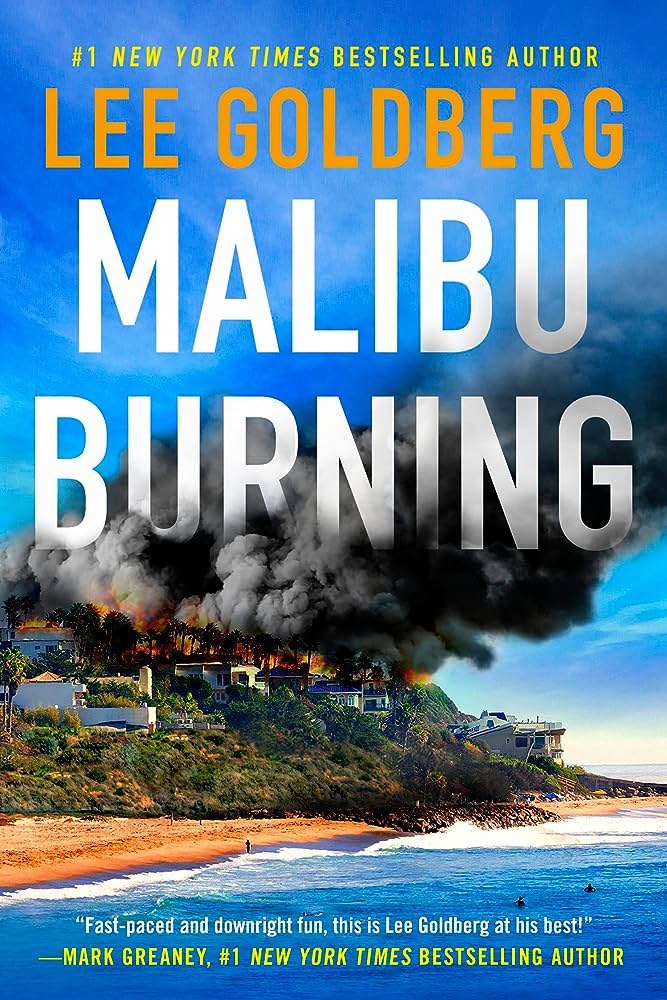 Amy Chua's The Golden Gate is a thriller packed with historical tidbits, exploring race and class in San Francisco in the 1940s. When a presidential candidate is found murdered in a lux hotel, Detective Sullivan is called in to cull between the many suspects. Is it possible one or all three beautiful heiresses are involved, and their grandmother is shielding them? Or is Madame Chiang Kai-Shek the killer? There is also the matter of a decade's old death of a child that occurred at the very hotel in question. When her doll shows up in the victim's room is it a clue? Or a ghost? The story is complex, riveting, sometimes funny but always page-turning as Sullivan, who underplays his Latin heritage in a society deeply racist, becomes more personally involved with all the players. 
Lee Goldberg writes a scorching hot thriller with his Malibu Burning that delivers on all the heat. Fast paced, the plot moves relentlessly to an unexpected climax with a brilliant – and I might add very likeable – thief with a penchant for arson, and the team in pursuit. While the canyons of Malibu burn as cover for a heist, the fire grows unwieldy upending everyone's plans.
Romeo, oh Romeo… might not be the man you think he is, at least in Natasha Solomon's Fair Rosaline. Before Juliet, there was Rosaline, whose father had promised her to a convent. When Romeo falls head over heels with Rosaline, the independent teen sees a way out of a cloistered future. However, it seems Romeo isn't quite the faithful lad he pretends to be, or Shakespeare wrote of, when he drops Rosaline for the even younger Juliet. This is a very clever, fun read, dark at times.
Speaking of dark, fall into a gothic dark fairytale that is Rouge by Mona Awad. When Belle's mother accidentally falls off a cliff in Southern California, Belle returns home to deal with the debt and mess her mother has left behind. In her spare time Belle watches beauty tutorials and is obsessive with her beauty care routine. Putting on her mother's red shoes with a life of their own, Belle finds herself at a mysterious spa, La Maison de Méduse, that her mother attended. Belle discovers the frightening secret behind her (and her mother's) obsession with the mirror – and the great shimmering depths (and demons) that lurk on the other side of the glass. This is a beautiful read.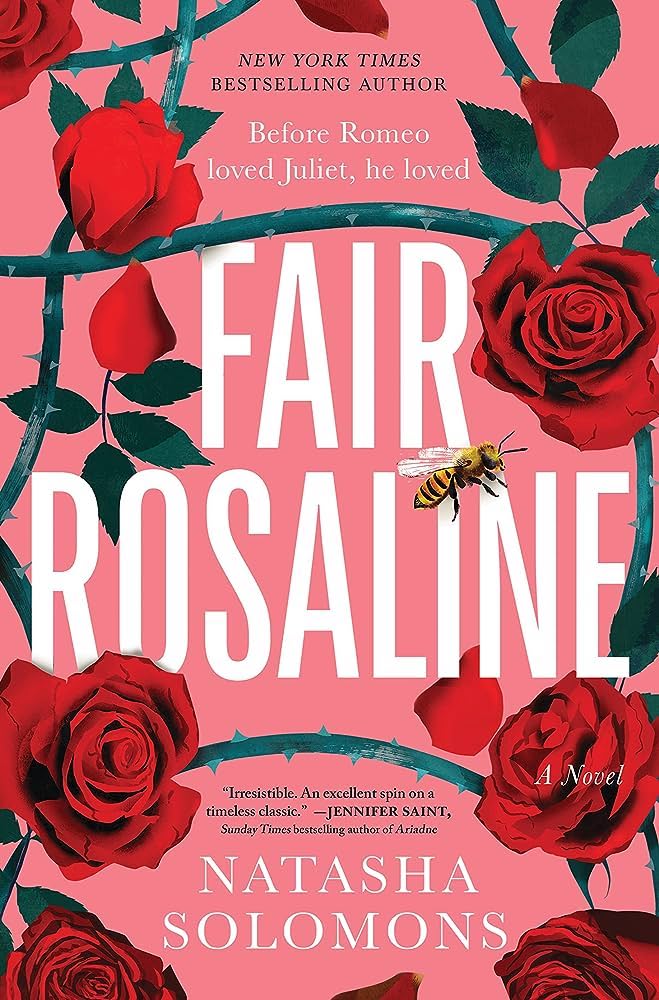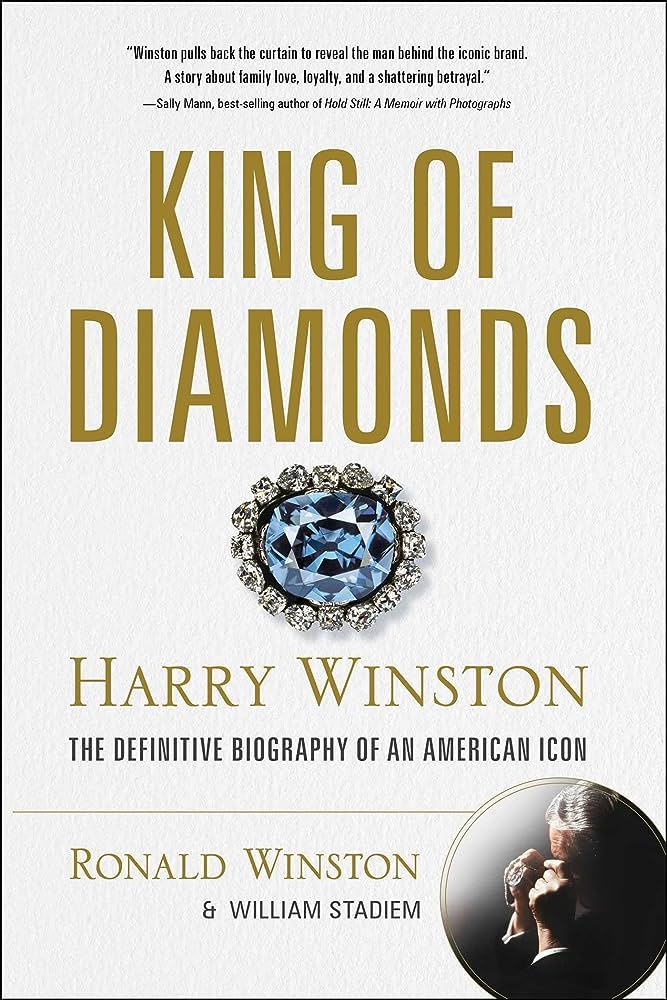 Reykjavík: A Crime Story by international bestselling author Ragnar Jónasson and Iceland's prime minister, Katrín Jakobsdóttir,is an Agatha Christie fan's delight. Set in, of course, the capital of Iceland. In 1956, a 14-year-old domestic working on an isolated island off the coast disappears. As the years go on and the case is no closer to being solved, it grows in infamy. Thirty years later, a journalist begins to investigate the cold case, quickly discovering leads that were never followed up on. He ruffles a few higher ups who would rather see the case remain unsolved. This fascinating whodunit with its many detailed characters and complex plot is a worthy read. 
King of Diamonds, the biography of iconic jeweler Harry Winston, is written by Santa Barbara local Ronald Winston. Winston – as the eldest son of Harry – writes about his father's American success story, from being a Ukrainian immigrant, to the head of an empire, where movie stars of many generations wore ropes of diamonds and jewels designed by the Fifth Avenue King. There are enough big names dropped and family drama – Harry's sons fought bitterly after his death – in this one to keep you reading.
It is post-Civil War when ConaLee and her mother find refuge and new identities at a Lunatic Asylum in West Virginia. Author Jayne Anne Phillips' masterful new novel Night Watch is a story of survival. Alone in the hills a small society of women is interrupted by a stranger, a violent soldier who disrupts their life. In the asylum, they begin to heal with the help of a kindly Night Watchman who can't remember his past, an orphan boy, and the doctor running the institution. This one is a slow, mesmerizing build to an unexpected ending where the past collides with the present.
I just have to squeeze in one more. Jess Lourey's The Taken Ones is a twisty thriller with a complex, damaged cop in search of someone responsible for the disappearance of two young girls and a recently found adult woman buried alive. You won't be able to put this one down. I promise.  
You might also be interested in...