Empowering and Supporting Individuals with Mental Illness
May has long been recognized as National Mental Health Awareness Month, yet never before has the issue of mental health commanded the national conversation as urgently as it does today. Surgeon General Vivek Murthy has made mental health his top priority, declaring it "the defining public health crisis of our time," much like when Dr. C. Everett Koop led a crusade against smoking in the 1980s.
Fortunately for Santa Barbara, Mental Wellness Center (MWC) has been at the forefront of advancing mental wellness in our community for 75 years, offering essential support services, safe, affordable housing, advocacy, and educational outreach. Through its partnership with the National Alliance on Mental Illness (NAMI), the organization also provides emotional support programs, family classes, and peer-led groups.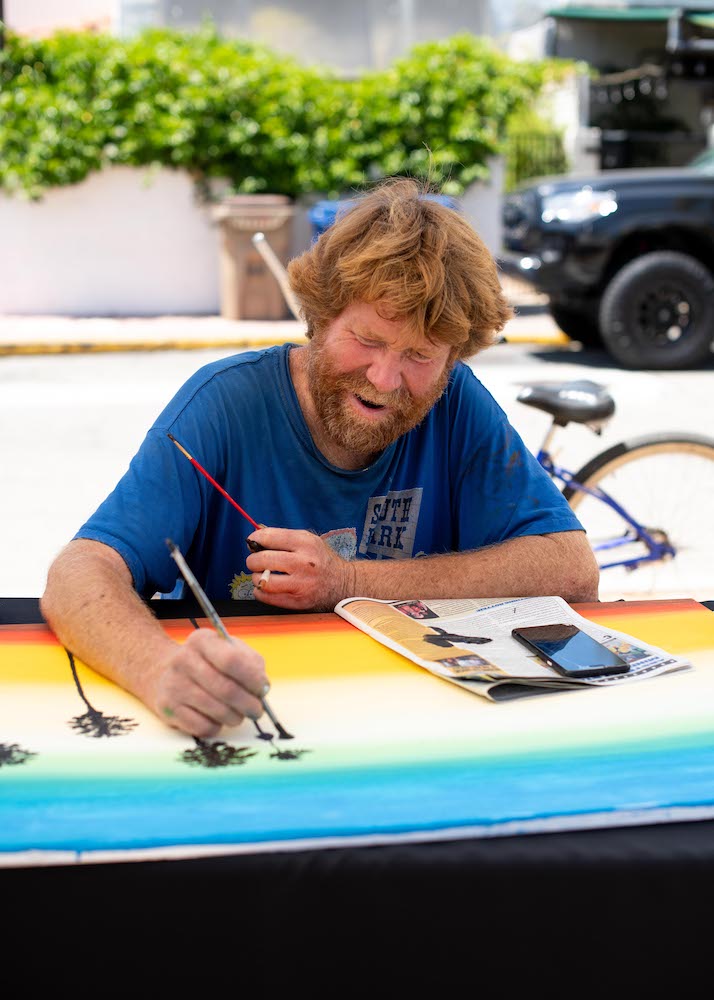 George Kaufmann, a Montecito resident of over 24 years, found his way to the MWC-supported NAMI when his son was diagnosed with schizophrenia.
"We didn't know anything about treatments, prognosis, or how to cope, until we found Mental Wellness Center and NAMI," George said. "We found our tribe – people who got it and had lived through it."
George and his family received support and guidance, acknowledging that it was their lifeline to surviving a difficult 10 years during their son's early adulthood. "Now that I'm retired and on the other side of what has been a very long journey towards recovery for my son, I try to teach the NAMI family support classes offered at MWC whenever I can," said George.
"To be there for others in our community desperate for understanding and relevant information from someone who has walked in their shoes is the least I can do."
"We are often the first place people turn when presented with a mental health challenge or mental illness diagnosis," said Annmarie Cameron, Mental Wellness Center executive director. "We serve the entire community through all aspects of recovery, either via our direct programs or referral sources. All programs are offered free of charge, so that there are no barriers to entry."
The organization also excels at educational outreach, which is critical to understanding the warning signs and symptoms before they escalate. By educating younger generations about these indicators and fostering an environment devoid of stigma, Mental Wellness Center aims to curtail the progression of mental illness.
And the timing has never been more critical.
Nationwide, youth mental health challenges are soaring: suicide rates for those ages 10 to 19 jumped by 40% since 2001, emergency room visits for self-harm rose 88%, and 1 in 6 youth admit to having made a suicide plan in the past year.
The numbers are just as alarming in our own backyard. The Santa Barbara Unified School District reported that there were 56 "suicide incidences" in the first semester of the 2022 school year. Suicide is now the third leading cause of death among Santa Barbara County youth ages 10 to 24, according to Cottage Center for Population Health. The mental health challenges are sobering and surging, impacting 1 in 5 young people, notwithstanding income level or class.
But not all the numbers are dire.
This year, more than 5,000 local students in more than 100 classrooms will receive the Mental Wellness Center's Mental Health Matters curriculum, educating them in how to recognize the first signs of mental distress and learn what to do about it. The curriculum is taught to 6th and 9th graders at 42 schools, including Cold Spring, Crane Country Day, Laguna Blanca, Santa Barbara Jr. High, and Santa Barbara Senior High schools. Initially funded in 2008 by longtime Montecito residents, Dorris and Arnold Medved, today the program aligns seamlessly with common core English Language Arts requirements, making it required teaching.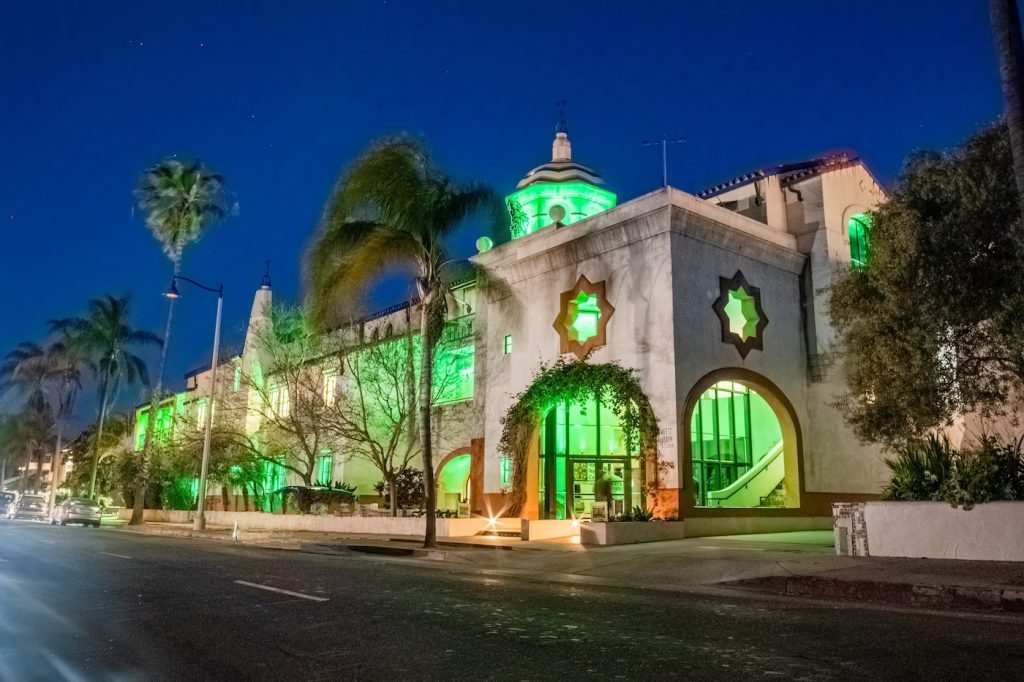 "We know that 50% of all mental illnesses begin by the age of 14 and the recent years of disruption to school (caused by Covid), as well as increasing social pressure and economic stressors, have escalated the incidence of anxiety and depression amongst youth," said Cameron.
"Mental health education is critical, especially when offered during the developing years, to give our children the skills they need to navigate their young lives during these complex social times," she said.
And Cold Spring School teacher Jean Gradias agrees. "I am convinced that this program is reaching kids and educating them about mental health at exactly the right moment in their lives," she said. Adolescence is a time when students are forming their own personal opinions and perspectives about real-life issues. The material covered in Mental Health Matters provides students with the information and compassion in order to understand mental health and its related disorders."
"Creating a space to talk and providing mental health education is vital in all schools," said Dawson Kelly, a senior at San Marcos High and member of his school's Wellness Connection Council, a leadership club started by the Mental Wellness Center.
The Wellness Connection Council is composed of high school students who serve as ambassadors for mental health education, prevention, and advocacy on their respective campuses.
"The council has had a tremendous impact on me individually, as well as on our district. I have noticed that the stigma around mental health is lessening as the council continues to create a safe space for young people to talk about mental health in an open and honest way," said Kelly.
Community members can support Mental Wellness Center during this heightened month of awareness by attending the organization's 27th annual arts faire. "Artful Minds" takes place Saturday, May 20, from 11 am to 3 pm on the beachfront opposite Chase Palm Park and showcases the talents of approximately 60 local artists living with mental illness across a variety of visual and craft mediums. The event is free, and food trucks will be on hand selling lunch, coffee, smoothies, and more.
For more information, visit https://mentalwellnesscenter.org.
You might also be interested in...