Feeling the Spirit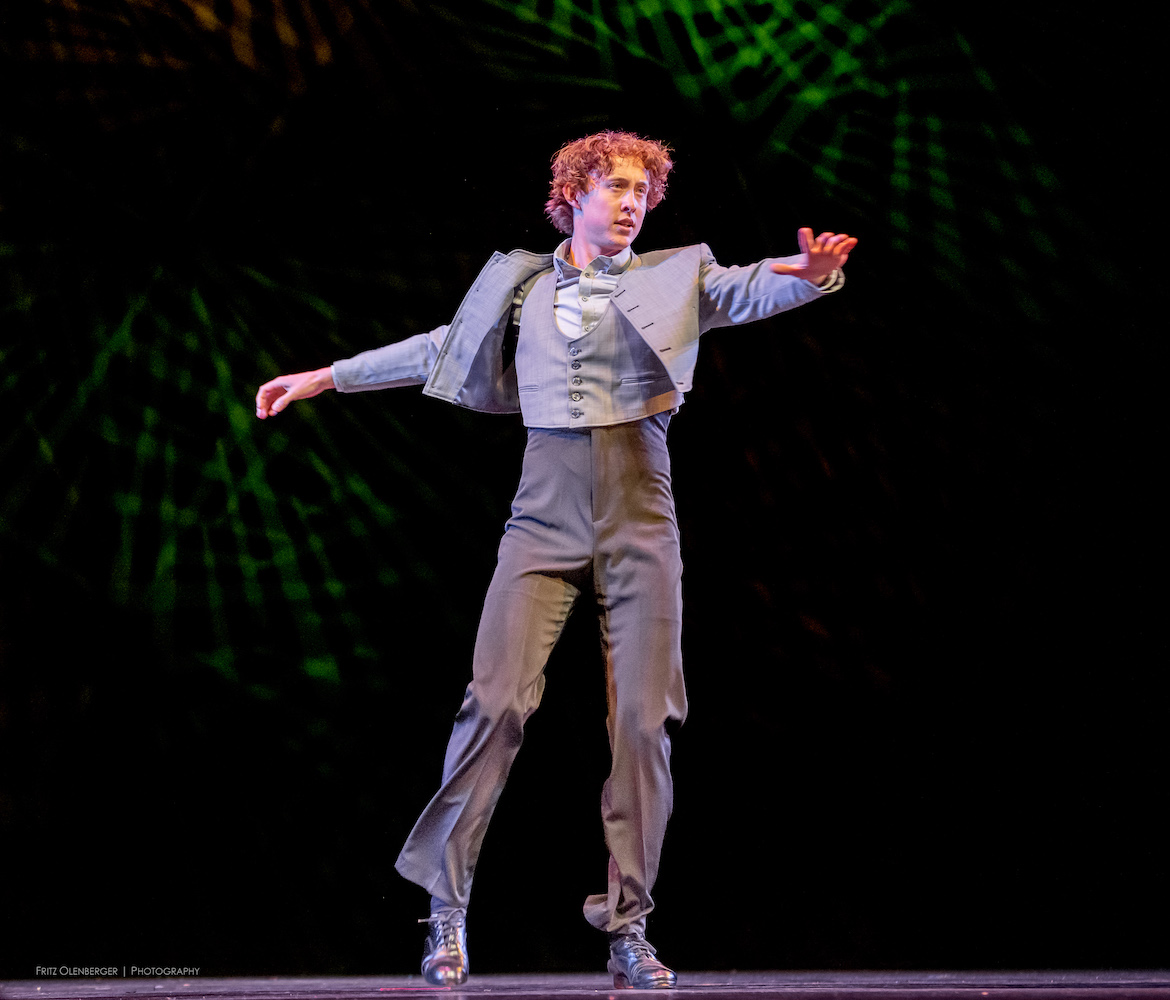 Before Jack Harwood was named Spirit of Fiesta on April 15, people really couldn't have been faulted for not knowing that a male could actually be chosen as the Spirit – after all, in the 73-year history of the tradition that began in 1949, only girls and young women have been named to the coveted position that serves as a visual representation of Fiesta, the goodwill ambassador of the essence of Santa Barbara's Old Spanish Days celebration.
Harwood himself was aware there were no rules against a man serving as Spirit, but the 19-year-old had been a finalist the two previous years he'd auditioned. But even he never thought he'd win.
"It was a surreal moment," Harwood recalled. "It didn't even hit me as real until my best friend, Bella, literally jumped on me while we were up on stage, just screaming. I never thought that a guy would win, and having competed twice before, I thought maybe it's just not meant to be. It was just an amazing moment."
But making history isn't at the forefront of Harwood's mind these days, not with the huge responsibilities that come with serving as Spirit of Fiesta, even well before the official Old Spanish Days festival arrives on Aug. 2-6. Harwood already hit the dance floor for last weekend's annual Spirit Luncheon, the first Fiesta event since the auditions, and will be performing again at El Paseo Restaurant on Saturday, May 13, when La Primavera features the first official dance for Harwood and new Junior Spirit Olivia Nelson (who is MJ ad rep Tanis Nelson's granddaughter.)
"I don't know how much of a difference there's really going to be with me being a male, other than there won't be the girl in the white dress," he said. "When it comes to my role, it's still the same as always – to represent all the dances in Santa Barbara during Fiesta."
Harwood has surely put in the work. His experience in dancing dates back to age three, when he didn't like ballet but immediately felt a kinship with flamenco. "Back then, it was mainly that I got to go put on a pair of boots and make a lot of noise with my feet," he said. "But of course, it's become so much more in my life."
Since then, there have been literally tens of thousands of hours that Harwood has danced, consistently under the tutelage of Linda Vega and then Spanish flamenco star Maria "LA Chacha" Bermudez who stepped in when Vega retired, as well as other teachers and choreographers from Los Angeles and elsewhere. His love for the art form of flamenco has never wavered, even if its flavor has evolved.
"Dance has always been a huge part of my life," he said. "I've met so many people and made a lot of friends. But now that I'm an adult and have other things going on in life, and stress from school (he studies at SBCC), dance has become almost a coping mechanism for those times. And in the last couple of years, I've been getting a lot more professional opportunities which has been really cool because it means that maybe I can make a career with it, and have it fit into my daily life."
In the meantime, though, there's preparing for doing more dancing in front of huge crowds than ever before, including appearing at all of the official pre-Fiesta events, parties, fundraisers, and functions, as well as performing both solo and in ensembles as much as 10 times per day during the August festival.
Harwood said there's both nervousness and excitement.
"I honestly just love the vibe of Fiesta, so I'm excited for the buzz and getting to dance so much, but I also know it will be stressful for two or three weeks rehearsing and doing so many shows running back and forth."
Harwood is particularly anticipating performing at the Sunken Gardens at the Courthouse for Las Noches de Ronda, where he'll often be accompanied by live musicians.
"They'll follow your lead, so there's a lot more freedom for me to get creative," he said.
As for whether he will be focusing on forever being the first man ever to serve as Spirit? Not so much.
"It's not affecting how I prepare, but I've thought about it," he said. "As the first man, there will be more attention or buzz about it. But when I think about how Fiesta is going to be like, it won't be different at all."
Viva Jack Harwood. Viva Fiesta! 
You might also be interested in...