Sounds Around Town: Bowlful of Music
The Black Keys saunter onto the Santa Barbara Bowl stage on the heels of their latest album, 2022's Dropout Boogie. The garage rock/raw blues duo, with singer-guitarist Dan Auerbach and drummer Patrick Carney, was founded in Akron, Ohio, more than two decades ago. They saw their commercial breakthrough with the studio album and hit single "Lonely Boy" in 2011. Automatic opens the May 4 show… Continuing the Bowl's early season focus on country music, Billy Currington hits town to deliver the dozen No. 1 country hits he's enjoyed in the two decades since releasing his self-titled debut album in 2003. Currington's hits include "It Don't Hurt Like It Used To," "Let Me Down Easy," "Must Be Doin' Somethin' Right," and "People Are Crazy"; the latter of which earned Grammy nominations for Male Country Vocal Performance and Best Country Song. Eli's coming too – that is, the Eli Young Band, which opens the show.
Isle of Mann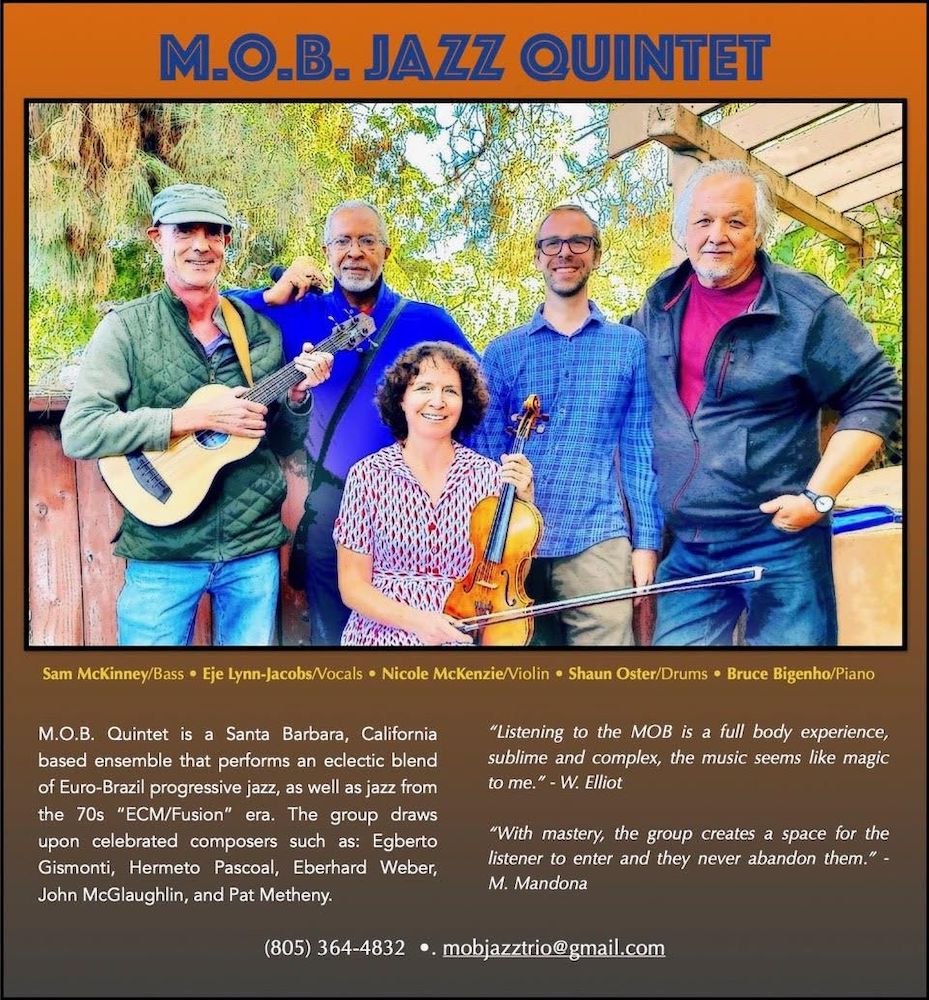 Brooklyn native jazz singer Janis Mann comes by the versatility of her vocals via a well-traveled career that has seen her study classical piano, learn folk guitar, sing in the cafés of Paris and Amsterdam and busk in the London Underground, and front a popular R&B band – all before pursuing jazz in Los Angeles. After playing in venues throughout the Southland, Mann moved to Seattle, where she became a renowned vocalist revered as both a striking song stylist and a fearless improviser. Back in L.A., Mann has made eight CDs and has sung with some of the greats. Mann returns this Sunday to SOhO for the Santa Barbara Jazz Society series – fronting a trio featuring Jeff Colella on piano, Ken Wild on bass, and Dick Weller on drums – to deliver two sets of soul-stirring ballads, hard swinging modern jazz, spirited blues, and more with her own deft
improvisational twist.
Just 30 hours later on May 9, SOhO hosts another evening of jazz, this one featuring the M.O.B. Quintet, the ensemble featuring all local luminaries including Sam McKinney on bass, Eje Lynn-Jacobs on vocals, Nicole McKenzie on violin, Shaun Oster on drums, and Bruce Bigenho on piano. The group performs an eclectic blend of Euro-Brazil progressive jazz, and material from the 1970s ECM/Fusion era, drawing upon such celebrated composers as Egberto Gismonti, Hermeto Pascoal, Eberhard Weber, John McLaughlin, and Pat Metheny. Visit www.sohosb.com. 
You might also be interested in...